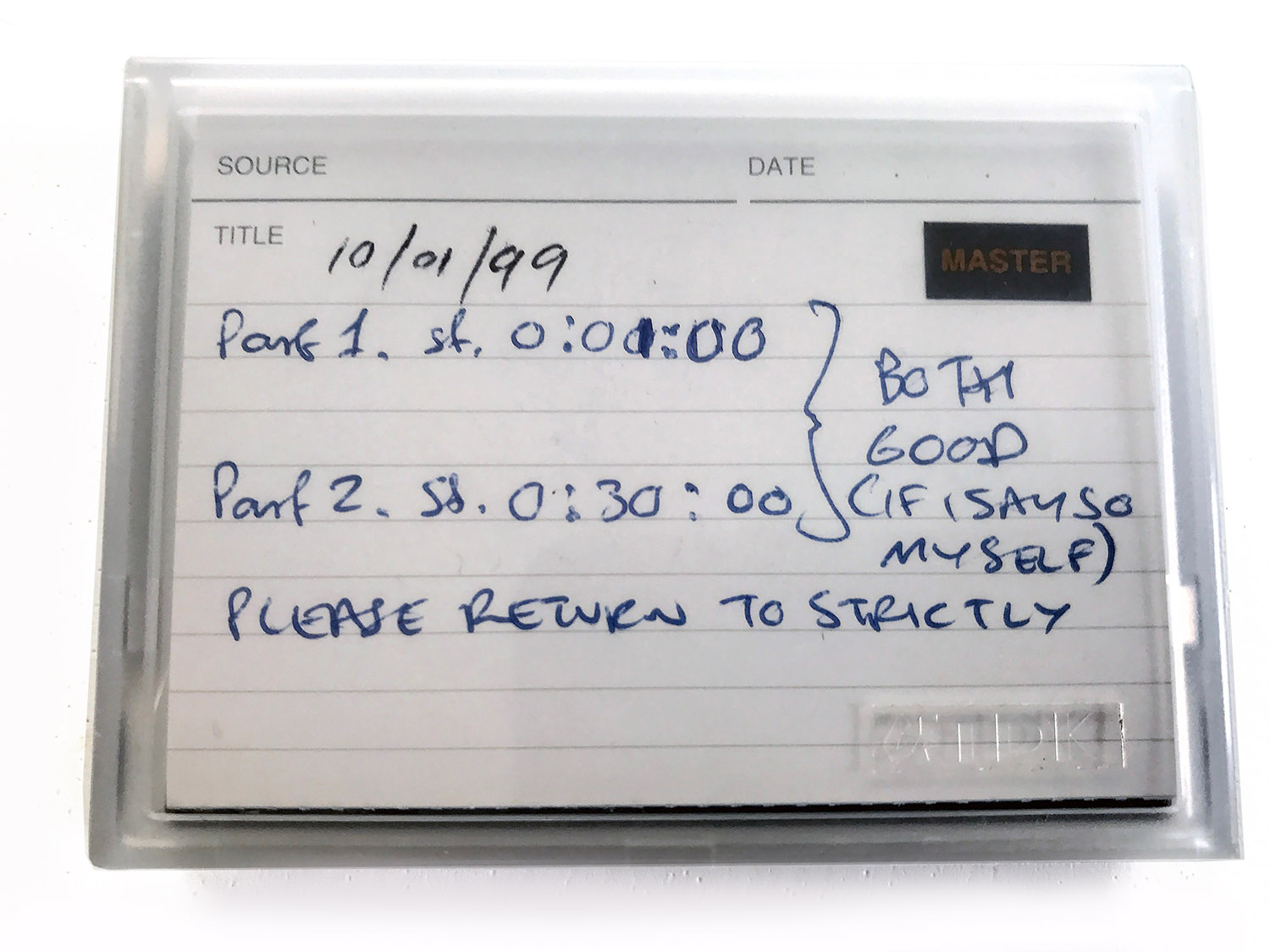 Recorded over the Xmas break of '98/99 (where PC and I went to LA to play at a disastrous New Year party which ended in multiple hospitalisations from a bad drugs batch and police shut down). This sounds like a live set recorded at home, possibly on three decks and is full of contemporary electronica, jazz, library and that end of the millennium weirdness where there wasn't any dominant scene happening.
A blast of Tape Beatles opens before The Karminsky Experience Inc. and Dynamic Syncopation bring the fast breaks and soundtrack vibes in. People were increasingly becoming interested in OSTs and library tracks at the end of the 90s with lots of bootlegs and a few licensed comps floating around. Air's ambient classic on Fax continued this but in a more downtempo vein, not to be confused with the French band of the same name despite using a French title, this was a Pete Namlook alias.
Bruce Haack's 'Word Game' beams in, completely from another galaxy with its chugging Moog groove, only to be superseded by Grooverider's excellent 'Where's Jack The Ripper'. I felt D'n'B was going through a dull patch at the time with all the dark No U-Turn type stuff not really floating my boat but this had that funk to it that had been lost over the last few years. The Boards of Canada Peel Sessions were out and they always got a lot of love from me on the show so I couldn't resist halving the tempo and then mixing Grooverider in again over 'Aquarius'. Followed is Slag Boom Van Loon's 'Poppy Seed', a track Boards would soon remix for the Planet Mu label.
Part 2 next week!
The Tape Beatles – Intro
The Karminsky Experience Inc. – The Hip Sheik
Dynamic Syncopation – Closer To The Line
Air – Je Suis Triste Et Seul Ici
Bruce Haack – Word Game
Grooverider – Where's Jack the Ripper
Boards of Canada – Aquarius
Slag Boom Van Loon – Poppy Seed
The Tape Beatles – Outro