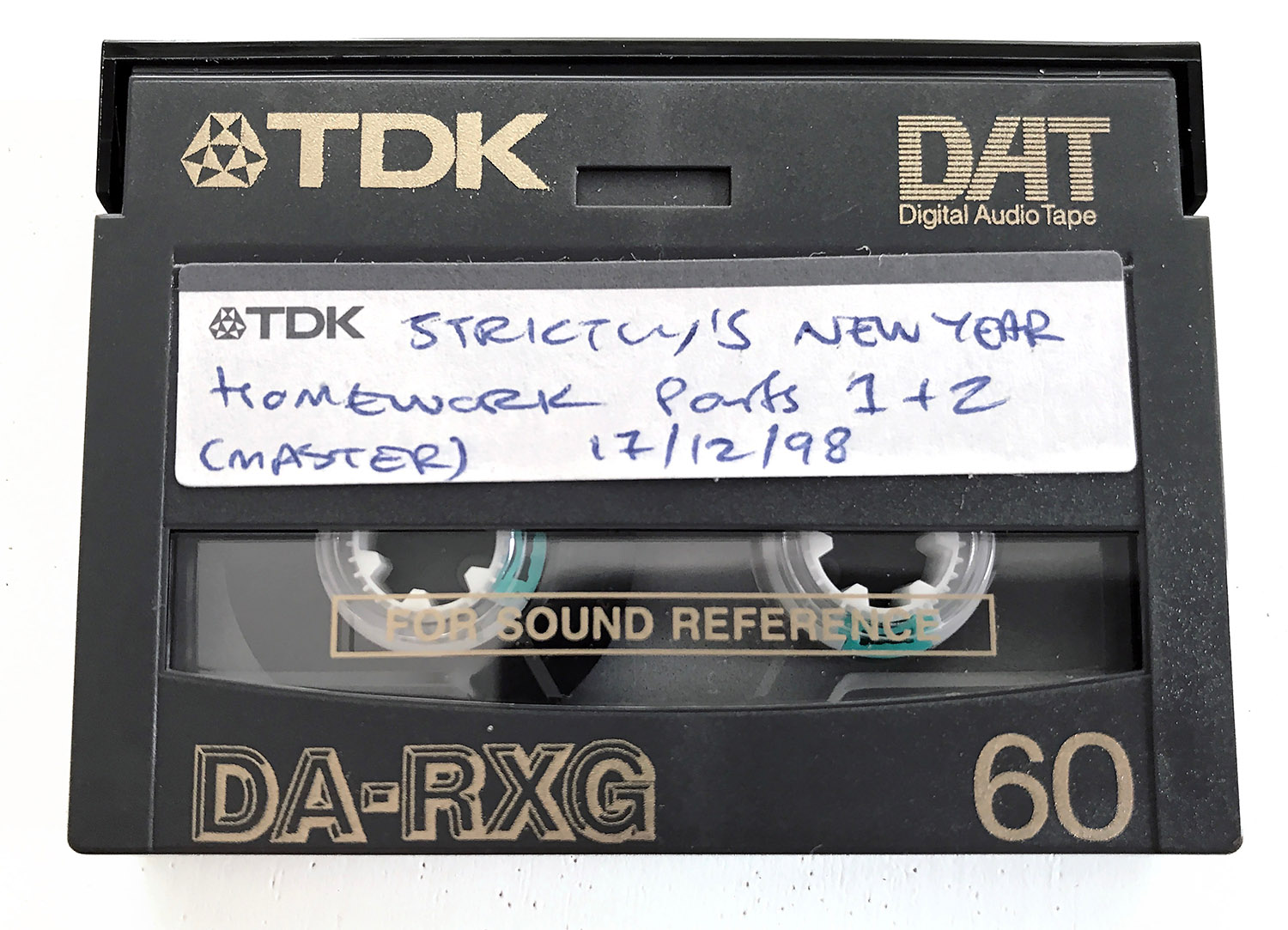 Delayed Pt. 2 to Mixcloud 72 because of the Now, Listen anniversary the past 2 weeks
Recorded over the Xmas break of '98/99 (where PC and I went to LA to play at a disastrous New Year party which ended in multiple hospitalisations from a bad drugs batch and police shut down). This sounds like a live set recorded at home, possibly on three decks and is full of contemporary electronica, jazz, library and that end of the millennium weirdness where there wasn't any dominant scene happening.
The King Biscuit Time track that kicks this off is a real anomaly for me, I never founds anything else by them that did it for me but this absolutely rocks. Absolutely joyous with that filthy break and weird bass line. Paddington Breaks were from the same stable as Animals On Wheels, lazily bundled in under the name 'drill n bass' on account of them sometimes aping Squarepusher's completely style of programming. As you can hear, that was far from the truth with this track, sounding more like vintage Black Dog that anything else.
Stereolab were generally turning anything they touched to gold around this time and their Pastels remix is no exception despite dodgy 'scratched' flute sound. John Callaghan has been making music for 30 years and released a couple of 7″s on Warp at the end of the decade. The spooky 'I'm not comfortable in my own mind' wasn't something you'd associate with the label at the time but not a million miles away from Broadcast in tone. More Warp with another BoC Peel Session track before something from Bundy K Brown's short-lived Pullman project, an acoustic instrumental outfit with only two albums to their discography.
Bundy was always moving on to different projects from Tortoise, Grey Market Goods or Pullman, his Directions debut EP, Echoes, has just been reissued after 25 years with extra material on Temporary Residence. Air (the German alias of Pete Namlook version – their are over 30 bands called Air on Discogs) appear again with another track from their Fax debut. Major Force West had an album collected on Mo Wax of various tracks from '97-99, some rumoured to originally be slated for the UNKLE LP before James Lavelle changed direction and producers. To me it's a brilliant record, full of mind-expanding trip hop in the very best psychedelic sense. Snatches of the moon landing, shortwave recordings, parts of How To Speak Hip and all manner of analogue electronics over a steady breakbeat goes down very nicely.
We finish where we started in part one of this show with the Karminsky's and a track from their second single, 'The Hip Sheik EP', insultingly files under Electronic: Acid Jazz on Discogs, far from it. Peppered throughout this show and the previous one were snatches of The Tape Beatles from their 'A Subtle Buoyancy Of Pulse' debut (or possibly 'Music With Sound', I forget). Either releases are incredible cut up/collage albums in the style of Negativland, People Like Us or The Books and The Orb have pillaged the latter for years.
King Biscuit Time – Niggling Discrepancy
Paddington Breaks – Blimsearch
The Pastels – One Wild Moment (Stereolab mix)
John Callaghan – Smearhead
Boards of Canada – Olsen
Pullman – Tall Grass
Air – 1st Impression
Major Force West – Circling Round
The Karminsky Experience – Suspense
The Tape Beatles – Outro