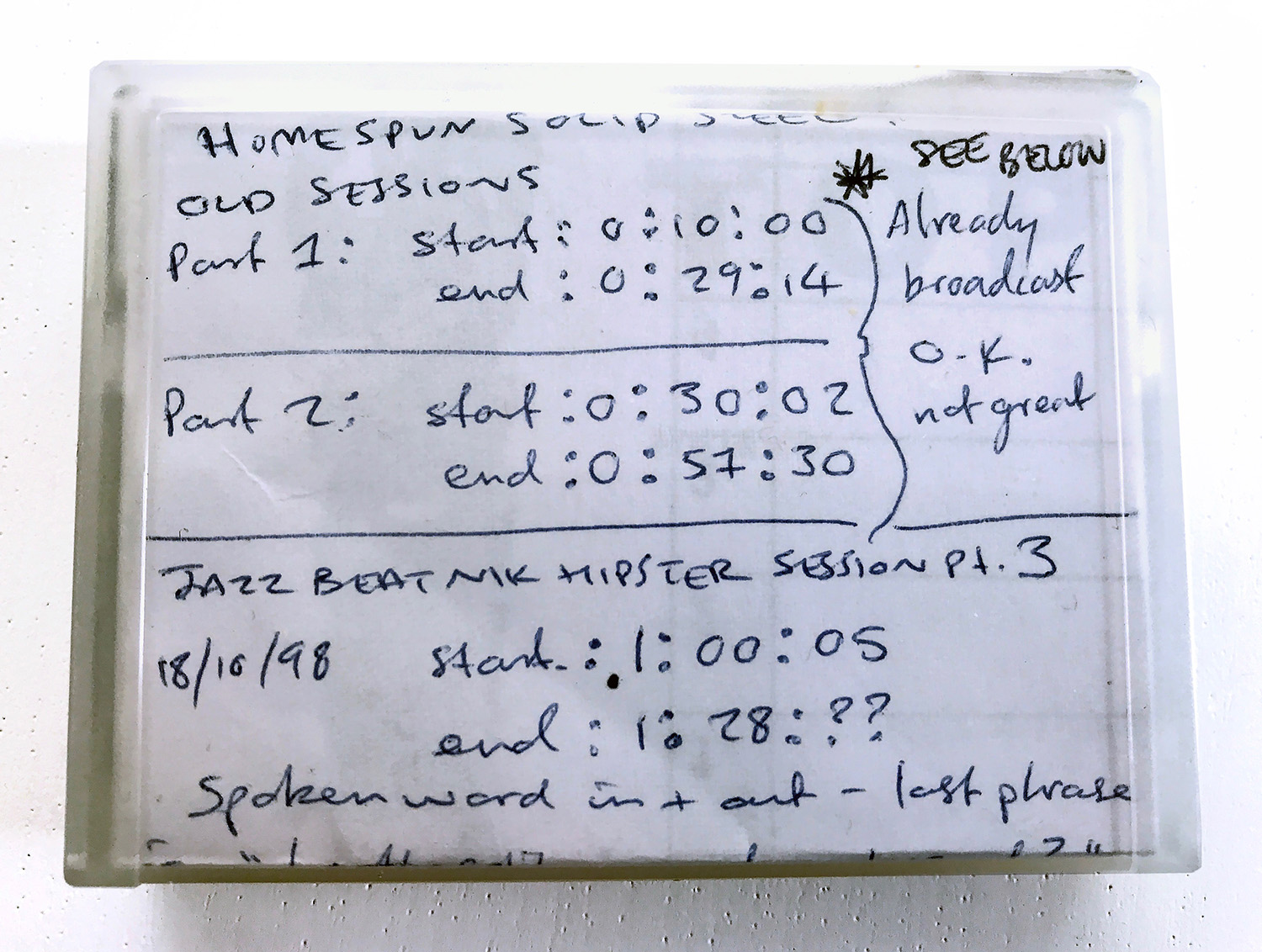 Recorded to DAT at home (hence the title) and missing the first 10 minutes or so due to an Autechre live track and Boards of Canada's 'Aquarius' Peel session being taped over them. This mix is rough and ready with some brutal half time Bug/Ice beats giving way to jump up D'n'B including UK remixes of The Beastie Boys and Missy Elliot.
Part 2 slows the pace a little and moves into sample territory with the Weather Report-sampling Noise/Paradox 'Last Night on Earth' and Jadell's old school nod, 'Sureshot' (apologies for the dust on the needle). An unknown track follows that gives way to the techno jazz of Bedouin Ascent's remix of Move D, such a complex bit of programming. I'm sure I've got a tape of unreleased BA music from way back somewhere.
I've no idea why Knights of the Turntable is in here, an early 80's electro B side with all this modern stuff? I must have just got a copy second hand and the tempo was right. CSM's 'The Way' was on Clear offshoot, Reel and Norken's remix does that rare thing of evoking what I call 'night time techno', early hours of the morning headphones music like Elektroids or B12. Jega comes along and ruins that particular mood with his distorted beats and we finish with excerpts from Marshall McLuhan's 'The Medium Is The Massage' which has been laced throughout the mix. You can detect traces of samples that appeared in the following year's 'Kaleidoscope' album in here too in some of the vocal snippets.
For the Solid Steel scholars, the missing tracks from the start of part 1 were apparently:
DJ VADIM – AURAL PROSTITUTION (SWOPE MIX)
STEVE GREY – STEVE GREY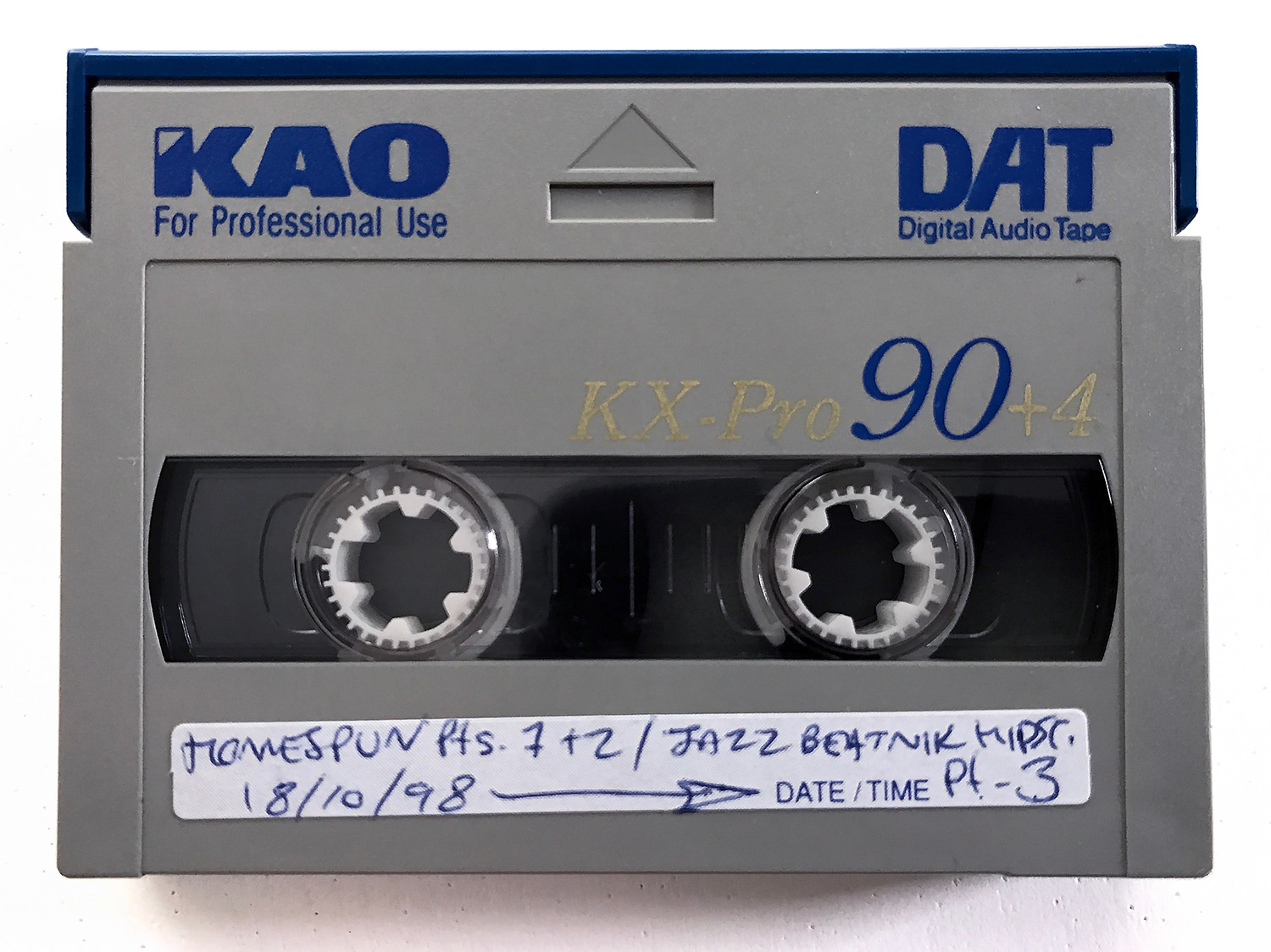 Track list:
Part 1
DJ VADIM – LORD FORGIVE ME (BUG DOOMSDAY LINE MIX)
ICE – X-1(UNDERDOG MIX)
BEASTIE BOYS – INTERGALACTIC (P.O.TECH/TMS REMIX)
MISSY ELLIOT – HIT 'EM WITH THE HEE (GANJA KRU REMIX)
Part 2
NOISE/PARADOX – LAST NIGHT ON EARTH
JADELL – THE SURE SHOT
Unknown – unknown
MOVE D – HURT ME (BEDOUIN ASCENT MIX)
KNIGHTS OF THE TURNTABLE – FRESH DUB
CSM – THE WAY (NORKEN MIX)
JEGA – CARBON 60