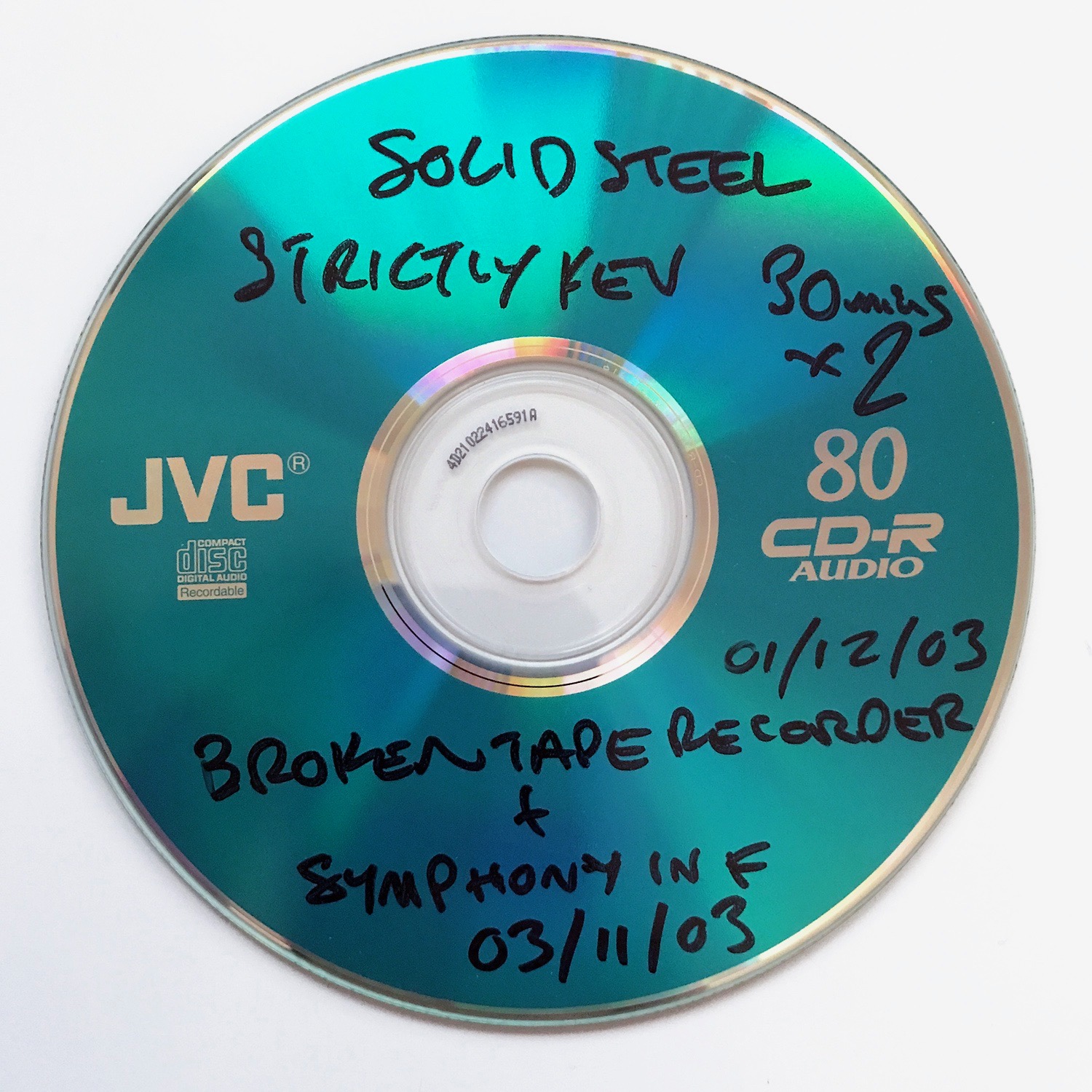 This mix had a lot of current tracks on display, from Luke Vibert's drum n bass alter-ego, Amen Andrews (vol.5) and the Soundmurderer & SK1 releases on RePhleX at that time kicking things off in a hectic style. The DJ Patife track is actually a remix of a Michel Magnet track on the excellent Cinemix compilation put together by Fred Elalouf aka DJ Oof and contains loads of excellent remixes of French soundtracks by the likes of Carl Craig, Howie B, Sofa Surfers and the ever-present Luke Vibert.
Bonobo's 'Pick Up' is expertly worked over by Four Tet, a hang over from our tour of North America in late 2001 where they bonded over clattering jazz drums. Ty's 'Wait A Minute' seems to come in at an odd place in the bar but it all makes sense once the chorus kicks in and the two tracks align melodically but it's still rough and ready which makes me think this is probably a one-take mix made at home.
Forss' 'Journeyman' is from one of those albums that went under the radar and has remained there but definitely deserves reappraisal. Made by Swedish producer Eric Wahlforss, his debut in a minimal, unassuming blue cover entitled, 'Soulhack' is a very deep record taking in trip hop, jazz, electronica and drum n bass, earning comparisons with Amon Tobin's work at the time. Preceded in the mix by Deckard's photo-enhancement scene from Blade Runner (my inclusion) it takes the set into different territory with a spoken word vocal by Rich Medina that's rarely been bettered. It's never been reissued and is freely available cheap on Discogs, go and find a copy. Apparently Eric went on to co-found Soundcloud which might explain why there are only four releases from him in the last 20 years.
The set continues in a similar vein with UK MC HKB Finn aka Huntkillbury Finn who featured on early Music of Life releases in the 90s and later had several releases on Ninja offshoot, Son. This must have been taken from the CD promo as the title was shortened to 'In The Stillness' for the 12" release. I wouldn't call it hip hop in the regular sense, more a commentary on a night out in the city, and it plays the set out in fine style. I'll feature the other mix, 'Symphony in F' next week…
Tracklist:
Amen Andrews – London
Soundmurderer & SK1 – Stylee
DJ Patife – Compartiment Tueurs
Bonobo – Pick Up (Four Tet remix)
Ty – Wait A Minute (acappella)
Forss – Journeyman
HKB Finn – In The Stillness of the Night