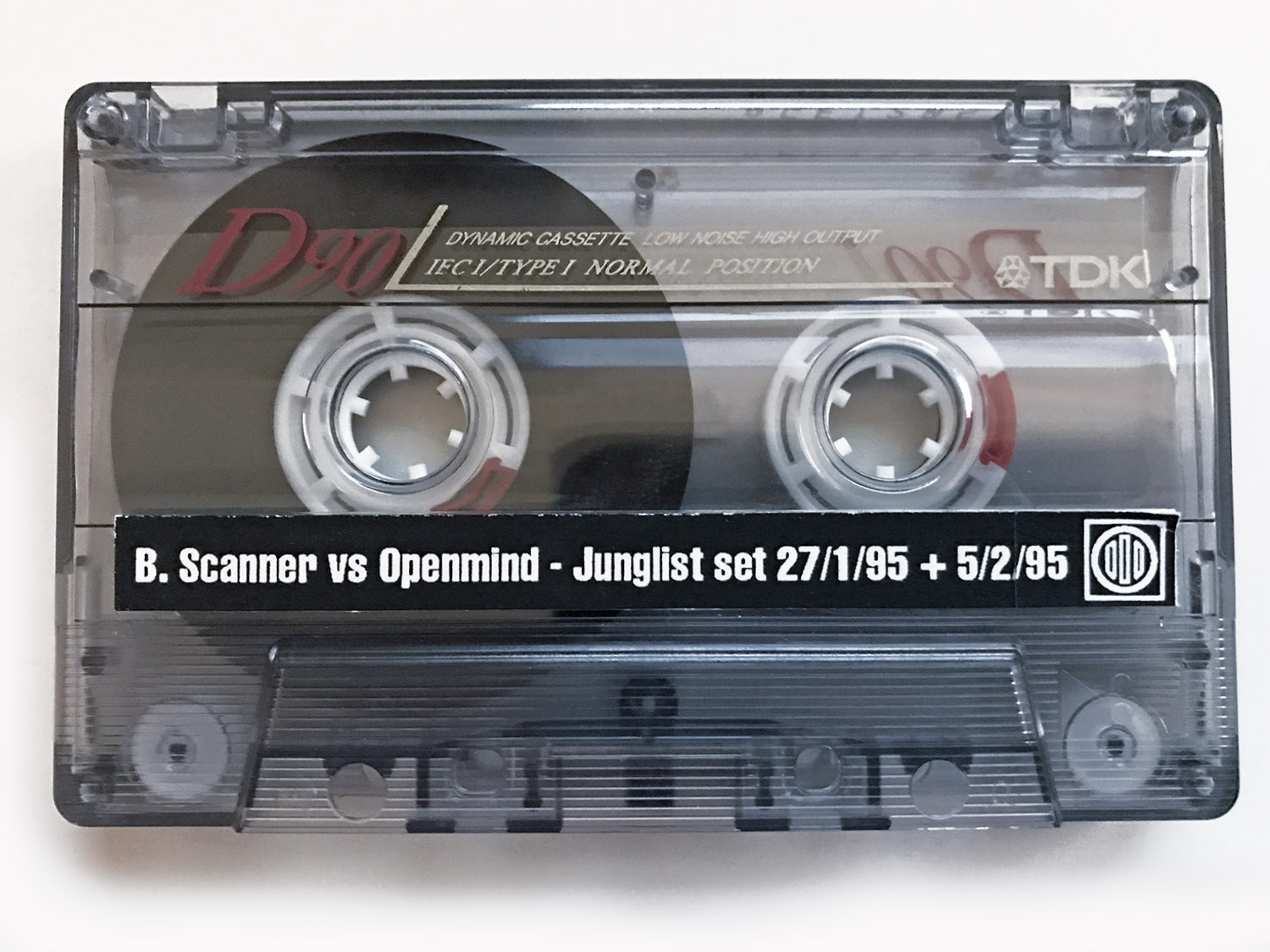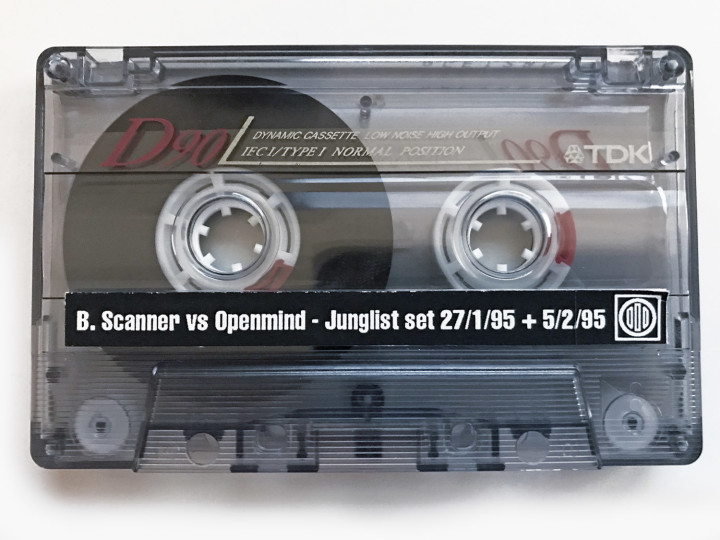 This set was on the end of the Scanner vs Openmind tape and dated 05/02/1995. I had to re-pitch it down slightly as the tape I dubbed it from was running a little fast and Matt's voice at the end seemed quite high pitched originally. It's also a bit overloaded in the second half but that was radio reception coupled with tape compression for you.
Drum n Bass was getting exciting, trip hop is bubbling up from the cracks in the pavement and Ninja Tune was finding its feet and direction, something that would continue to build for some years to come.
I'm unsure of the first track, Matt says it's Deep Blue 'The Helicopter Tune' but I don't think it is and I don't have a copy of that so it wouldn't be me playing it, maybe he did before me? I have a feeling it may be from Germany's Smokin' Drum Recordings label who put out some really interesting DnB in the early to mid 90s. If anyone knows then please leave a comment. D'Cruze is another artist who's not released anything for 20 years, one of the original Boogie Times / Suburban Base Records crew.
Studio Pressure aka Photek – this might be one of the first times I'd played him and I do the little 45 to 33 rpm switch down trick to change the tempo in Bomb The Bass. 'You See Me in 3D' was a B side and I still play it to this day, a great breaks cut up track, just pure driving beats at 120 bpm.
Bridging this and The Herbaliser's then-forthcoming debut single on Ninja Tune is, possibly, Akbar Ali Khan but that could have been flown in off a CD by Matt.
More trip hop with a trio of promo Ninja tracks ensues with a Marden Hill remix of 9 lazy 9 from the forthcoming Ninja Cuts compilation and one of Ashley Beedle's takes on DJ Food's 'Consciousness'. Spank Da Monkey's track came from the Fusion Flava's Chapter 1 12" EP which was an early UK collection of trip hop beats with a graffiti tag cover. Orin Walters who would go on to record as Afronaught and a be a part of Bugz In The Attic was part of the group. I also slipped in Trouble Funk's 'Pump Me Up' for good measure.
Track list:
Unknown – Niceness (Smokin' Drum Recordings?)
D'Cruze – Lonely
Studio Pressure – Touching Down… Planet Photek
Bomb The Bass – You See Me In 3D
Akbar Ali Khan – unknown
The Herbaliser – The Real Killer
Spank Da Monkey – Down Side Up
9 Lazy 9 – Train (Marden Hill remix)
Trouble Funk – Pump Me Up
DJ Food – Consciousness (Ashley Beedle Dub)