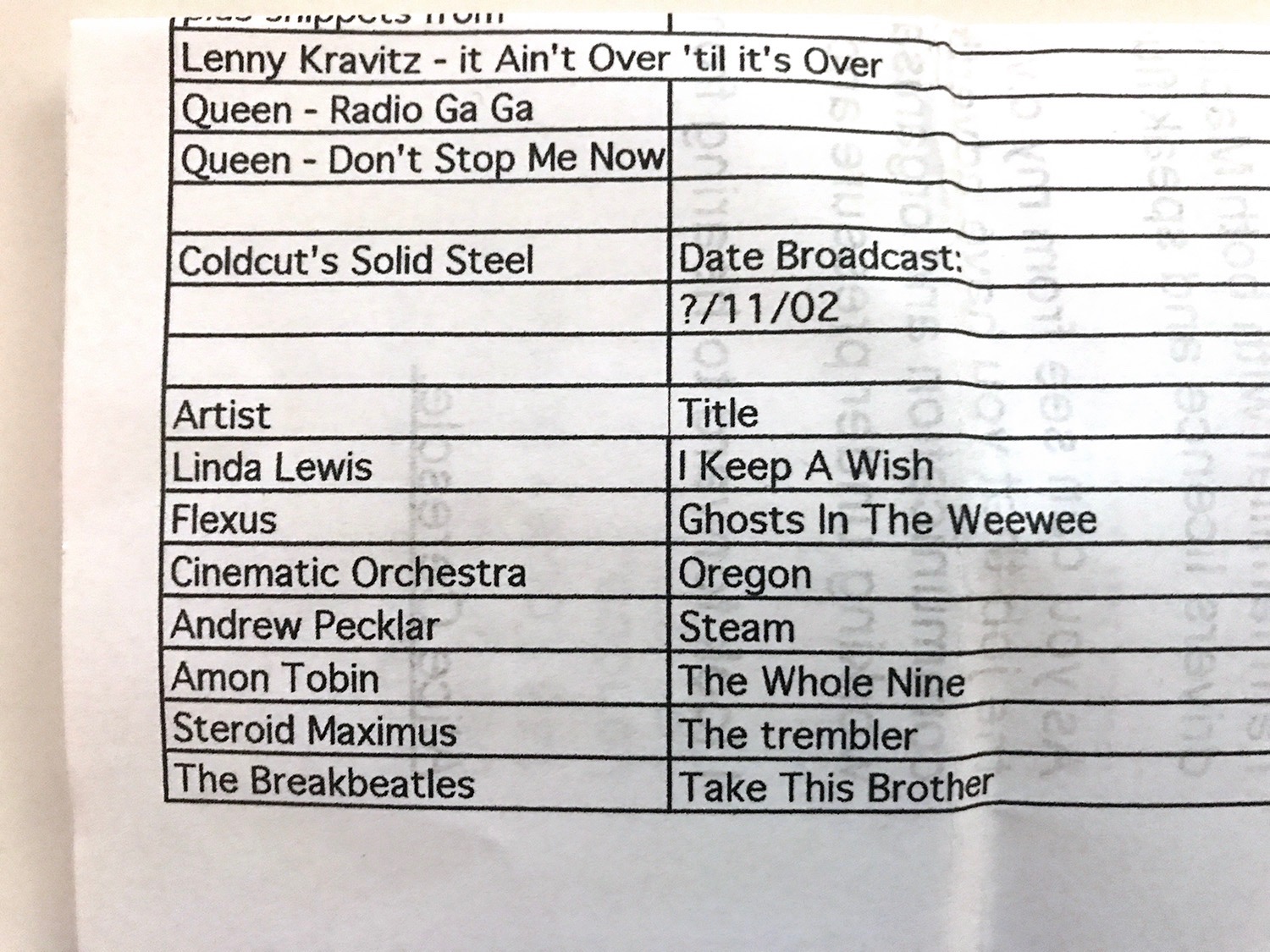 This was the last quarter of a show broadcast 11/11/2002 in a show with DK and The Unabombers, very much a chill out, wind down half hour. The original CD is described 'Amb half hour'.
The Linda Lewis track was released on Riz Maslen's Council Folk label on a 7", a beautiful acoustic number. 'Ghosts In The Weewee' was a mash up I did using Japan's 'Ghosts' and the instrumental of a Japanese Kool Keith with Natural Calamity release called 'In The Wee Wee Time'. The sparseness and tempo of both seemed to work but it's a bit out of tune in places and was more of an experiment than a club track. The version of The Cinematic Orchestra's 'Oregon' was from the 'Horizons' single I think, possibly the same one on the Every Day album.
Andrew Pecklar – Steam, I have no recollection of where this comes from and Discogs isn't yielding any info either, if anyone has any info please let me know. Amon Tobin 'The Whole Nine' was from the B side of the 'Verbal' single, Amon in brilliant cinematic mode. JG Thirlwell's Steroid Maximus alias had been reactivated and 'The Trembler' was the opening track from his third album, 'Ectopia'. By this time I'd met Jim and remixed a track for him for his 'Blow' album, alongside Amon, banking it as a favour for a vocal at a later date. This would take another ten years when he honoured his word and contributed to 'Prey' on The Search Engine album.
Ill Chemist was a friend of Steinski's and 'Take This, Brother' is taken from a CD called The BreakBeatles he gave me while in NYC. Obviously this is not official but it was one of the best Beatles cut ups at this time (this is long before The Grey Album) and the whole package was really well done. Ollie Teeba and I had a plan to do a Beatles cut up megamix back in the 90's under the name The Big Beatles, sadly it never came to pass.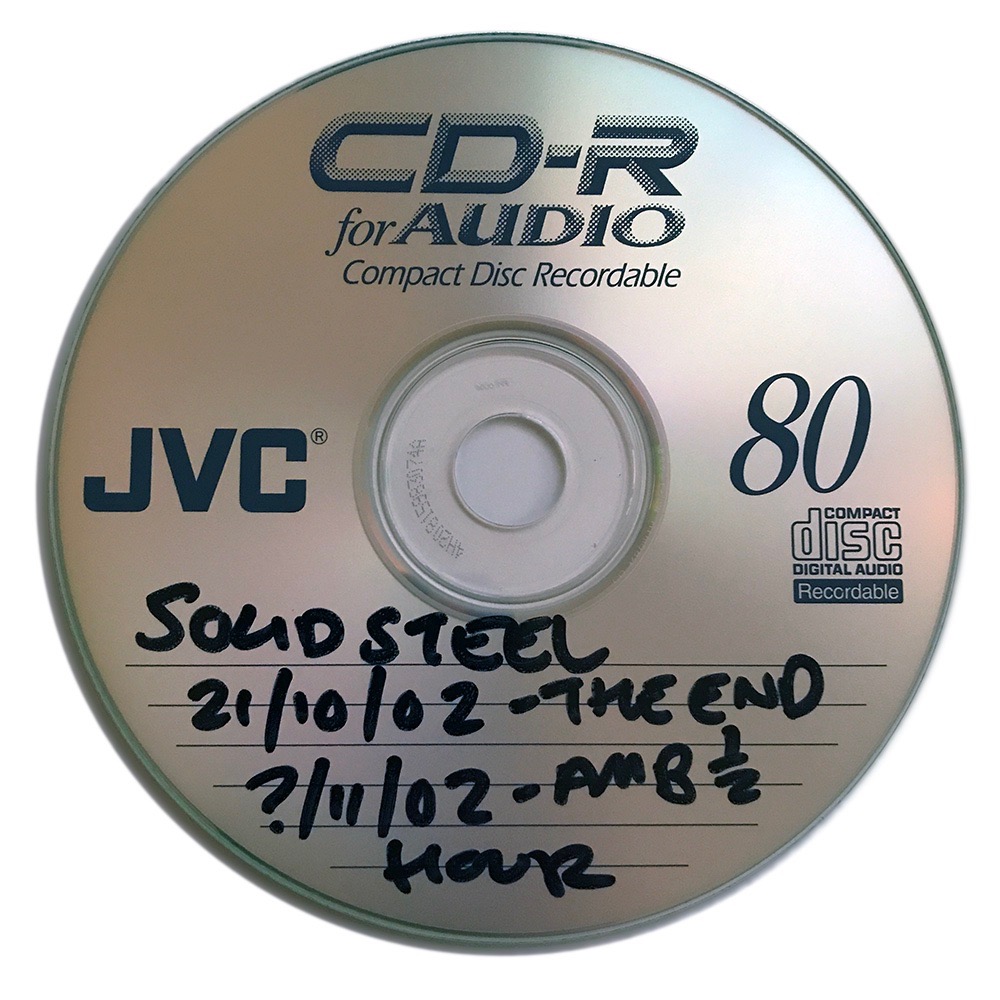 Tracklist:
Linda Lewis – I Keep A Wish
Flexus – Ghosts In The Wee Wee
Cinematic Orchestra – Oregon
Andrew Pecklar – Steam
Amon Tobin – The Whole Nine
Steroid Maximus – The Trembler
Ill Chemist – Take This, Brother