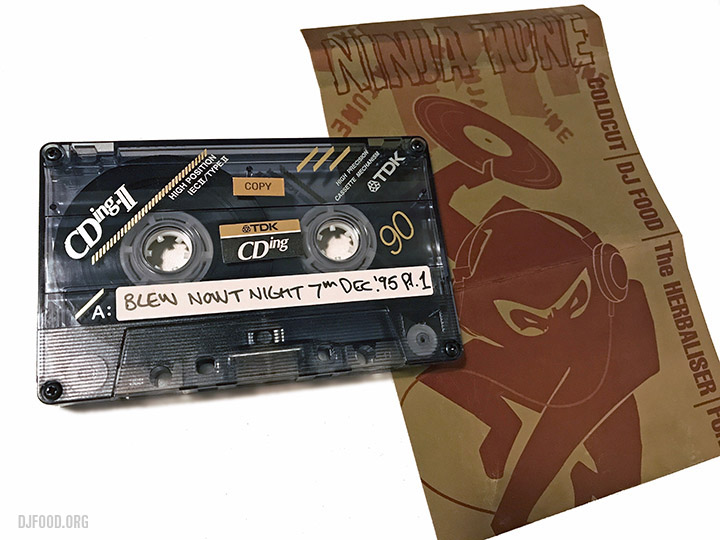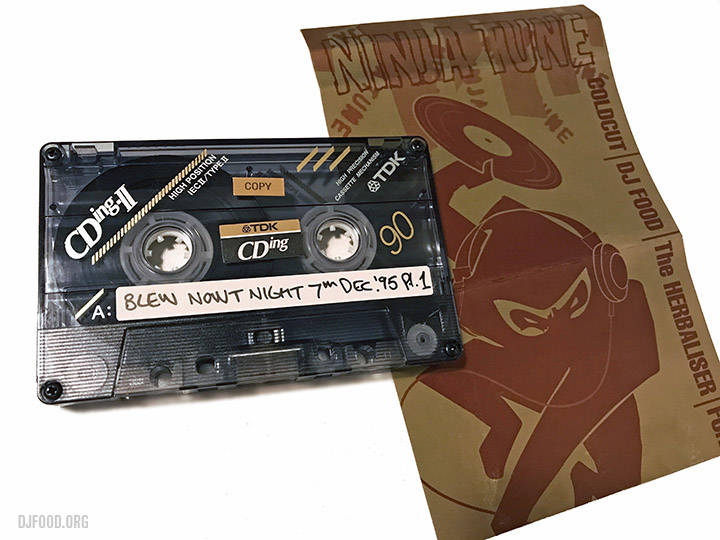 As some may have seen, I recently did a collaboration with 1 of 100 shirts on a Stealth t-shirt as the date of the first Ninja Tune night called Stealth was on December 7th, coincidentally the same day as 1 of 100 formed four years ago. The anniversary for the Ninja night was 26 years ago and I managed to find tapes from that same night to encode for you all to hear. Unfortunately it all came at a time when I've been busier than any other part of the year so things got held up.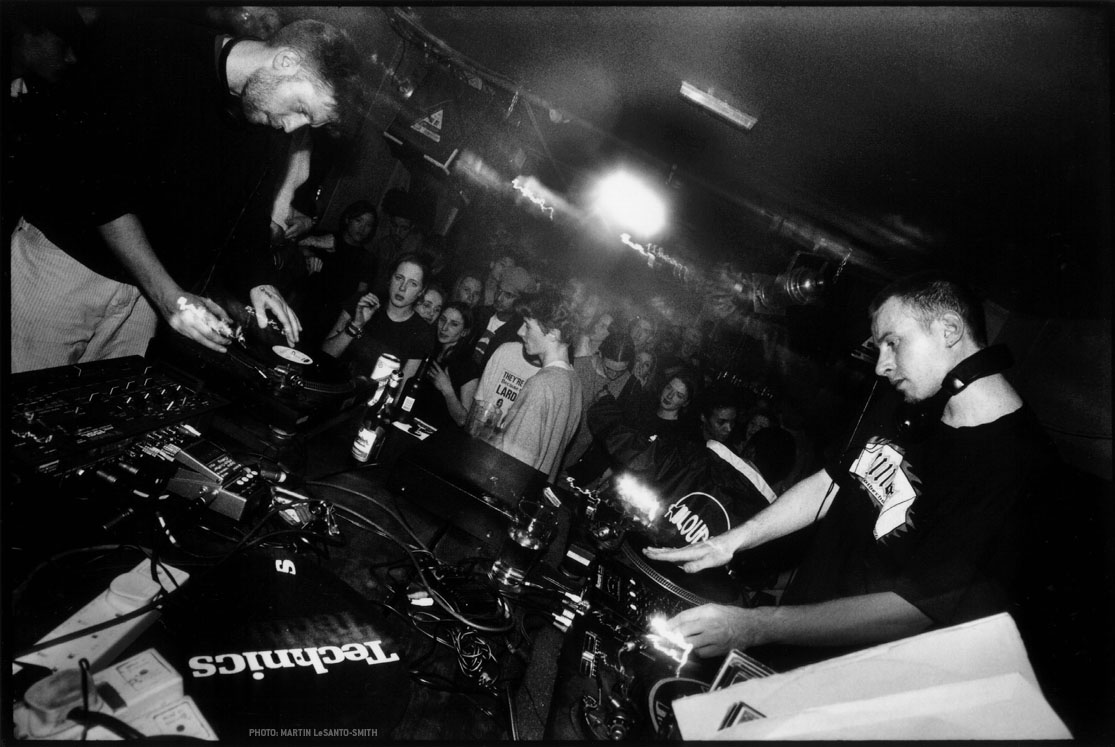 The set presented here is DJ Food – PC and myself – on 4 decks at The Blue Note, Dec 7th, 1995 and the photo above was taken that same night by Martin LeSanto-Smith. The set is about two and a half hours in total, recorded from a DAT across two TDK tapes. I've no idea where the original DAT is, I don't think I have it and PC doesn't, maybe Coldcut do but where it would be is a mystery at the moment. It's possible that we played twice on the night but I can't be certain, there's a point where Coldcut mix into us when Jive Samba is played at the end of part 1, this was a Jon More special at this point in time so I know it's him, but there's more music from us later. There are also sudden stops or breaks in the recordings where tapes must have run out and by the time they're changed the music has moved on so I've crossfaded a couple of bits so there are no sudden stops or jump edits. The levels on a lot of it were up and down so I've done my best to make volumes a bit more consistent across the mix.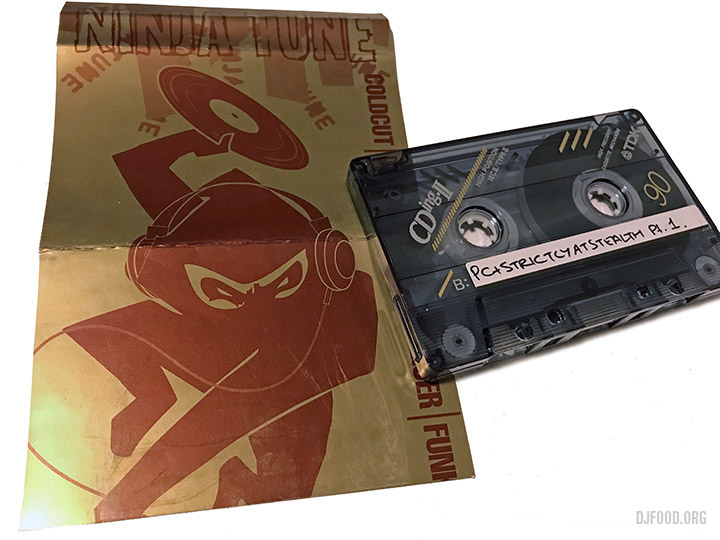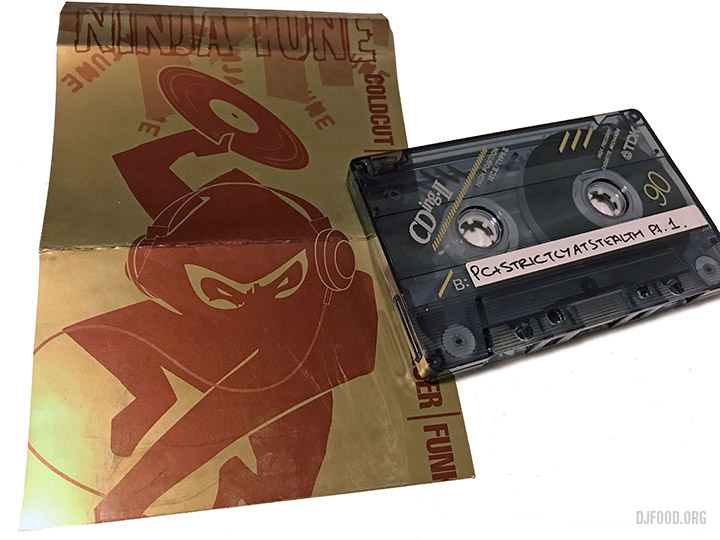 At a couple of points there's what seems to be a theremin being played over the top of the set, I'd completely forgotten about this but it lit a dim recollection of someone doing something like this, not Patrick or I though I hasten to add. The mix is rough and ready, straight from the central mixer we were both plugged into with no crowd noise sadly so it's a little dry. Every rough mix, distorted level and jumping record can be heard but you get the sense that this is very live, improvised on the spot with vinyl and the occasional spoken word overlaid from CD. For some context, this is very early days of this kind of music being played in a main room of a club, not the back room/chill out, on a four deck set up with DJs facing each other on a club stage in London.
PC and I were keen to have lots of tools to play with so there were also a delay and flanger pedal incorporated into the set up at different points as well as a sampler on the mixer used to capture little snatches of beats and trigger them over the mix too. Occasionally I would use a little tool I made from a film canister with a pencil stuck in the top, placing it over the centre spindle and balancing a record or top, using the pencil as a spindle. The tonearm would then be heavily weighted on the back end and the cartridge unscrewed and inserted upside down, placed under the elevated record which would then cause the sound to come out reversed as if the turntable was playing backwards. You can hear it around the 31 minute mark in part 1 and see me doing it in this photo, taken at the Sonar festival the next year. PC would use his delay pedal to loop up sections occasionally and then drop back into the records. Sometimes one of us would pick a snare sound and the person who was playing would find a kick on the one and we'd scratch improvised beat patterns for a few bars before dropping back into a track, hoping the records wouldn't jump which they sometimes did if we got carried away.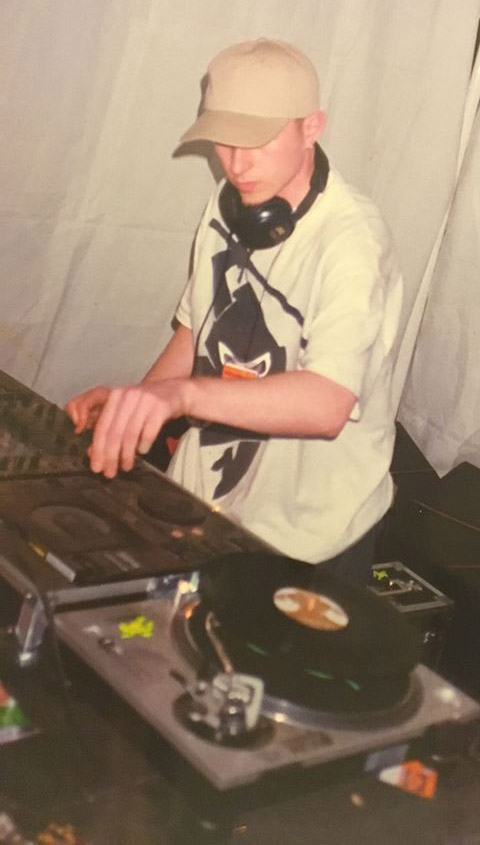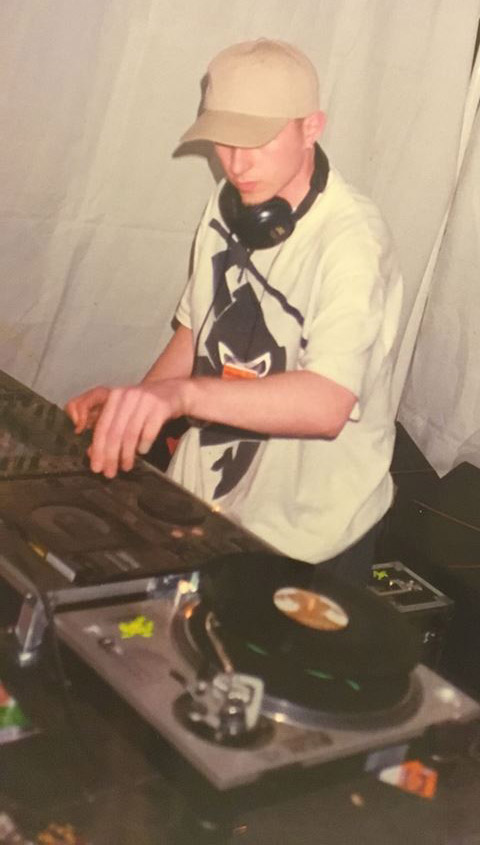 Anyway, here's part 1, a more downtempo, trip hop, hip hop set, with part 2, more drum n bass led, to follow. Subscribers to my Mixcloud Select can access it for £3 a month, for that you get an archive mix each Friday and notes, tracklists and photos.
If you want a commemorative Stealth T shirt then I think there are some left, follow this link, choose you colour, size and T shirt number from the ones left and place an order, once the 100 are sold there won't be any more.
https://weare1of100.co.uk/limited-edition/dj-food-openmind/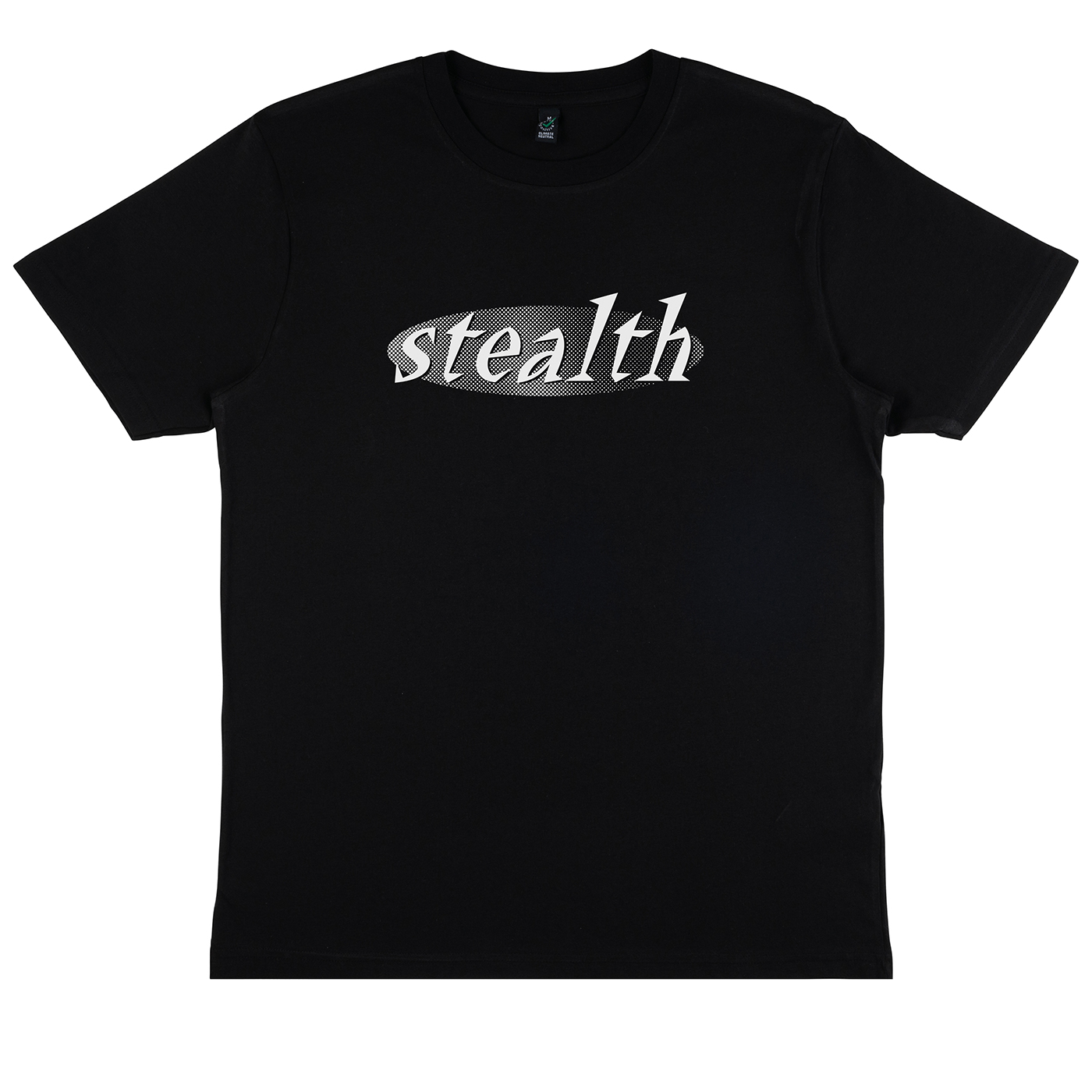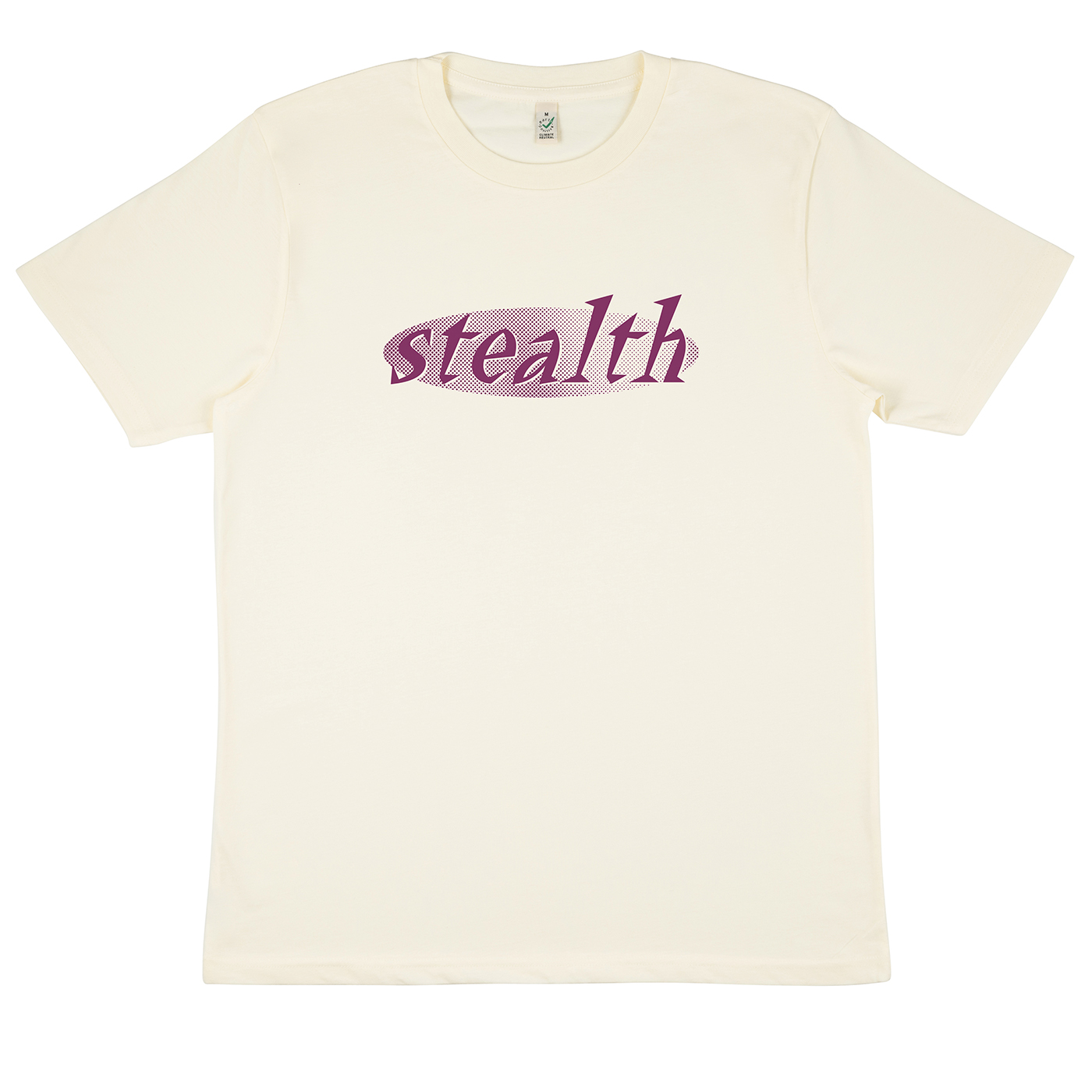 Track list:
Unknown
DJ Food – The Food Song
Unknown
Whistle – We're Called Whistle
Unknown
LL Cool J – Rock The Bells
The Herbaliser – Up 4 The Get Downs
Unknown
III Most Wanted – Calm Down (a cappella)
DJ Food – Spiral Dub
Kid N Play – Gittin' Funky
Coldcut – More Beats
Big Apple Productions vol.3 – Genius At Work
Depth Charge – Queen of the Scorpion
Trouble Funk – Live Percussion Solos
Unknown
Eric B & Rakim – Let The Rhythm Hit 'Em (acapella)
Autechre – Rotar
Unknown
Unknown
Caveman – Victory
Def Jef – Droppin' Rhymes on Drums
Hardhouse – 11:55 (Bee Boys Club)
4E – Temple Traxx
Dirty Beatniks – Getting Stupid (Live At The Blue Note)
Oh-Zone Layer – Dark Side Of The Shroom
The Last Minister – Tribute To J.B. Family
DJ Chuck Chillout & Kool Chip – Rhythm Is The Master
Unknown
Kraftwerk – The Model
Jack Constanzo & Gerry Woo – Jive Samba