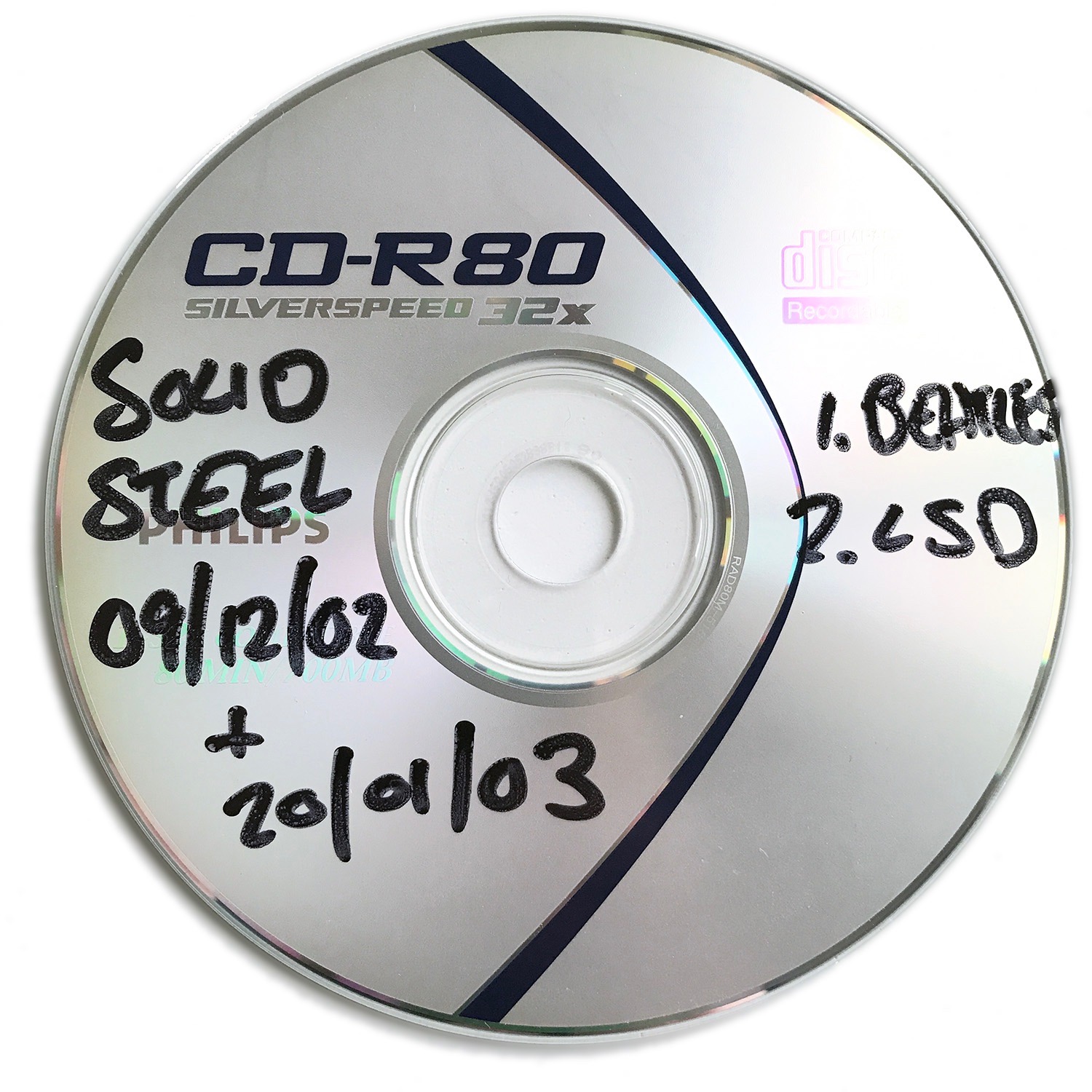 Given that the new Batman film is about to be released, the tenuous reason I picked this set out is the Snoop Dogg opener, 'Batman & Robin' which just bangs with DJ Premier production and offbeat fight sounds. A voiceover from an LSD documentary (I forget which but it may be a Negativland radio show) forms the glue that holds this mix together and accompanies Pedro's excellent Steve Reich/Phillip Glass-esque remix of Cinema Record Music Library's 'Lost'. The RJD2 remix of N.O.W's '70's 80's' I'd completely forgotten and it sounds super fresh to my ears 20 years later, perfect summer tune, this is why I love unearthing these old mixes.
During a visit to Canada on tour we passed through Halifax in Nova Scotia and hooked up with Sixtoo who furnished me with a CDR of untitled music, this became 'Outremont Mainline Runs Across The Sunset' on Vertical Form and the LSD doc is back over the top of this mellow instrumental. This period of his output is so underrated, definitely one of the more interesting producers from this era before he switched up his style. I don't remember where the Brian Bennet & Alan Hawkshaw tune came from but it's mostly likely an excellent French Jazz comp called The Urge compiled by Victor Kiswell with a track from different countries around the world.
I have no idea why Stephanie McKay didn't make it bigger, her earthy, beautiful vocals sounded so much more appealing than others who came after her and forced a 'soulful' delivery. This track was listed as 'Bluesin' It' but I think it's actually 'Rising Tide', track her debut down on Go! Beat, produced by Geoff Barrow from Portishead and Tim Saul from Earthling. The Cliff Martinez tracks that play out are both from the Solaris soundtrack, hard to pick two favourites, the whole album is sublime, must revisit that too, love those pure tones. This set is a real mixed bag but it all makes sense to me and every track stands up two decades later.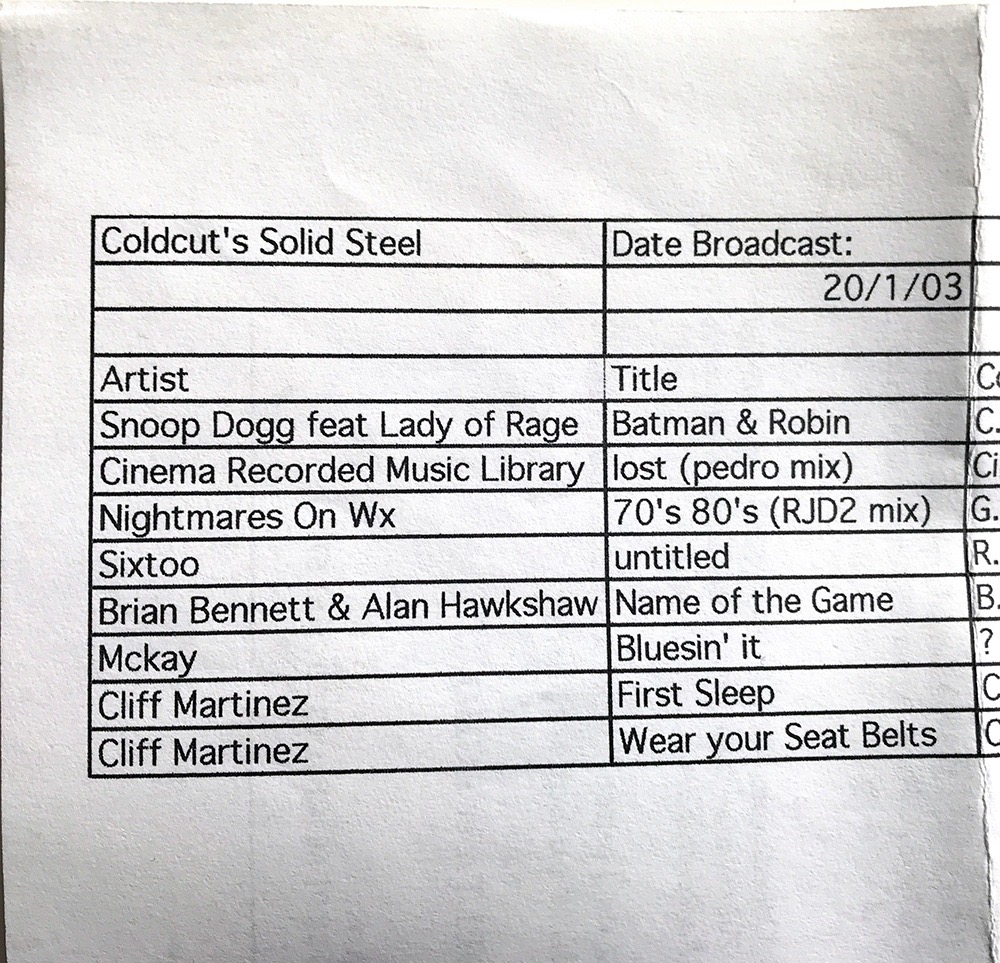 Track list:
Snoop Dogg feat. Lady of Rage – Batman & Robin
Cinema Recorded Music Library – Lost (Pedro mix)
Nightmares On Wx – 70's 80's (RJD2 mix)
Sixtoo – untitled
Brian Bennett & Alan Hawkshaw – Name of the Game
McKay – Rising Tide
Cliff Martinez – First Sleep
Cliff Martinez – Wear Your Seat Belts