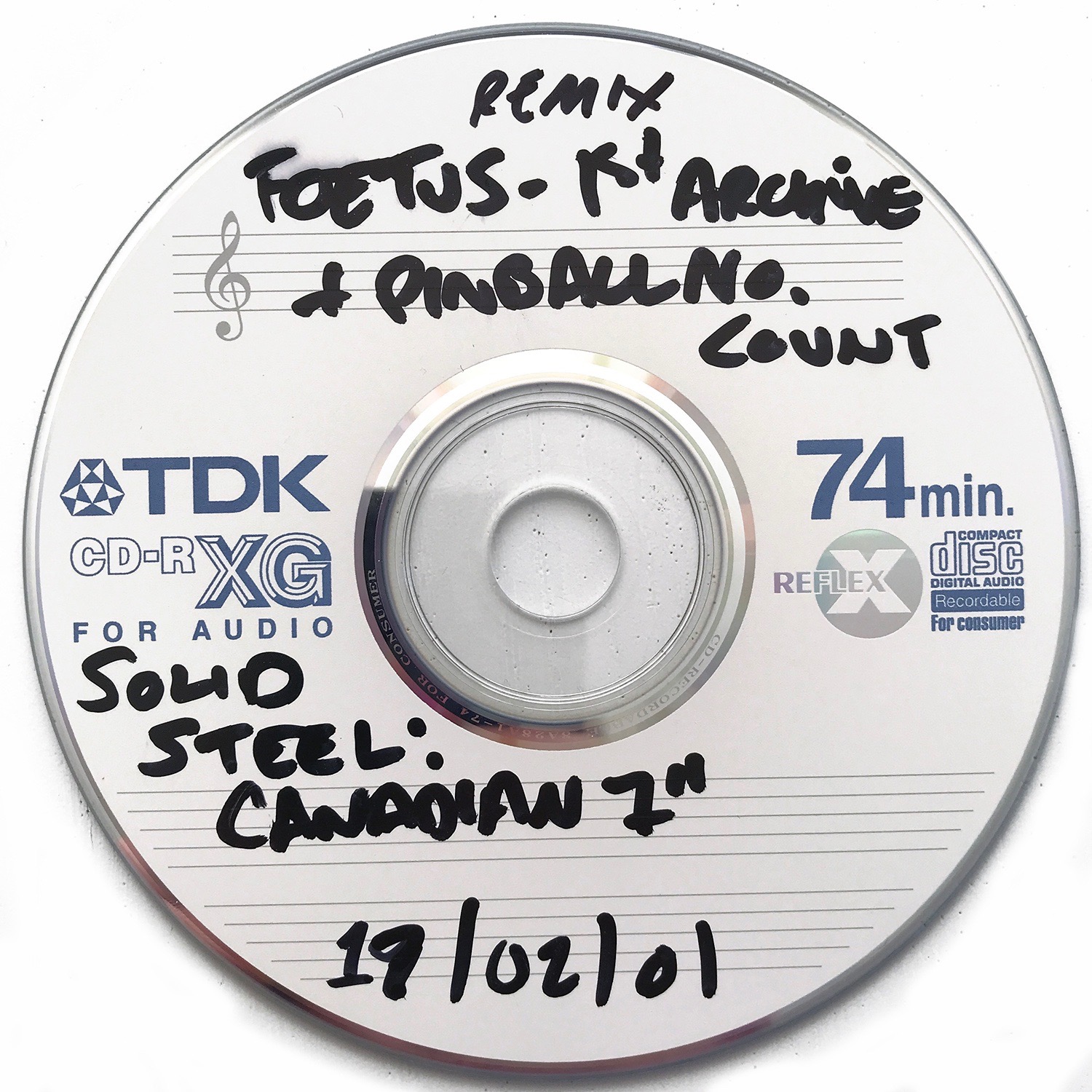 In the latter half of the 90s and the early-to-mid 00s I visited North America regularly on tour and binged in the record shops scattered all over Canada, fully taking advantage of the £ to $ imbalance, the cheap prices and absolute glut of vinyl in the country. Every city we hit I'd spend any spare time hunting out records and finding the most obscure stuff I could, the kind of things that would never turn up in the UK. This mix is the first of a three part series showcasing some of the things I picked up at some point in 2000 when I toured with Kid Koala and Amon Tobin in support of our albums at the time.
The Shankar Family & Friends is one of the first releases on George Harrison's Dark Horse Records and this track is the winner on the album for me, possibly sampled by DJ Shadow on his collar with Zack De La Rocha, 'March of Death'. Booker T and Maynard Ferguson should need no introduction and these were cheap, easy finds in Canada. The Singers Unlimited cover version of Sesame St is actually a 7" on BASF, a German label, but this turned up in Toronto as did the next three 45s, all at Kops & Vortex (Kops is still open, Vortex is long defunct).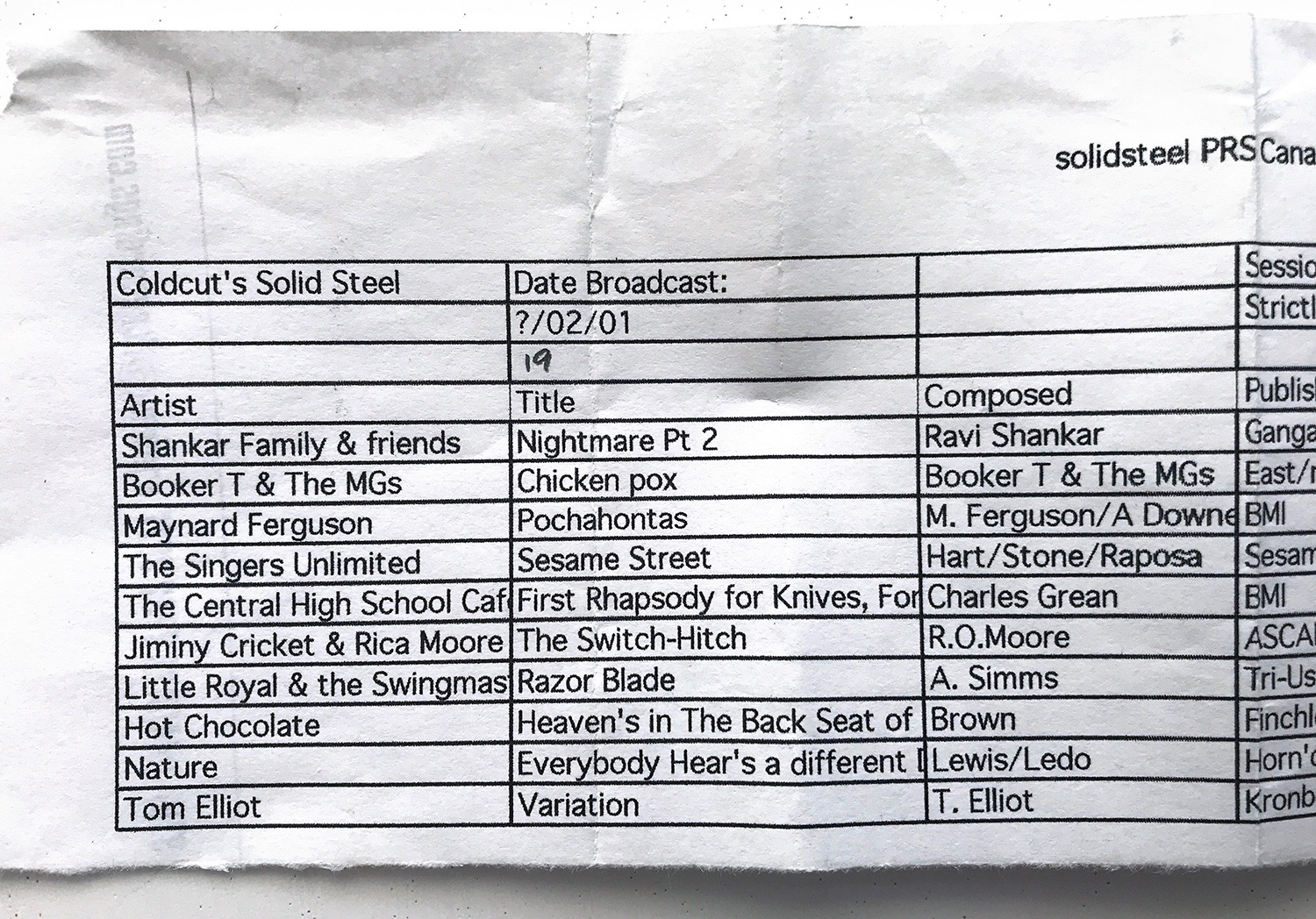 The Central High School Cafeteria Band is some kind of kids orchestra playing the cutlery draw very loudly. Listeners will probably recognise the opening bars of 'The Switch Hitch' from Cut Chemist's amazing 'Lesson 6' track, here's the full track, from a Disneyland LP entitled 'Multiplication & Division'. Little Royal & The Swingmasters is a great funk 45 with uptempo breaks and great horns, possibly picked out by Jonny Cuba for my attention. I'm not sure why Hot Chocolate is in there, not that it's not an amazing track – so nasty and brooding – more because I'm surprised I bought it in Canada when they are easy to find in the UK. Nature's 'Everybody Hears A Different Drummer' is another 45 bought in Kops – full of frantic drums from their sole LP in the early 70s. Tom Elliot's 'Variation' is from one of his many library albums on Media Music – Technology. Elliot went under several pseudonyms, produced loads of Media Music albums and his real name was Ole Georg Hansen.
Track list:
Shankar Family & Friends – Nightmare Pt 2
Booker T & The MGs – Chicken Pox
Maynard Ferguson – Pochahontas
The Singers Unlimited – Sesame Street
The Central High School Cafeteria Band – First Rhapsody for Knives, Forks & Spoons Pt 1
Jiminy Cricket & Rica Moore – The Switch-Hitch
Little Royal & the Swingmasters – Razor Blade
Hot Chocolate – Heaven's in The Back Seat of My Cadillac
Nature – Everybody Hears A Different Drummer
Tom Elliot – Variation