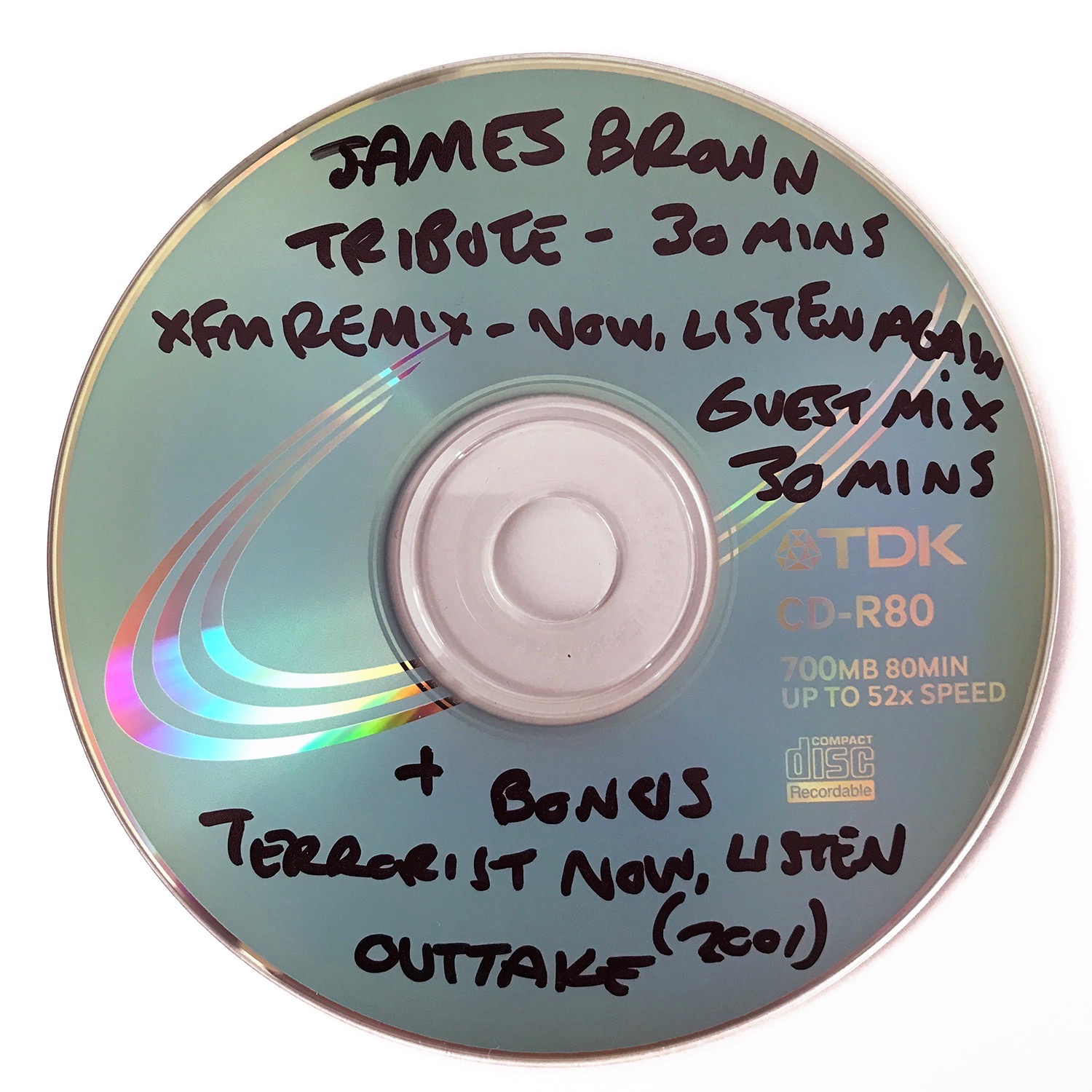 The Remix was Eddy Temple-Morris' Friday night radio show on the London-based XFM station. Eddy did the show for 15 years, featuring a 30 minute 'Superchunk' guest mix each week and asked DK and I to do one after the release of our second Solid Steel mix, 'Now, Listen Again'. The first half is a live recreation of the beginning of the mix, as we did it on the tour upon the mix's release but then it takes off and goes somewhere else using elements that I would subsequently put into my DJ sets.
If I remember correctly this was the first time I put 'The Number Song' with 'Dark Lady', a mix that was always a winner on the floor. Here it's a bit wobbly in places but the vibe is there. As The Remix was the radio show that popularised the mash up genre I thought we should end the set with one and the uncredited mix of Frankie Goes To Hollywood and Diana Ross is nothing short of inspired. By 2007 the mash up craze was well and truly old hat but the odd one would pop up and hit the spot and this one does it for me. If anyone knows who did it then please let me know.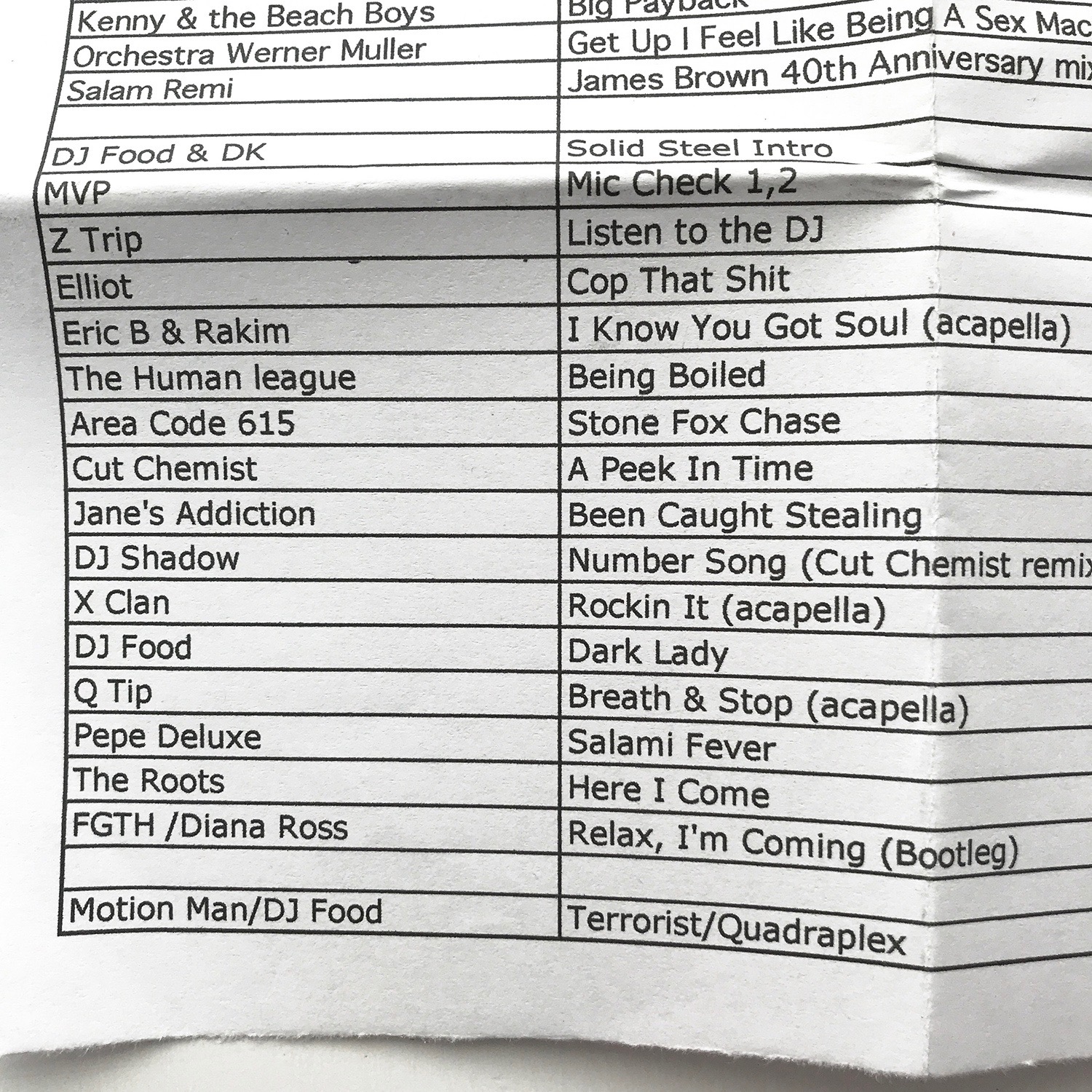 There's not much more to say on this one, if you saw DK and I do one of our 4 deck sets at any point around 2007-2009 then you probably heard a version of most of this, minus the final bootleg. Great times, we toured the 4 deck mix all over the world for around a year or more and then spent a good part of 2008 learning how to edit video, building an AV version. We used the Videocrash event in London that September to launch the set for the first time and I'm pretty sure we were the first 4 deck AV DJs using Serato's brand new VSL software of which we had a beta version. We hoped we'd repeat the world tour all over again with a video show in tow but the recession of late 2008 put paid to that among other things.
DJ Food & DK – Solid Steel Intro
MVP – Mic Check 1,2
Z Trip – Listen to the DJ
Timbaland feat. Magoo & Missy Elliot – Cop That Shit
Eric B & Rakim – I Know You Got Soul (acappella)
The Human League – Being Boiled
Area Code 615 – Stone Fox Chase
Cut Chemist – A Peek In Time
Jane's Addiction – Been Caught Stealing
DJ Shadow – The Number Song (Cut Chemist remix)
X Clan – Rockin' It (acappella)
DJ Food – Dark Lady
Q Tip – Breath & Stop (acappella)
Pepe Deluxe – Salami Fever
The Roots – Here I Come
FGTH /Diana Ross – Relax, I'm Coming (Bootleg)