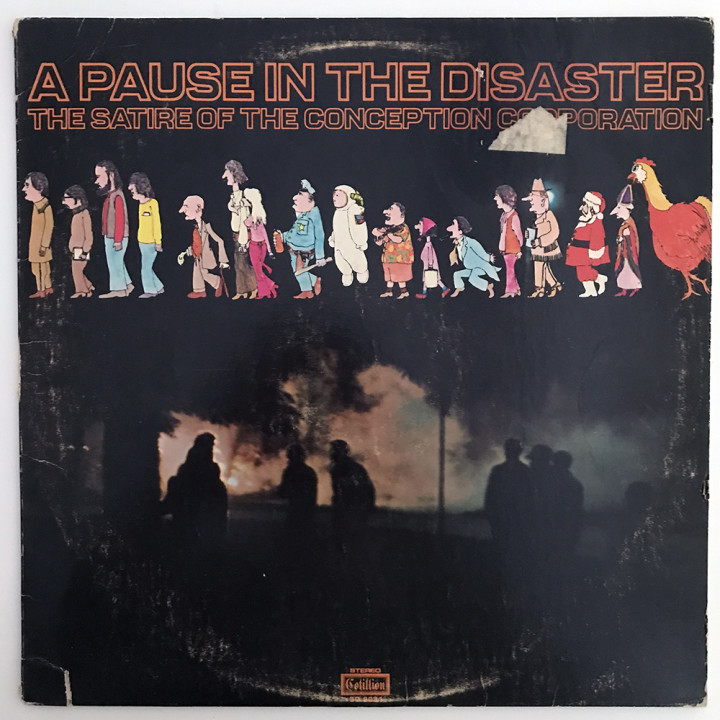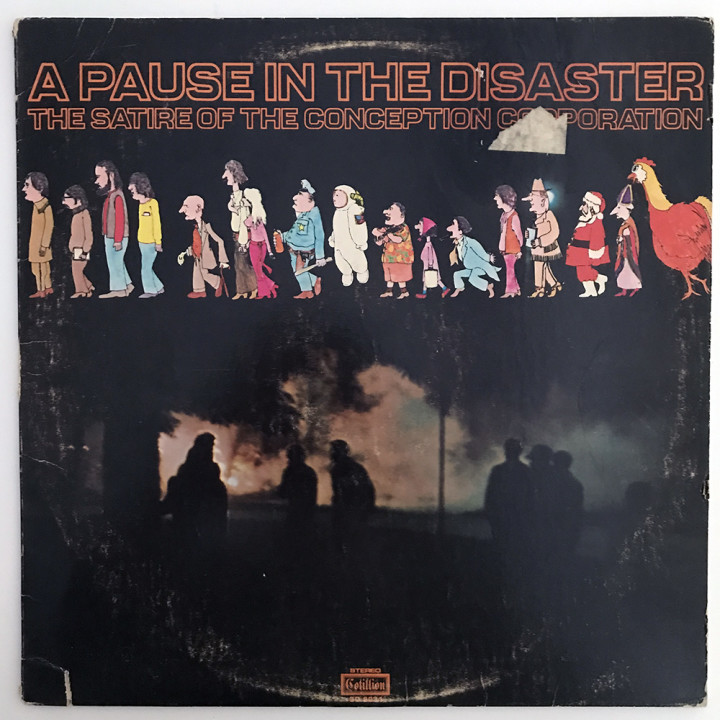 Track notes:
Continuing the selection of music I found in the US in 2000, no new music here. You can hear a snatch of something we later used in the intro for the first Solid Steel Now, Listen mix in 2001, the little string motif that starts Rod McKuen's 'The Mud Kids'. I adore this song, the whole nostalgia-fest feel of it, I added in Marshall McLuhan commenting on Batman in the mid section as it just worked so well, also the long sustained note of the last horn over the Charlie Byrd song, there's so much detail in some of these mixes that I'd forgotten.
The Dial-a-Dirty-Joke sketches that give the mix its name is a recurring riff from the album 'A Pause In The Disaster – The Satire of the Conception Corporation', something I bought on tour with Dynamic Syncopation and that sketch turned into a running joke throughout the tour. Whenever there was a pause in the conversation one of us would start up, "A chicken, is standing on a corner…". The vamp of The Cannonball Adderly Quintet's 'Book-Ends' is one of my favourites from his catalogue and it was written by David Axelrod who produced a number of his albums in the 70s. Not sure if needed my added echoes though!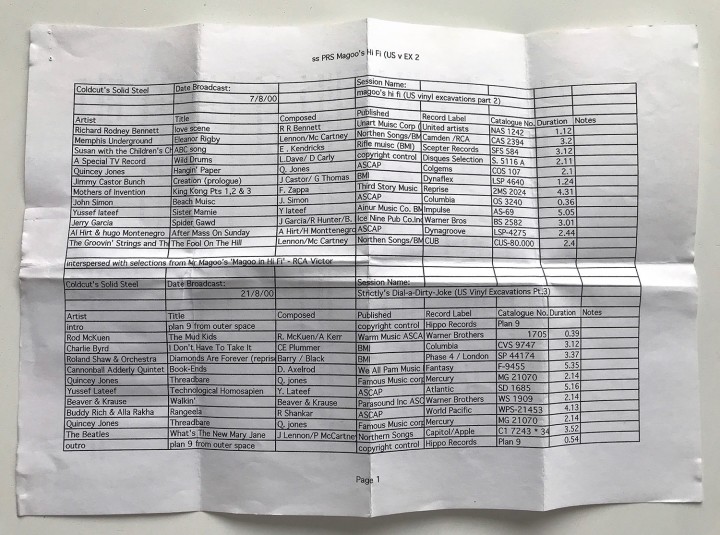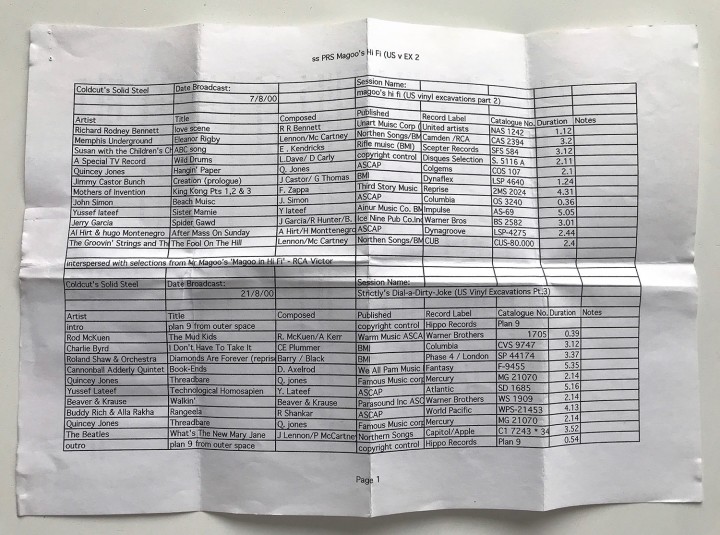 The 'Kevin is rocking' it' message over the Buddy Rich & Alla Rakha track is from Seven of Chocolate Industries who was after my track for the comp of graffiti-inspired songs. The female messages are from T-Love, the LA rapper who I went on to design the album cover for after she moved to the UK for a bit at the end of the 90s. She lived downstairs from me for a couple of years in an old converted mental asylum in Camberwell where my half of Kaleidoscope was recorded and mixed and the 'project' she was enthusing about was that album, newly released.
Track list:
intro – Plan 9 from outer space
Rod McKuen – The Mud Kids
Charlie Byrd – I Don't Have To Take It
Roland Shaw & Orchestra – Diamonds Are Forever (reprise)
Cannonball Adderly Quintet – Book-Ends
Quincy Jones – Threadbare
Yussef Lateef – Technological Homosapien
Beaver & Krause – Walkin'
Buddy Rich & Alla Rakha – Rangeela
Quincy Jones -Threadbare
The Beatles – What's The New Mary Jane
outro – plan 9 from outer space