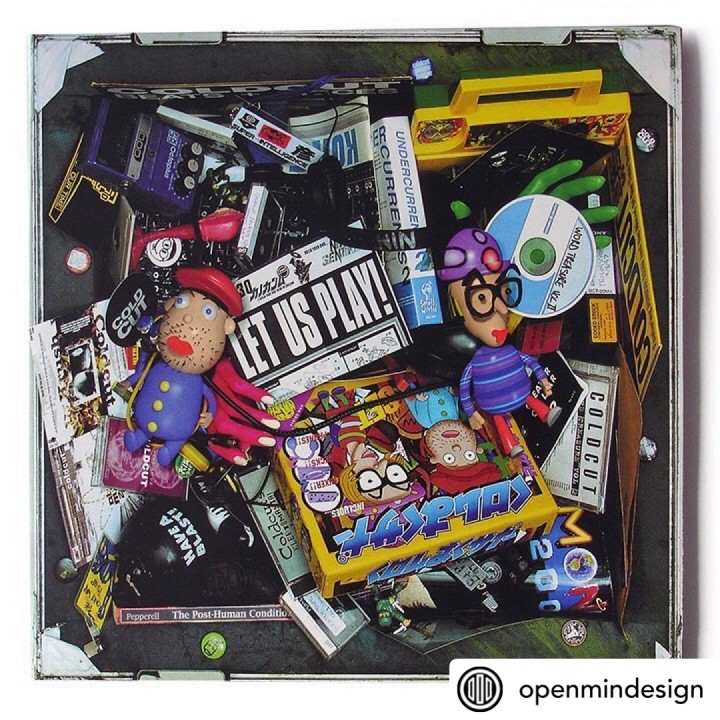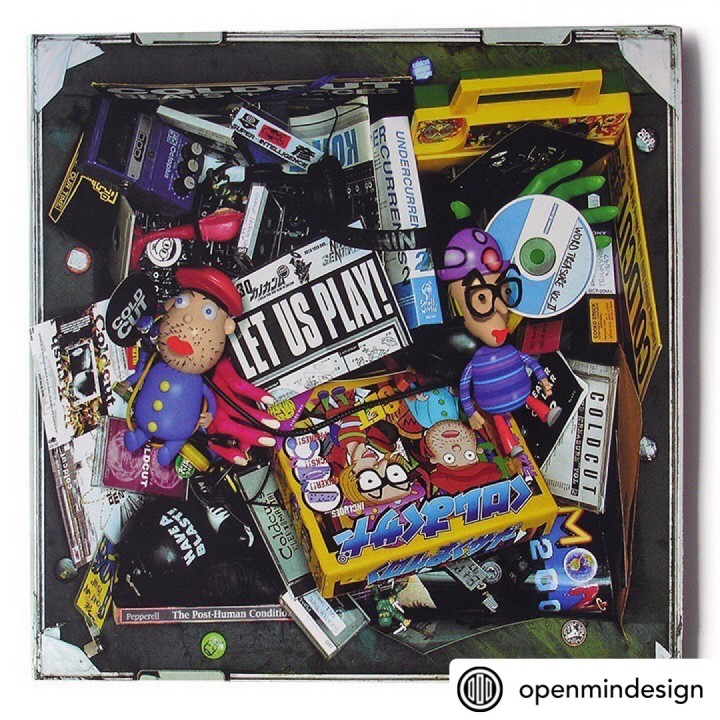 Thanks to Coldcut sharing my Openmindesign account on Instagram yesterday we just went over the 1000 followers mark, thanks guys. I've been saving this entry for just such a milestone.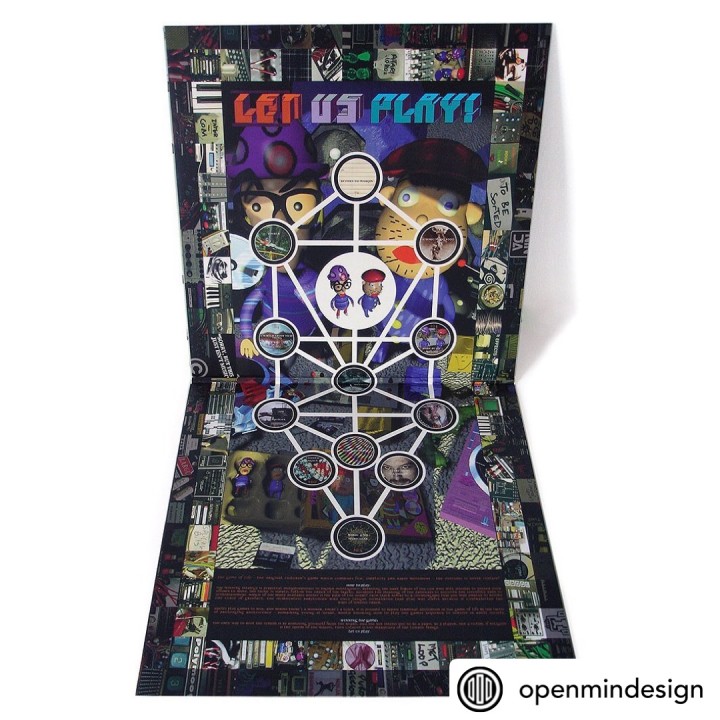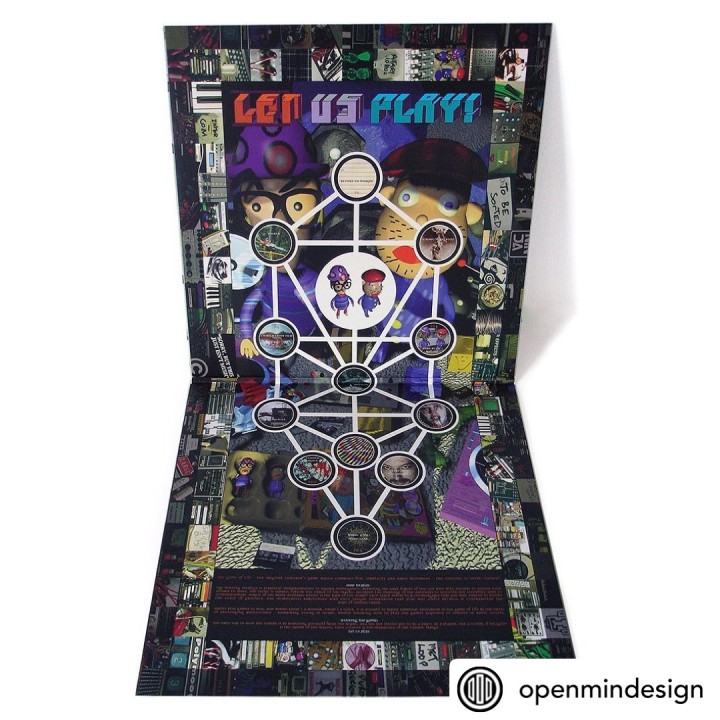 I remember well, setting up the huge flight case that would become the toy box on the cover of this album in Matt Black's Spacelab studio at Ninja Tune HQ in Clink St one sunny spring morning. Matt and Jon More had pulled out various items that they felt were part of the Coldcut story for inclusion and Hex's Rob Pepperell had created a game box with graphics of the duo and added a copy of his book, 'The Post-Human Condition' too. I'd made a set of assembly instructions with the album title on it the night before as we'd decided on no obvious typography on the front cover.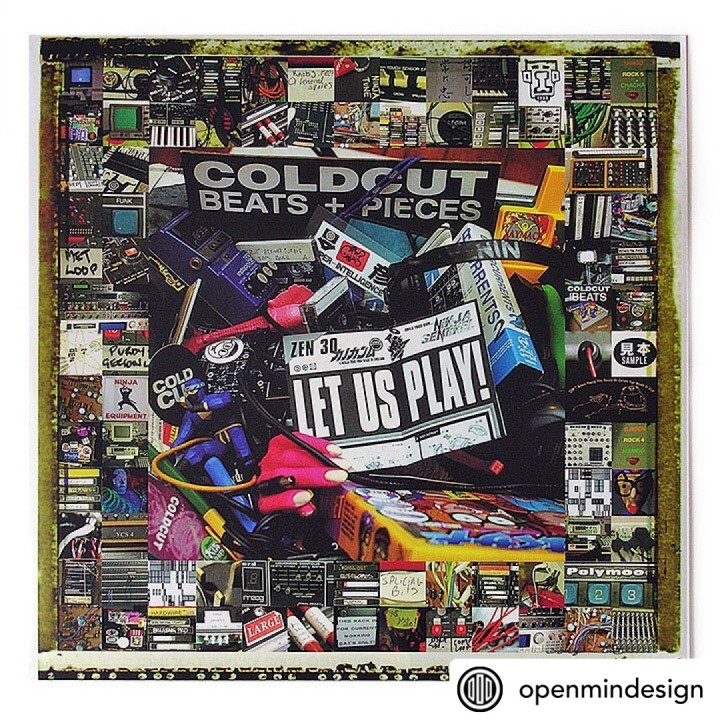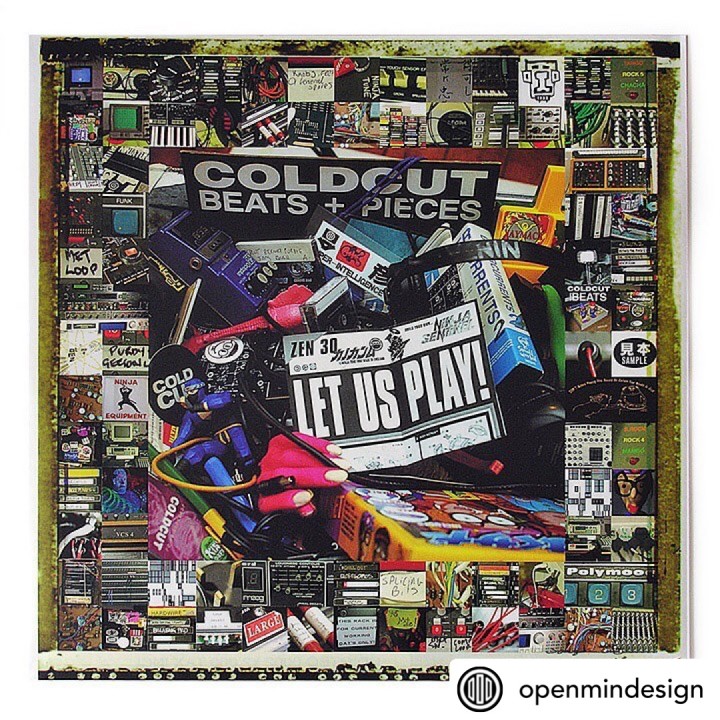 Suzi Green was in charge of photography and we arranged the box a number of different ways as well as shooting the underside for the back of the sleeve. You can see all sorts of items in and around the box; badges, CDs of samples, previous records, a portable turntable, a flyer for Stealth, tapes of studio sessions, a toy Ninja and the Journeys By DJ mix tape. Hex – including a pre-Hexstatic Robin Brunson – computer generated the 'toys' of Matt and Jon and perfectly photoshopped them into the cover image afterwards.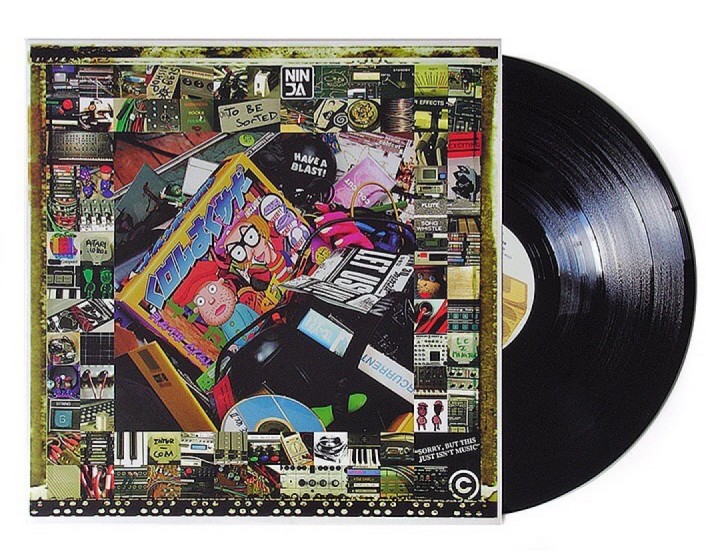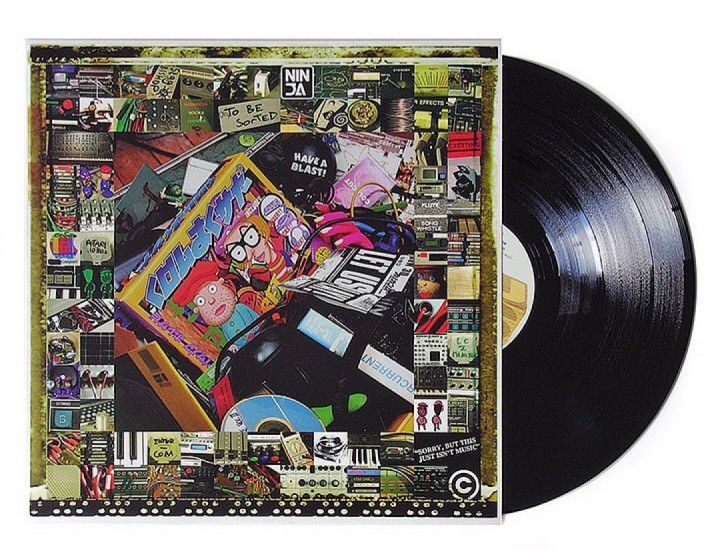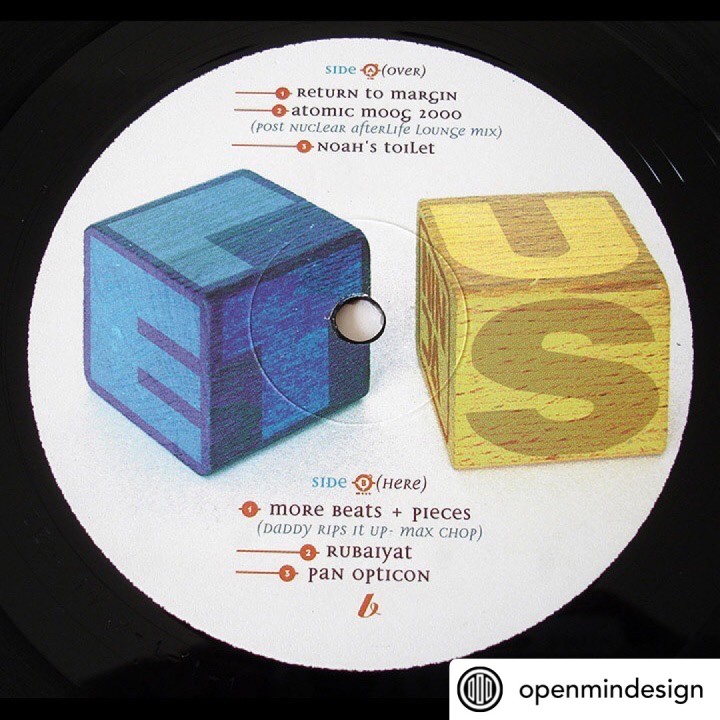 I used old children's play blocks for the lettering on the labels and a 3D box typeface for the Let Us Play titles, also finding an image for each track. There really wasn't an inch of space that wasn't used on this, a crazy amount of information. I'd do it differently these days of course but I think it was what was needed given the smorgasbord of contents inside.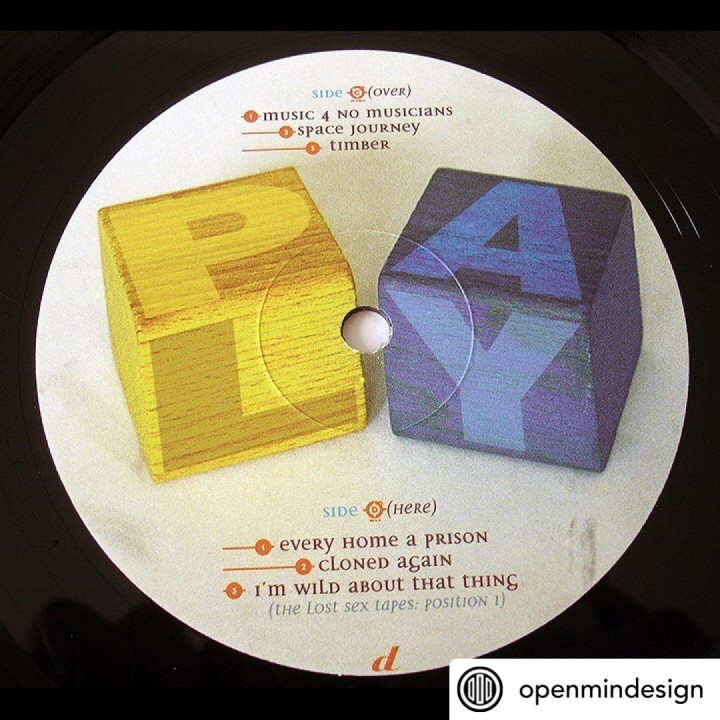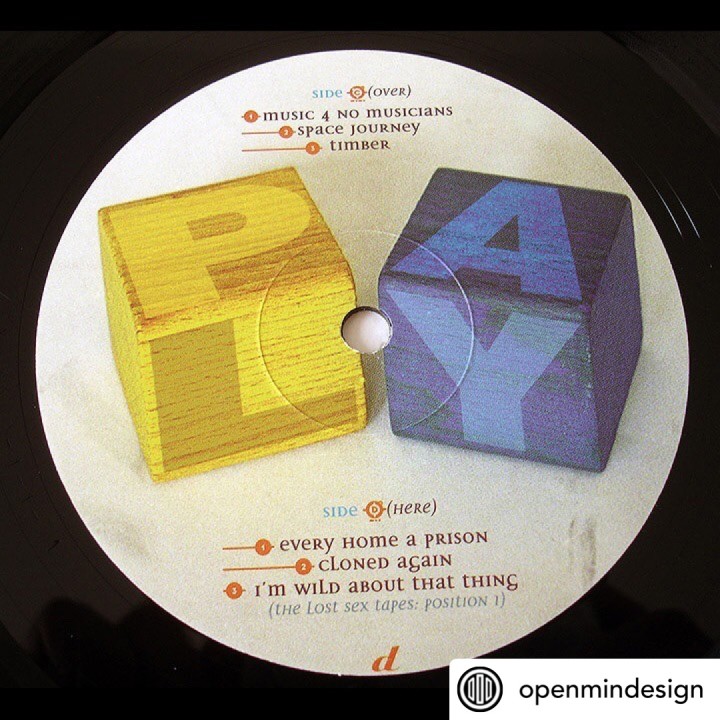 There was so much info to go into this album, it was never going to be a minimal design. Suzi had taken various shots around the Ahead Of Our Time studio which featured around the edges of the inside sleeves and gatefold, then there was a freaky 'chakra' inner sleeve, lyrics, loads of collaborator credits and info. Then there was the CD with bonus enhanced disc of games and digital toys, the cassette, the video and multiple press ads, posters and more, it went on and on, one of the biggest album campaigns of the label's history up until that point and quite rightly.
Then there was the remix album 'Let Us Replay' in early 1999… read and see more at www.instagram.com/openmindesign and give us a follow as there are daily posts