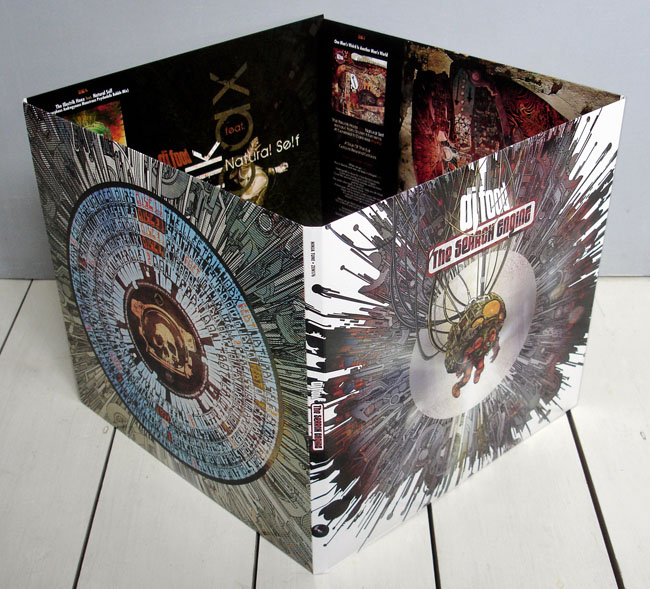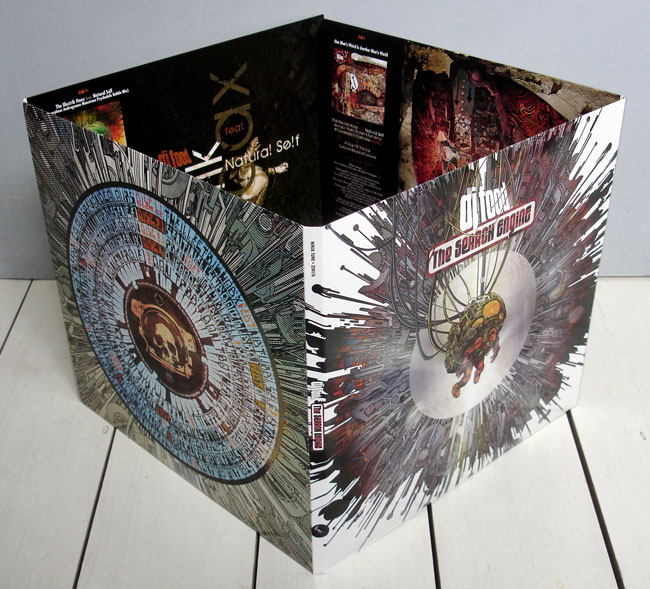 It's Record Store Day again and Ninja Tune release a four disc vinyl repress of the EPs that made up my album, 'The Search Engine'. These are straight represses of the original three EPs (One Man's Weird…, The Shape of Things… and Magpies, Maps & Moons) plus the Amorphous Androgynous remix 12″ from last years' RSD (on black vinyl this time though).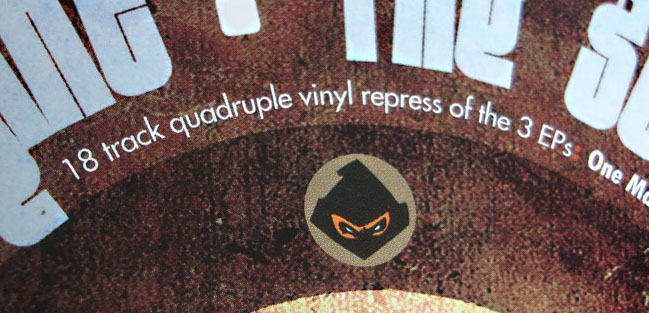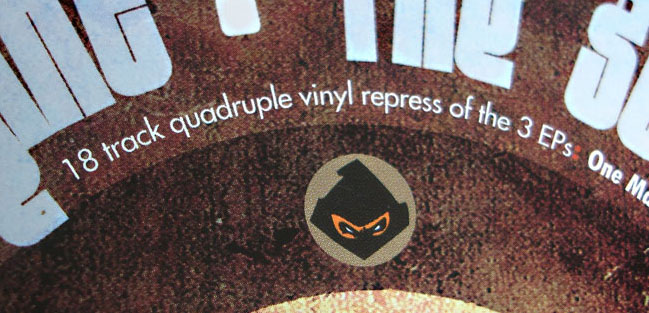 The first three 12″s have been out of print for some time now and contain extra tracks plus some different mixes to the CD album, with some tracks also being full length versions. If your bought these the first time round there's nothing new musically here I'm afraid. The poster covers are replaced by an eight panel foldout sleeve though, with remixed artwork of which you can see more images here.
In the spirit of the title, and to add a little something for RSD, I've had ten unique pieces of artwork inserted randomly into the first 600 copies of the album. Six high quality prints of zoetropes that I made for the exhibitions last year and four unique collages as seen in this post. All are 12″x12″ in size, signed, stamped and protected by a transparent sleeve.
If any readers of this blog find one, please let me know, I will post a photo of you here with your find and it will be nice to see how far they go out into the world. Everyone going to a store has a chance to find one of the inserts, they're completely random and could go out to whoever orders them at stores participating in RSD. Even if you manage to get a regular copy I'd appreciate photos and locations and will post the best ones like last year.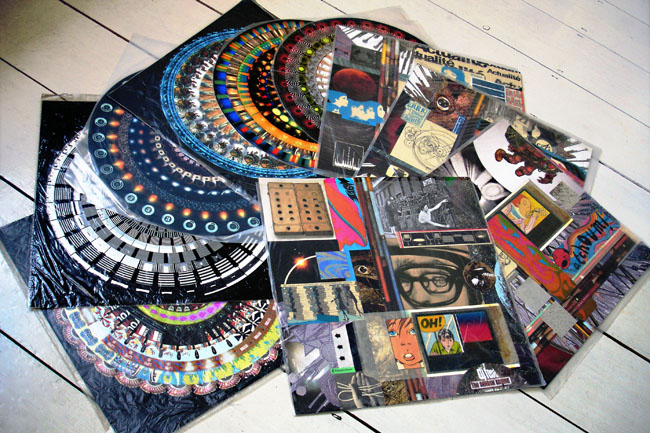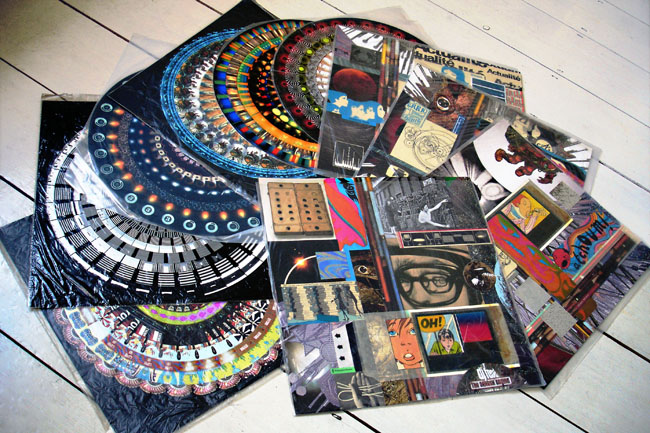 The Ninja Tune online shop will have another 400 or so copies for sale the Monday after RSD so don't worry if you can't get to a store.