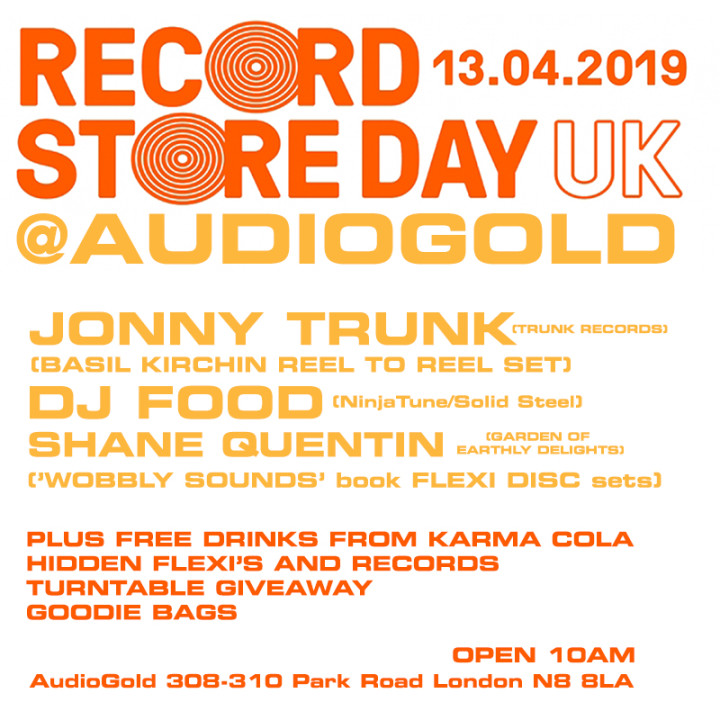 I was going to post about Record Store Day releases last week when the list was announced but wanted to wait for the announcement above as well. For once I'm heading to North London, after spending years down South or in the West End… to Audio Gold, those fine purveyors of vintage audio equipment, hi-fi components and records, old and new. My good friend Robin from Hexstatic has worked there for many years and has been trying to get Jonny Trunk and I up there for nearly as long.
Jonny will be promoting his RSD release on Trunk, the official reissue of Basil Kirchin's 'World's Within Worlds', by playing original reels from Basil's archive via one of the shop's lovely machines no doubt. I'll be joined by fellow flexi finder Shane Quentin who, along with Jonny and I, has contributed to the forthcoming book, 'Wobbly Sounds' which is all about British flexi discs. Shane's collection of the disposable discs is enough to make any collector envious and between us we pulled out some sweet examples of the different uses they had from household product advertising to pop music promotion, event invites to educational aids, and yes, porn.
The book is published by those lovely people at Four Corners Books and forms part of their Irregulars series of Great British oddities, I don't think I'm allowed to show you the cover yet though as it's not online. Hopefully copies will be back from the printers and available at Audio Gold for April 13th. We'll be playing some of our collections in the shop and I'm even going to hide some freebies in the racks for people to find…
Now – to my RSD ones to watch list – if your pockets are deep enough of course:
808 State – Four States of 808 (ZTT) 4×12″ box set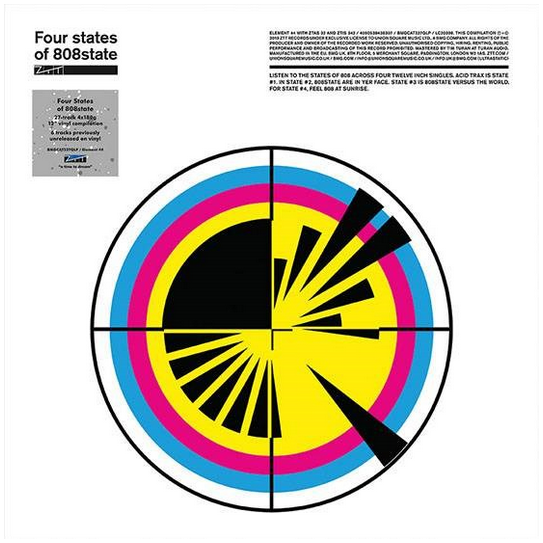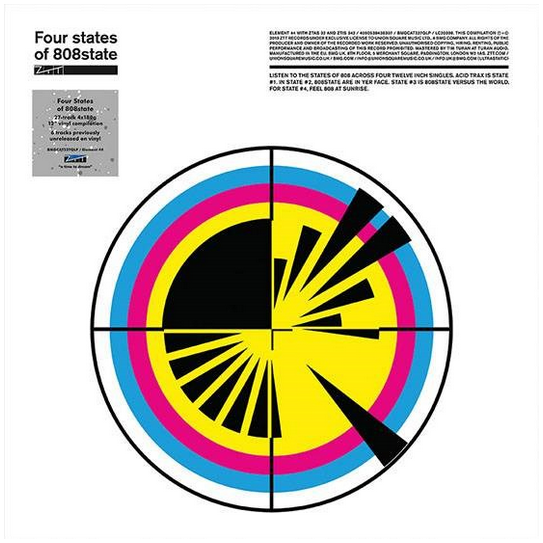 Limited edition 4 x 12″ box set exploring four very different sides of 808 State; Hacienda-inspired acid house classics, Thunderdome-inspired full-frontal aural assaults, renowned collaborations, and downtempo sonic baths. Featuring 27 tracks across four discs, including rare and previously unreleased mixes, hidden tracks, brand new artwork and liner notes. Includes three previously unreleased tracks and three previously unreleased on vinyl. The entire set is remastered from the original master tapes.
Art of Noise – Daft As A Brush! (ZTT) 4×12″ box set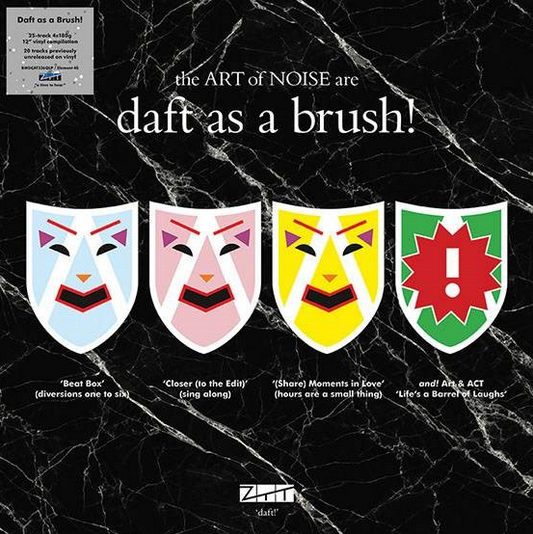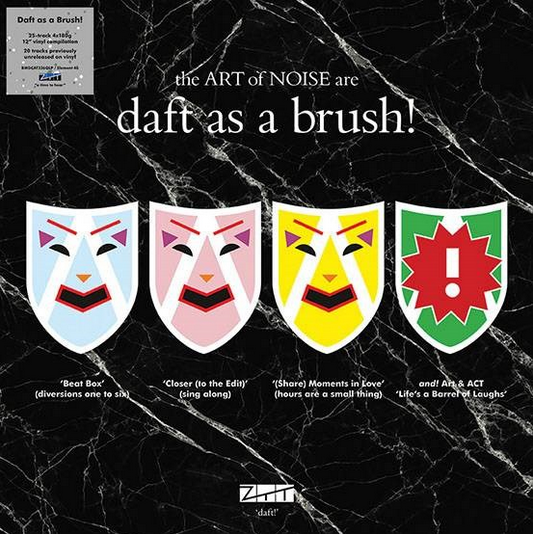 Limited edition 4 x 12″ box set and a vinyl companion piece to the renowned 1986 CD compilation, Daft. Hear a fresh take on three game-changing records – 'Beat Box', 'Close (to the Edit)' and ' Moments in Love' – while a fourth disc finally unleashes Trevor Horn and Paul Morley's mythical post-AoN project, Art and ACT. Featuring 25 tracks across four discs, including hidden tracks, brand new artwork and liner notes. 20 tracks previously unreleased on vinyl with the entire set remastered from the original master tapes.
Basil Kirchin – Worlds Within Worlds (Trunk) LP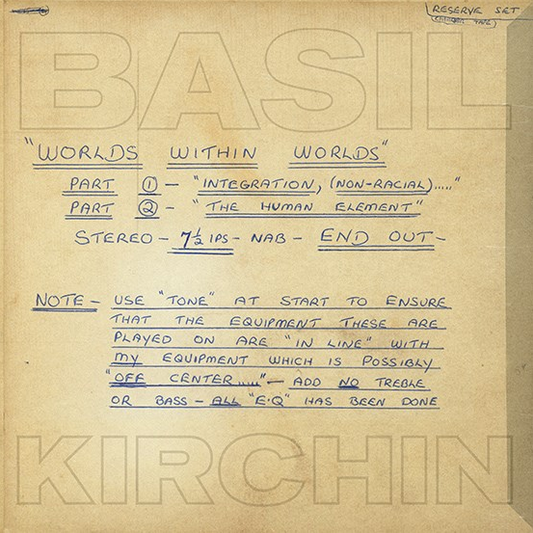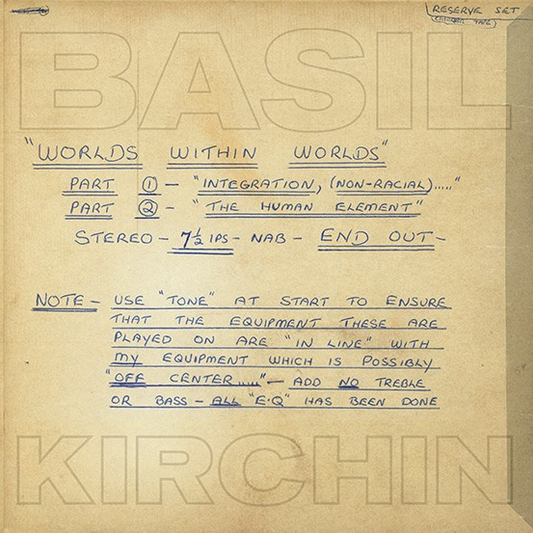 Worlds Within Worlds (Part I and II) is one of the most important improvised jazz-based recordings of all time. Released in 1971 it sold just a handful of copies, but has become a keystone in the development of experimental and ambient sounds – originals now fetch £1000+. This pressing features a new gatefold sleeve (Kirchin hated the original sleeve), with images of Kirchin, his original field recording tapes and notes by WWW fan Thurston Moore. There are just 1500 being pressed with 250 on gold vinyl, which will be mixed randomly in with the 1250 black versions. There will be no way of telling which colour is which as all LPs will be sealed. The LP will not be repressed.
Bob Dorough – Multiplication Rock (Original Soundtrack Recording) (Jackpot) LP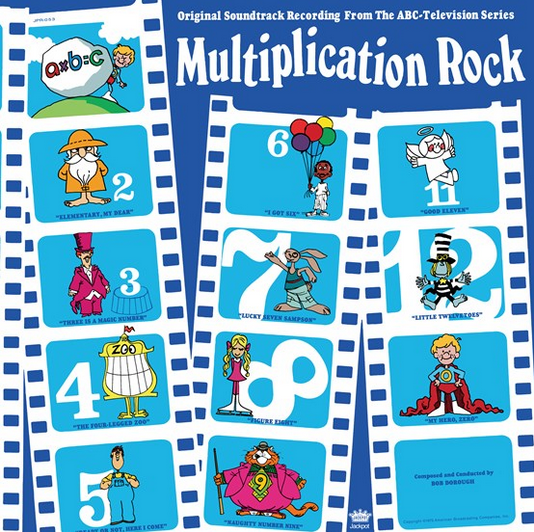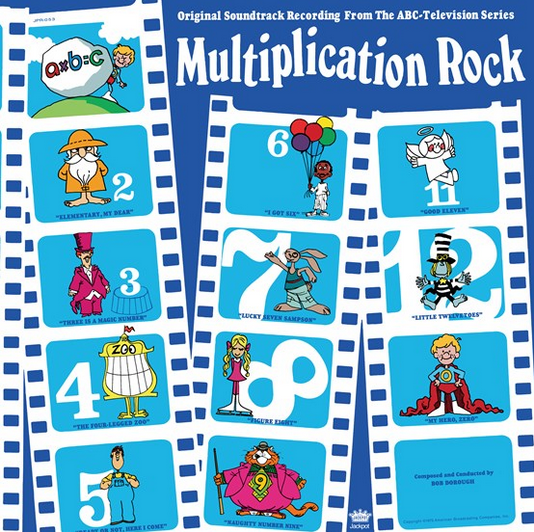 LP Colored Vinyl (Red/Blue Swirl on Multiplication Rock). 1st ever reissue, from the original master tapes. 1500 total worldwide. Original ABC 1973 TV soundtrack, part of the Schoolhouse Rock! Series. Jazz Bop Vocalist Bob Dorough (1923-2018) composed "Multiplication Rock" as a way for children to remember multiplicaton tables. Colored Vinyl LP from The Original Master Tapes with original Tape Box artwork. includes 'Three Is A Magic Number', as sampled by De La Soul.
Deadly Avenger – Your God Is Too Small (Burning Witches) LP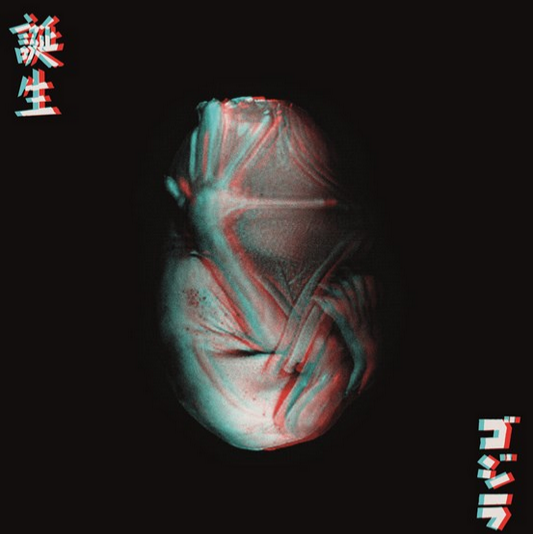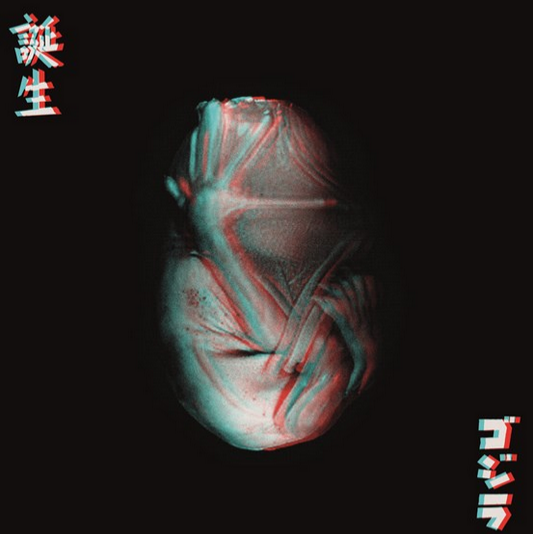 More sonic electro infused speaker decimation from Deadly Avenger in a brand new follow up to 2018′ s 'I Am Godzilla You Are Japan'. 'Your God Is Too Small' picks up the DA Godzilla story from the very begining in a prequel to IAGYAJ. Includes 3D artwork and glasses, Insert, and download card. UK Exclusive variant. Artwork by Luke Insect.
Desmond Briscoe, The BBC Radiophonic Workshop – The Stone Tape (Silva Screen Records) 10″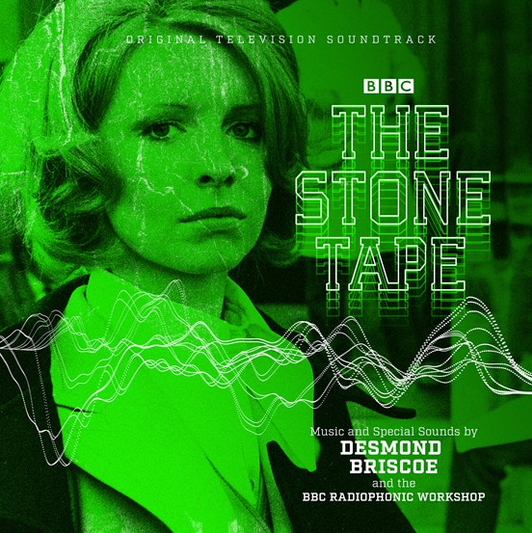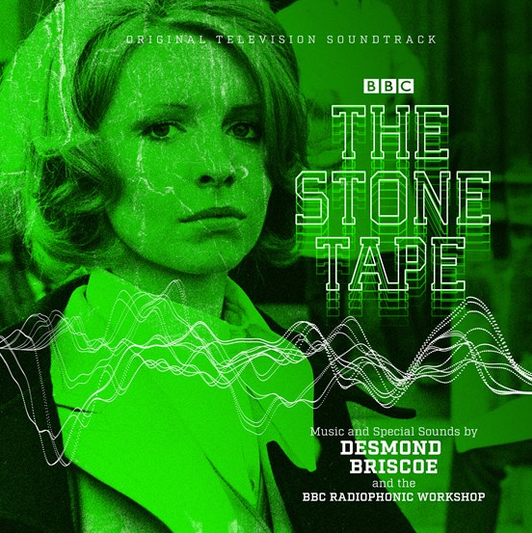 10″ EP on Green Vinyl Long awaited BBC 1972 soundtrack, previously unreleased. Numbered Edition.
DJ Pierre presents / Various Artists – ACID 88 volume 3 (Afro Acid) 2xLP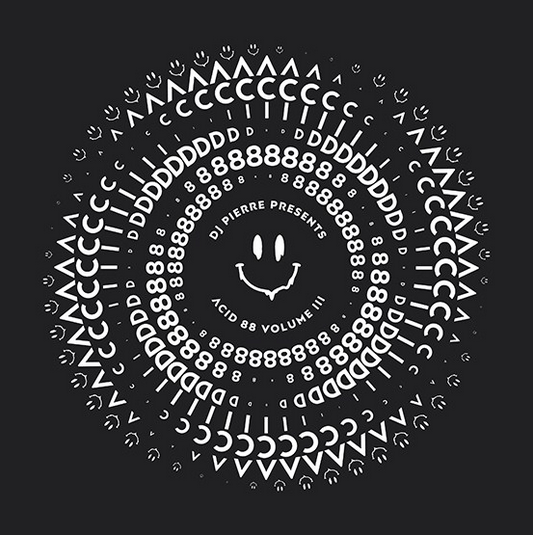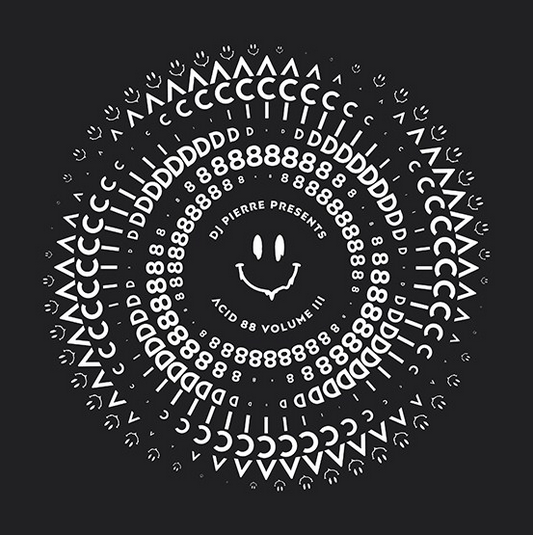 A double LP of 1 Black + 1 White vinyl of 12 killer acid trax selected by legendary pioneer DJ Pierre featuring Mark Archer, A Guy Called Gerald, K Alexi, Lauren Flax, Type 303, Hiroko Yamamura & many more.
Future Sound of London, The – Yage 2019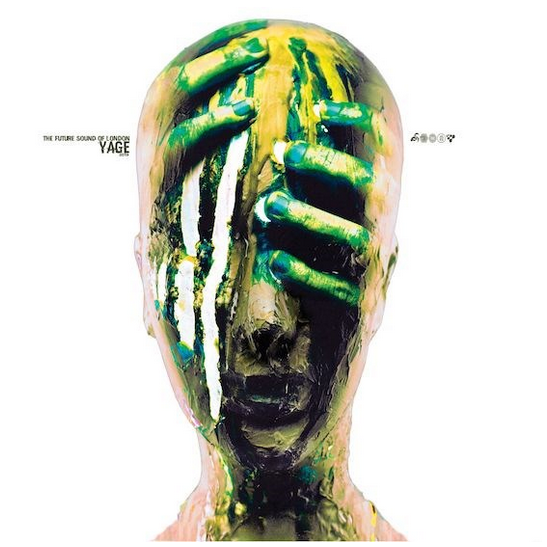 In 1996 iconic group The Future Sound of London released the UK Top 40 chart album 'Dead Cities', from which came a track 'Yage'. Such has been the interest in this masterpiece of electronica over the years that the guys have been back into the studio to revisit it. Here, on this limited edition, individually numbered LP press exclusively for 2019′ s Record Store Day comes the results. 'Yage 2019' takes the core of the original and rebuilds it. All together there are eleven tracks reconstructions and interpretations, woven together (as FSOL do) into a 42 minute dreamscape journey across the 2 sides of vinyl. Only 1000 copies of this release will be pressed on vinyl.
Herbie Hancock – Dedication (Get On Down) LP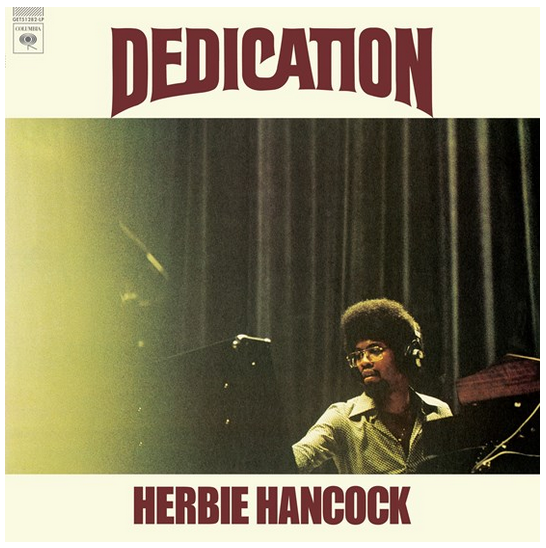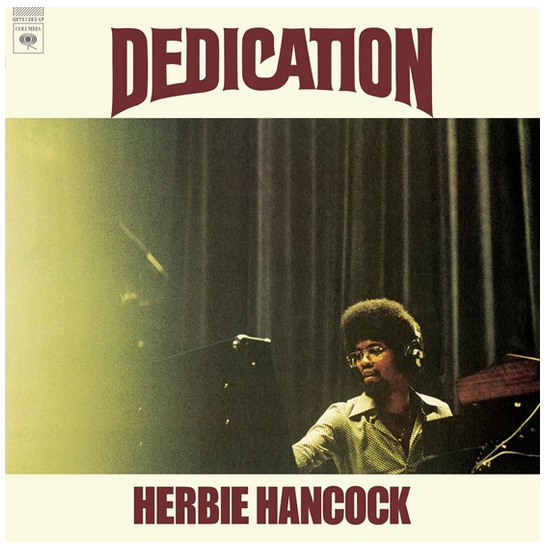 Vinyl has never been officially issued outside of Japan. 3000 made worldwide. 'Dedication' is a unique Herbie Hancock outing in more ways than one. This is a solo Hancock release, all sounds heard on this recording are Hancock at the keyboards, be it an acoustic piano, a Fender Rhodes or a synth. The project was recorded live in Tokyo in July of 1974 and never saw release outside of Japan until well into the 21st century. For Record Store Day 2019 Get On Down presents the first ever US vinyl release of this important piece of Hancock' s artistic legacy.
Worth it for 'Nobu' alone, no poster though!?
Propaganda – The Eight Testaments of Propaganda (ZTT) 4×12″ box set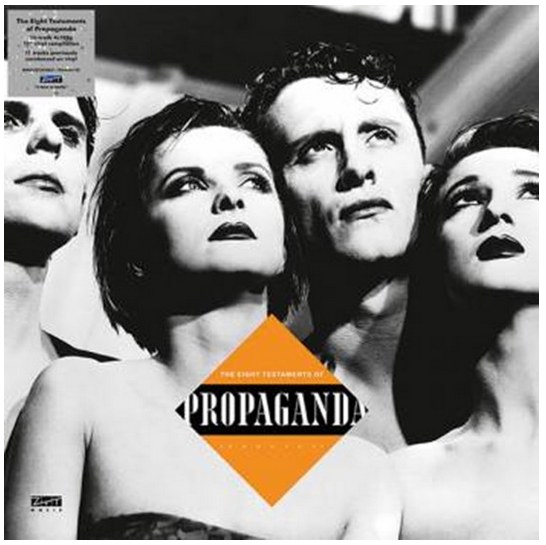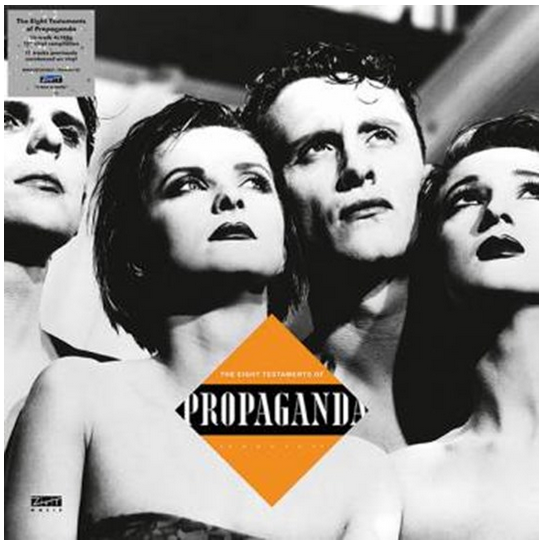 This limited edition 4 x 12″ box set dives deep into the hits and mythology of Propaganda' s highly influential ZTT years. Take a fresh look at their two biggest singles – 'Duel' and 'Dr. Mabuse' – and their two most beloved live/album tracks, 'Dream Within A Dream' and 'Frozen Faces' . Featuring 24 tracks across four discs, including rare and previously unreleased mixes, brand new artwork and liner notes. Includes two tracks previously unreleased, and 13 tracks previously unreleased on vinyl. The entire set is remastered from the original master tapes.
Wendy Carlos /Rachel Elkind – Kubrick (Silva Screen) 7″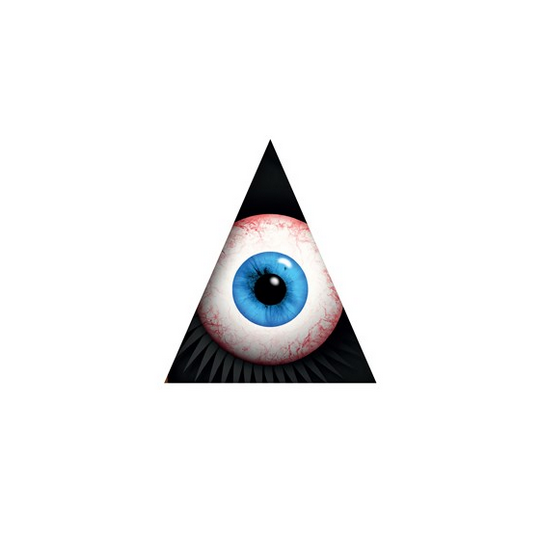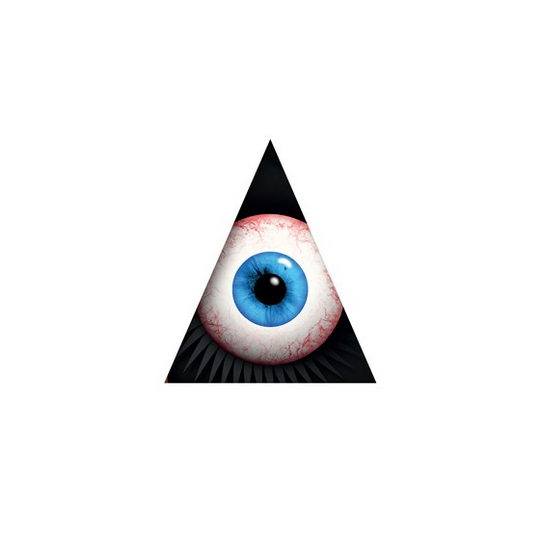 7″ Die Cut Sleeve/ Printed Inner Sleeve Transparent Orange Vinyl Double A Side: The Shining/ A Clockwork Orange For both these iconic films, Stanley Kubrick chose to work with the extraordinary Wendy Carlos, who wrote (or realised, as both are based on classical pieces) the main themes to both movies. The 7″ AA Side, March from A Clockwork Orange (1971), is an arrangement of Beethoven' s rousing Symphony No. 9 in D Minor (fourth movement) and is the first recorded song using a vocoder. Almost ten years later, Carlos was to work with Kubrick again on The Shining (1980). The Shining – Main Theme on the 7″ A side takes as its starting point the Dies Irae from Hector Berlioz' s Requiem (Op5), appropriately taken to new levels of darkness by Carlos and Rachel Elkind' s electronic treatment.