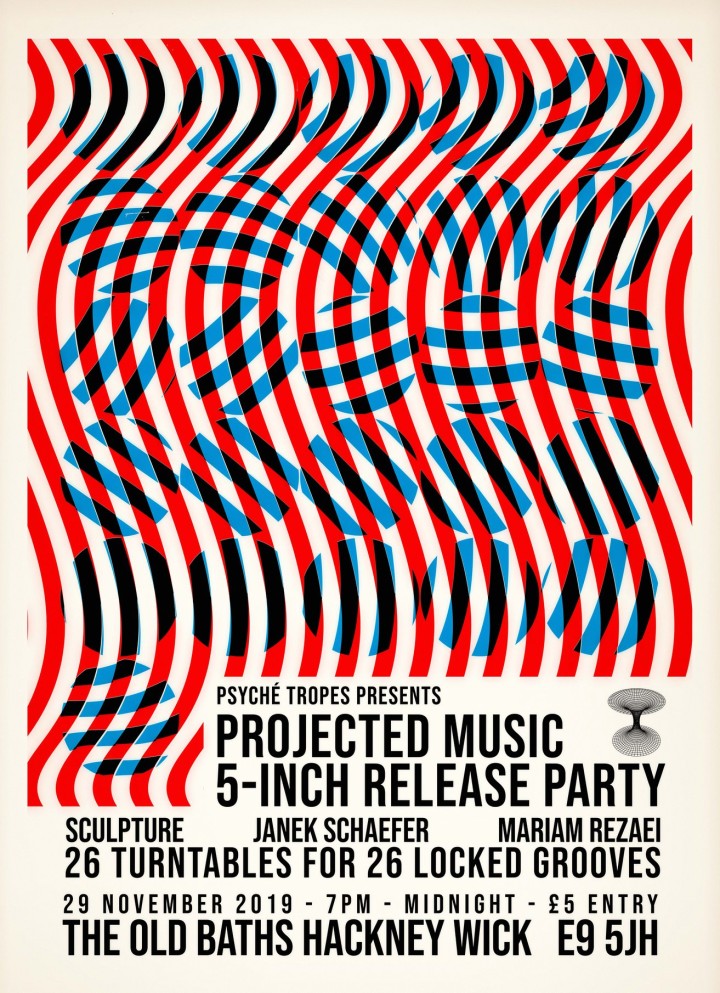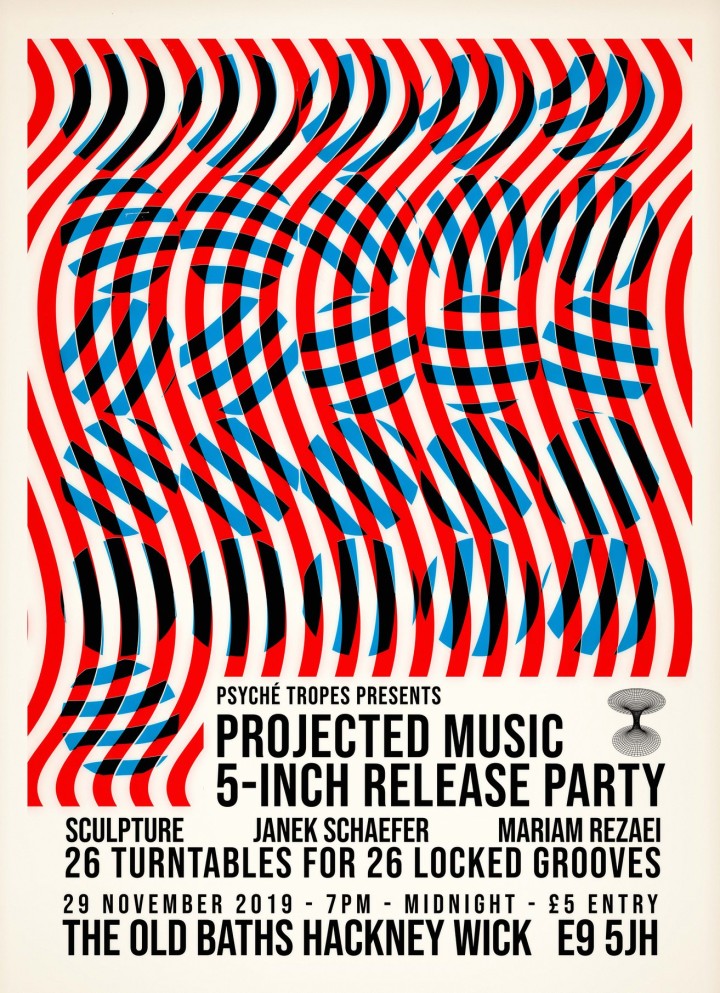 A huge night coming up on November the 29th in East London, Psyché Tropes celebrate the release of the 5″ picture disc of locked grooves Sculpture have done with them by putting on a gig of avant garde turntablism. Janek Schaefer, Mariam Rezaei and Sculpture themselves will be headlining and interspersed will be a 26 turntable ensemble made up of: A'Bear, Arran Bolders, Ben Rodgers, Billy Pleasant, Bjorn Hatleskog, Blanca Regina, Chloe Frieda, Chris Thomas Allen (The Light Surgeons), Dan Hayhurst (Sculpture), Daniel WJ MacKenzie, DJ Food, Graham Dunning, Hems, Horton Jupiter, Janek Schaefer, Lia Mice, Mariam Rezaei, Merkaba Macabre, Odd Lust, Pierre Bouvier Patron, Rado Bogasch, Reuben Sutherland (Sculpture),  Robin The Fog (Howlround), Spatial, Tida Bradshaw, Tom Richards.
I doubt the same people will ever be in the same place on 26 turntables ever again – should be a riot!
The record is great and available here and tickets for the event are available here for the absolute steal of £5.