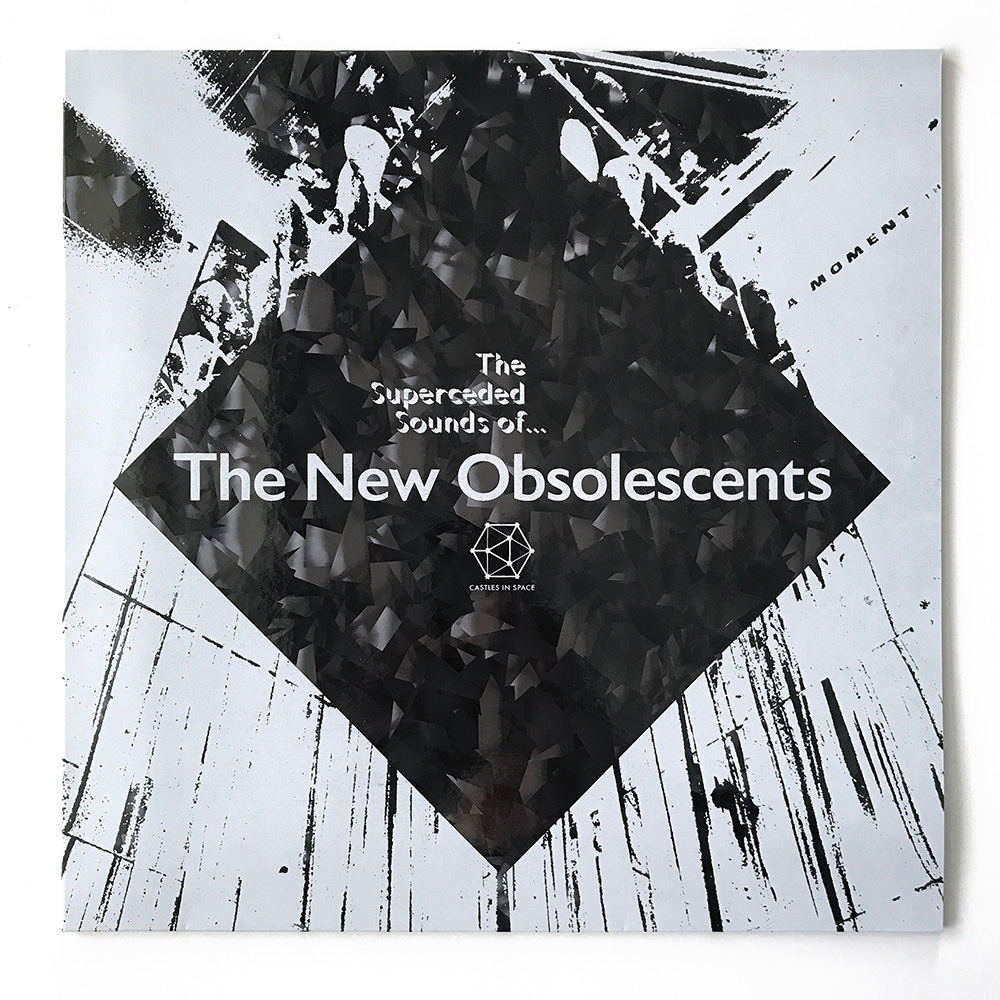 The repress of The New Obsolescents' LP on Castles In Space is finally ready and the pre-order goes live on Friday 22nd October at 8am UK time on the Castles In Space Bandcamp. Some will also be available in selected record shops and a few left over for the Levitation festival in Whitby on Nov 5th/6th.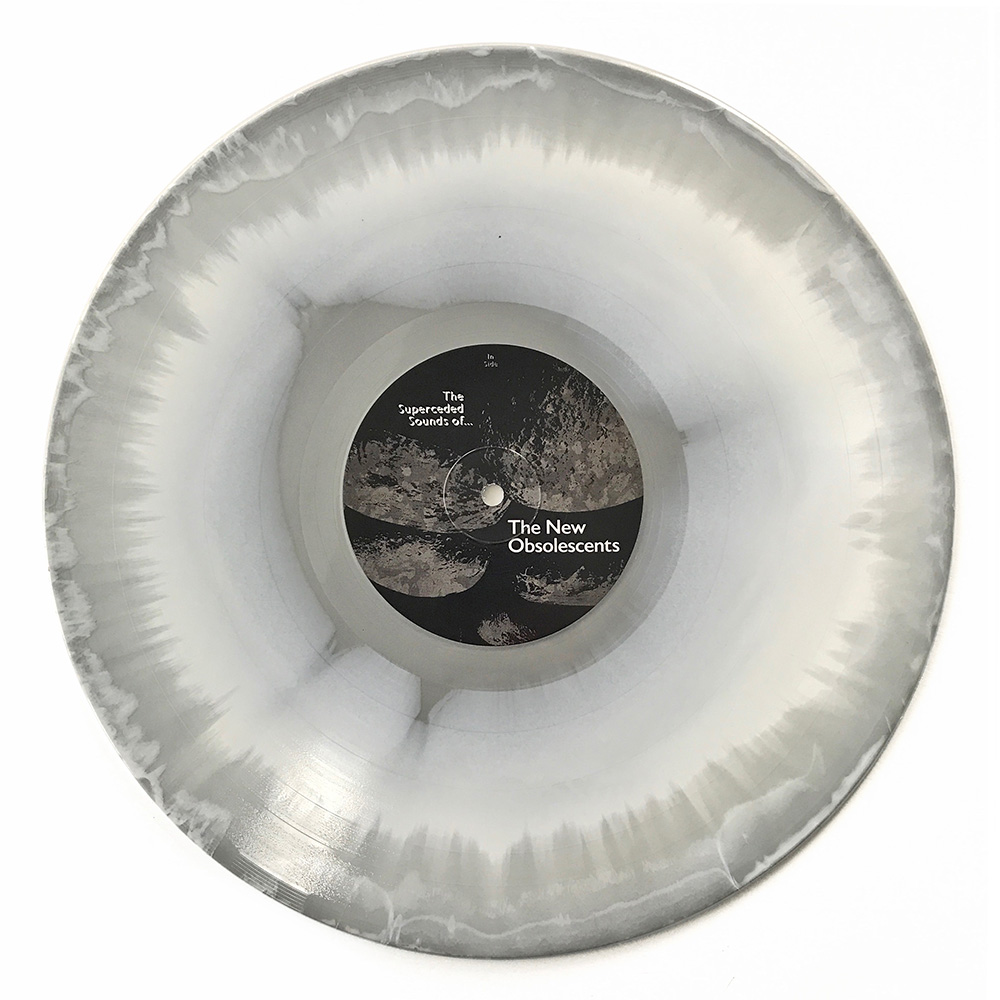 The album is presented in a revised second edition sleeve. After the first run of LPs with the Heliophore foil covers (see below) sold out in 25 minutes I started looking for other options for a repress that would equal the first as the stocks of foil were now depleted.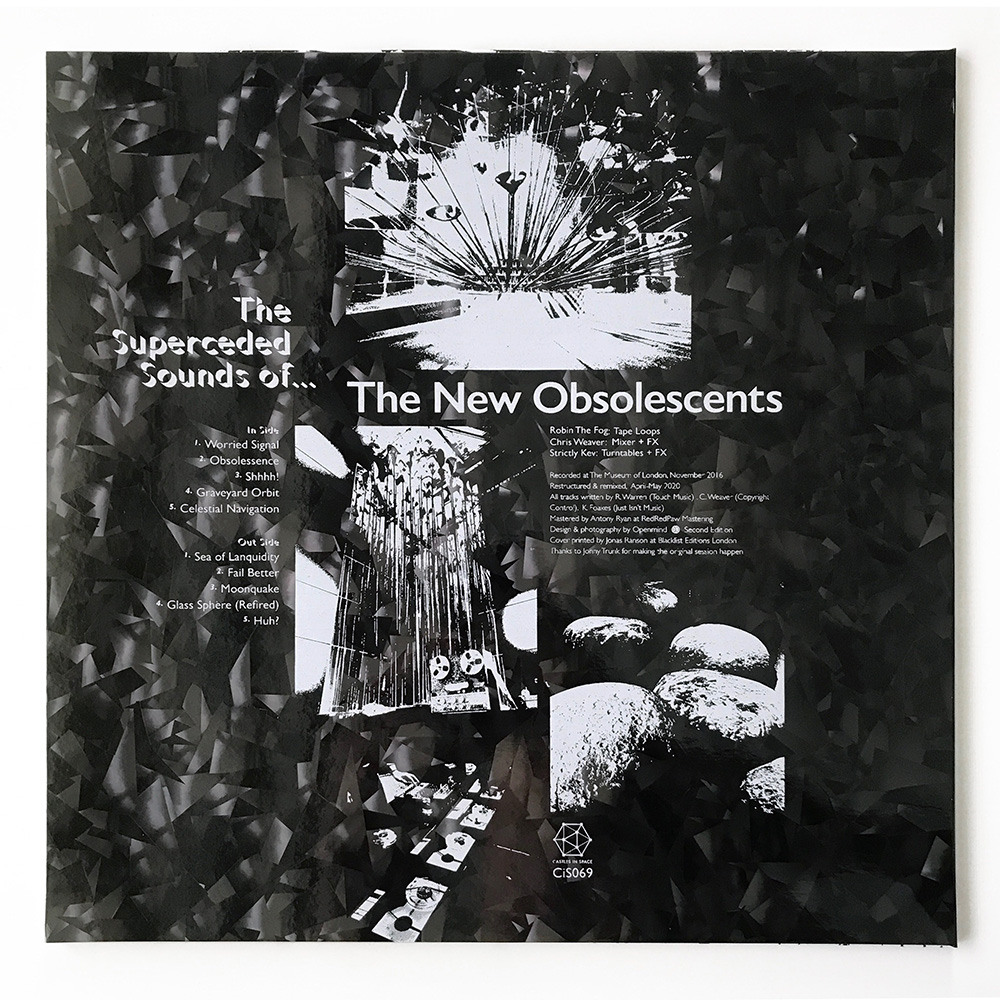 I chanced upon a prism effect card which gives the illusion of depth and was a new addition to a card-maker's stock. Inverting the original design and printing white onto black, I gave them to Jonas Ranson at paperHAUS who (again) expertly screen printed the covers – front and back this time – before they went off for assembly.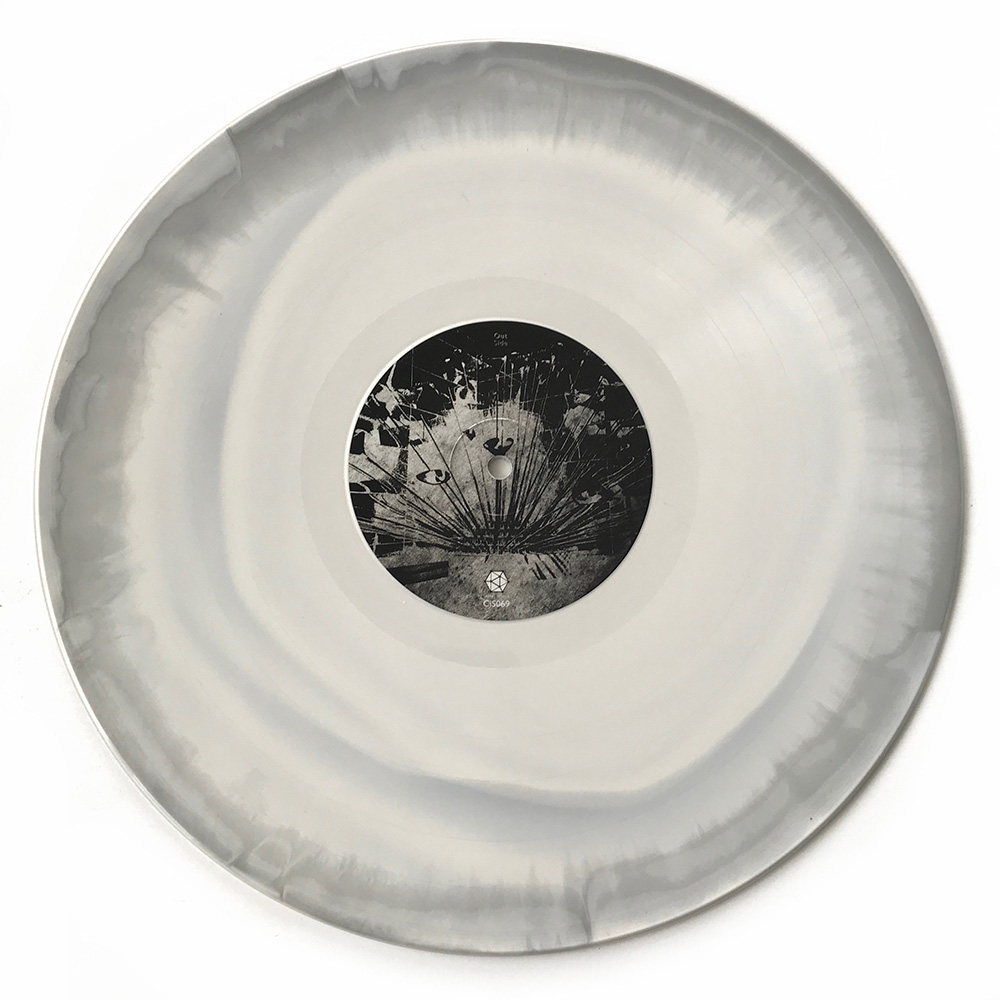 As with the cover, we decided on a silver and white hybrid moon surface effect for the vinyl, hopefully making the repress just as covetable as the first.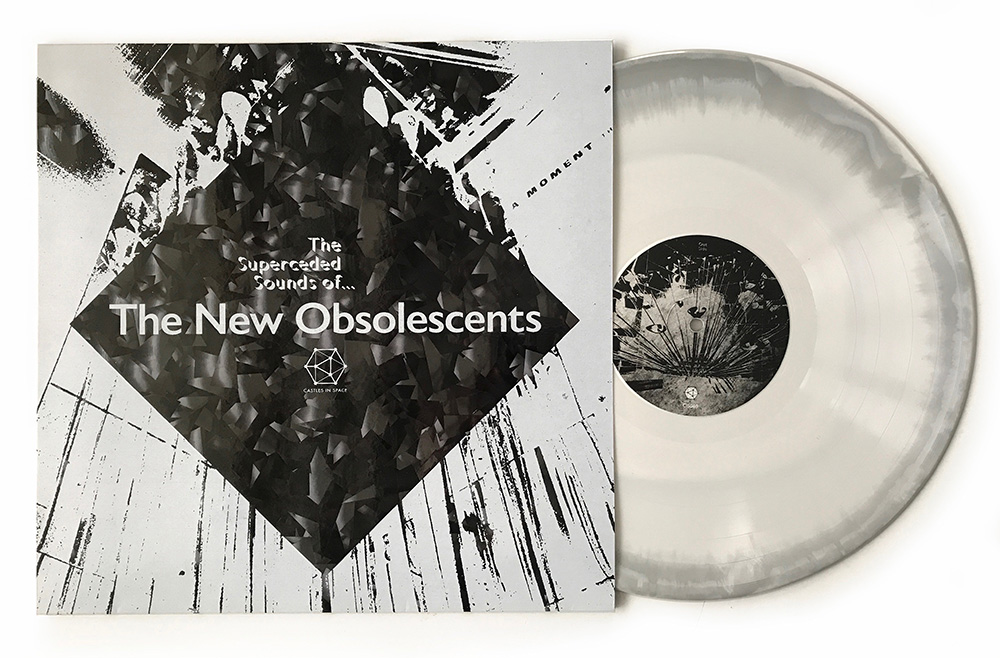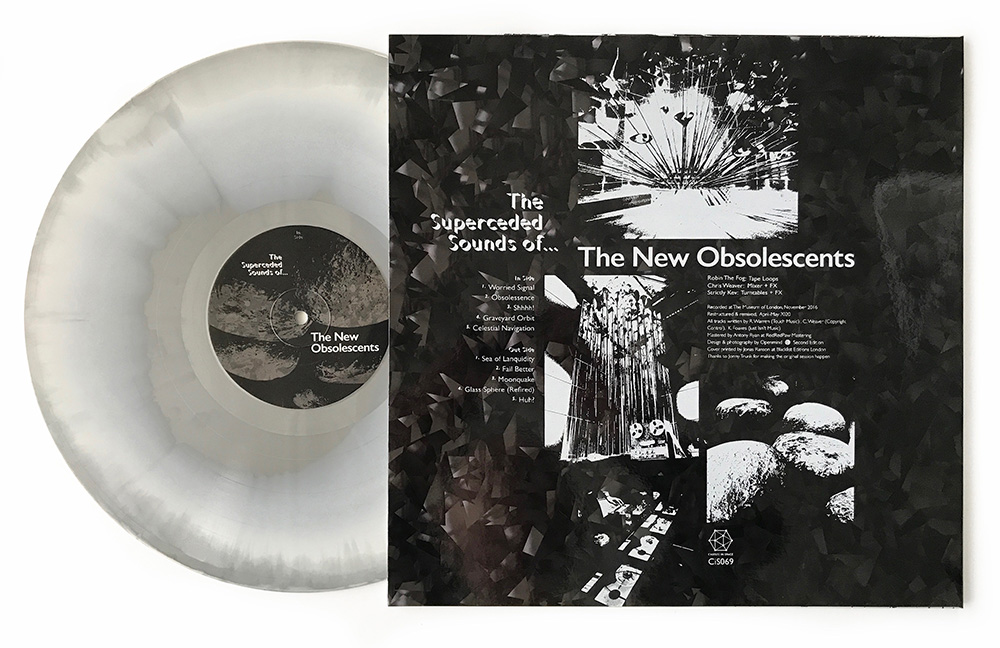 The prism card is very difficult to photograph as it gives a 3D effect and catches whatever light is nearby, colouring the card. Here's a quick clip of it to illustrate, the white print appears to float on it.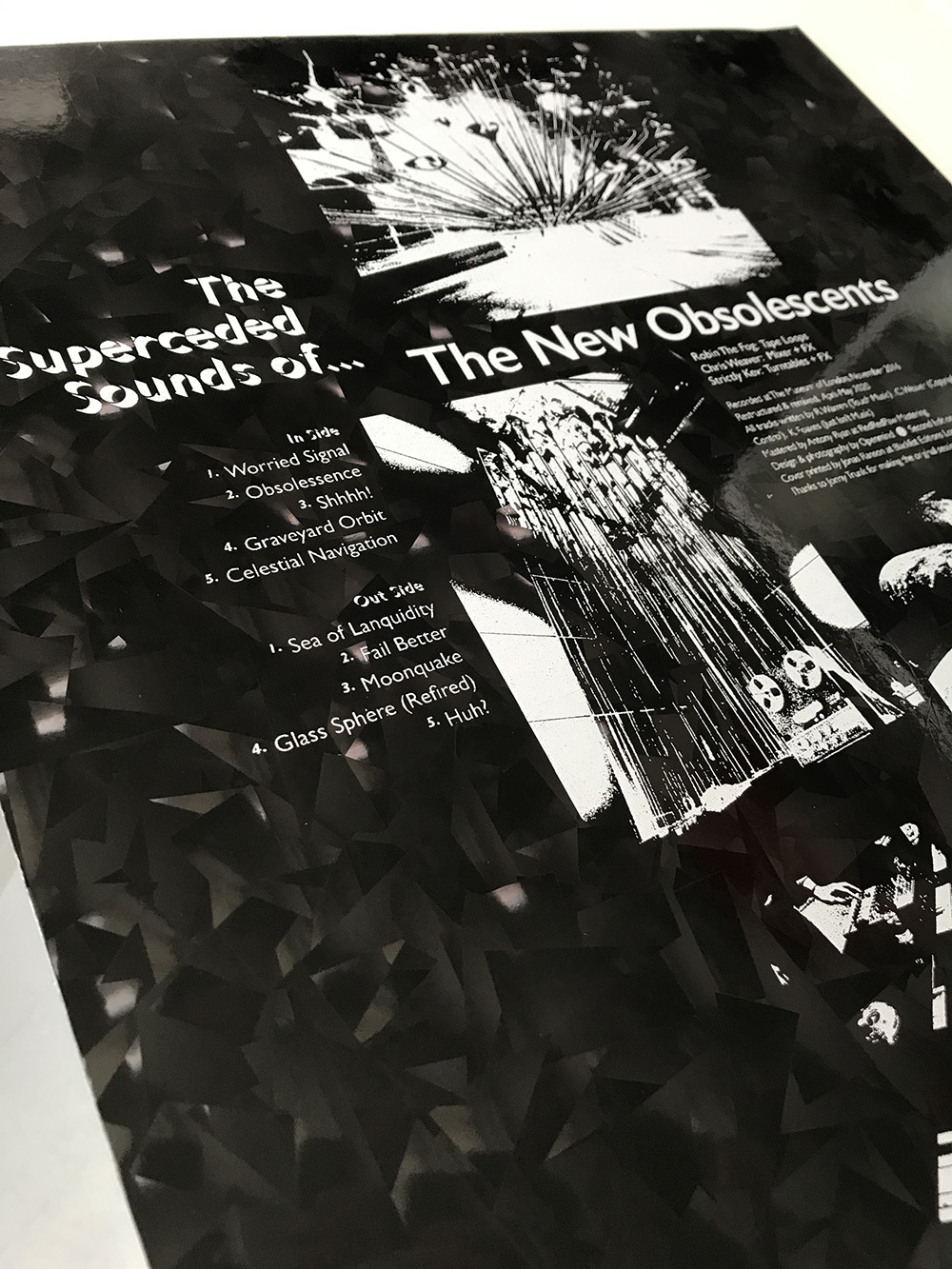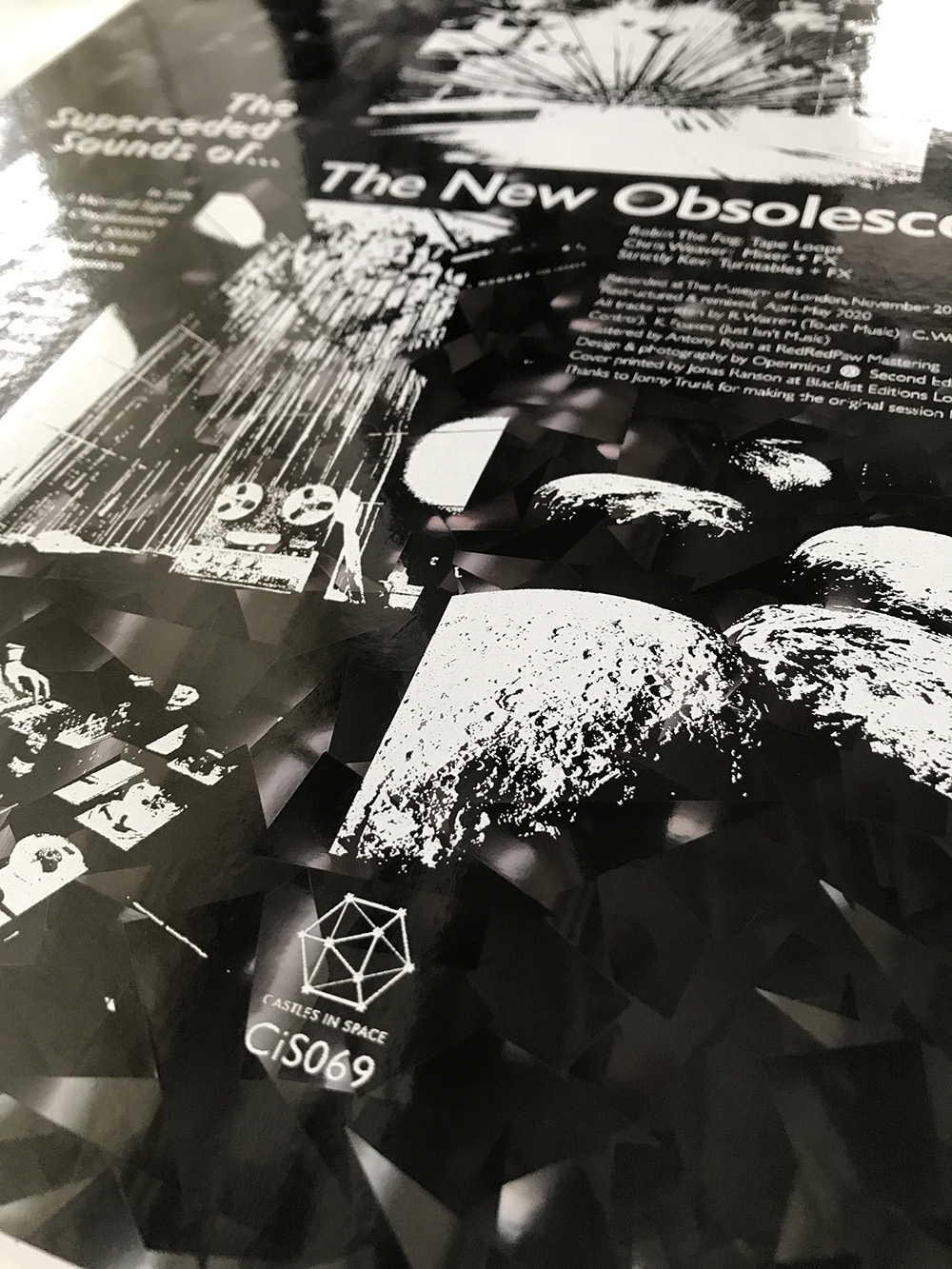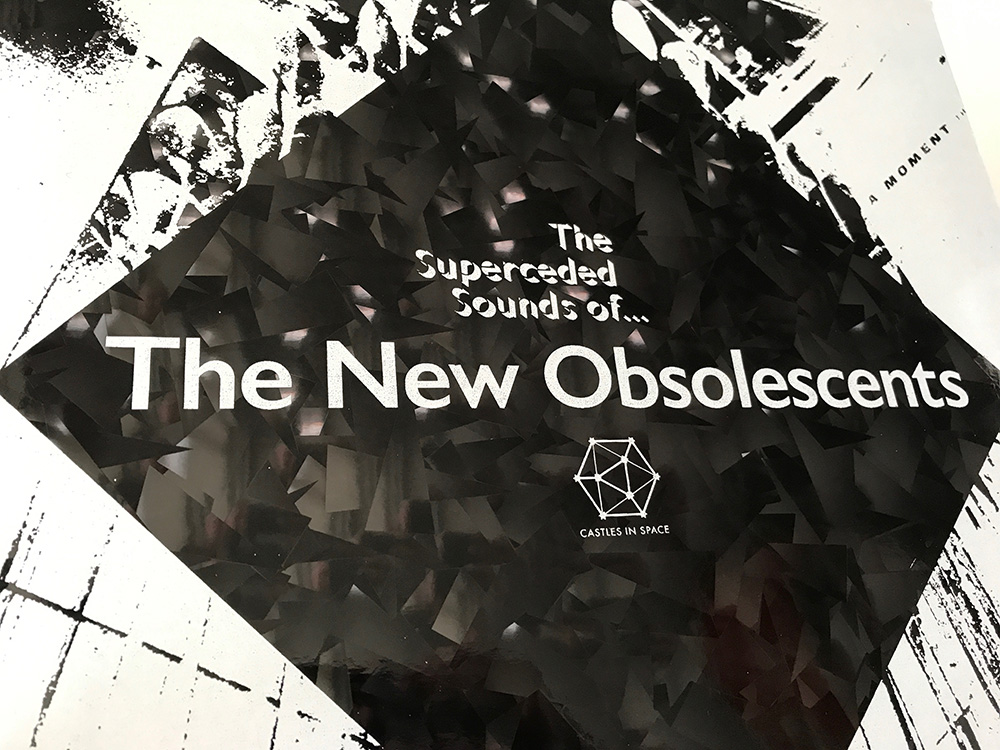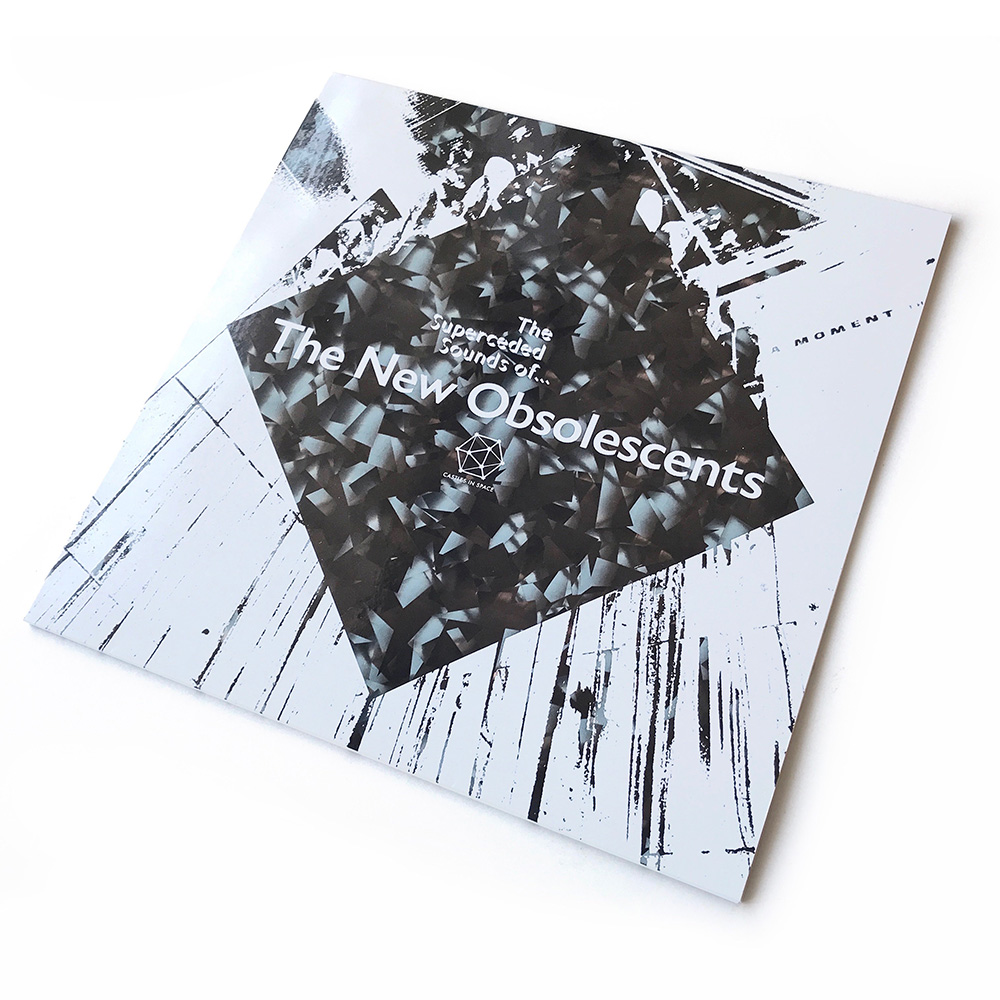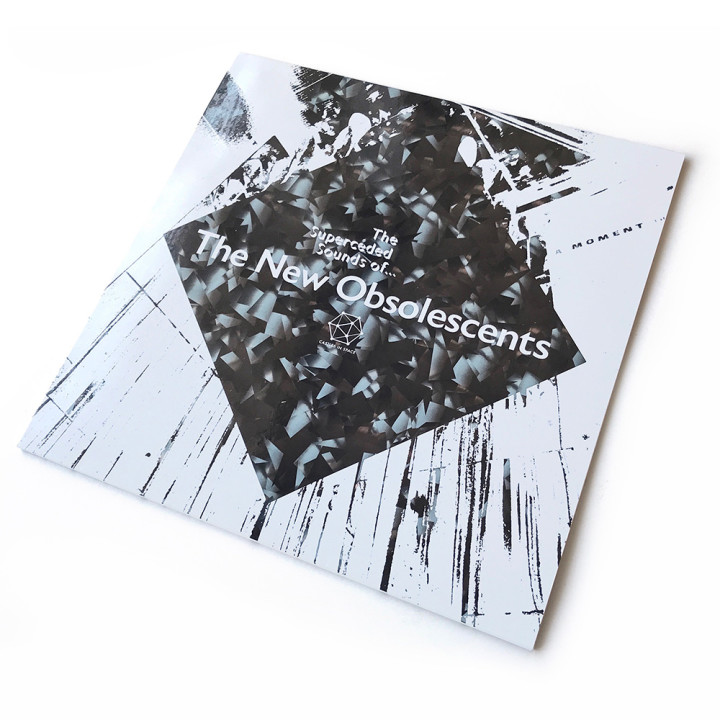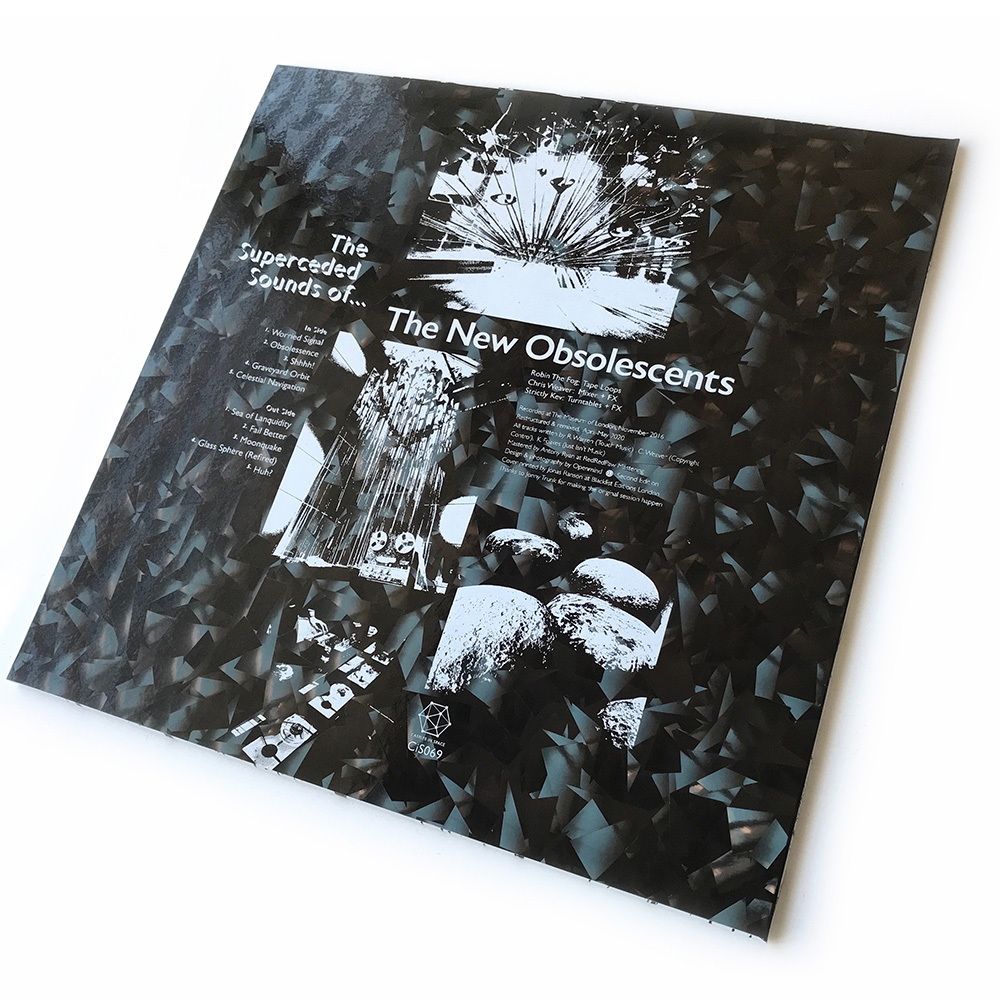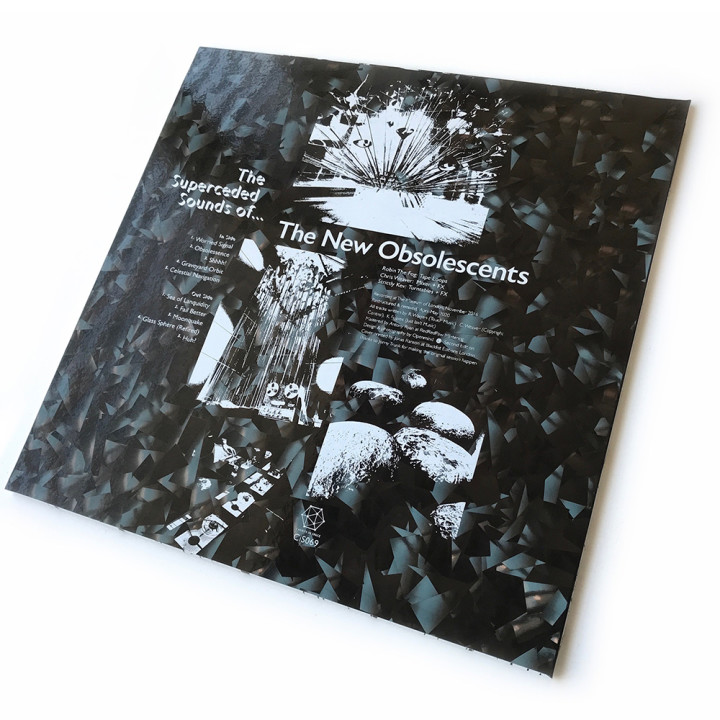 Here are the original and the repress sleeves side by side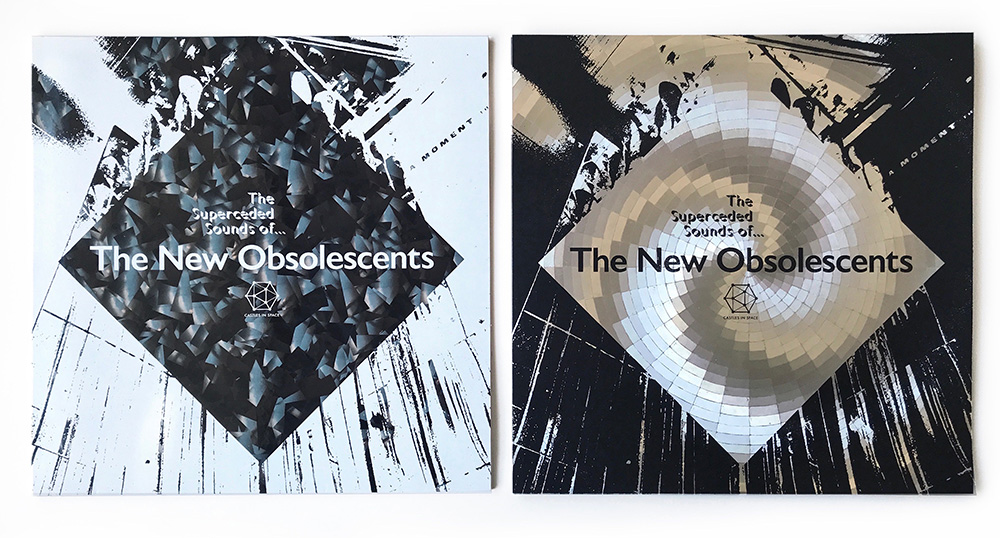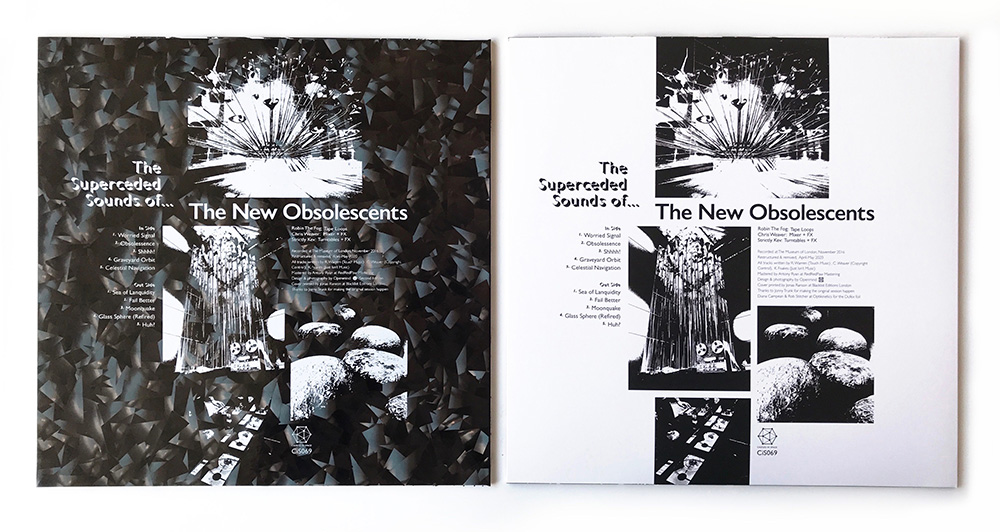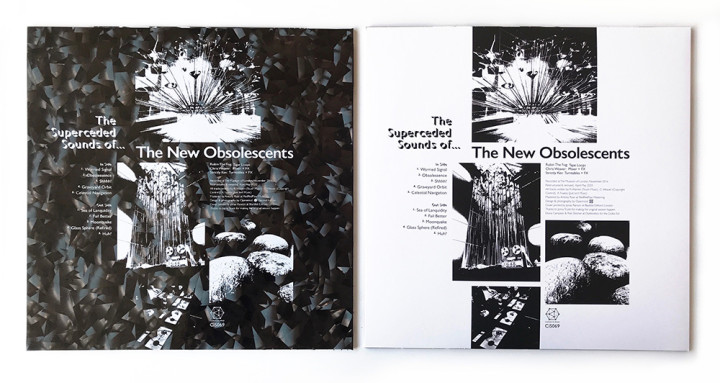 Also available will be these enamel badges with screen printed backing cards by Kvist using offcuts from the original foil sleeves.