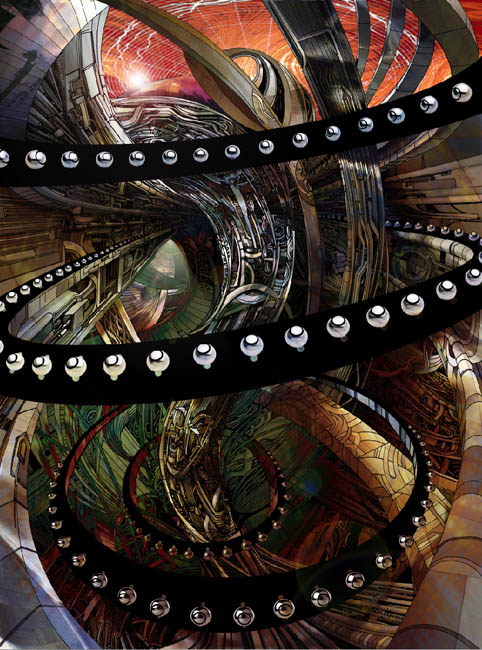 This will be the next DJ Food EP in the trilogy, released Dec 7th as a 12″ with poster cover and download with 3 bonus remixes.
Side A
1. Sentinel (Shadow Guard) – DJ Food & DK, mixed by King Cannibal
2. extract from Stolen Moments too – variations on a theme
3. Brother John – featuring the voice of John Rydgren,  a tribute of sorts
Side B
1. GIANT (instrumental) This is a cover of the The The classic, there will be a vocal version on the album next year by Matt Johnson himself
2. Sentinel (Lunar Defence) – a reprise / reversion of the main track
8 track Download + pdf booklet
All Covered In Darkness (Mr P remix suite) 3 remixes by PC totalling 13 minutes.
Artwork is again by Henry Flint on the inks and me on the colours, here's the main cover / poster image.