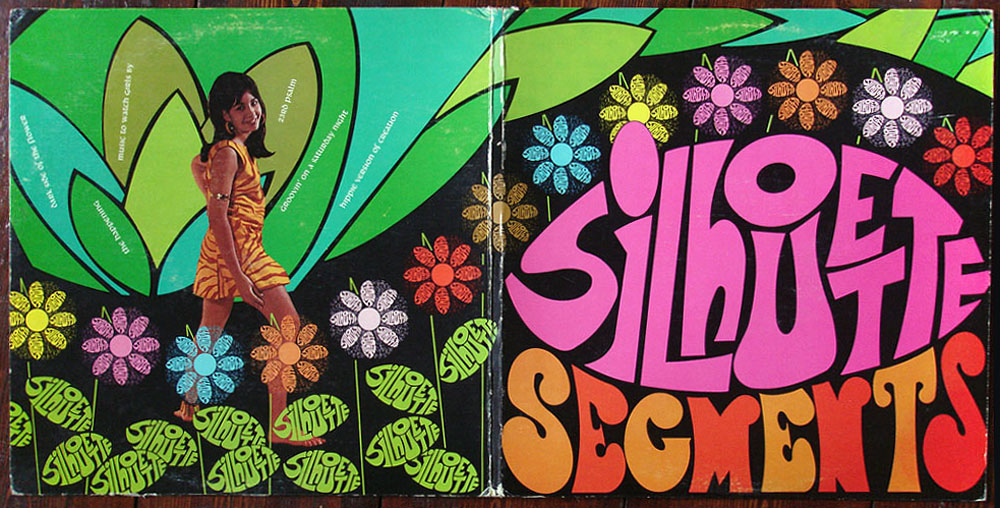 On my new EP, The Shape Of Things That Hum, there's a track called 'Brother John', a tribute of sorts to a remarkable man with a remarkable voice. He appears in the form of samples taken from records, air check recordings and station idents for his LOVE radio show. Most will never have heard of him but I've been collecting his recordings for many years now and thought this would be the ideal time to write up a proper introduction for those wanting to know about the man behind the voice.
I'm not sure how I first found the work of John Rydgren, it may have been via Otis Fodder and his 365 days project or maybe the single vinyl bootleg of his 'Silhouette Segments' album that began circulating around 2003. I can't remember what drew me to it, it may have been the psychedelic cover (I'm a big advocate of judging a record by it's cover).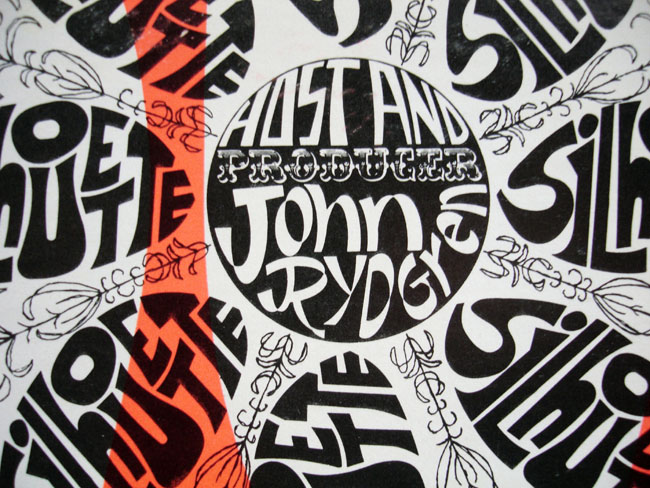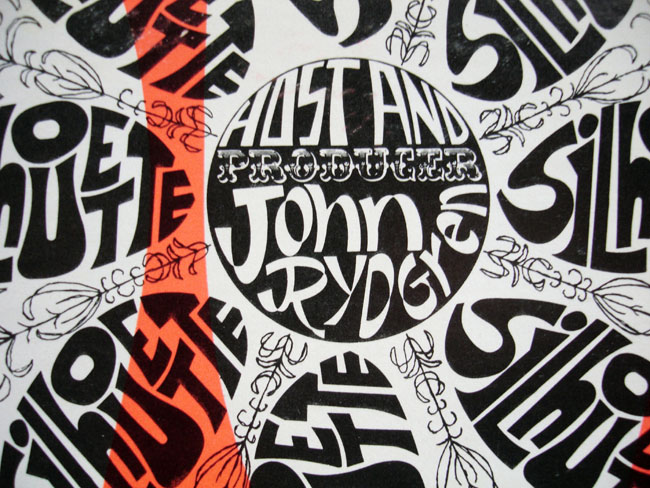 Anyway, as soon as I heard that baritone voice, the hip but sometimes dark delivery and the selection of music he chose to recite over, I was hooked. Many compare Rydgren to Ken Nordine and they certainly do have a lot in common. The crucial difference is that Rydgren was a man with a message and that message was spreading the word of the Lord. "Oh, he was a preacher", I hear you cry, well yes – he was a Pastor and the American Lutheran Church's Director of Radio/TV and Film – but not in the clichéd fire and brimstone sense that we picture when one thinks of such things.
Rydgren – who also went by the moniker Brother John – was much subtler than that and chose to integrate God's word into his radio shows, intertwined with subjects that the youth of the day could relate to. Sex, drugs, rock music, fashion, cars, it all went in with a Lord's eye view on each and every one. The creation of the world was turned into a psychedelic trip with allusions to heavy rock and growing weed, a girl with thigh length boots he was checking out suddenly gets him thinking about who had made the girl – "quite a design".
As well as weekly radio shows Rydgren was broadcast to Vietnam for the troops, intermingling his playlists of rock and pop of the day (Stones, Beatles, Byrds) with short segments he'd written and narrated. Over easy listening backing tracks he planted seeds for the listener to think about the relevance of god within their everyday lives. It was never heavy-handed or overblown and certainly never preachy. His messages were usually slipped in after setting a scene a teenager could relate to, bringing the church into the present day as opposed to the stuffy idea of it being something your parents foisted upon you. One of his often used motifs was, 'they say…" before going off to quote an example of a commonly held belief before turning it on it's head.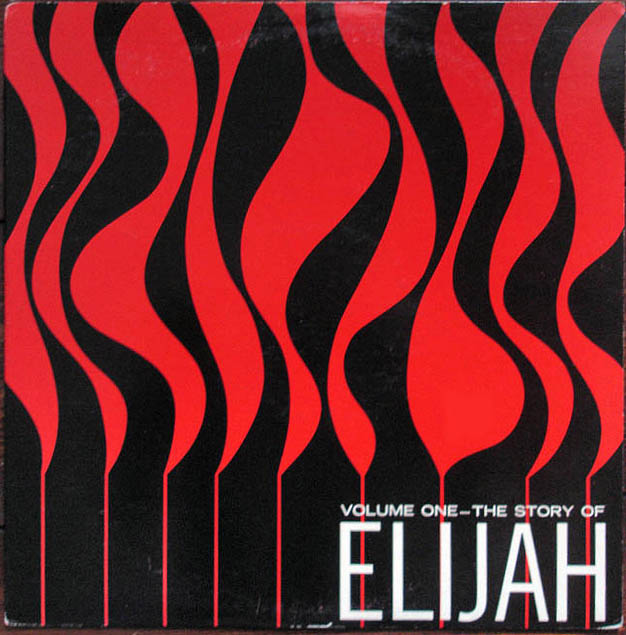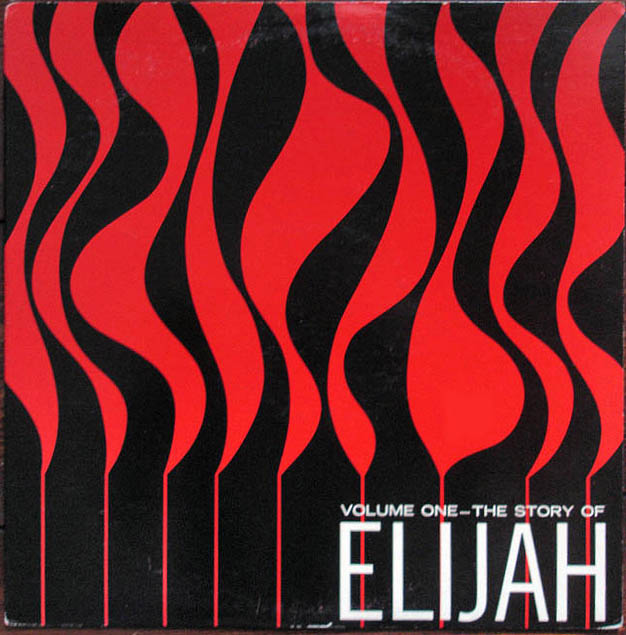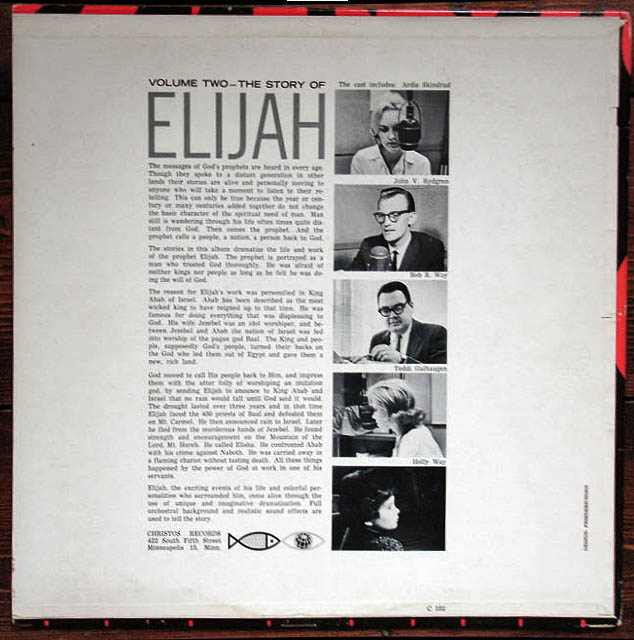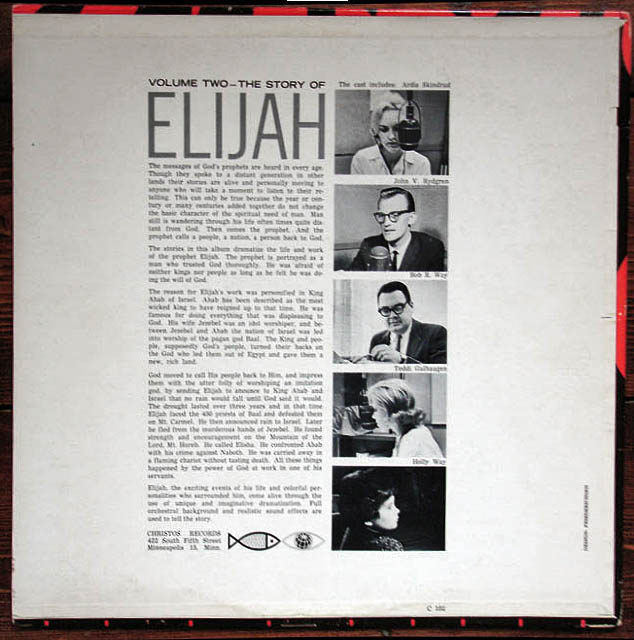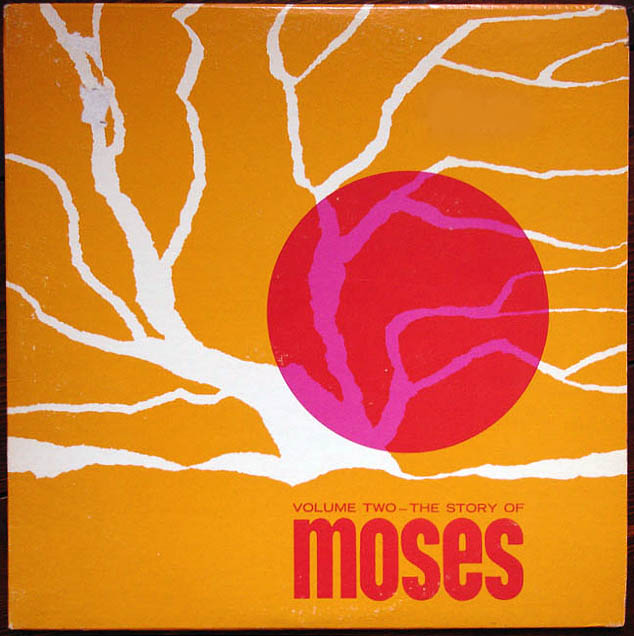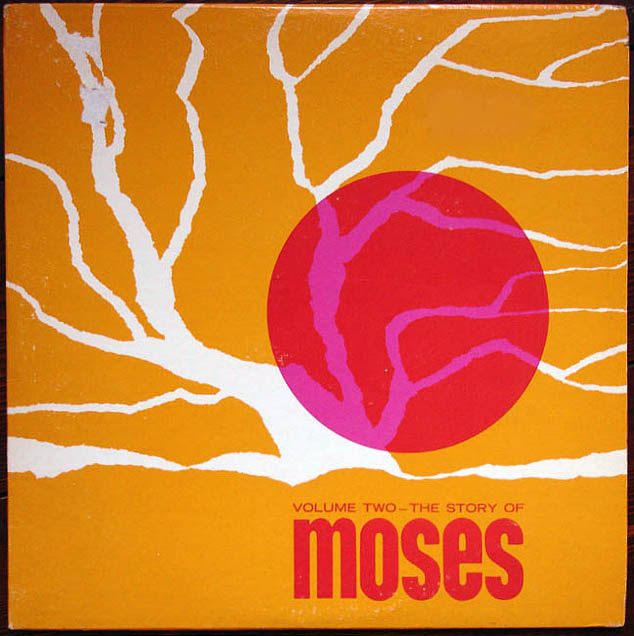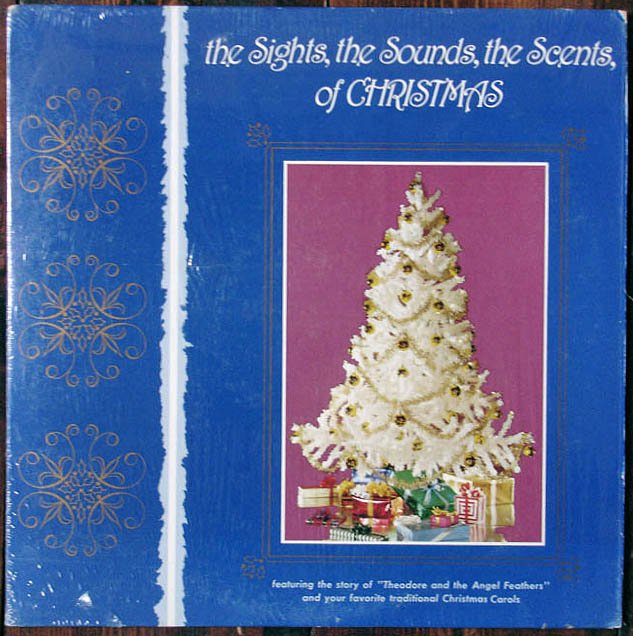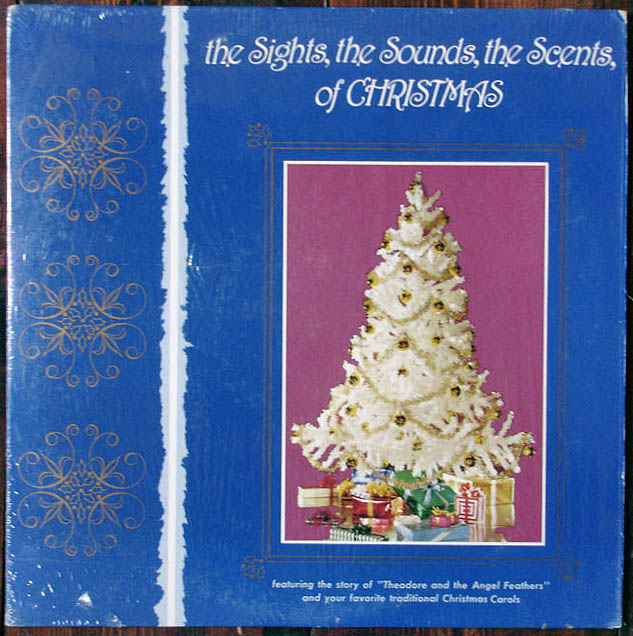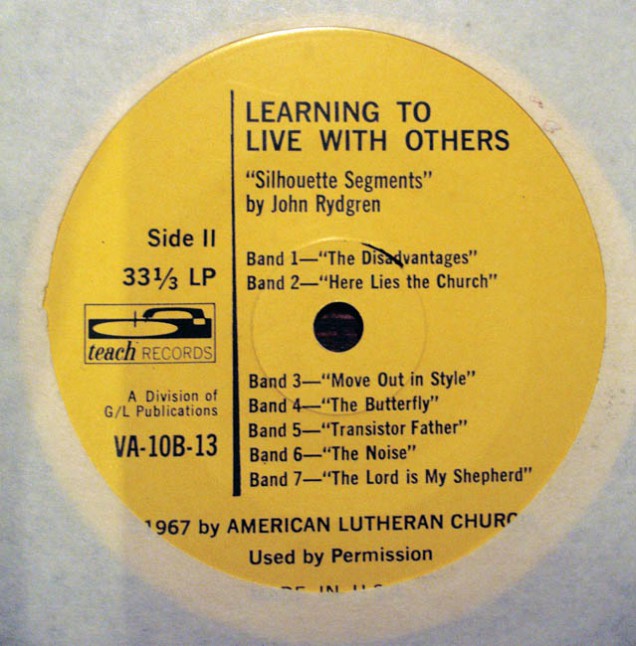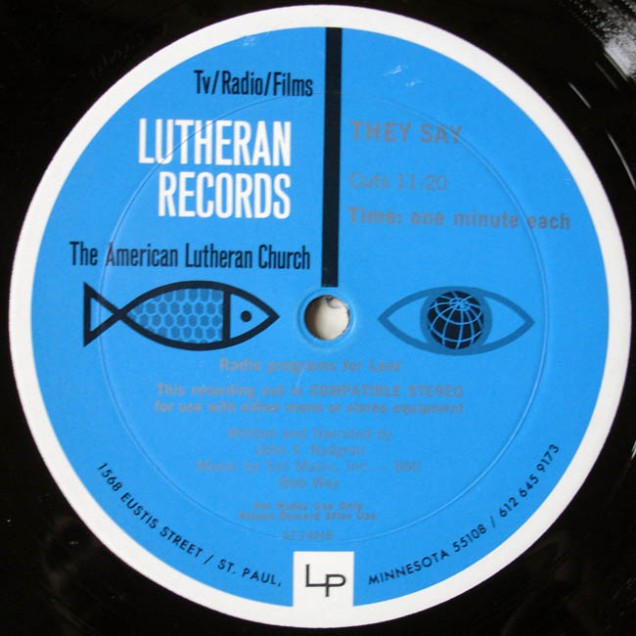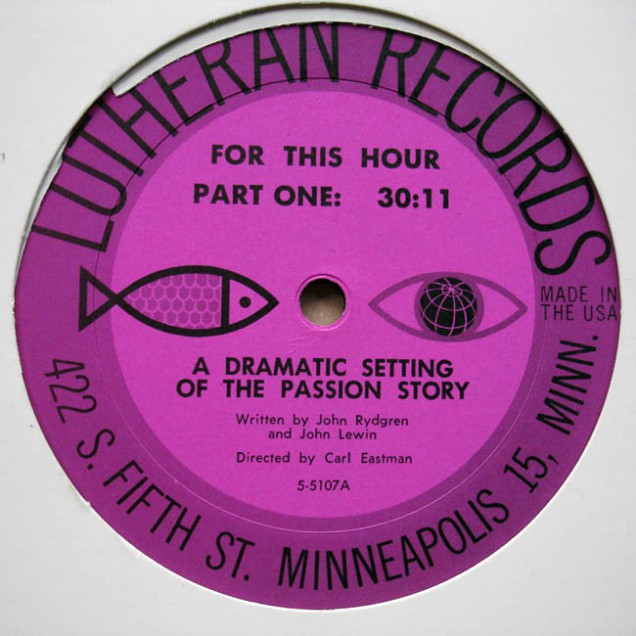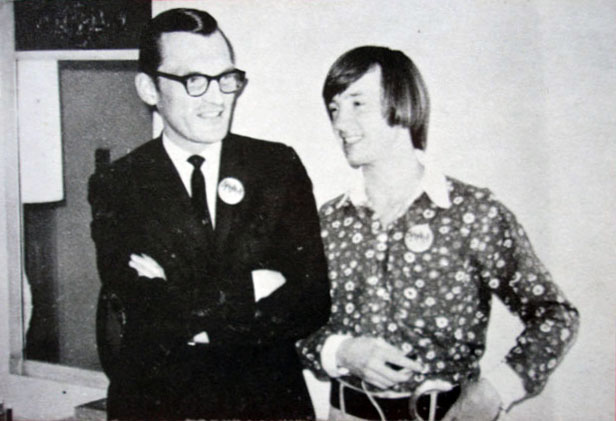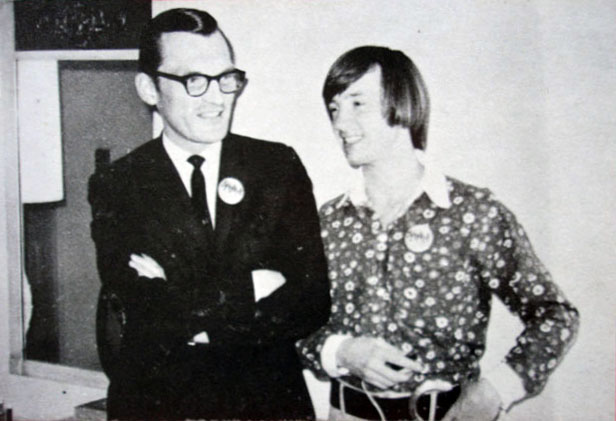 He was always playful but deadly serious, especially when talking about the Lord, almost to the point of morbidity on occasion as his voice dropped lower and lower in register. He was also very anti-drugs, regularly interviewing musicians of the day and quizzing them on the need for weed or LSD to gain enlightenment. As a Pastor for the Lutheran church he tirelessly spread the word in the form of spoken word radio plays and stories ranging from Moses to Elijah to Xmas tales of Theodore and the Angel, most of which he wrote and co-narrated.
All of his records are promo only radio station issues or were sold at church meetings and, as a result, are incredibly hard to come by. Originals, if you can find them, fetch a high price. Ridiculously rare interview 7″s for radio shows occasionally turn up, flexi discs, religious tales, Xmas stories and sampler records of radio inserts are among the unknown quantity of recordings he made over the years. The best of these is the double album 'Silhouette Segments' – literally segments from his radio show 'Silhouette'. This includes the 'Dark Side of the Flower' – a meditation on the decline of the hippy movement over what sounds like a lost David Axelrod track.
'Worlds of Youth' and 'Contata Of New Life' are two similar releases and it's this last one that Rydgren is ironically best known for, although it's by default and not actually for any of his vocal work. An internet debate has raged for years over where DJ Premier sampled the main hook from for Nas' 'Nas Is Like' and it appears that crate diggers have honed in on the backing track to one of Brother John's pieces on the aforementioned album. The track is question, 'What Child Is This?', has John reciting over a version of 'Greensleeves' and Premier himself has said that the label of the record he sampled was pink with a fish on it, the same as the Lutheran church record label. (side note: my copy of Contata has plain black labels with silver lettering and is 12″ sized, i've never seen a Lutheran 10″ record but I'm sure they exist). Where John took this version of Greensleeves from is still open to debate but it's a shame that most internet searches of his name will bring this up rather than any detailed information of his life and work.
Sadly John suffered a stroke whilst on air in 1982. Over time, with therapy, he was able to recover somewhat but had to relearn to read and speak from third grade level. He returned to work in the 80's for a few years but died in 1988 aged 56. I was lucky enough to track down John's son, Shane, and obtain his permission to use the voice of his father and am very excited to be able to release such a song knowing it has the blessing of a family member.
You can hear the track Brother John, as well as the rest of the EP, here: