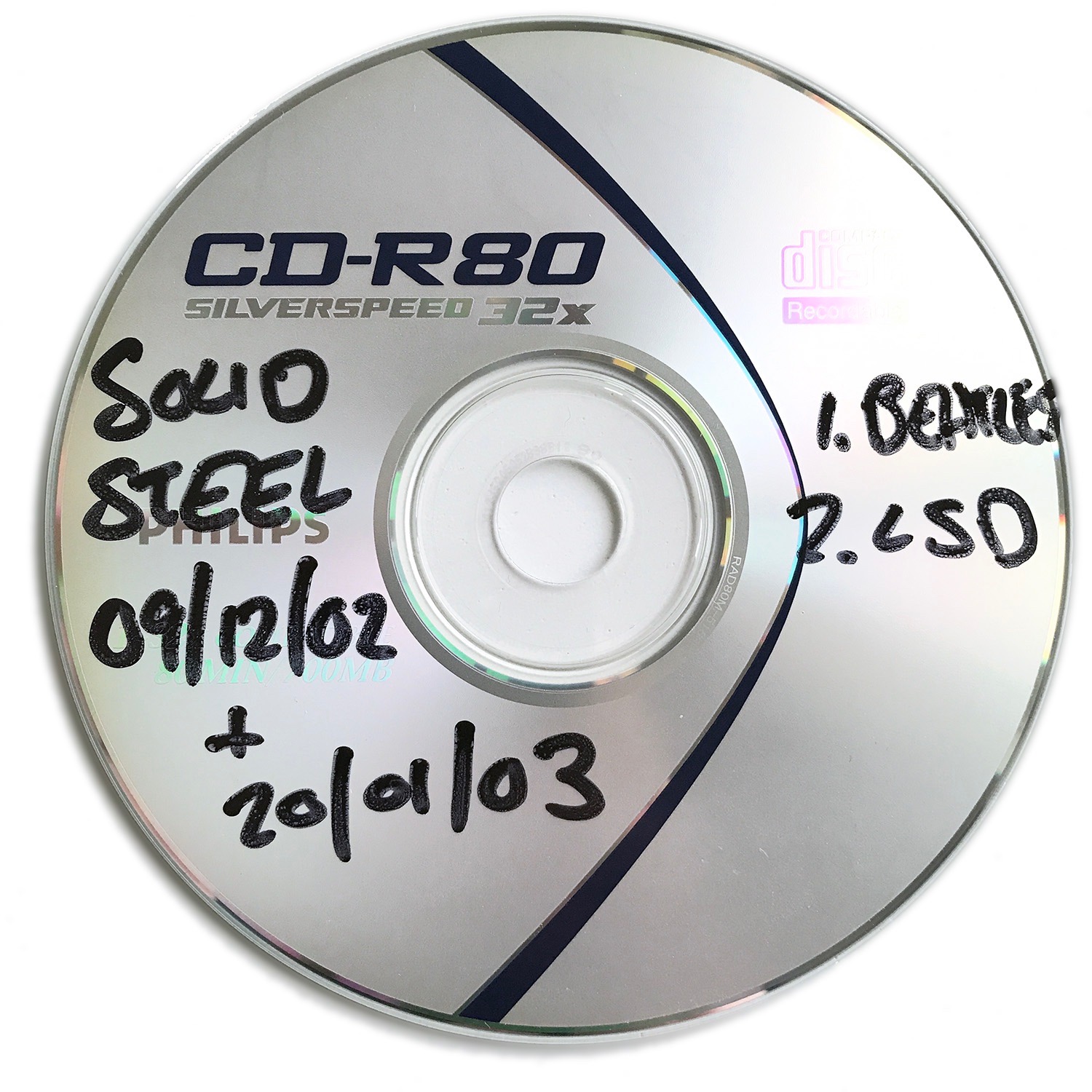 Here's the mix that was on the same CDr as last week's upload, something that had appeared two weeks earlier at the tail end of 2002. Around the beginning of the 00's I was pretty heavily into the bootleg/mash up scene and for several years my Solid Steel mixes were full of them. I do cringe at some of them sometimes when listening back, not all have aged well but I like to think I would at least choose the more interesting ones that took the songs to different places. The opening of this set features two downtempo Beatles numbers (hence the title on the disc), Bad Production of which was actually pressed up on a 7" although I can't find that on Discogs. You wouldn't get away with that these days! Or you'd have to wait 8 months to do it.
The excellent Beatle-esque Future Sound of London remix of Robert Miles' 'Paths' sounds like a precursor to their Amorphous Androgynous workouts a few years later. I've got a feeling this is the single edit version, must get hold of the 7 min version which can be had on Discogs for around £1. More Sixtoo from the as then unreleased CDr he gave me, this turned up the next year on the Outremont Mainline Runs Across Sunset 12" on Vertical Form. There's also a bit of Alvin Lucier's 'I Am Sitting In A Room' mixed in there, not sure why or where from. The gorgeous Sutekh track, 'Privacy' comes from the album Fell which I don't remember owning but glad I do/did.
JG Thirlwell makes two appearances in his Manorexia guise although I can only identify one, plus a snatch of Beatles near the end. The Japan-only bonus track from Boards of Canada's Geogaddi LP mixes in using samples from Tony Schwartz Records The Sound of Children LP (Children And God). Food is/was a band front by Iain Ballamy who I found via their first couple of albums on Feral Records, the covers of which were designed by Dave McKean and came in beautifully illustrated card boxes. The skipping CD start is what gave this set its name, 'Freebonky' is from their second album, Organic & GM Food. I think the Steinski track is the Burroughs vocal sampling although it's hard to tell. 80's Baby's version of Gary Numan's 'Cars' is where I start to cringe, these were gentle versions of known pop songs made for babies and there were a whole string of them. I added a subtle bit of the original now and again and a monologue about driving from George Carlin but the joke wears thin very fast after that.
Tracklist:
Bad Production – Bad Production
Avril Plays the Beatles – Becoz
Robert Miles – Paths (FSOL Cosmic Jukebox mix)
Sixtoo – Transfer Please, Perfect Wednesday
Suktekh – Privacy
Manorexia – Canaries in the Mineshaft
Manorexia – Edison Medicine
Boards of Canada – From One Source All things
Food – Freebonky
Steinski – Audio Collage 6
80's Baby – Cars
Gary Numan – Cars