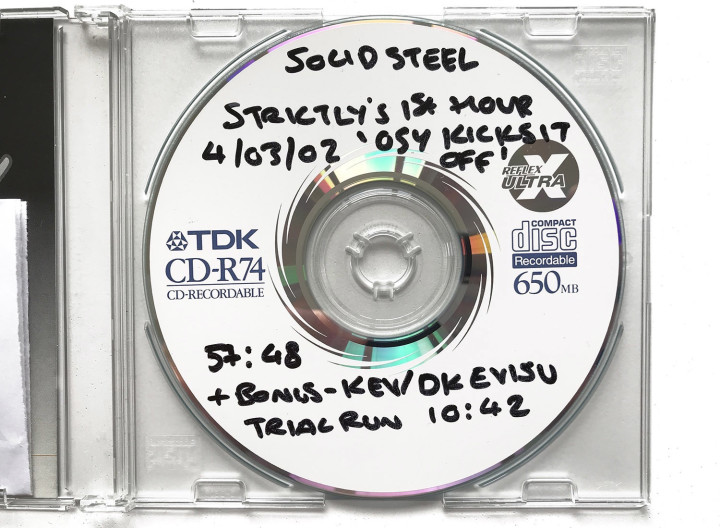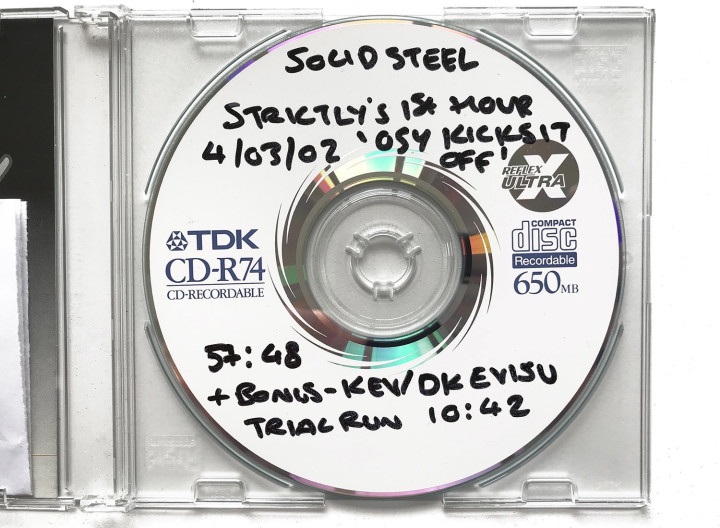 This week's upload was requested by never_be_game_over who cited it as one his favourites. Titled 'Osy Kicks It Off' in reference to Osymyso who starts the show with a recording culled from another show at the time, XFM's The Remix. Why was I pulling audio from another programme? At this point in 2002 the bastard Pop / bootleg / mash up scene was in its early stages with a handful of physical bootleg records available but the majority of these creations existing purely online through sites like Boom Selection (run by a 14 year old school kid called The Dr but that's another story).
Eddy Temple-Morris and James Hyman's XFM show, The Remix, quickly became the place to showcase a lot of these tracks and host mixes by the leading lights of the scene, Osymyso being one of the originators alongside The Freelance Hellraiser and Cartel Communique who started the first London club exclusively playing mash ups. Originally named 'King of the Boots' before changing to the much more direct 'Bastard', this was a monthly event in a tiny, sweaty basement under a newsagent just off Tottenham Court Road in London's West End and were some of my favourite clubbing experiences ever. There's a brief clip of it at the start of this Swiss TV piece featuring Osy and myself DJing at Bastard, just look at that pre-mobile phone crowd.
Anyway, Osy's Intro-Inspection was a megamix made completely from intros of famous pop songs and the recording I pinched was the only way of getting it as it hadn't been pressed yet. It didn't occur to me to actually ask him for a digital copy even though we'd met years before and have since become great friends but I heard it and thought it was so brilliant that it had to be the show opener. You can hear Osy (Mark Nicholson to his mum) and James Hyman at the end and James even names checks Coldcut as being up next which is odd as I don't think they ever had an XFM show, maybe it was a guest mix, either way I thought I'd leave it in.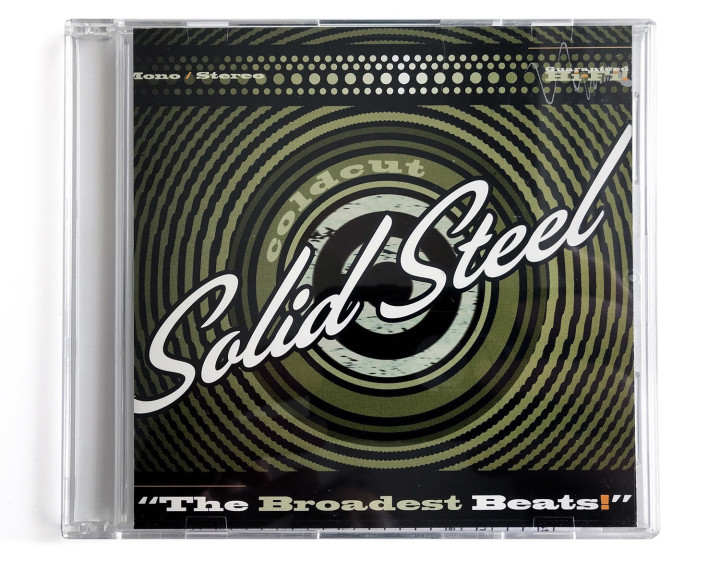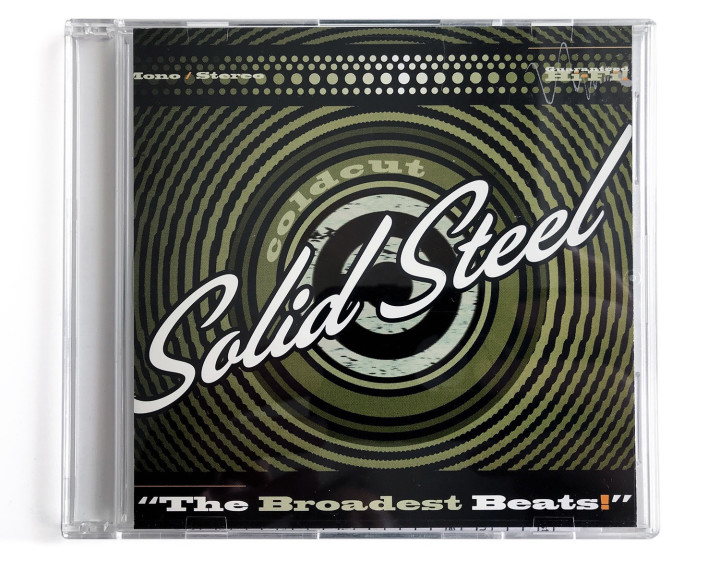 The rest of the show is a mix of current hip hop, both UK and US, which is in rude health by all accounts, mixed with trip hoppy experiments by the likes of Sirconical (on the then new Twisted Nerve label), Sixtoo, Money Mark and the first fruit from DJ Shadow's second LP, the incredible 'Monosyllabik' track, allegedly made from only two samples. Lightening the mood are more mash ups from Girls On Top feat The Sugarbabes (later to be a UK no.1), Pitman's take on Pharaoh Monch's 'Simon Says' and Wevie Stonder's sound effects guessing game. Whilst the US rap scene was embracing RnB and having crossover pop hits with the likes of The Neptunes and Timbaland the underground had gone back to the old school and was pioneering a much rawer composite of back to basics sampling exemplified by The P Brothers and their Heavy Bronx sound in the UK and Edan in the US. The early 90s was a golden age for music magazines too with the likes of Big Daddy and Wax Poetics picking up the baton land down by the Beastie Boys' short-lived Grand Royal mag and doing in-depth interviews with scene pioneers even as the music industry plummeted into the abyss of file sharing.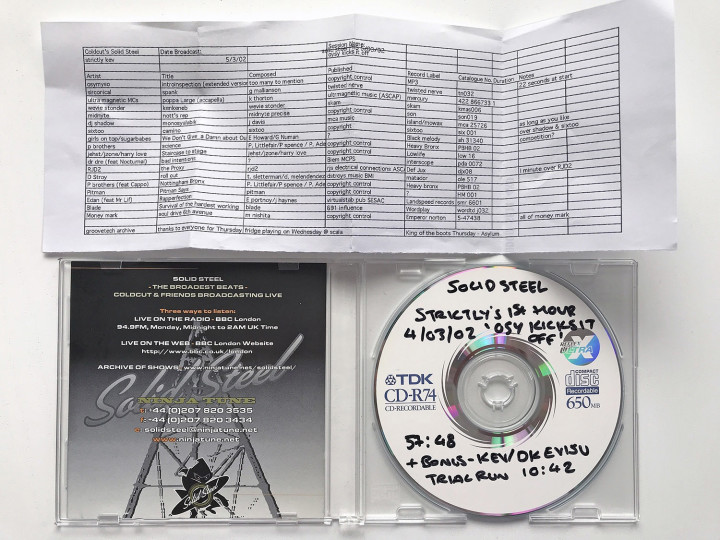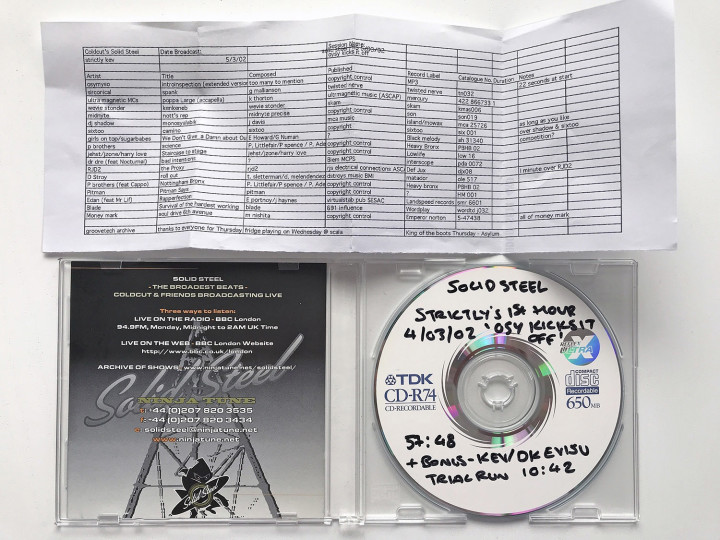 Track list:
Osymyso – Intro-Inspection (part two 48-101)
Sirconical – Spank
Ultramagnetic MCs – Poppa Large (accapella)
Wevie Stonder – Kenkeneb
Midnyte – Nott's Rep
DJ Shadow – Monosyalabik
Sixtoo – Camino
Girls On Top/Sugarbabes – We Don't Give A Damn About Our Friends
P Brothers – Science
Jehst / Jzone / Harry Love – Staircase To Stage
Dr Dre (feat Nocturnal) – Bad Intentions
RJD2 – The Proxy
D Stroy – Roll Out
P Brothers (feat Cappo) – Nottingham Bronx
Pitman – Pitman Says
Edan (feat Mr Lif) – Rapperfection
Blade – Survival of the Hardest Working
Money Mark – Soul Drive 6th Avenue