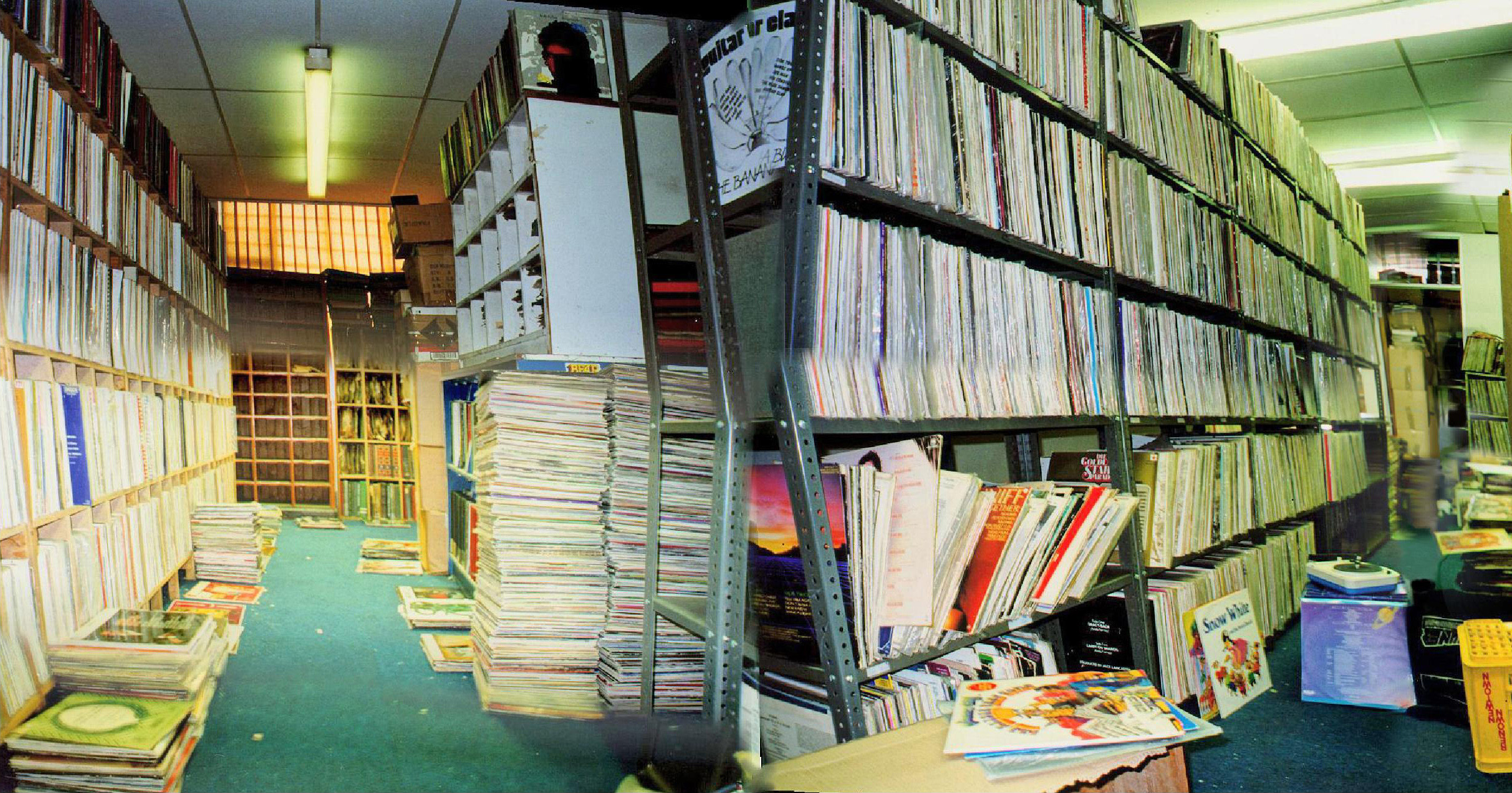 Mix 150! (plus add a handful of exclusives) Thanks to everyone for sticking with me on this, people come and go and I'm always grateful for the hardcore who tune in each week, especially when I'm writing these notes last thing at night on a Thursday in time for Friday morning. For the 150th edition I thought we'd have a special anniversary show – the Solid Steel Sound Museum.
I'd previously made a mental note to cut off shows at 2007 as that's when stuff started appearing online via Soundcloud but this show dates from 2008 although most of it is from much earlier than that. By then I'd been a part of Solid Steel for 15 years and had done a similar show five years previously to celebrate a decade on the radio, '10 Tons of Steel', which shares some of the same content as this set. By coincidence it's nearly 30 years to the day when I first appeared as a guest alongside Openmind DJ Mario (11/07/1993) but since this is upload 150 we'll celebrate early and part 2 will fall closest to the anniversary.
This hour is basically a compilation of some of my favourite moments and mixes from the first 15 years on the show and it jumps through times and music styles like nobody's business so, if you want a calm, linear listen then maybe this isn't the show. To me it embodies what Solid Steel was all about, stylistically all over the place, liberally sampling from everywhere and slathering spoken word over everything like it was going out of fashion. I was surprised, listening back, how much old 80s and 70s material was in the selection, especially in the first part, there are also snatches of old Coldcut shows that I didn't feature on like that evergreen CC vs The Orb one which so influenced me 18 months before I joined them on the airwaves. Bits of my Raiding the 20th Century mix drift in and out as we freewheel through the years and the radio dial including the odd bit of genuine atmospheric interference and a load of classic KISS FM jingles.
I'm not going to attempt to step through the track list, some of the original shows segments of this were taken from have already aired and there's a lot here that will be familiar to most. A couple of things I'd forgotten about though; mention of a Coldcut remix of Black Sheep's 'Strobelight Honey', I must ask them about that. The medley of versions of 'The Clapping Song' I used to do live from 7"s in my DJ sets back in the early 00's, the Strictly Kev Back In Town intro was done after I spent a week in the Big Apple, visiting the Children's Television Workshop, hanging with Steinski and buying records, I chopped up a load of blacksploitation trailers on my return to intro a show of my finds. Ken Nordine helps tie things together with his Sound Museum track which is where the mix title obviously comes from. The image I'm using for this (as there is no tape or Cdr) is one I used at the time, of the vinyl floor of The Treasury, a place PC, Amon Tobin, Kid Koala and I visited in Johannesburg back at the turn of the century
Part 2 next week…
Tracklist:
Steinski  -Theatre of the Mind (CDR)
Ken Nordine – The Sound Museum Pt 1
DJ Food – Raiding the 20th Century (part 1 excerpt)
The The – Infected (energy mix)
Sigue Sigue Sputnik – Hackattack
Negativland – Downloading
Sigue Sigue Sputnik – Love Missile F1-11
Marvin Gaye – What's Going On?
Gwen McCrae – Compared To What?
Timmy Thomas – Why Can't We Live Together?
KLF – America No More
Pepe Deluxe – Go for Blue (Viva Voce remix)
Pink Floyd – Goodbye Blue Sky
Coldcut vs the Orb intro
DJ Food – Raiding the 20th Century (part 3/4 excerpt)
Black Sheep – Strobelight Honey (Coldcut remix) (unreleased)
Mark the 45 King – 900 Number
Spacepimp – K9 Law
De La Soul – You Got
Bobby Byrd – I Know You Got Soul
Aretha Franklin – Respect
The Beatles – Sgt Peppers Lonely Hearts Club Band (reprise)
Beastie Boys – Sounds of Science
The Breakbeatles – Feel Alright
Chemical Brothers – Setting Sun
The Smiths – London
Pigbag – Papa's Got a Brand New Pigbag
Ken Nordine – The Sound Museum Pt 2
DJ Food – Raiding the 20th Century (part 1 excerpt)
Japan – Life Without Buildings
Michael Brook – Albino Alligator
Andrew Poppy – Goodbye Mr G
Nino Nardini – Catch That Man
*commercial break*
Steinski  -Theatre of the Mind
Strictly Kev – Back In Town intro
Robert Klein – Every Record Ever Recorded
The Herbaliser – Something Wicked (Bossa remix)
ECC – K-Tel Greensleeves ad
J Star – No Diggity
The Meters – Hand Clapping Song
Shirley Ellis – The Clapping Song
Malcolm & The Humphries Singers  – The Clapping Song
Ray Russell – The Clapping Song
Les Surfs – Claptape
Anita Harris – The Clapping Song
Josie & The Pussycats – Clapping Song