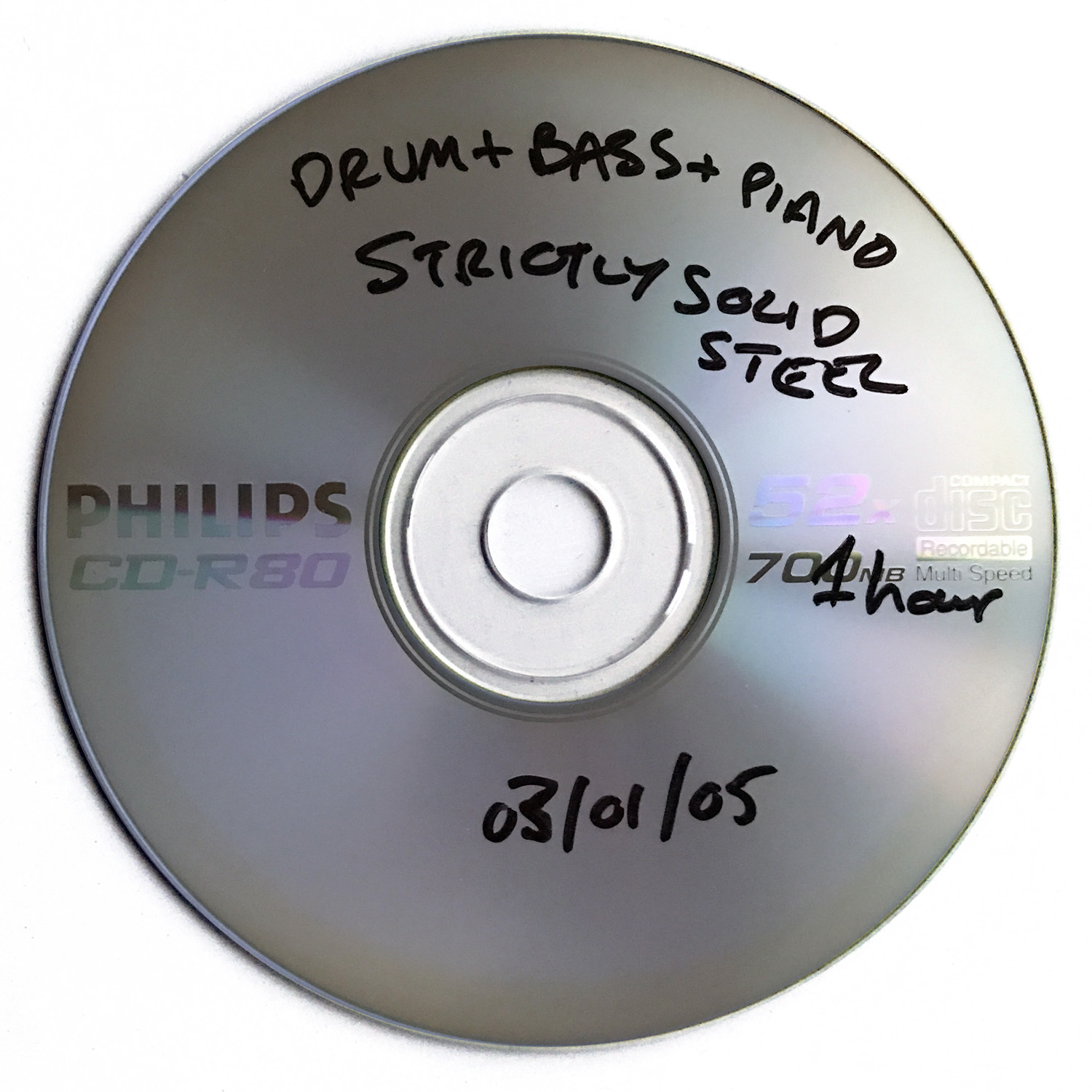 Kicking off 2005 in full-on DnB style with a monologue from Armando Iannucci's Time Trumpet radio series, a not entirely serious look at music through the ages, which glues this set together. Steaming in with Pendulum's remix of Concord Dawn's 'Tonite' we're into 170bpm dance floor destruction straight away and it rarely lets up. I loved Pendulum early on, before and around the first album, I felt they really revitalised DnB for a while after years of it going down a dark, minimal 2-step path which sounded like music for ketamine and a good kicking rather than the euphoric party it had been just a few years before. The Good Looking stable and its ilk were too soft for me back then although I've reappraised that since, mellowing with age and all. Back then I wanted my DnB hard and fast, with intricate drum programming and stomping basslines and Pendulum bought all that back with a twist and a swing only previously heard in the Brazilian styles of DJ Marky and Shy FX & T-Power. Of course it all went horribly wrong once they became a stadium band and started using guitars but for a few years there were some great singles and remixes.
There were a spate a white label DnB reworkings of RnB/Pop hits for a good while too in the mid 00s, post-bastard pop where hip hop and soul met in the charts and then got a good rinse out on the dance floor. Here, Beyoncé's 'Naughty Girl' gets the treatment, apparently by T.C. from Bristol. The DJ Deval track I barely remember but it was on Reformed Recordings, a sub label of Formation. Fracture & Neptune were the first producers I remember who paid homage to Photek and Hidden Agenda with their early records. More Pendulum with 'Back 2 You', much more electronic than their later work and then Dynamite MC, for my money one of the best MCs to hold it down over DnB, breaks, hip hop or garage over the years, so funky. Here he trades verses with Skibadee to brutal effect, this used to go down a storm. That rework of Britney's 'Toxic' is just too fast isn't it? I think was the first release on a label called Toxic who also released the earlier Beyoncé retool.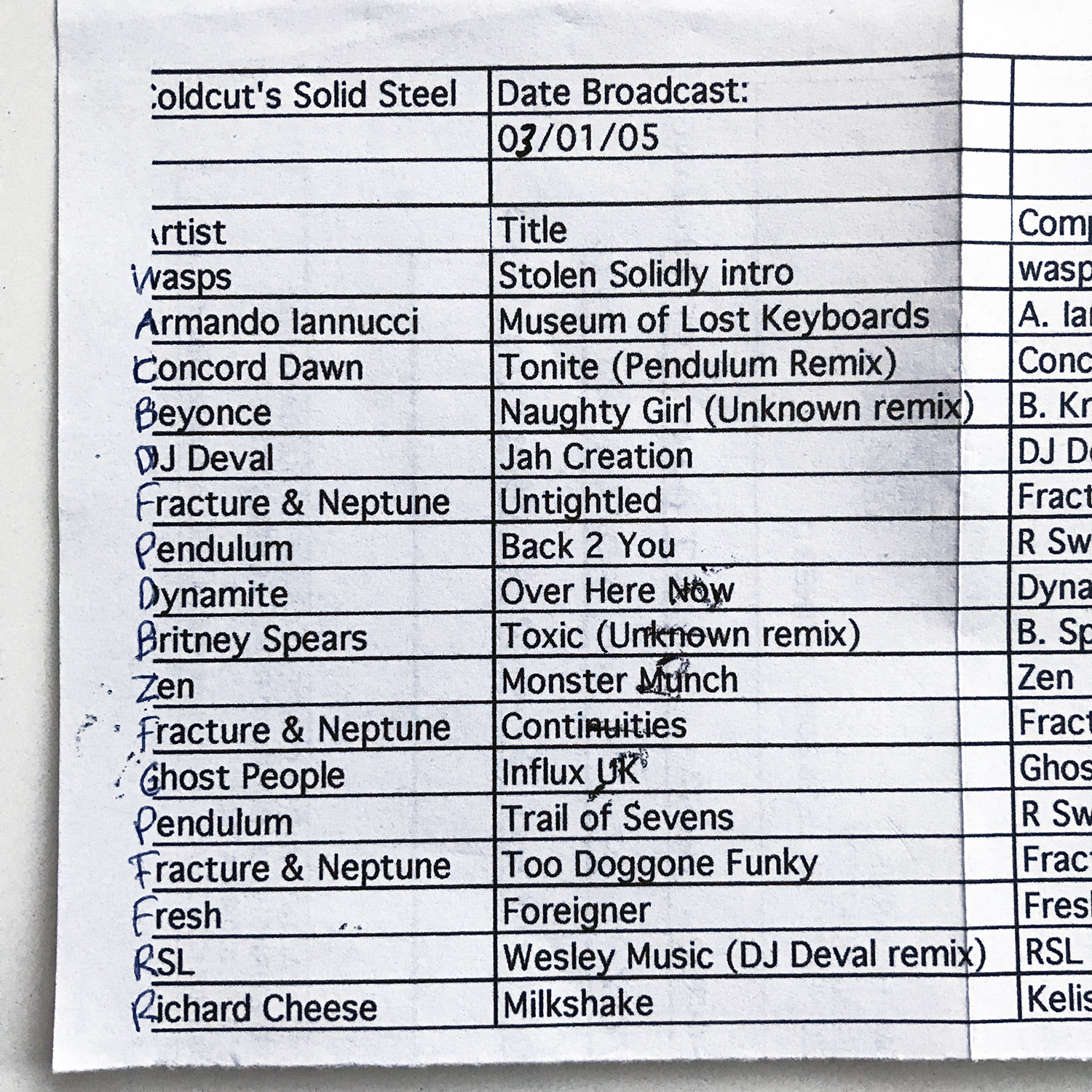 Zen 'Monster Munch' – had to look this up, thought it might have been an alias of DJ Zinc but no, it's another Reformed release, what a bassline! HUGE hoover bass! Fracture & Neptune back again, with the second track from their 12" on Breakin', this time sampling Vangelis' Blade Runner, what's not to like? Ghost People I had to look up too and then realised that the artist name was actually Influx UK and I'd had it round the wrong way all these years – whoops, those white label promos! More early Pendulum with 'Trail Of Sevens' which starts out more like Link's 'Chameleon' than their later stuff, then there's that breakdown and the rave synths come in with that bass bounce and precision percussion and we're in some rapid-fire car chase scenario. Fracture & Neptune are back for another slice, 'Too Doggone Funky' is a perfect example of how to dig for breaks and not always fall back on the ol' faithful Amen. Killer track, love it when DnB goes out on a jazz trip like this, will have to go and dig the 12" out, I had a big DnB cull a few years back but I'm pretty sure this didn't go – again taking notes from the Photek school of production, could be 'KJZ' part 2.
We're back in Pendulum territory again although this is DJ Fresh from his Breakbeat Kaos label (no.2 actually) that he ran with Adam F and which Pendulum were associated with early on. And here's a DJ Deval track I definitely remember, his remix of RSL's 'Wesley Music' – a rare case of a 130bpm anthem being retrofitted into a new speed and genre without losing the vibe of the original although it's a bit long! My attention span doesn't run to five minutes of one track in the mix these days it seems. But suddenly – Cheese! Richard that is – ha ha I'd forgotten this too, one of the best to do it but what a rude awakening, then it's exit stage left from Iannucci's museum of lost keyboards. See you next week.
Tracklist:
wasps – Stolen Solidly intro
Armando Iannucci – Museum of Lost Keyboards
Concord Dawn – Tonite (Pendulum Remix)
Beyonce – Naughty Girl (Unknown remix)
DJ Deval – Jah Creationz
Fracture & Neptune – Untightled
Pendulum – Back 2 You
Dynamite MC feat. Skibadee – Over Here Now
Britney Spears – Toxic (Unknown remix)
Zen – Monster Munch
Fracture & Neptune – Continuities
Influx UK – Ghost People
Pendulum – Trail of Sevens
Fracture & Neptune – Too Doggone Funky
DJ Fresh – Foreigner
RSL – Wesley Music (DJ Deval remix)
Richard Cheese – Milkshake