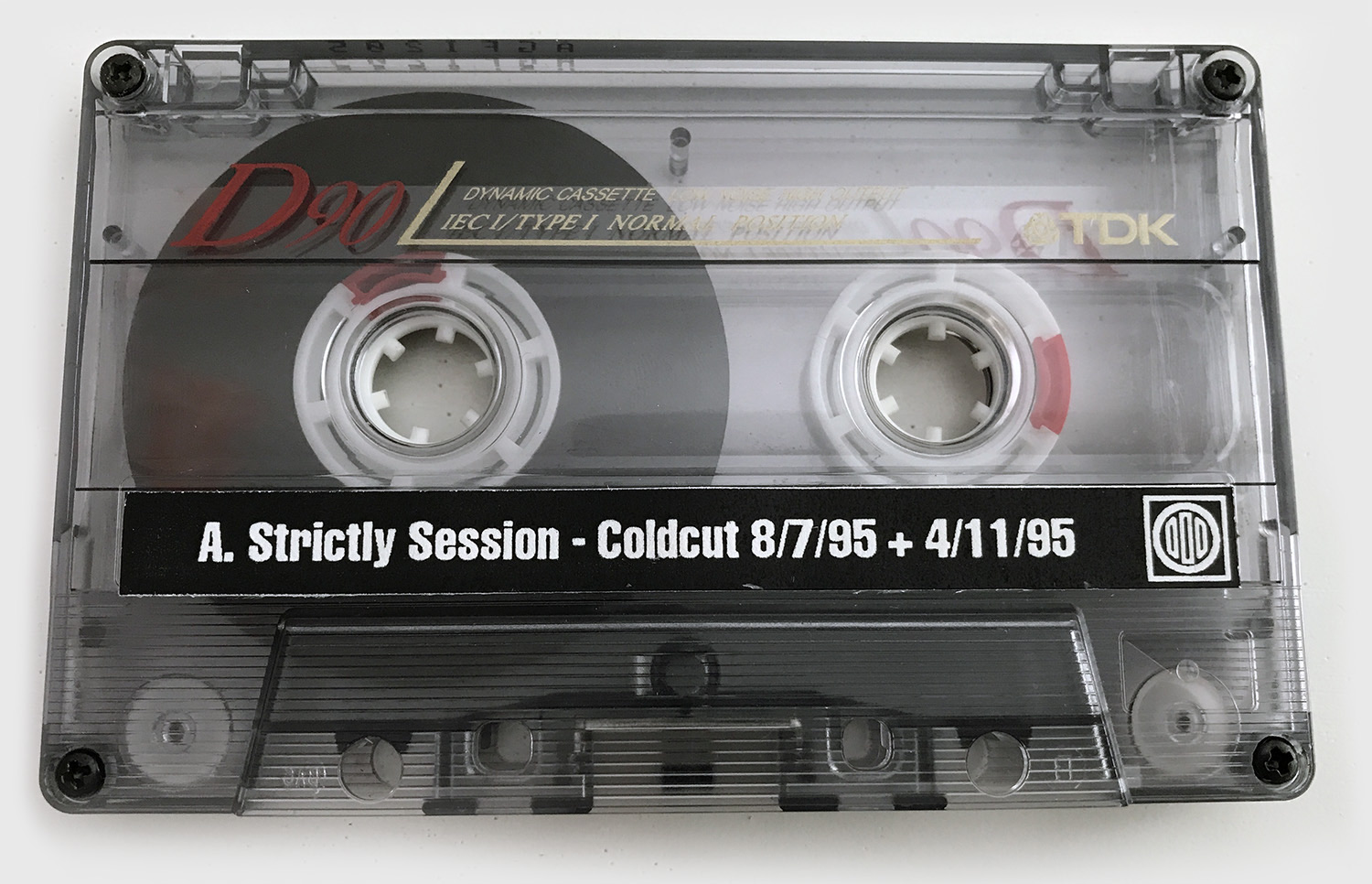 Summer 1995 was a busy time, Ninja Tune had released their first compilation, Ninja Cuts: Funkjazztical Tricknology in March which had bought in the first big flush of attention for the label and we were working on the Coldcut Journeys By DJ mix and the next DJ Food album, A Recipe For Disaster. We were still a few months away from the LP launch party at the Blue Note that would give birth to the infamous Stealth night but things were flowering for the label and its slowly expanding roster of artists like The Herbaliser, 9 Lazy 9, The London Funk Allstars, Up, Bustle & Out and Funki Porcini. Another label that was hitting a purple patch was Rising High who were diversifying out of the hardcore that had made their name with artists like Wagon Christ, Bedouin Ascent, Plug and Witchman. The opening track here is by Luke Vibert and comes from the label's Further Self Evident Truths 2 compilation, a beautiful example of his Throbbing Pouch era trip hop and newly discovery love of drum n bass under his Plug alias.
Joe Nation released a sole 12" on the Chill Out Label and the group consisted of a certain Jonathan Moore – note the spelling of the surname – not the Jonathan More of Coldcut but someone who would go on to play a crucial role in the Ninja Tune label for some years to come. I think I've written about Jonathan before, largely under his Voda alias, he occupied a small studio in the same building as Ninja Tune in the 90s and later moved up to occupy the whole of the top floor of the building. He mastered recordings for a living as well as occasionally making music and he was in high demand as both the label and others around the area grew. You can see his Voda label and credit on many Ninja and Ntone releases of the time. He worked as an engineer on Mixmaster Morris' third album, Coldcut's records and also engineered the collaboration Coldcut and I did with Grandmaster Flash. I really liked him and, as his empire grew, he eventually moved out and had a large studio up in Soho, mastering, editing and duplicating for all and sundry. The last job I remember doing with him was the remastering for the Cookie Monster/Pinball Number Count 12" that the label released as well as cutting a video for it at his place which would place it around 2003 I think. I looked him up and and he now lives in Bristol and runs a TV subtitling service, I hope he's well.
More DnB with Danny Breaks from an early Droppin' Science release, remixed by Origin Unknown, I was still working part time in Ambient Soho around this time and would grab these releases when they came in. Others I would grab were anything on the Pharma label out of Germany, usually on coloured vinyl and a mixture of downtempo acid and electro from the Air Liquide/Jammin' Unit/Cem Oral/Khan collective with a million aliases. The two tracks here from Kerosene and Zulutronic were from the label's first two releases and the label would be active for the next five years releasing a mixture of dubbed out acid beats and bleeps. Now, a slight diversion but bear with me, it is relevant to what comes next.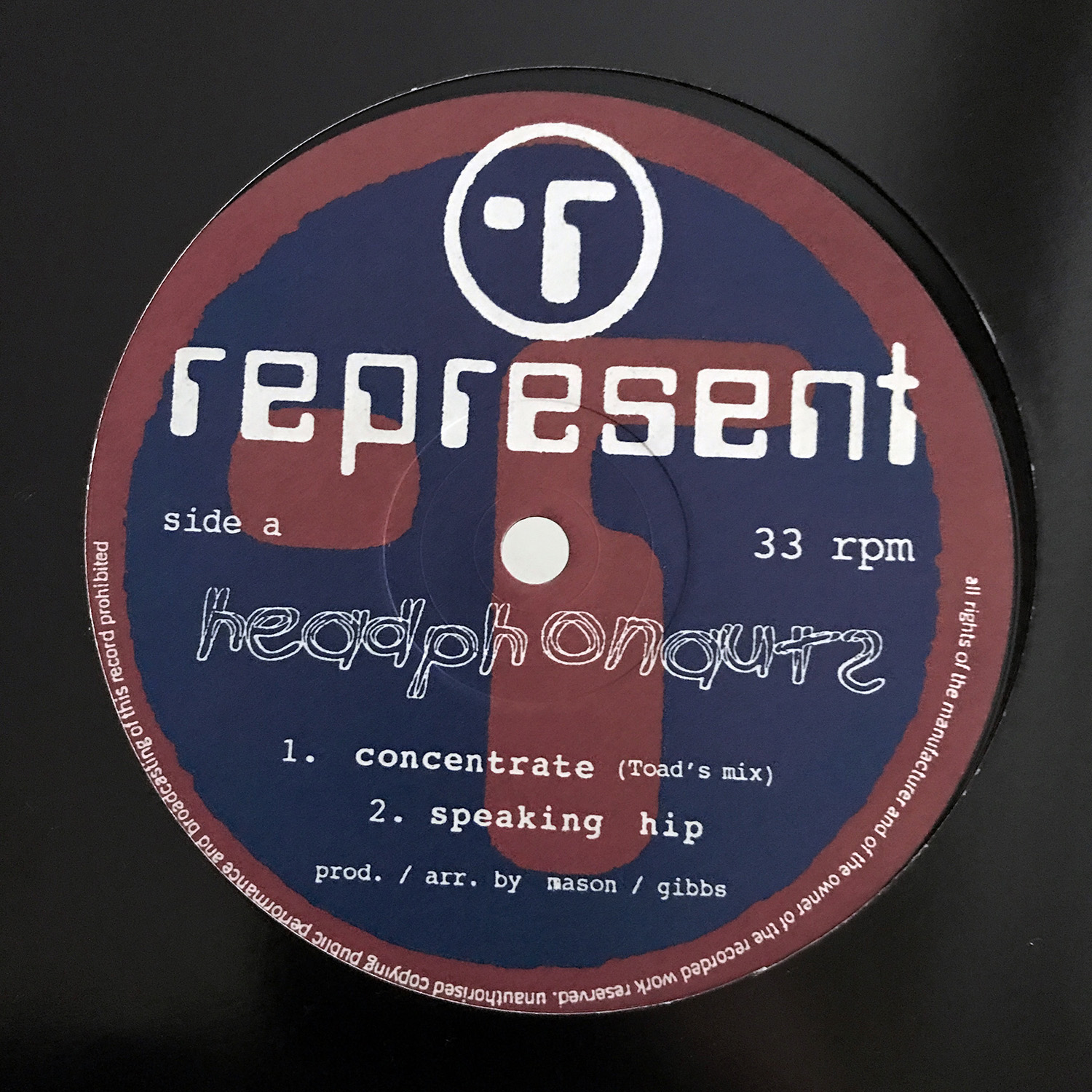 A funny thing happened to me the other day as I was walking down the back streets of Peckham, looking at stickers on lamp posts and eyeing up a particularly decorated one that D'Face had stuck about ten different designs on. A man walking his dog passed by and suddenly asked if I was Kev? Yes, I replied, not sure if someone had played a trick on me and stuck a label on my back. Turns out he follows me on Instagram and had seen I lived locally, posted a lot of street art bits and also had a connection to Leicester. We got chatting and he revealed that not only did he come from there but also made music and that I had once reviewed one of his releases favourably for Muzik magazine in the 90's. After more chat it transpired that he was one half of the Headphonauts – a group who released two singles in the mid 90s and then disappeared (as far as I knew) and that no one else I've ever talked to even remembers – how random is that!? Anyway, this opened the floodgates and it turns out Ali Gibbs (for it was he) moved to London and started making music solo under the name Nebraska, recording for various labels and running his own, Friends & Relations. We met up again a week or so later and he furnished me with a lovely pile of his back catalogue which included a release by Rex Mitsui, 'Heddohõn Shõ Ryokõ' which is the missing link between the Headphonauts' work and his solo Nebraska releases. Thank you Ali, I now have closure not only on the NT album (read last week's entry) but also of what happened to the Headphonauts, plus I made a new friend. Isn't life weird sometimes?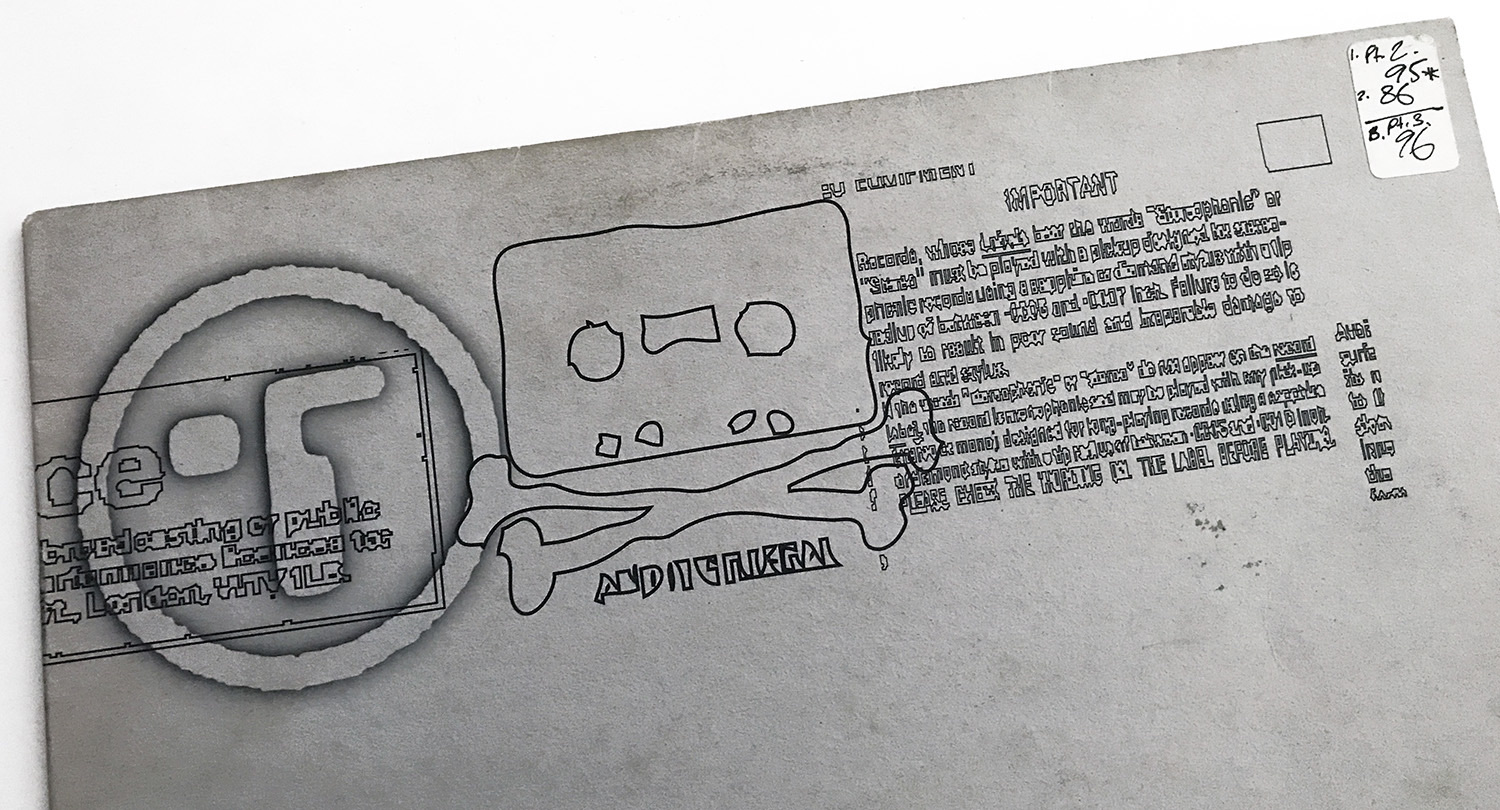 Back to the tunes, some upfront pressure from an unknown called DJ Food – taken from a 12" promo for a Ninja label showcase in Koln I think – mixes out of the aforementioned Headphonauts' track 'Adverse Pt.3'. We get a snatch of the Wagon Christ remix of Witchman's 'Red Demon Loco' (not 'Watchman' as Matt Black reads later) and what I love about this is that Luke time-stretches the already slow beat to half time and then stretches it again to half of that, complete with all the sonic aberrations that the technology of the day gave the sound. This just leaves the gate open for a good run of Gescom's electro-fied 'Pulz' from their 12" release on Clear, another sleeve that I helped assemble from a mass of tags Rob and Sean provided of local Manchester writers, like I said, it was a busy year.
PS: For those wondering about the 4/11/95 date on the tape, it was about 10 minutes of As One, B12, Black Dog-esque tracks from another mix, nothing to write home about mix-wise so I've not included it. Back with more 1995 beats next week…
Track list:
Wagon Christ – Wet Leg
Joe Nation – Zvona (45-8 Mix)
Danny Breaks – Firin' Line (Origin Unknown remix)
Kerosene – Nurse City
Zulutronic – Sodotronic
Headphonauts – Adverse Pt.3
DJ Food – Spiral
Witchman – Red Demon Loco (Wagon Christ remix)
Gescom – Pulz