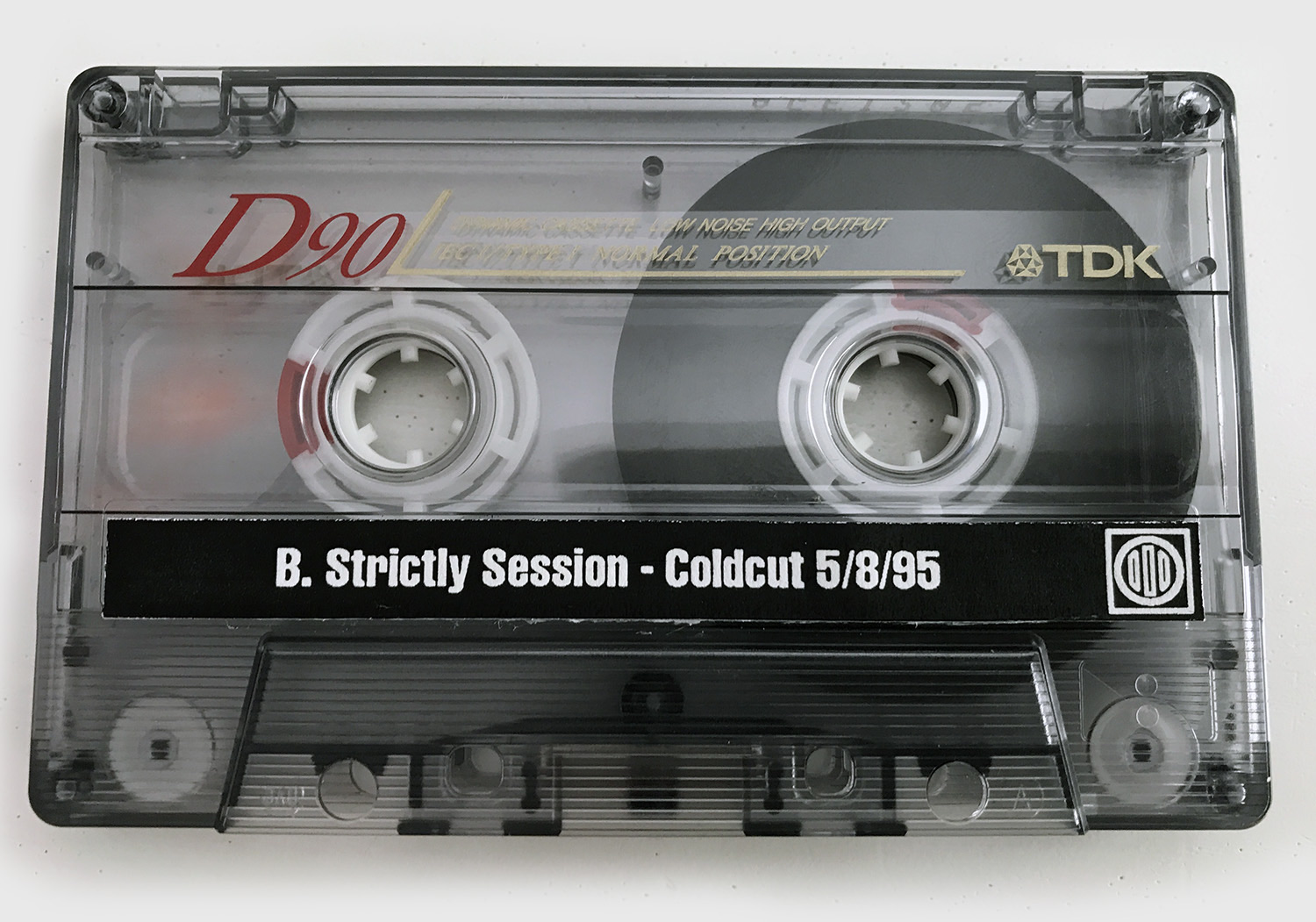 Tony Morley was the guest this week – who had then just launched his Leaf label – still going strong all these years later and releasing great music too. We met through Chantal aka Mira Calix (RIP) who interned at 4AD where he was working at the time and DJ'd with him at Robin 'Scanner' Rimbaud's Electronic Lounge at the ICA. We invited Tony to play at both Telepathic Fish and onto Solid Steel and later he and I would go on a possible midlife crisis pilgrimage to Dusseldorf together to see the old men of techno perform their Man Machine and Computer World albums but that's another story. This mix is a weird one, the selection is all over the place and the mixing too, maybe I was too busy chatting and not concentrating much, consider this all about the selection rather than any mix skills.
Starting as I ended a few weeks back with Jimi Tenor's 'Cafe Europe (live)' (which Jon refers to as easy listening funk) there's an oddity from a Flora Purim promo that was doing the rounds with remixes of her back catalogue – the best of which was the Guy Called Gerald one which is horribly out of tune with Jimi for a few bars at least. This clatters into a Doctor Rockit track from his Ready To Rockit EP on Clear, 'Cameras & Rocks', where this Matthew Herbert alias took his usual modus operandi of making tracks solely from sounds listed in the titles. After this is some unknown breakbeat track, possibly from the American New Breed label but I can't place it and neither can Spotify but the Jaziacs & Snowboy tune after I had not heard in years and bought back many good memories. Hunt this 12" down (starting at 99p on Discogs) it's a great snapshot of the acid jazz/trip hop crossover happening at the time which a huge dose of old school scratching over 'Beat Street Strut' on this track.
PC used to do a great impression of the Doctor Rockit track next, the opener of the aforementioned Clear EP but I'm not sure what the big electronic interference is that suddenly appears, possibly a mixing desk mistake! Then the DnB is back with Luger, from guest Tony Morley's Leaf label, this was the third release I believe. An odd trio of Keith LeBlanc tracks follow from his Global 2000 album under the name Spike (he'd dropped the 'DJ') which was CD only, unusual for me to play three in a row from the same artist. Jimi Tenor is back and then Bjork thunders in after what was most likely an advert break there – tune! Some un-ID'd DnB after – maybe more Droppin Science? and then another tune that I'd not heard in years. Gliderstate's 'Landscapes' – what a beautiful piece of music – airy, melodic DnB with hints of jazz that still retains some weight via those pushing hi hats driving it along. More Clear business with the best title from the Greg Fleckner Quartet's 'A Gentle Intro To The GFQ' 12" in 'Oi, That's My Bird' but definitely not a good mix with Gliderstate, ouch. I'm not sure I even tried to mix Up, Bustle & Out's 'Ninja Principality' out of this but it still sounds tough, Clandestine Ein could program them beats.
Track list:
Jimi Tenor – Cafe Europa (live)
Flora Purim – What You See (Ghost of Flora's Dream remix by A Guy Called Gerald)
Doctor Rockit – Cameras & Rocks
Unknown – Unknown
Jaziacs & Snowboy – Give It Up Me
Doctor Rockit – Hello
Luger – Pass Agent (Leaf)
Spike – Change
Spike – Story Of Violence
Spike – The Mark
Jimi Tenor – Europa (Main Theme)
Bjork – Army Of Me
Unknown – unknown
Gliderstate – Landscapes
Greg Fleckner Quartet – Oi, That's My Bird
Up, Bustle & Out – Ninja's Principality