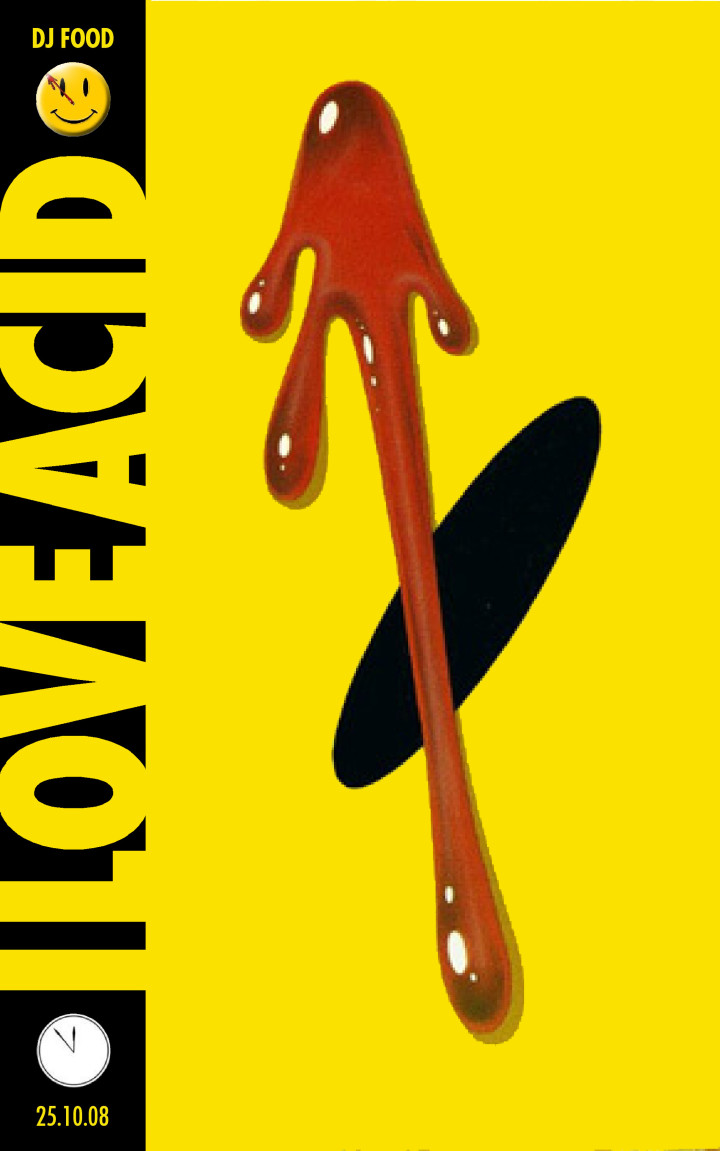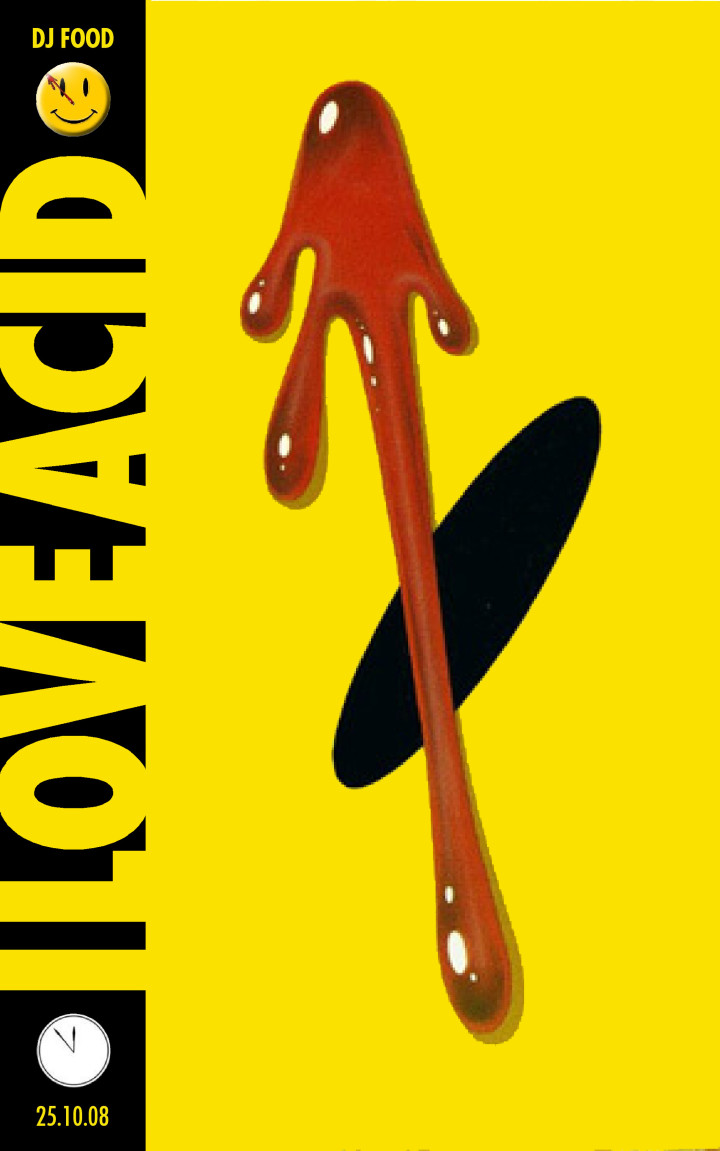 Approximately 12 years ago this weekend I played my first set at a Halloween-themed version of Posthuman's I Love Acid parties (see graphic above I made for a DVD of visuals I compiled for the set). Whilst there's no recording of that set that I know of, there are photos as I took my good friend, photographer Martin LeSanto-Smith, along with me and he ended up shooting countless nights of the parties for them afterwards.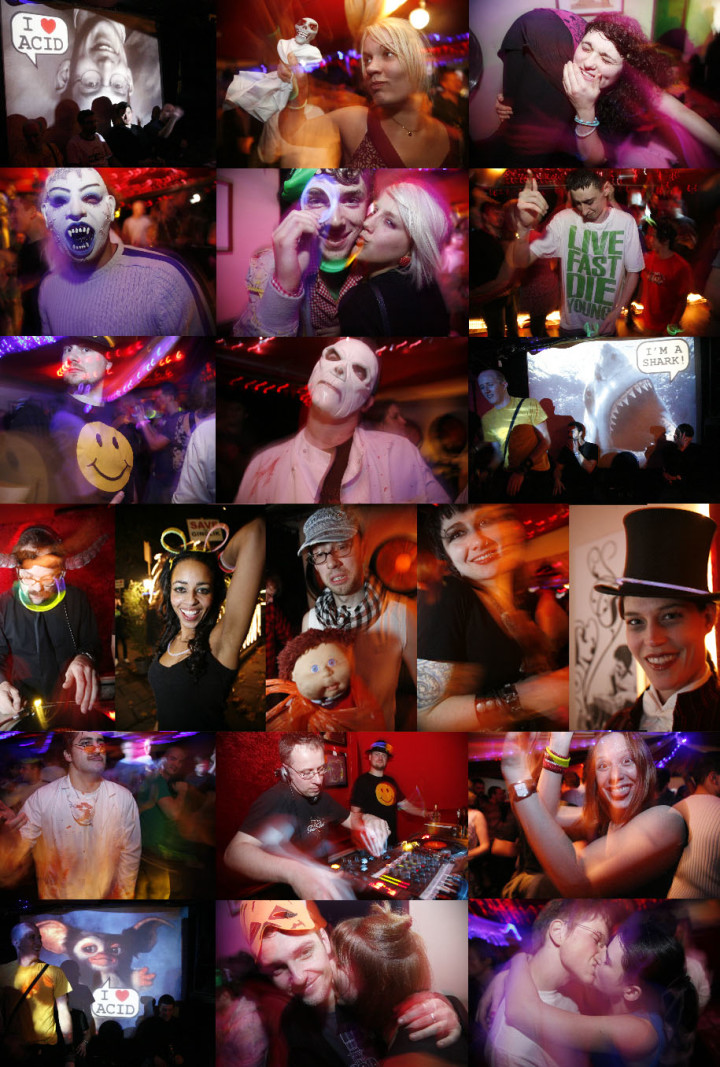 Roughly three and a half years earlier I'd put together a mix christened 'Rave New World' for Solid Steel, full of old late 80s and early 90s favourites which isn't far off some of the Big Fish Little Fish or acid 45 sets I've been doing in recent years direct from only 7" vinyl. I'm not sure what prompted this collection of tunes at the time but I still stand behind each and every one of them.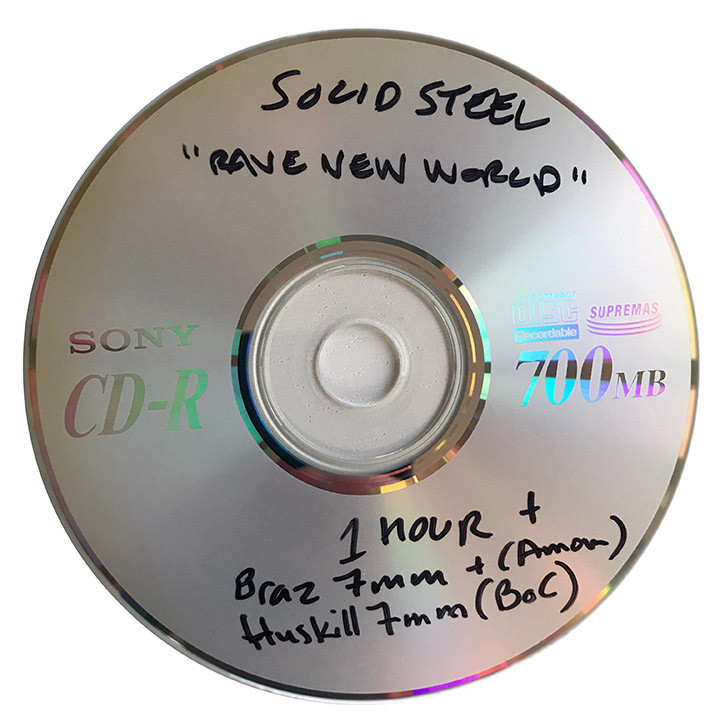 The first track after the intro is from a clear flexi disc I'd traded with someone with no info at all on it (re-edited to say me name at one point) which I've since found out the origin of. Without Discogs to provide this valuable information I was in the dark for years but the full story behind this can be found here as part of my Flexibition entry of party and rave invites.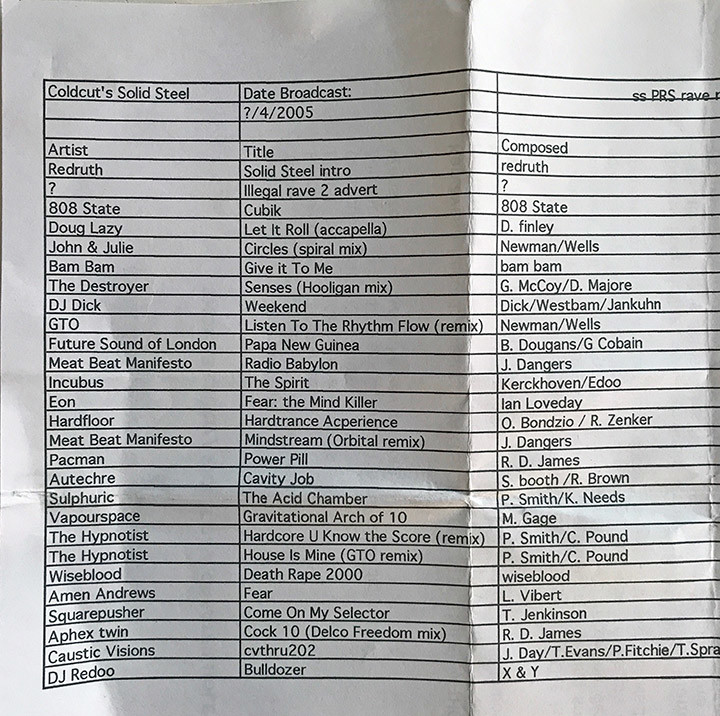 A couple of notable debuts feature later in the mix in the shape of Aphex Twin (Pacman) and Autechre's debut release, two slices of hardcore from before they found their voice. I don't know what to say about any more of these tracks as I love them all so much – the set gets heavier and heaver as it goes on so you have been warned. There's a short, mystery track unlisted at the end that I have no recollection of putting there and can't remember who made, let's just leave it that way.
Track list:
Redruth – Solid Steel intro
Strictly Underground – lllegal Rave II advert
808 State – Cubik
Doug Lazy – Let It Roll (accapella)
John & Julie – Circles (Spiral mix)
Bam Bam – Give it To Me
The Destroyer – Senses (Hooligan mix)
DJ Dick – Weekend
GTO – Listen To The Rhythm Flow (remix)
Future Sound of London – Papa New Guinea
Meat Beat Manifesto – Radio Babylon
Incubus – The Spirit
Eon – Fear: the Mind Killer
Hardfloor – Hardtrance Acperience
Meat Beat Manifesto – Mindstream (Orbital remix)
Pacman – Power Pill
Autechre – Cavity Job
Sulphuric – The Acid Chamber
Vapourspace – Gravitational Arch of 10
The Hypnotist – Hardcore U Know the Score (remix)
The Hypnotist – House Is Mine (GTO remix)
Wiseblood – Death Rape 2000
Amen Andrews – Fear
Squarepusher – Come On My Selector
Aphex Twin – Cock 10 (Delco Freedom mix)
Caustic Visions – cvthru202
DJ Redoo – Bulldozer