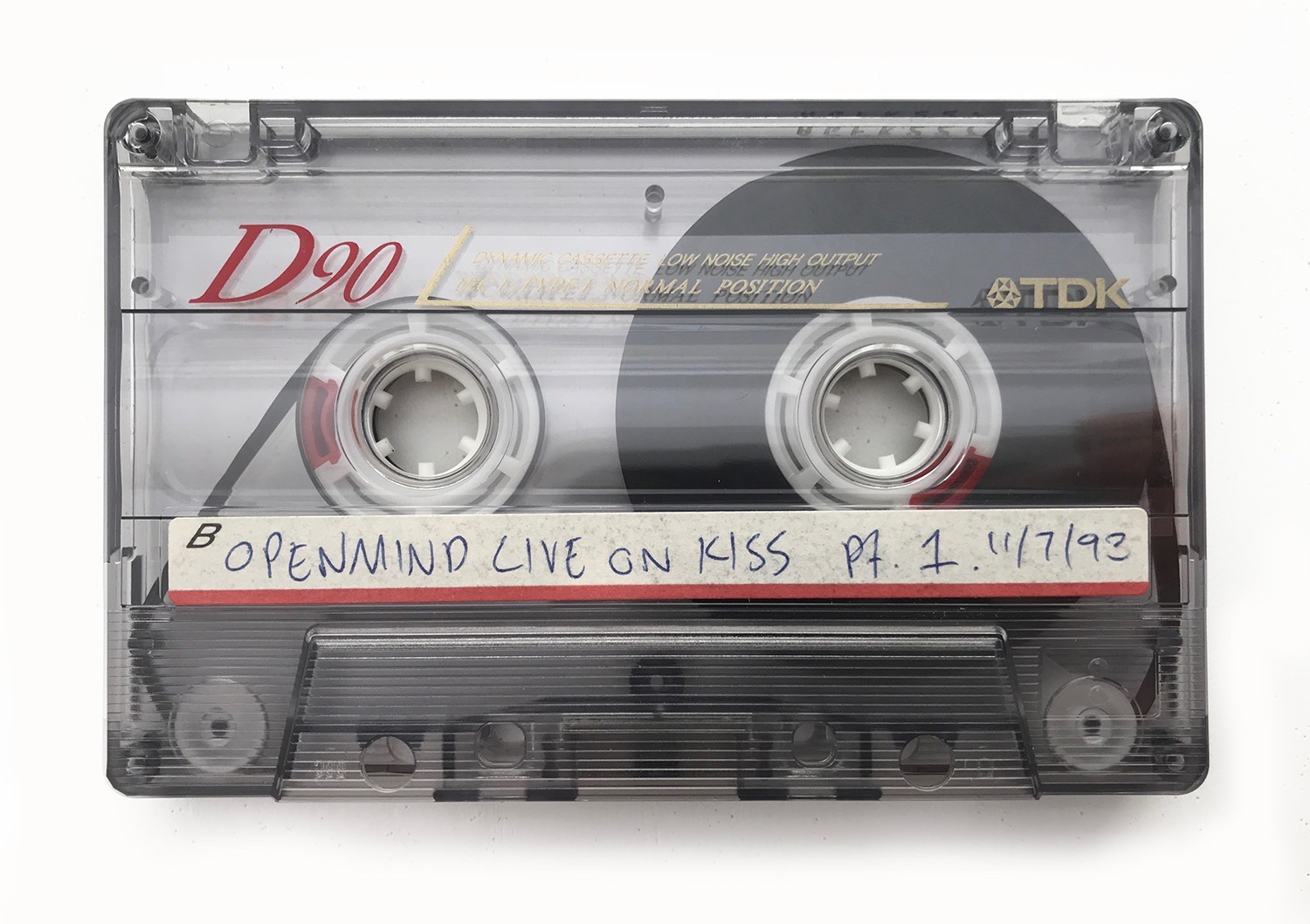 28 years ago last week I was heading back into London from my Dad's 50th birthday party to the Holloway Road to meet Matt Black at KISS FM. This was the first time I ever appeared on Solid Steel, alongside old DJ partner Mario Aguera as part of the Openmind collective. Mixed totally live on air on 3 decks and a CD player (the old rack mounted ones) with a few Coldcut jingles being thrown in off of 8 track-style carts by Matt (Jon wasn't in the studio for this session).
I'll never forget it, the nervous countdown to 1am in the quiet studio, both of us shitting ourselves as we were going to be live on the radio for the first time and it was on Solid Steel! The news ending and Matt triggered the intro jingle, and we were off with the luxury of 3 turntables layer up the mix with. It was a seminal moment in my DJ career and I'm eternally grateful to Matt for inviting us on and giving us a chance as it was like getting a foot in the door or the first rung of the ladder. If I'd never done another Solid Steel again I'd have been happy but of course he asked us back again and again.
Looking at the track list I'm pleased that it all still stands up and a few long-term staples were in there; Kraftwerk, Aphex, ZTT, Jungle Brothers and The Irresistible Force. The mix is mostly tight, the odd stumble here and there but no disasters – not bad for a first go live on 3 decks although there was way too much George Carlin in the mix.
Mario took over after  the Barbarella track, we shared a house at the time and pooled our records when playing out as I was only just out of college and he had a full-time job so could afford to buy more new records than me. Along with Chantal Passamonte (now Mira Calix) and David Vallade, a fellow graphic designer who has done covers for Clear, Reflective, Worm Interface, Ninja Tune and many more, we did the Telepathic Fish chill out parties. One day I'll get a little site together with all the mixes, photos, magazines and flyers I have stored up from those years…
Thanks to Steve Norgate many years ago for the superior audio and track listing as the quality is superior to my own D90 cassette and I doubt a DAT recording of this exists.
Track list:
Sequential – The Mission (Live From the Outer Zone
Frankie Goes To Hollywood – Welcome to The Pleasure Dome 12″ intro (on 33rpm)
Sexy Selector – Original Rockers
St Etienne – Your Head My Voice (Voix Revirement by Aphex Twin)
Jungle Brothers – Ultimatum Jungle Beats + unknown African chanting
LS Diesel & Launch DAT – Rougher Than A Lion
Psychic Warriors of Gaia – Maenad (The Valley) + Hear This! spoken word
Kraftwerk – Home Computer
Seefeel – Minky Starshine
Nightmares On Wax – Nights Interlude + George Carlin – God
No-Man – Heaven Taste
21st Century Aura – Disorientation
DJ Spike – Outer Land (part one)
Grace Jones – The Crossing (Ohh The Action…)
Kraftwerk – Morgenspaziergang
Dreamfish – School Of Fish
Barbarella – Barbarella (Irresistible Force Mix) + George Carlin – Nursery Rhymes