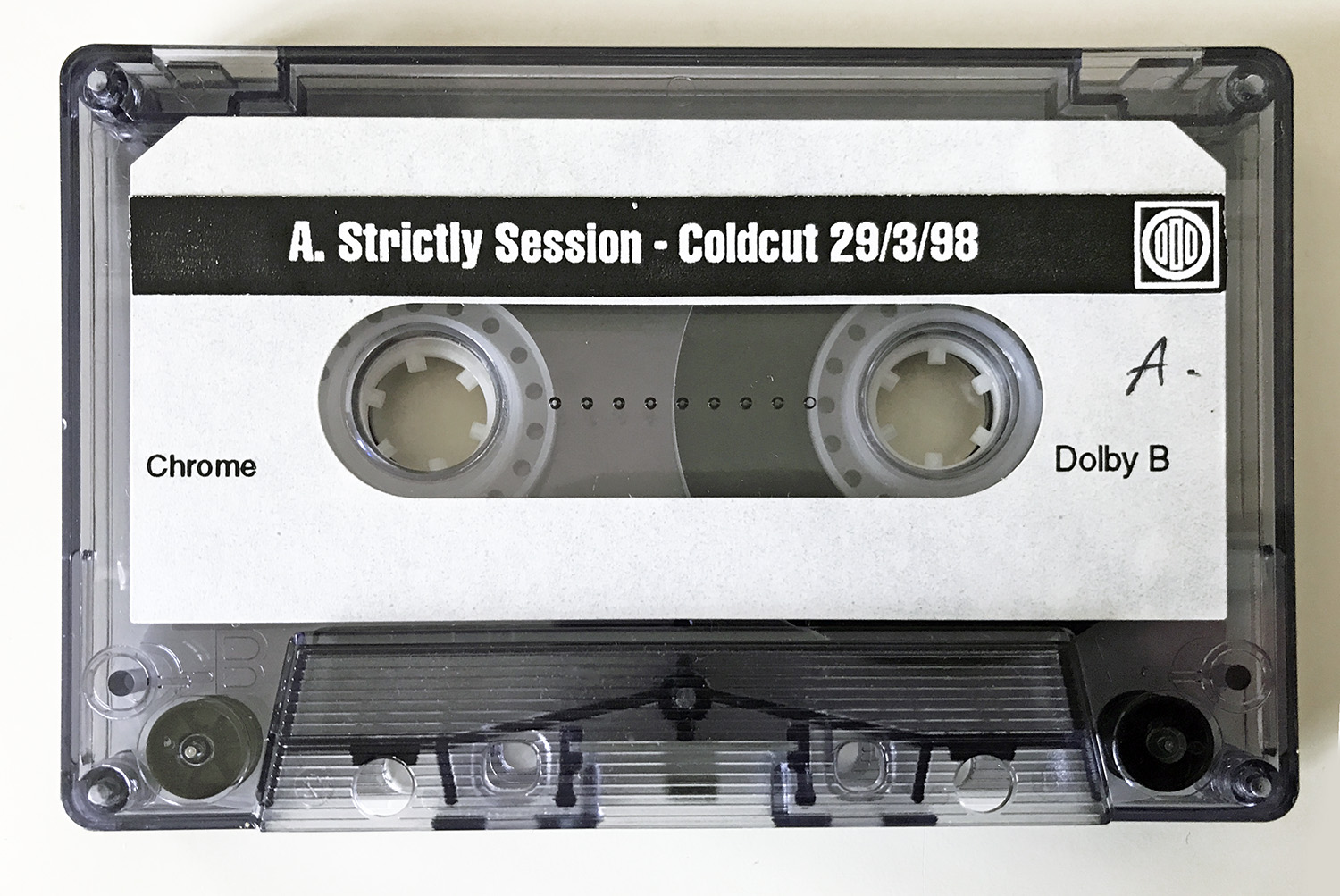 Another blast from the tape drawer past in the form of an early March 98 show where we roll through many of the tunes of the day and try to recall what exactly I played. Kicking the door in with their amazing remix of Liquid Liquid's 'Scraper', the Psychonauts absolutely load the track up with heaviness, dropping down into a slower tempo at one point and adding all manner of dance floor destruction. Always loved what they did and had a chance to play with them down in Brighton (I think) early on when there were four of them in the crew. Boards of Canada's 'Sixtyten' – not much to be said here, it's a classic now but this was being played from a white label test pressing before the album was released at the time. Scorn's 'Falling' gets made over by Rob and Sean from Autechre in a finely sliced piece of precision dark techno dub.
From there I'm mixing well above my ability, the 4/4 of Autechre's moody remix into the lush heavily swung 6/8 of Max Brennan (from the Invisible Soundtracks compilation on Leaf) and then out into more heavy swing of 'Mrs Chombee…' (this time on the wrong beat). The tempos might be the same but they sure don't sit together too nicely – thankfully the mix back out into Cut Chemist's remix of Liquid Liquid's 'Cavern' isn't too painful. I'd forgotten how excellent this was, Cut was on a roll at this point, after his mix of Shadow's 'Number Song' and with his Major Force one yet to come.
At this point we dip into something weird and formless that seems to be a mix of Headstone Lane's 'Back In The Day' from the EBV label, the KLF's UFO remix of the Pet Shop Boys and Req's 'I' before what must have been an ad break interrupts.
Part 2 next week…
Track list:
Unknown – Intro
Liquid Liquid – Scraper (Psychonauts remix)
Boards of Canada – Sixtyten
Scorn – Falling (Autechre FR 13 mix)
Max Brennan – From The Temple To The Nile
The Herbaliser – Mrs Chombee Takes The Plunge (DJ Food remix)
Liquid Liquid – Cavern (Cut Chemist Rocks A Rave In A Missile Silo remix)
Headstone Lane – Back In The Day
Pet Shop Boys – It Must Be Obvious (UFO mix)
Req – I