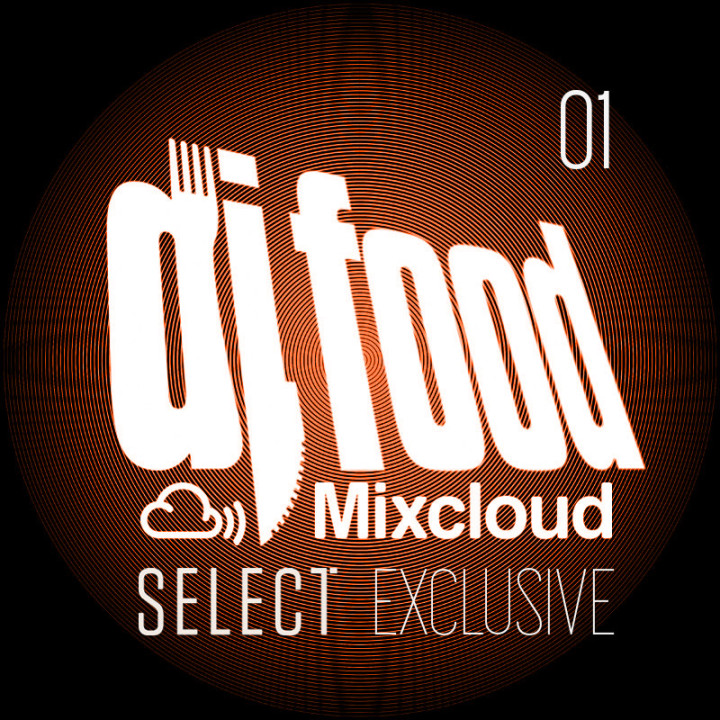 Given the times we're currently in and the loss of gigs and jobs all round, it's time to open the archives and let people hear all those tapes, DATs and CDRs that have been sitting there for decades. I've set up a new subscriber channel via Mixcloud SELECT – and I'll be uploading exclusive, newly-encoded vintage mixes from my Solid Steel archive regularly for a monthly fee.
I like the Mixcloud model because over half the fee goes to paying royalties for the artists being played, Mixcloud take a cut for providing the service and then I get a bit for all those hours spent making the mixes in the first place. The fee is £2.99 a month (although you can pay more if you wish) and for that you'll have access to mixes from my personal stash (some pictured below).


These will date back to the 90's and even predate Solid Steel occasionally, they'll all be mixes that I've made or occasionally collaborated on. I'll endeavour to make sure none of them are currently available anywhere else and include track lists and making-of details where I can. These will be exclusive to subscribers only for the foreseeable future, I'll still upload free new mixes to my regular Mixcloud account but subscribers will also have some exclusive new mixes that I make specially for several months ahead of them being made public – sign up here
The first one is the complete session PC & I did for John Peel's legendary BBC Radio 1 show 20 years ago this month, just before the release of our Kaleidoscope album. Only half of it was broadcast at the time and I've restored it from CDRs I found recently.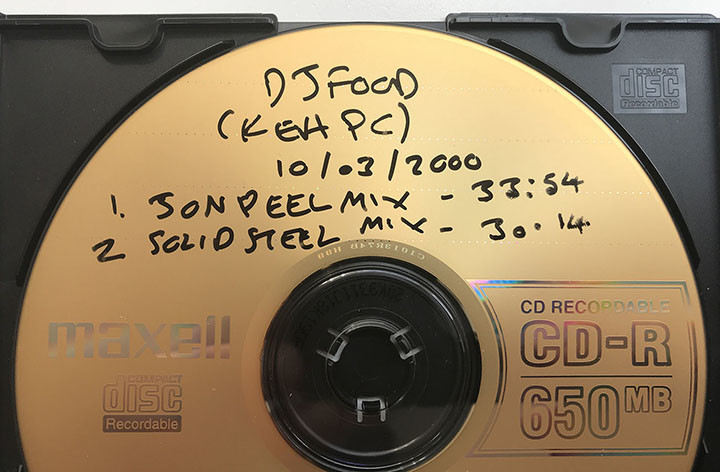 Track notes: (Mixcloud's word count is quite low for text so I'm adding notes here)
A restored version of the original session PC and I did for the late John Peel just before the release of our Kaleidoscope album. This was jammed out live on 4 decks in my studio at the time in Camberwell and then overlaid with spoken word later.
I think we were way too over-eager on the first half with all the scratching but some of it manages to be pretty humorous in places. It all gets way deeper once we calm down and I was surprised how ambient it got, listening back.
It's very rough and ready but you have to remember that this is completely improvised on 4 decks with one of us 'driving' the mix and the other embellishing it in response at different points. This is how PC and I worked, I can't think of any time that we rehearsed anything in the same way that DK and I did later for our 4-deck shows.
The intro and outro skits are from a great album called 'Miniatures', 1 min sketches and songs compiled by Morgan Fisher in the 80s, when we knew we were doing a John Peel session I thought it'd be a laugh to have 'John' introduce the mix. The Steady track, 'Alarming Frequency' is the first ever release on the Tru Thoughts label. The Leonard Nimoy read of Ray Bradbury's 'Marionettes Inc.' turned up in another form a year later on our first Solid Steel mix CD. The Spontaneous Sound gong record is actually an alias of Christopher Tree, a percussionist whose album I found in the US one time, it had virtually no info on it other than the title and the stamp of a drum shop where it had been sold.
I had to look up some of these tracks using Shazam and Discogs, both still twinkles in a programmer's eye at the time this mix was made, twenty years is a long time ago but we'll be going even further back soon…
John Peel session track list:
Norman Lovett – John Peel Sings The Blues Badly (Pipe Records)
David Shire – The Taking of Pelham 123 (Music On Vinyl)
Steady – Alarming Frequency (Try Thoughts)
Tortoise – Died (UNKLE Bruise Blood mix (Thrill Jockey)
Ray Bradbury read by Leonard Nimoy – Marionettes Inc. (Nonesuch)
RYU – Rhythm Asobi (feat. DJ Krush & Tunde Ayanyemi) (Cross)
Spontaneous Sound – Spontaneous Sound (Private Pressing)
Sun Ra monologue from Space Is The Place film
Rhythm Devils – The Apocalypse Now Sessions (Passport Records)
Fridge – Of (remix) (Go! Beat)
Kid Koala – Tricks & Treats (Ninja Tune)
Slowly – On The Loose (Autechre remix) (Chill Out Label)
Eric B & Rakim – Follow the Leader (acappella) (4th & Broadway)
Bushflange – Redokov (Hard Hands)
Child's View – Shift (Blue Note)
Kid Koala – Scurvy (Ninja Tune)
DJ Food – Turntable improv
Major Force – Sitting On the Edge Of The World (Apeman Records)
George Duke – North Beach (MPS Records)
Morton Subotnik – Silver Apples of the Moon loop
Weather Report – Milky Way (Columbia)
Herbie Hancock – Raindance (Columbia)
Unknown breakbeat
Andy Partridge – The History of Rock 'n' Roll (Pipe Records)