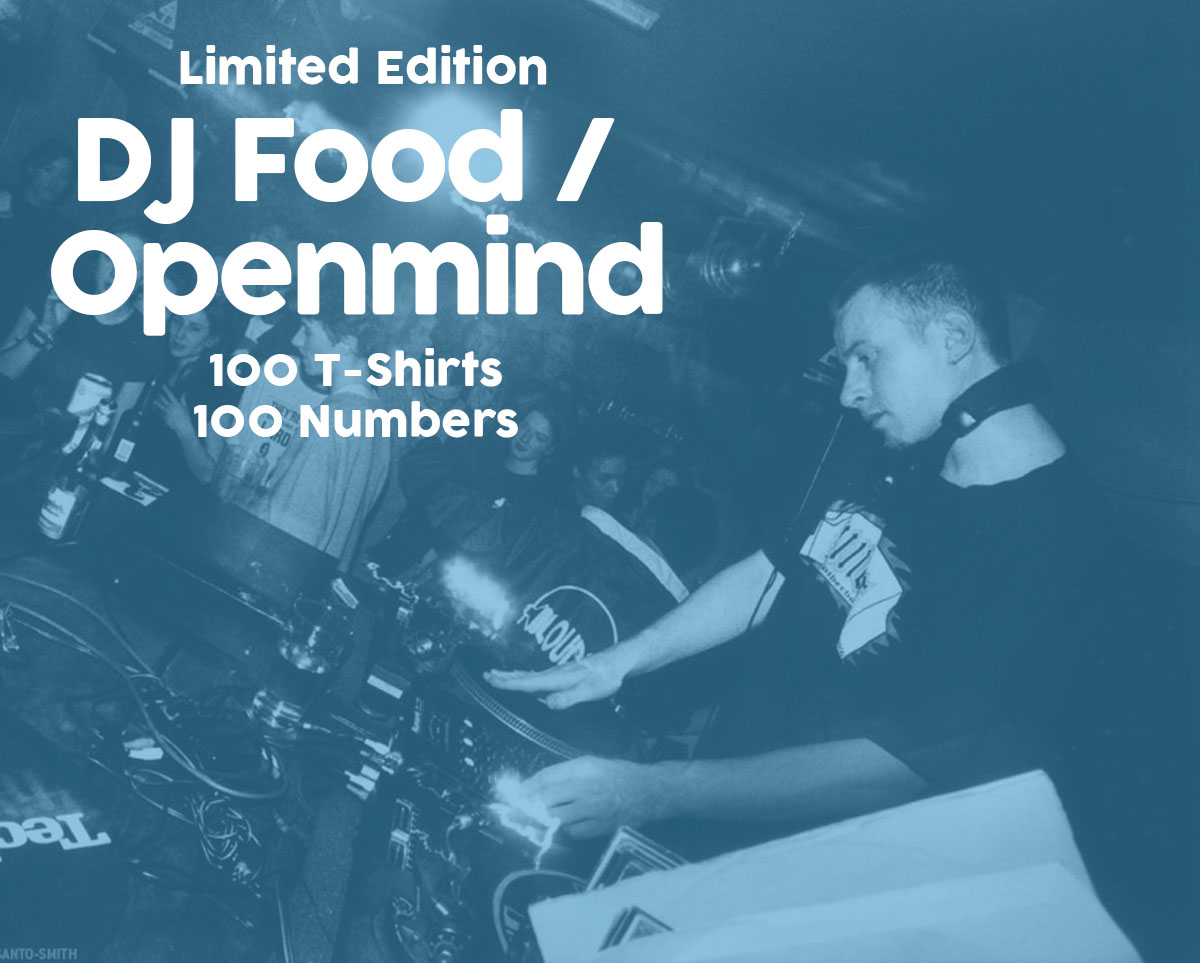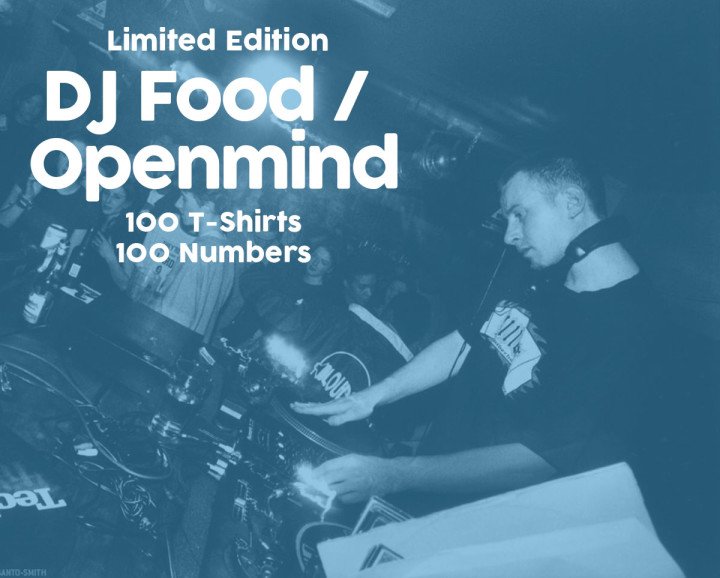 26 years ago today, the first Ninja Tune Stealth night happened at the Blue Note in London.
Here's the flyer, reconstructed from the original 1995 file.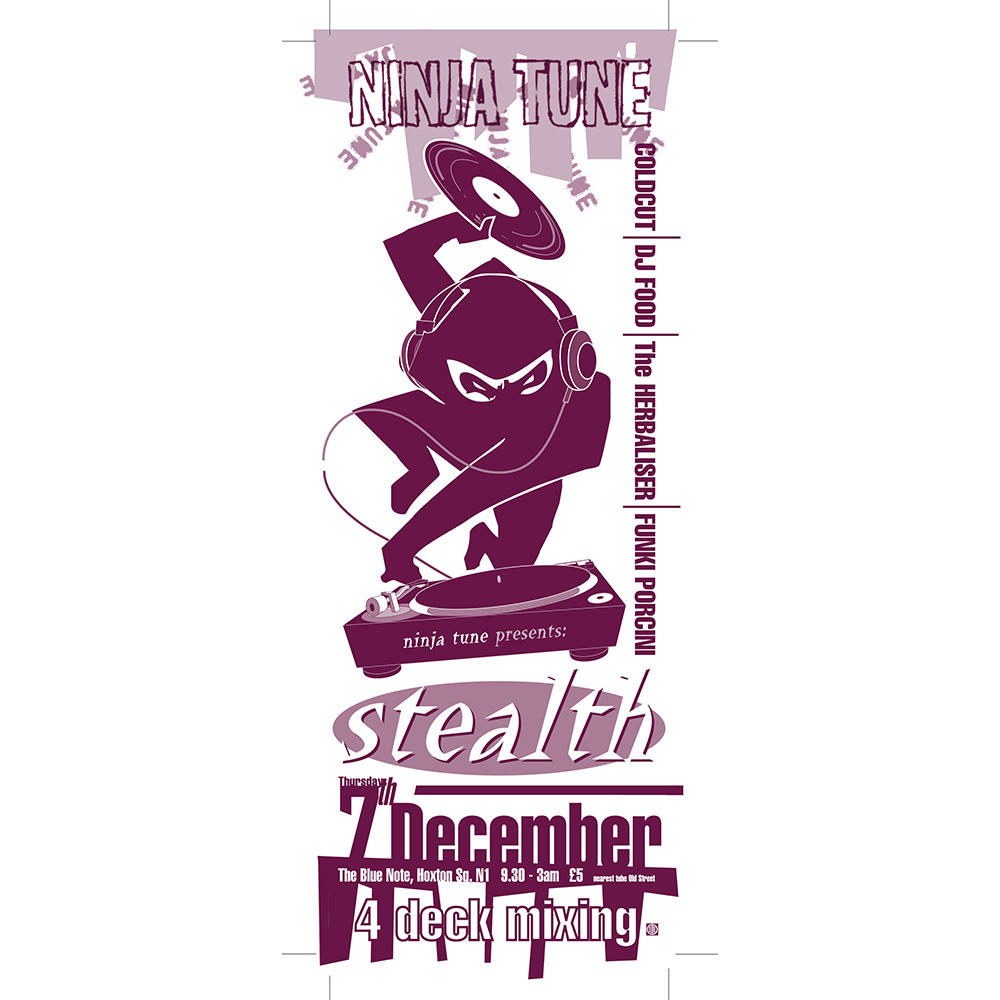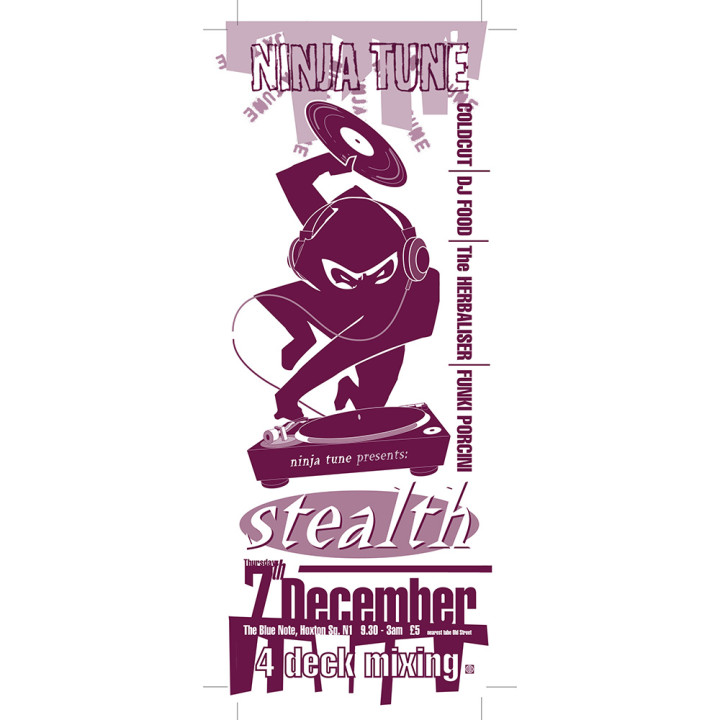 It's also 1 of 100's 4th birthday so I teamed up with them to make a T-shirt.
100 only, no reprints, choose your number, size and colour.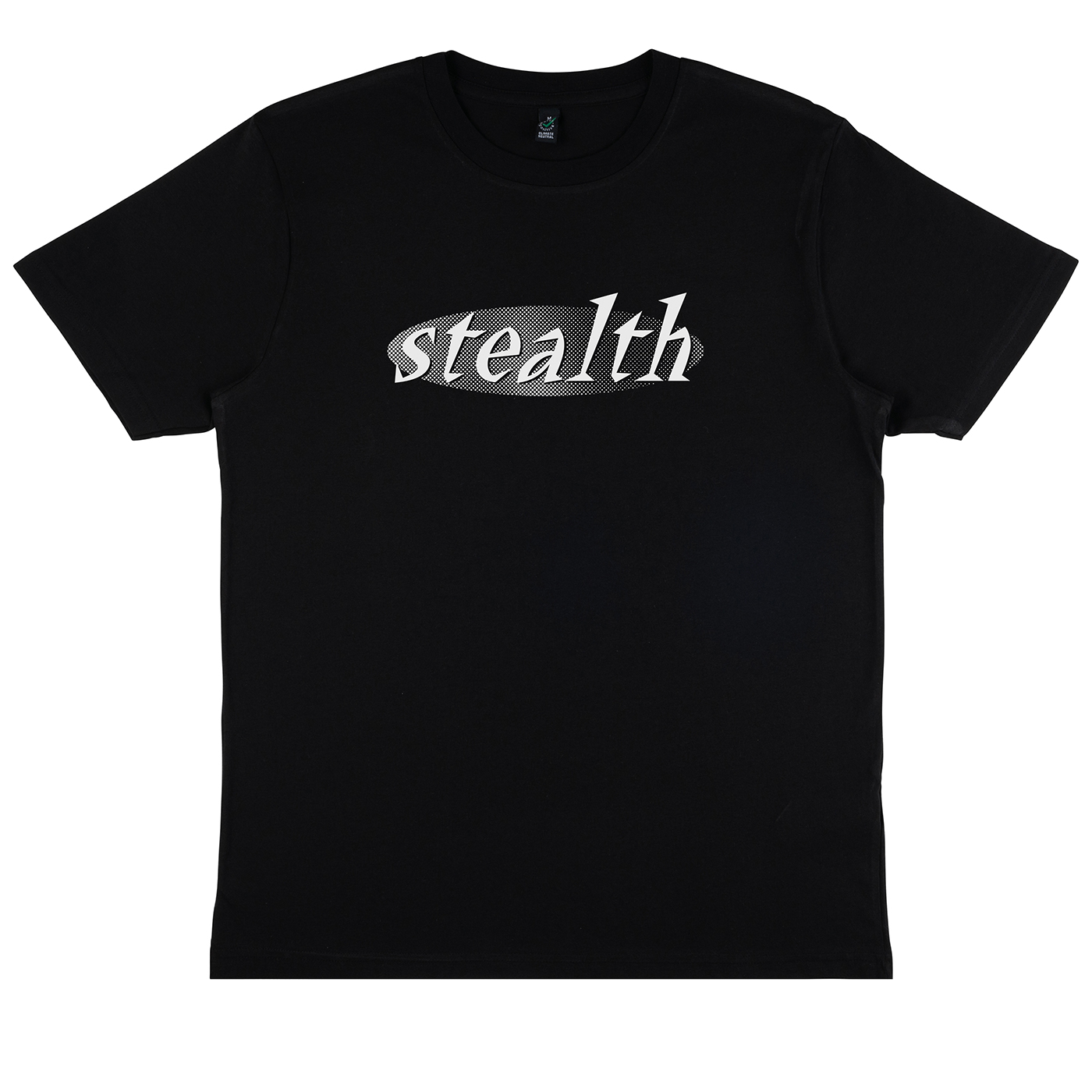 Ready to buy now…  weare1of100.co.uk/limited-edition/dj-food-openmind/