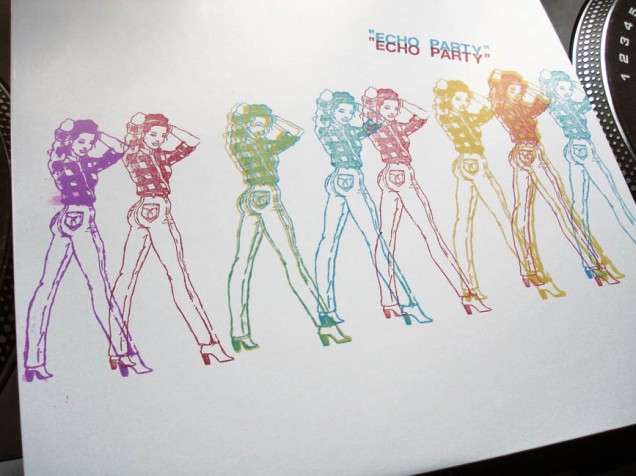 This record was all over the net at the end of last year and Edan should need no introduction. This is basically a mix tape on vinyl and the legend has it that Edan was given access to the Traffic Entertainment Group back catalogue to do what he could with. Two years passed and it's finally here, barely 30 minutes but who's complaining when it sounds as good as this? There's a sample with video here to start you off.
The beautiful thing about the covers for this vinyl release is that, much like the 'Secondhand Sureshots' record I posted about earlier, they are all different. Instead of screen printing though you get variations of a rubber stamp and I picked up what I think is a particularly nice version with multiple women on it. Only two pictures here as the sleeve is super minimal, the only other mark on it is a tiny 'A' stamped on one of the labels.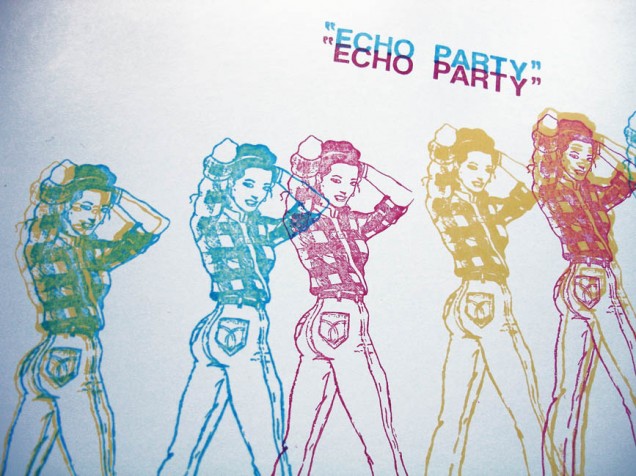 See a little video of Edan customising the covers here.