The thrill of the hunt, the race from shop to shop, trying to seize a copy of that limited edition release you know everyone else has been patiently waiting for. All that returned today as I ventured out for the third annual Record Store Day and, for the first time ever, had to queue to get into a record shop! Unheard of! Rough Trade East was packed with a line of about 50 people outside when I arrived. It was great to see so many people turning up to snap up the goodies and see bands and RT has the juice and coffee bar to add to the experience.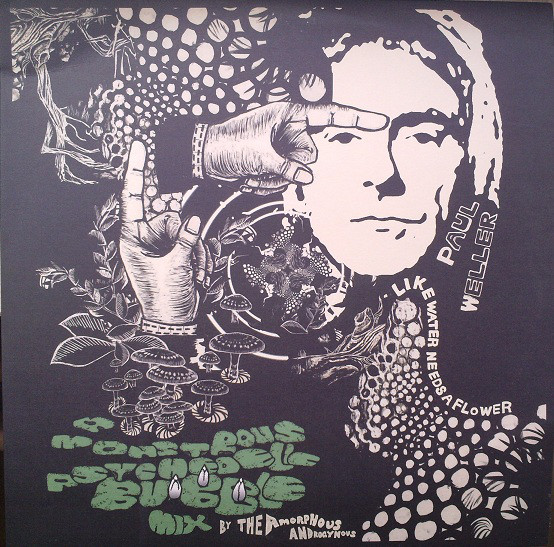 Unfortunately, it was such a success that the record I went out specifically to get – the Amorphous Androgynous remixes of Paul Weller on a 500 copy 12″ – was nowhere to be found, sold out everywhere! I went from Brick Lane to Soho to Ladbroke Grove – none left. This is obviously good but maybe Island could press a few more copies next time please? I'd been waiting for this since it was announced and they did a remarkable job of keeping it offline so I've still not heard it although the cover did get posted the other day and now they're going on eBay for upwards of £99!.
That buggers up my first post as well as I was going to kick off a week-long series of beautiful records with that, but never mind, I have many waiting in the wings… First up is 'Secondhand Surehots' – the deluxe version from Dublab, containing tracks by Daedelus, J Rocc, Ras G and Nobody. In case you didn't catch this excellent short film a month or so ago as it did the rounds on the net, please check this out for the story.
Now, that's the trailer, the full film is more like 30 minutes and it's included in the deluxe vinyl package on a DVD with bonus audio as well. Also within the pack you get a 12″ picture disc, 2 full colour slipmats, stickers and here's the winner – each sleeve is a unique screen print, utilising old gatefold LP covers as the canvas. Mine was a Dan Fogelburg LP, you can still read the original credits through the ink and one of the sleeves even still has the original LP insert in it!. All in all, a great concept, well executed and lovingly put together, a must for all diggers and vinyl lovers out there.