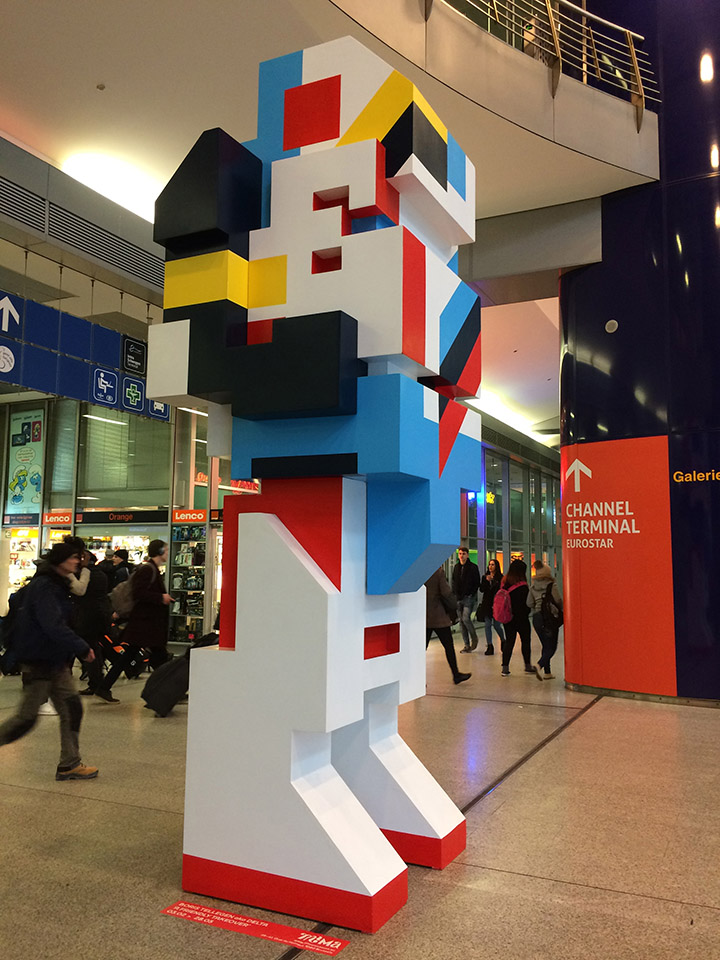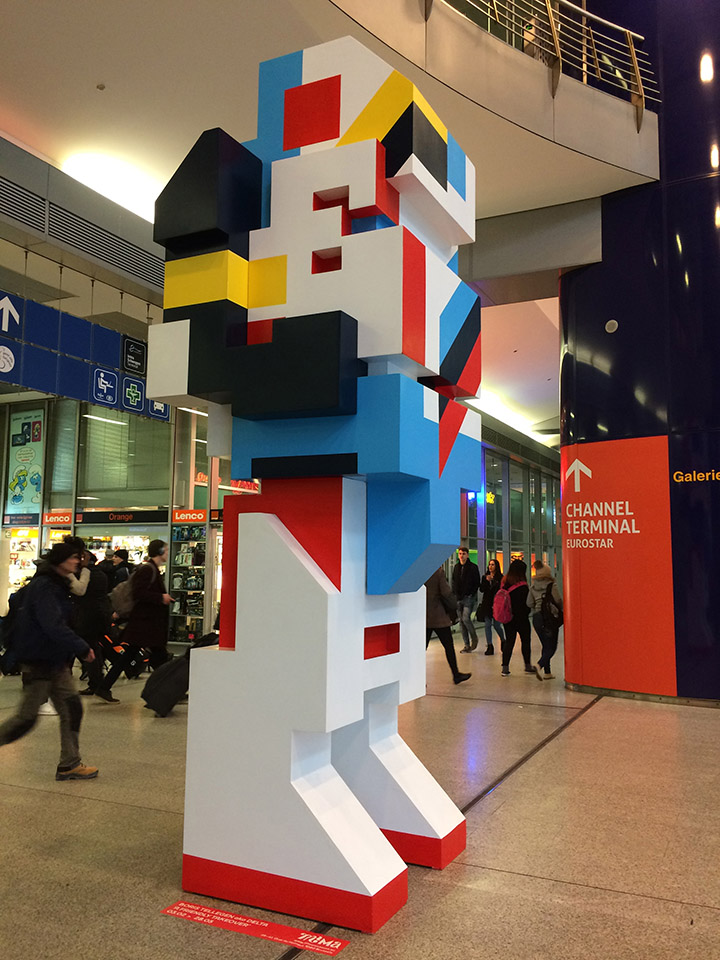 Over the weekend I was in Brussels to play a couple of gigs and was lucky enough to have enough spare time before my train home to visit the Mima museum in Molenbeek district about 20 minutes walk from the Central station where I was greeted by the figure above. Created by Boris Tellegen aka Delta or Mess (in his graffiti days) the construction advertised the 'friendly takeover' of the museum he had undertaken over three of its floors.
Once inside the viewer is greeted with a very different experience to the usual galleries with work around the edges. Boris' work is all about 3 dimensional space and he has a legitimate claim to popularising the 3D graffiti lettering style in Europe later taken up by artists like Daim, Toast and Loomit. His work also uses collage, layers and exposed sections and the contents of the exhibition are displayed thus.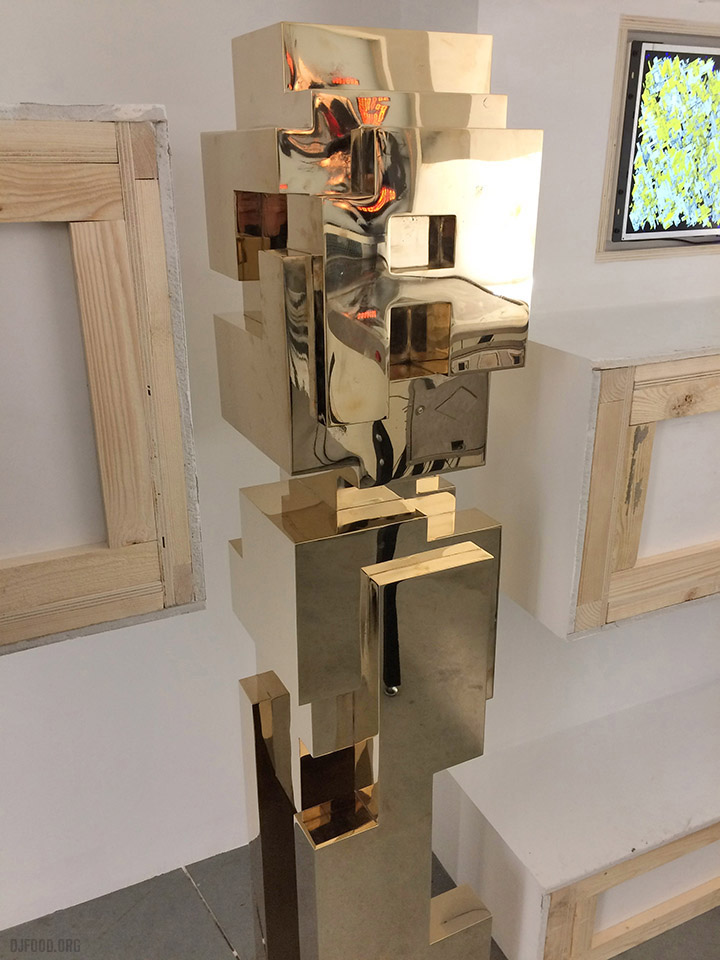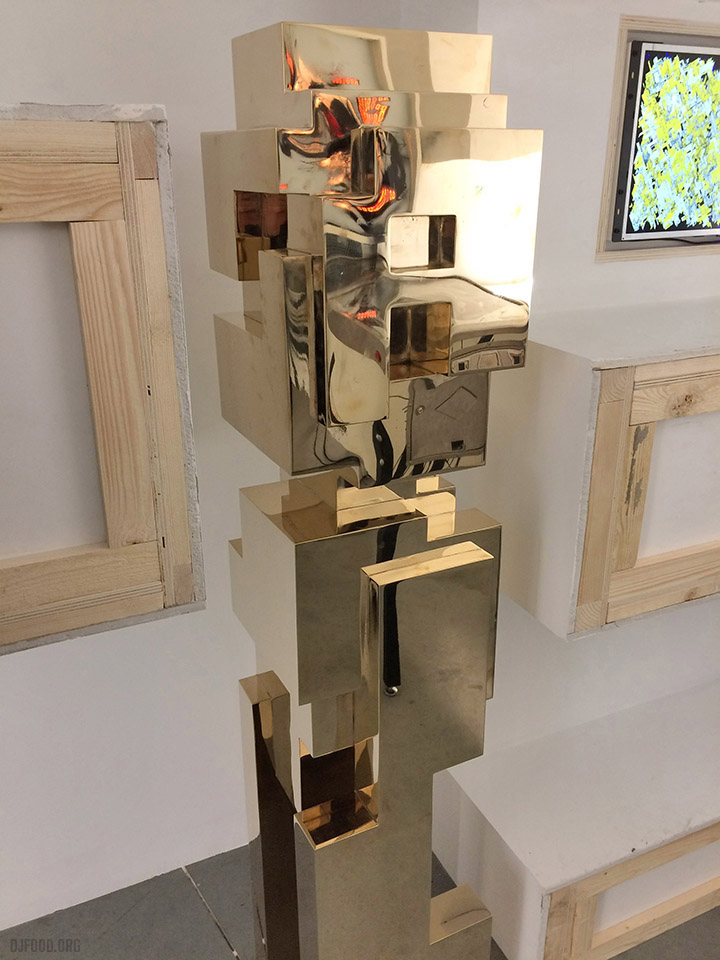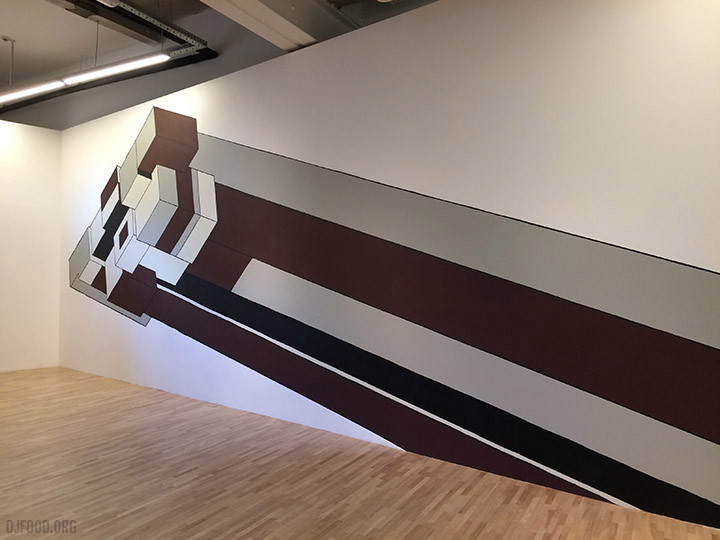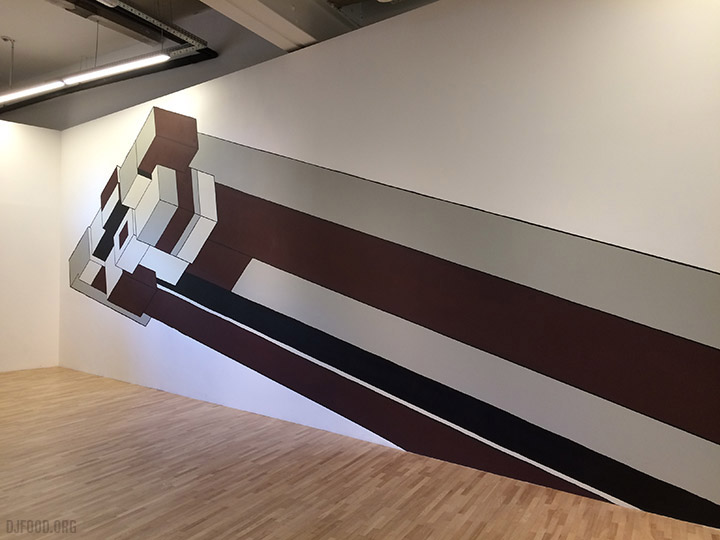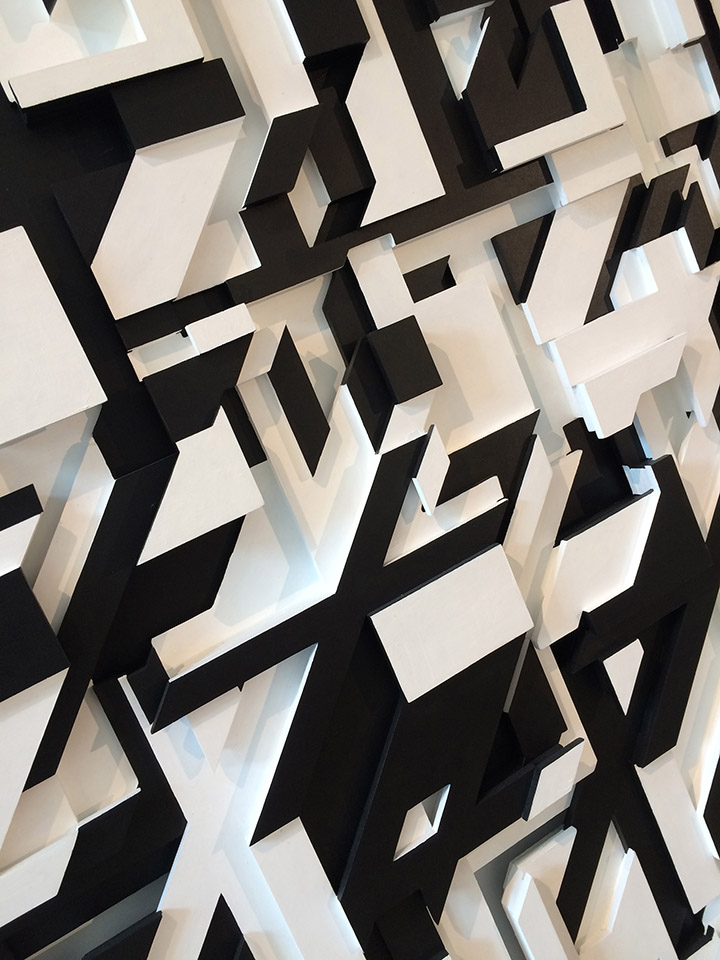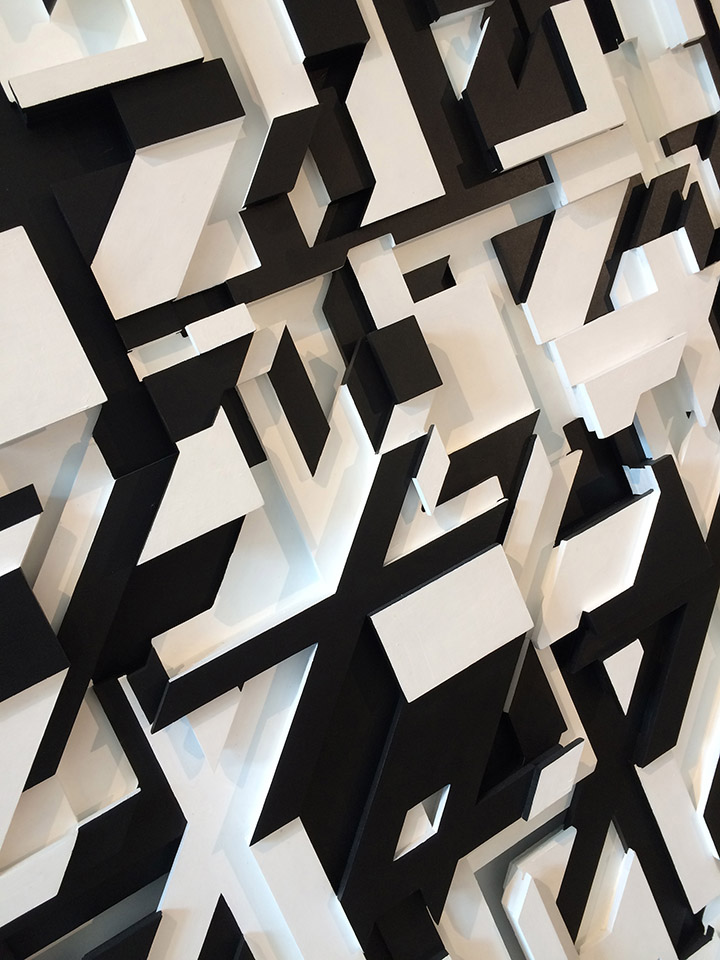 His many record sleeves are on display including a few we collaborated on in the late 90s for DJ Vadim and Ninja Tune. I'm also featured in some of the films dotted around the galleries talking about how we met and worked together. For me this was the most interesting room, when he work was a hybrid of letter forms and architecture, always suggesting three dimensional forms, blueprints and later, broken, ripped or smashed structures that give a looseness and random feel to his work.
You're forced to peer inside, through or at cross-sections of several pieces which have themselves become part of a larger artwork in what almost seems like an anti-exhibition, hiding more than half of some works in the pursuit of a new way to experience them. See some examples from a 2011 exhibition here.
His letter figures (extract the name DELTA from some of their forms) remind me of Giacometti, Paolozzi and vintage robots. In fact, on the first floor he adds in some of his inspirations, including a huge collection of toy robots and a page of original art from a Judge Dredd story. When I visited his studio in '97 one of the first things I saw on the shelf was a Japanese Gundam toy and a Todd McFarlane Spawn robot figure and it all made sense.
Some smaller figures are hidden inside larger ones including a train set nestled inside the body of a huge reclining figure on the third floor, visible through a glass window. The exhibition is on until the end of May and is a fascinating retrospective of sorts of an artist who keeps on pushing and evolving. Also look out for the incredible '86-97′ book which faithfully replicates his two graffiti black books created between these years.