Day 3: Friday – San Francisco – White Walls Gallery, 5000 people and a pillow fight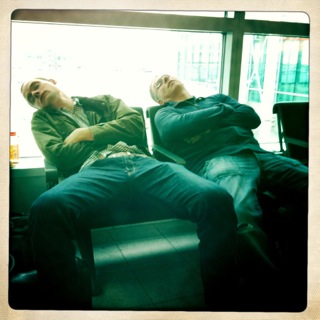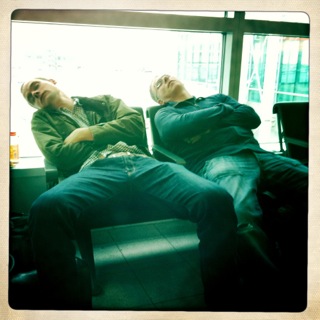 Half dead with jet lag and exhaustion we pile into the van for the airport, none have eaten but suddenly Jeff appears with a big bag. "I've got pie!" he exclaims and we remember that Melissa Phillips (aka Aeluv from the Ninja forum), who had been taking photos the night before, is an expert baker and had bought a couple of large apple pies with her. Saved from starvation, thanks Melissa. The flight to SF was six hours so we finally got a bit of sleep until we touched down and wound the clock back another three hours to west coast time. We had a short window until sound check and I'd done some homework before I left; Augustine Kofie was having a show at the White Walls Gallery ten blocks from our hotel and I really wanted to see it 'in the flesh' so to speak.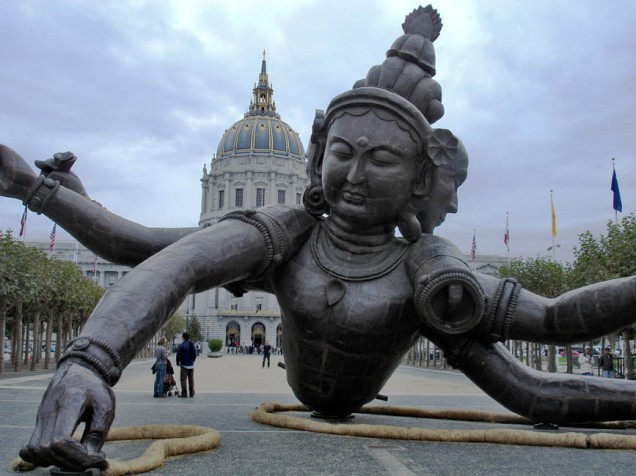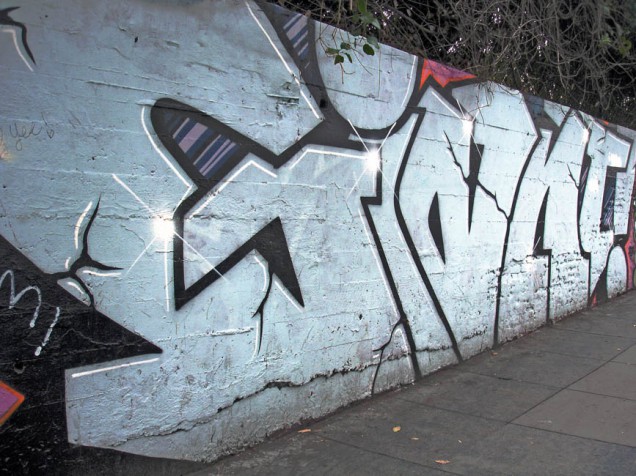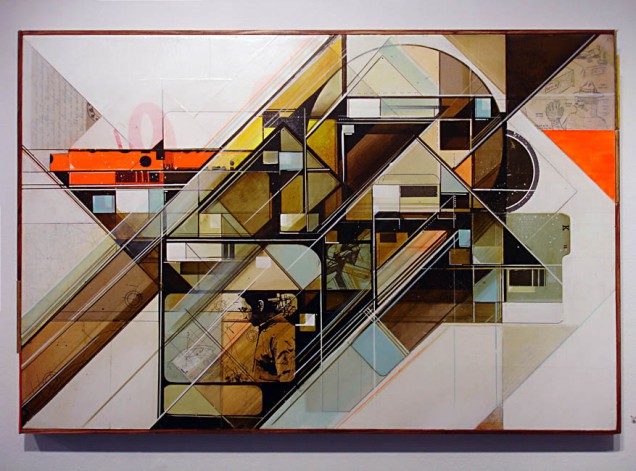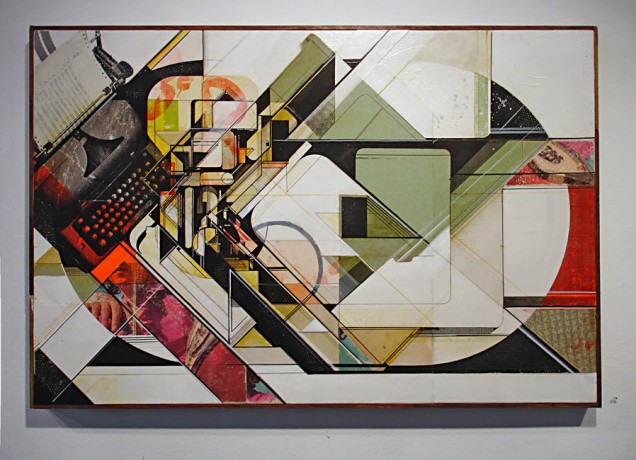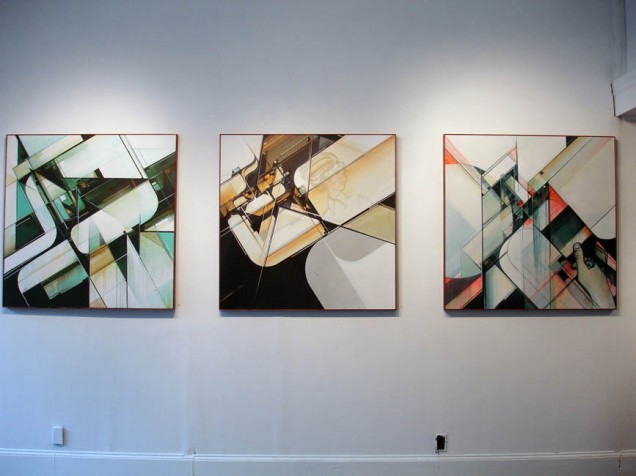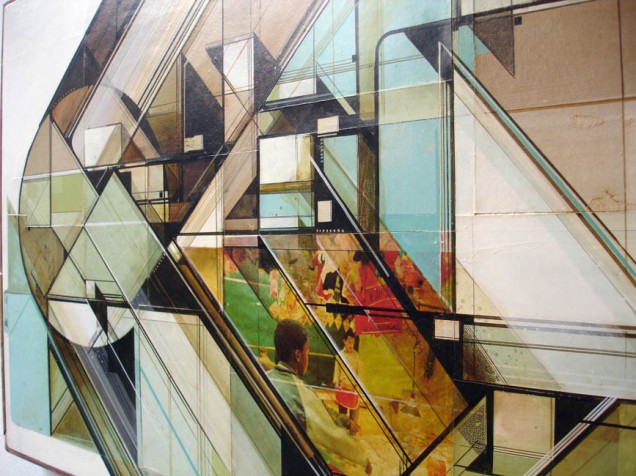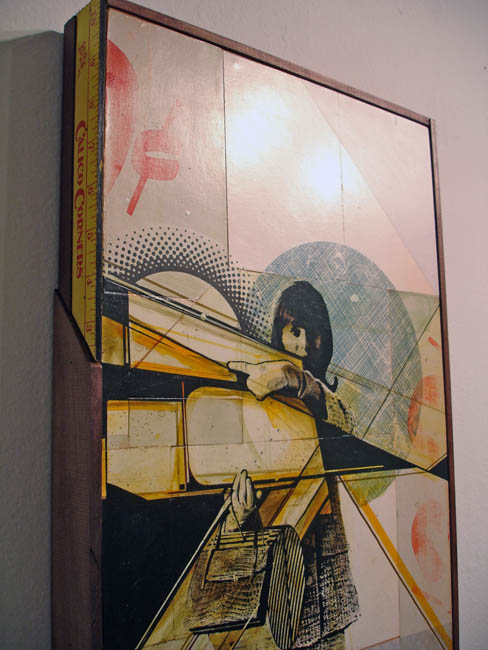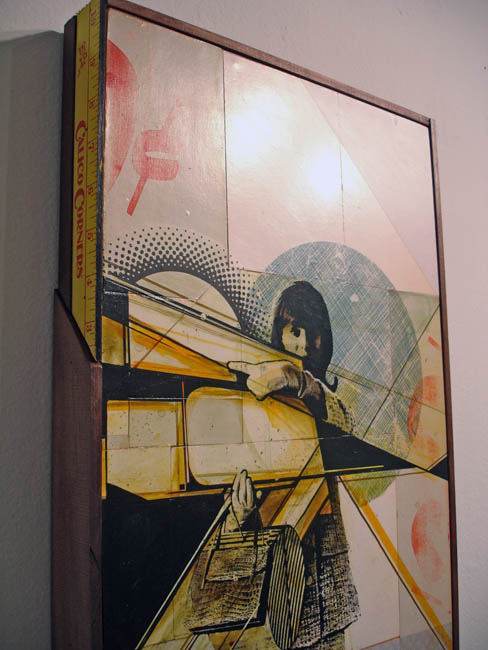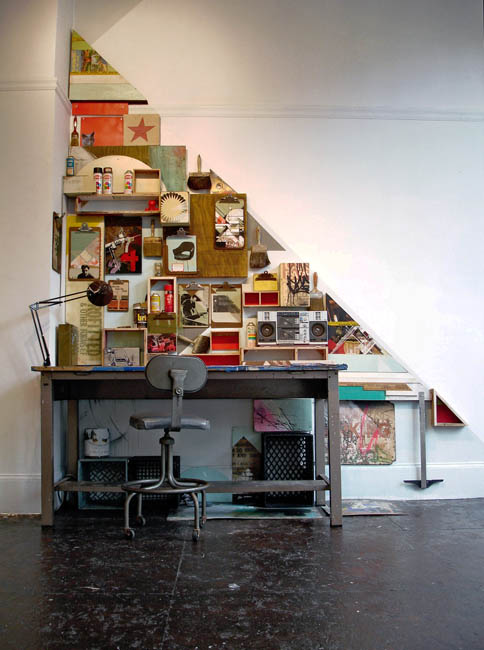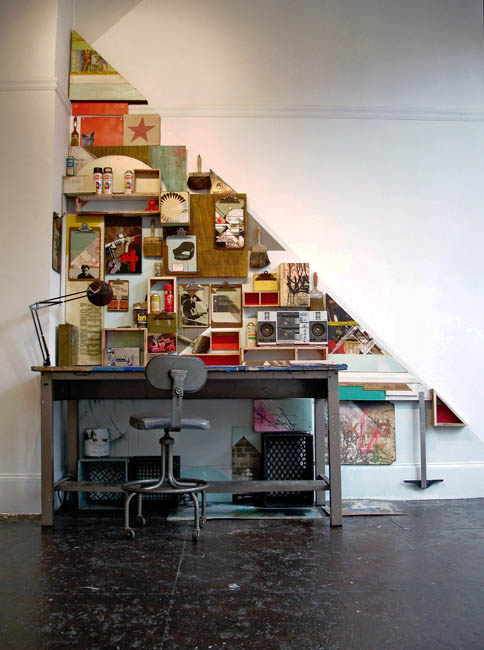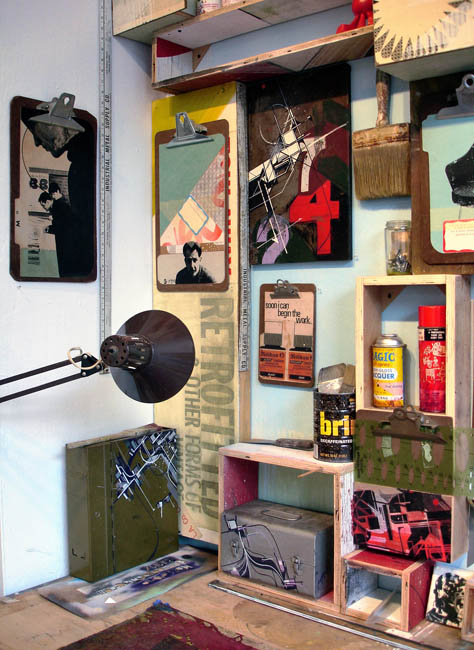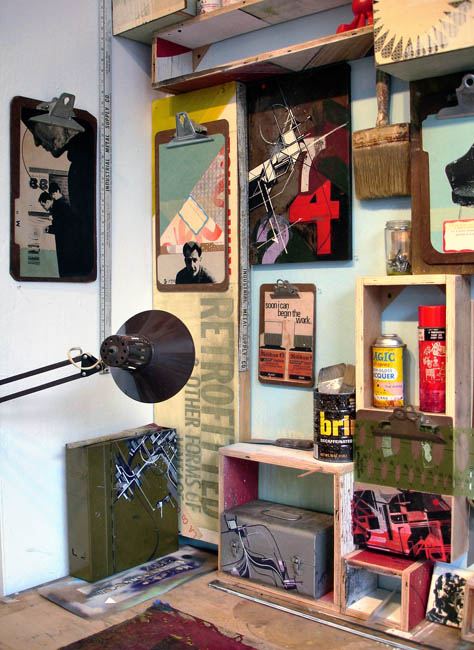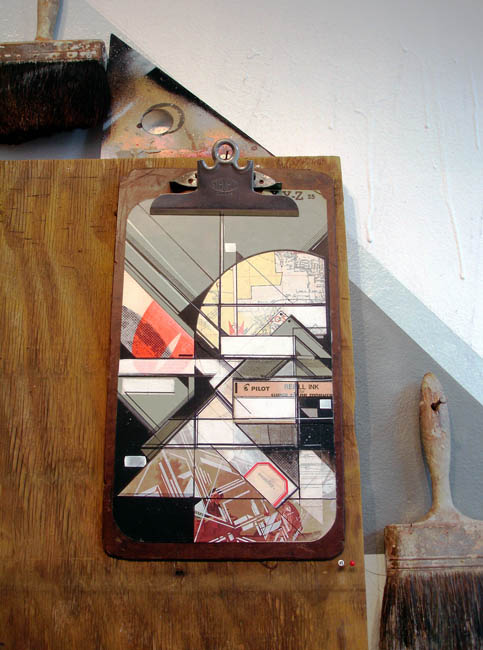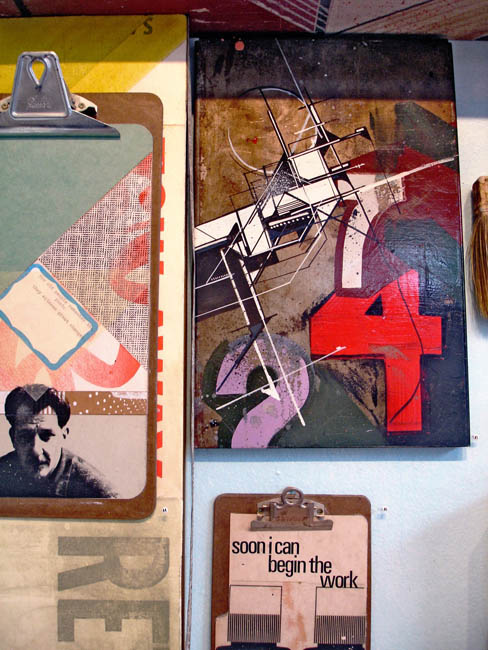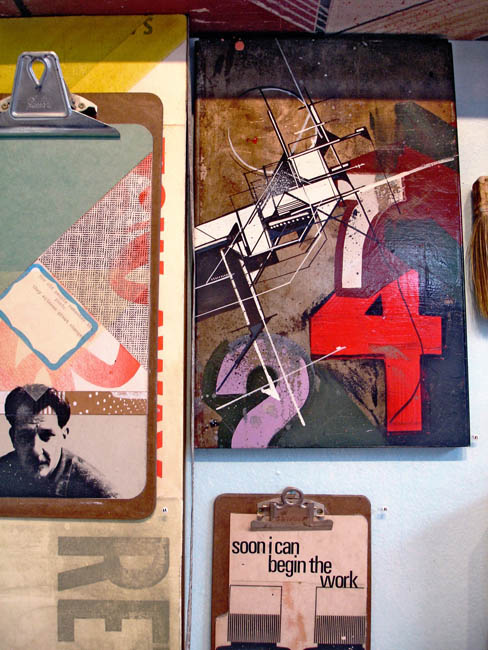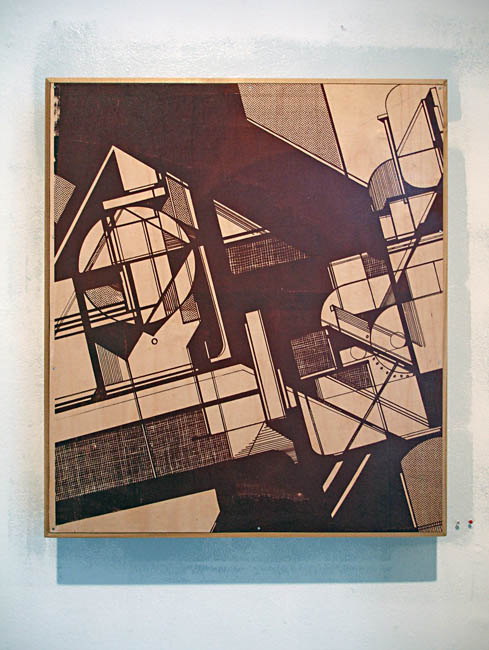 [singlepic id=2514 w=320 h=240 float=left]
It was well worth the effort, Kofie's work is a masterclass in collage, construction and colour balance, each piece has as much woodworking in it as painting. He uses found objects, textures and images alongside a geometric constructivist style that springs, somewhere along the way, from graffiti, framing some of the pieces with printed wooden rulers that he finds on his travels. One corner of the gallery was a recreation of a hypothetical Kofie workspace, complete with table, lamp and cutting mat, the shelves piled with rusted spray cans, clipboards and storage boxes that he had customised. On the back wall he'd painted one of his signature style pieces, skewed circles and tightly controlled detail, some of his work reminds me of Syd Mead's organic technology designs.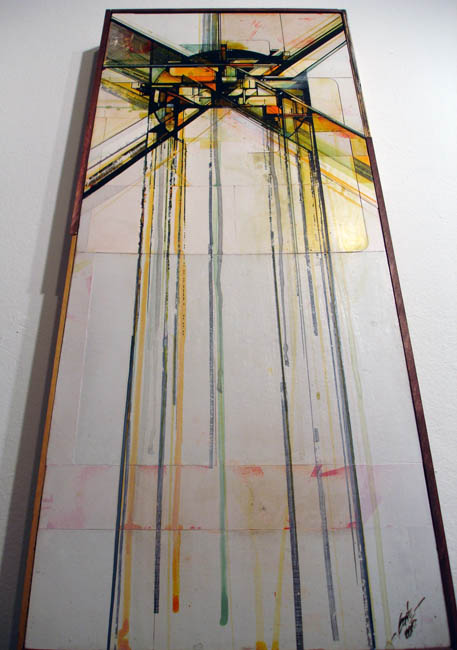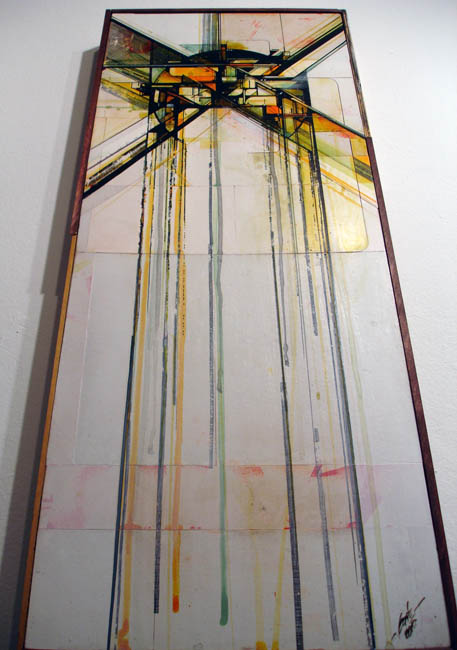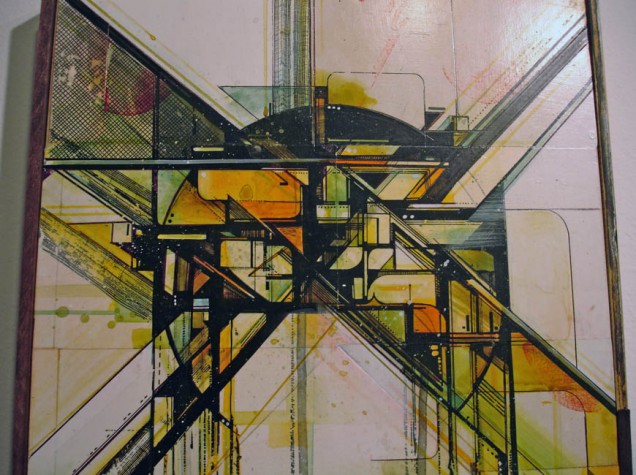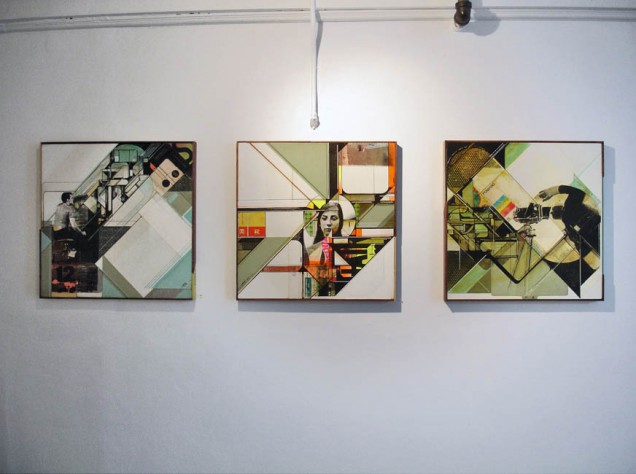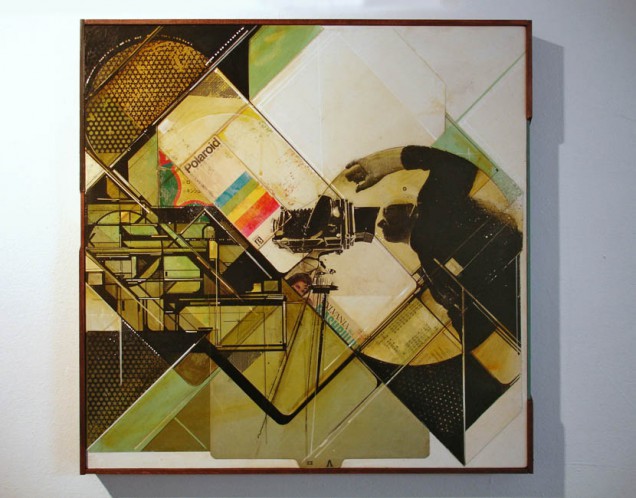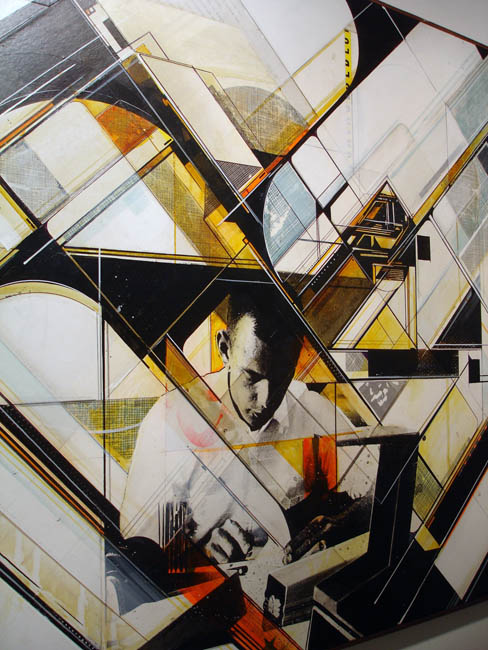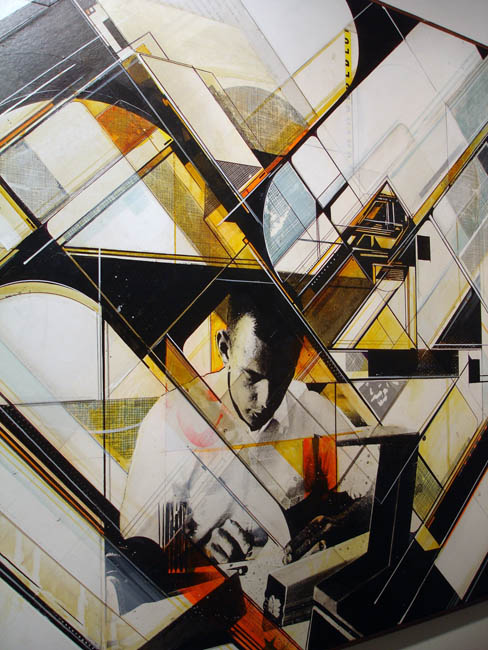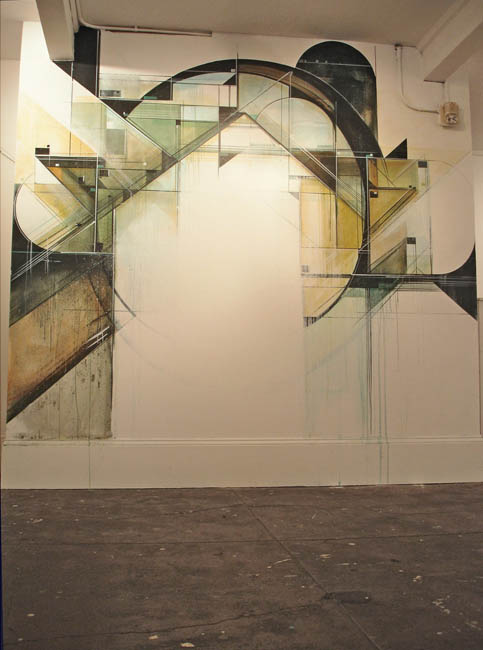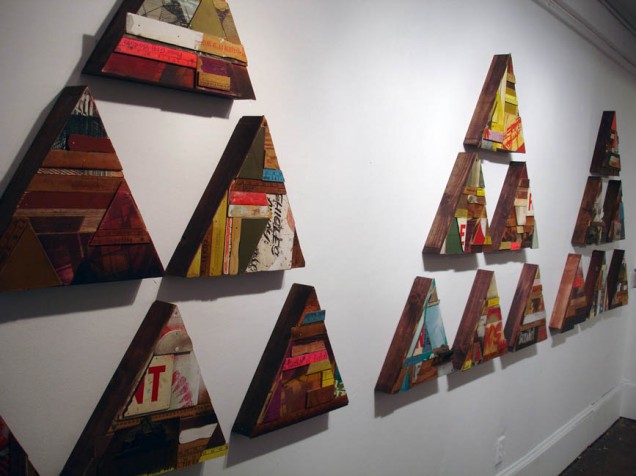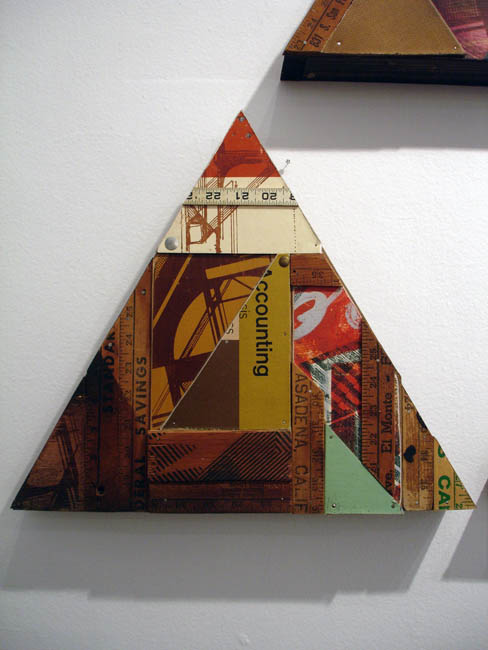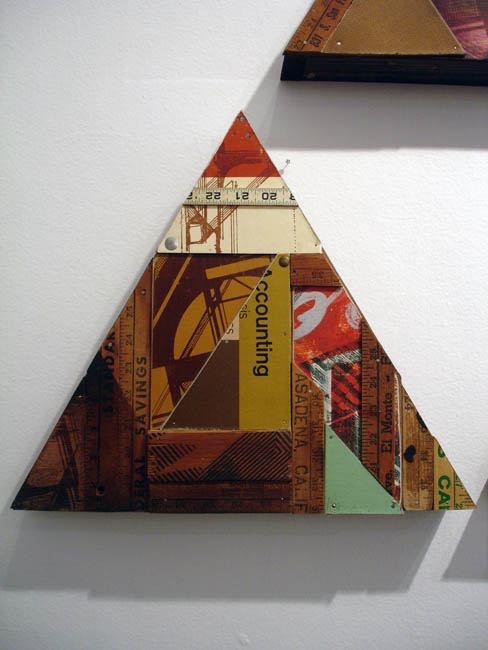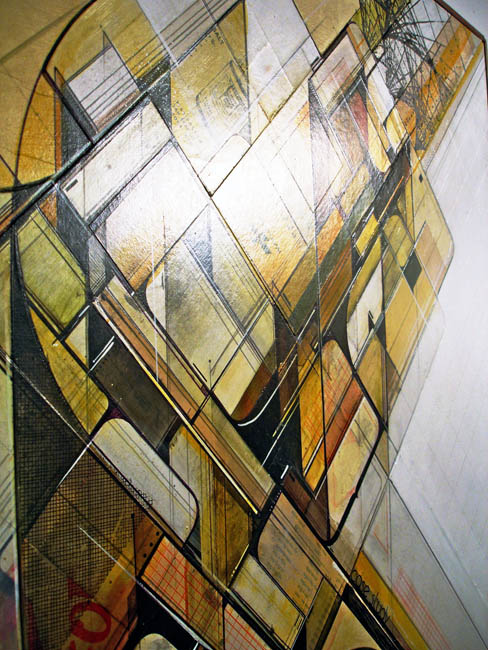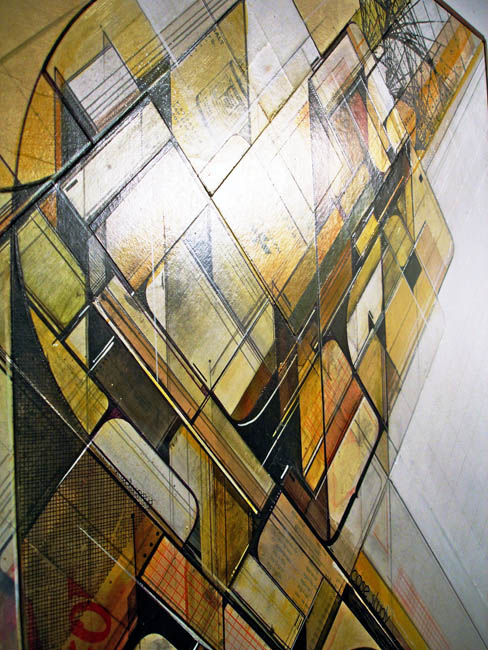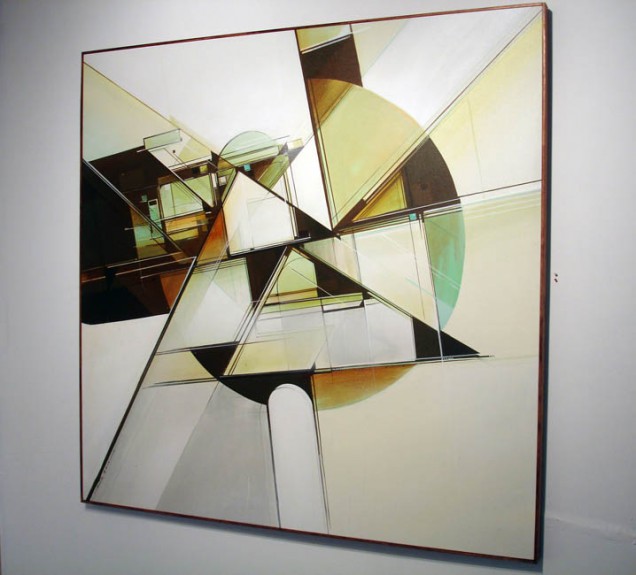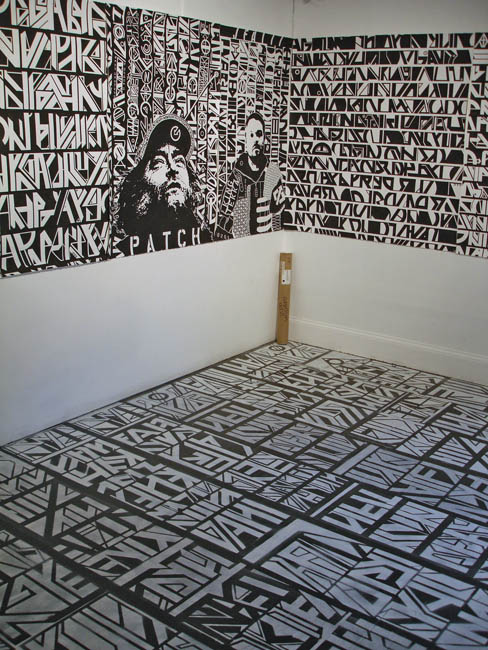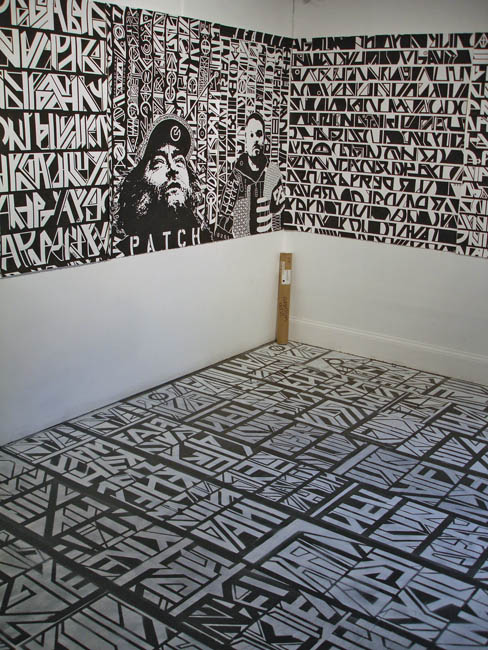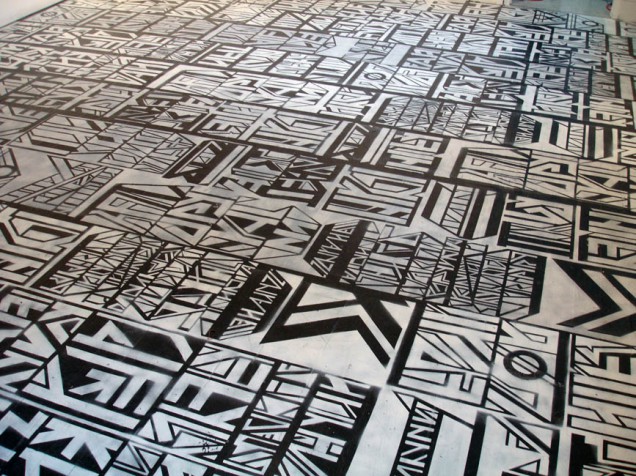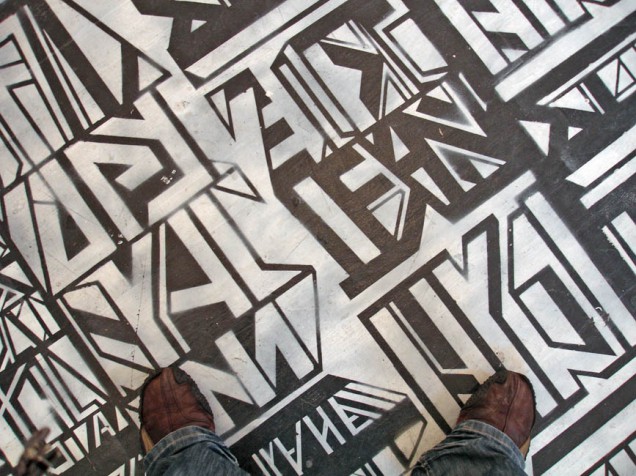 [singlepic id=2522 w=320 h=240 float=left]
Soundcheck saw a huge line up of decks with Amon, Kentaro, Koala, DK and I all fitting across the stage for this one. Anticipation was high as this gig was a free party, paid for by Converse who had sponsored the tour. There had been over 6000 applications for tickets and, even though the club had 4 rooms, it was doubtful that everyone would get in (5000 ended up through the door apparently). I'd hoped to meet up with Michael Bartalos – the creator of the original Ninja logo – at Kofie's show but he couldn't make it, luckily he made the gig and appeared at the DJ booth 5 minutes before we were due to play. It was great to finally meet the man who had been the catalyst for my own versions and fitting that it was the 20th anniversary that had marked the occasion.
.
[singlepic id=2499 w=390 h=260 float=left]
The show was a great success, marked by the introduction of a pillow fight interlude in Kid Koala's set where he took two pillows from the hotel and asked for volunteers from the audience. Two had to have a pillow fight, holding one arm behind their back whilst a third was asked to operate a small sampler onstage filled with foley sounds á la Loony Tunes cartoons to soundtrack the fight. This was a great success and rendered all the more bizarre because Eric was playing a version of 'In The Mood' called 'Classical Cluck' where the song is recreated by clucking and squawks. Upstairs after our set Jeff's wife had arrived with their new baby who was sound asleep even though the bass from Amon Tobin's set downstairs was making cups literally jump off tables nearby. SF Weekly has a nice review and a few pictures too.