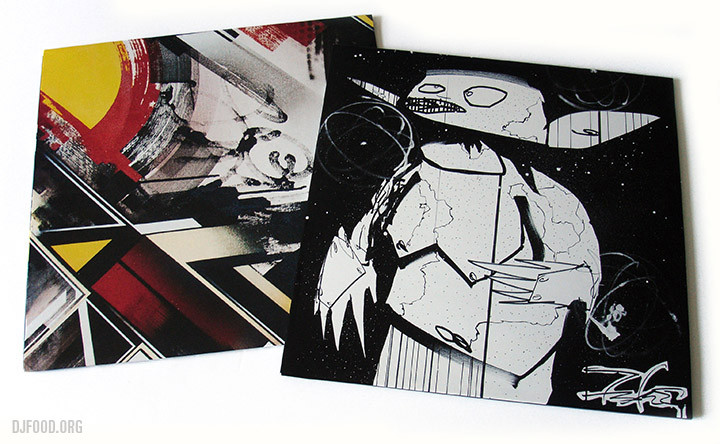 OK, so – Gamma Proforma – UK label dealing in music, art, books and apparel (T-shirts to you and me). I've mentioned them before, most notably with the recent Divine Styler album that blew my socks off in January but also with the ReWire kickstarter of last year and the Futurism 2.0 exhibition they put on a couple of years back. Their 'roster' – if you can call it that as they seem to deal in a project by project way – is full of name familiar to this blog both new and old: She One, Augustine Kofie, Divine Styler, Futura 2000, Will Barras, Remi/Rough, Delta, Rammellzee, Syd Mead and Ian 'Swifty' Swift among many more. If that isn't enough to get your interest then you may as well stop reading now. I just want to highlight some of the currents releases coming out of this great label who seem to have tapped into my mind at times and assembled items that tick multiple boxes to an extent where it's just getting silly now.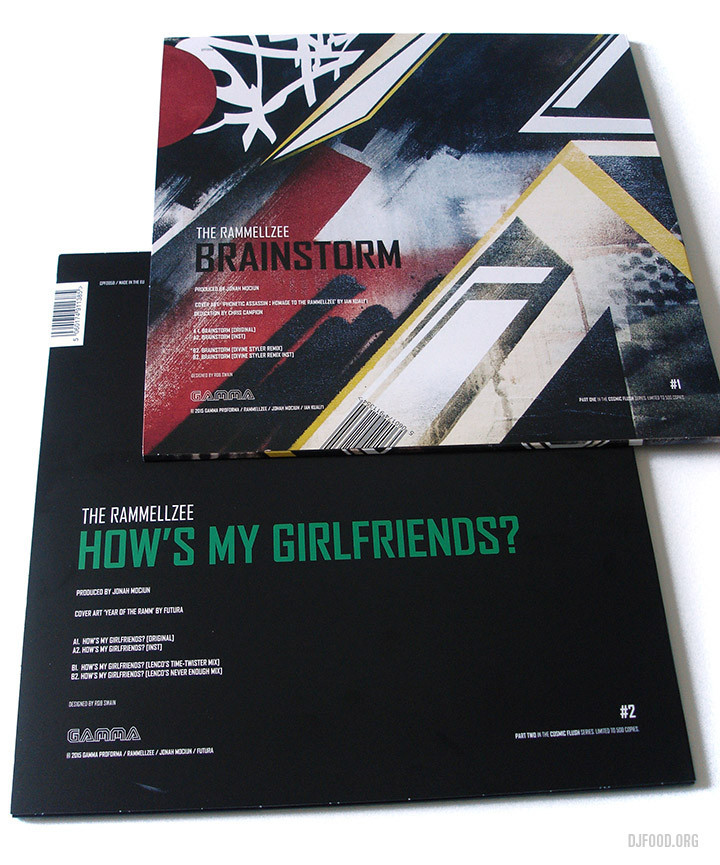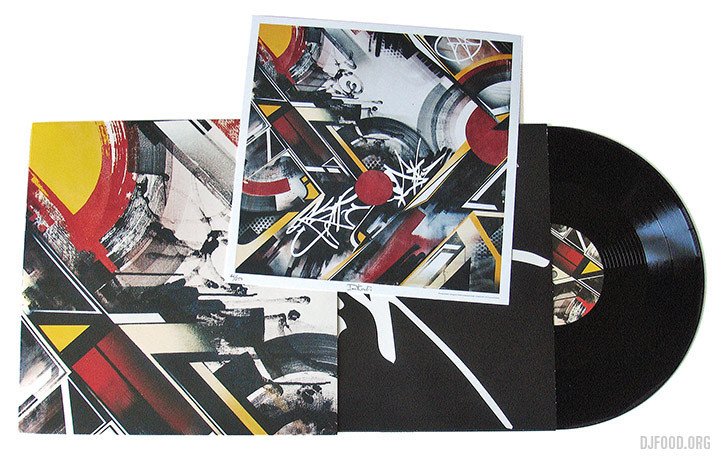 Their current big project is a multi-part release of The Rammellzee's final album, 'Cosmic Flush', incomplete at the time of his death but now finished by producer Jonah Mociun whom he worked on it with. Each track is being released on a single 12″ backed with a remix + instrumentals with a different artist chosen to provide the cover which is also included as a signed print.
Above and below are the first two singles, 'Brainstorm' and 'How's My Girlfriends' with art by Futura 2000 and Ramm acolyte Ian Kuali'i and remixes by Divine Styler and Mr Len (ex-Co. Flow). The third 12″ – released next month – will be 'Crazay' with art by Delta and Mike Ladd on remix duties. Each 12″ is a pressing of 500 with half of these adding the print, these versions aren't cheap and the Futura one is already sold out but the quality is top notch. Eventually all the releases will form the album proper although I'm not sure whether that will be collected into a box of some sort or issued on CD.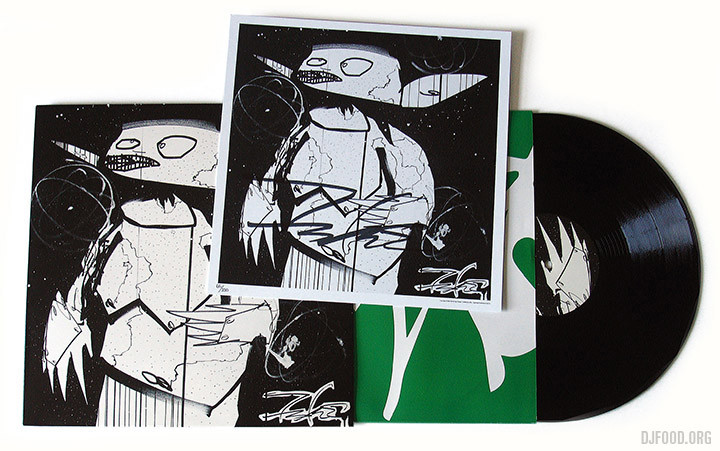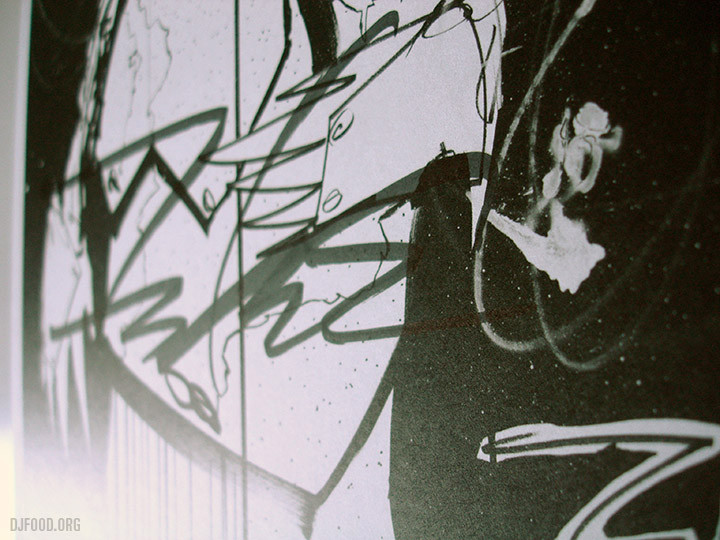 As you can see, there's a heavy emphasis on the more leftfield, abstract side of graffiti on these releases and that's carried over into the books and T-shirts too. The She One book with 7″ picure disc below is a heavy slab of goodness chock full of James Choules' flaming brushstroke camouflage styles from close ups to sketch book scraps and a beautiful collection presented without all the usual clichés of the genre.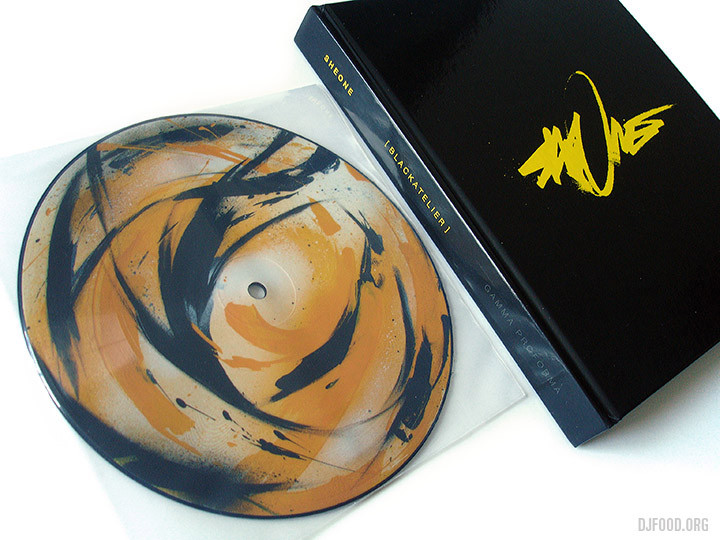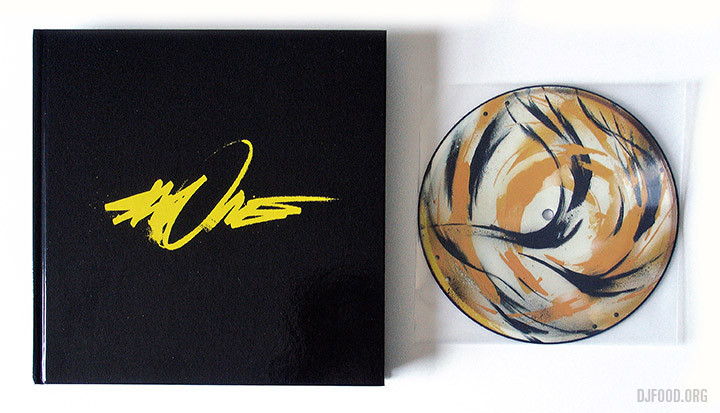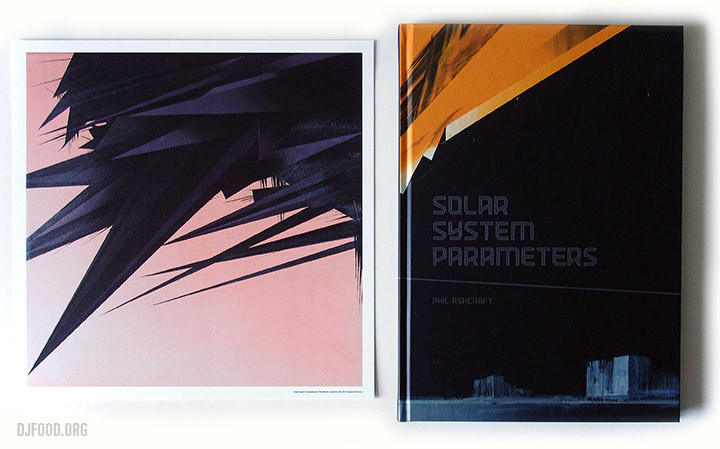 Similarly Phil Ashcroft's angular spikes take on a more 'futuristic' tone in his book of dystopian visions and sci-fi seems the be at the heart of what Gamma produce with Syd Mead T-shirts being an early release. There's also a shirt series underway too with Kofie supplying the first example on a white shirt below and Will Barras depicting a menacing Rammellzee in his signature style for the second.

All the pieces mentioned here are immaculately laid out and design forms the subject of another forthcoming book – a retrospective of Ian 'Swifty' Swift's career titled 'Full Circle', due in the autumn but you can pre-order it now. I daren't even mention the Will Barras book arriving shortly, the prints, magazines, original art or the digital freebies available if you peruse the Gamma site at length…
PS: in a weird act of synchronicity the Has It Leaked site just put up a look at the label too with quotes from me included – read it here and find out even more…