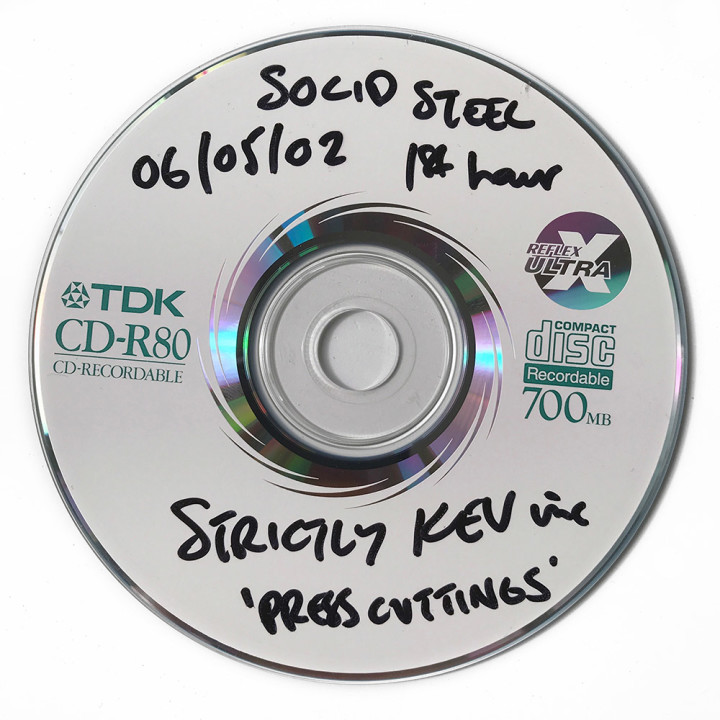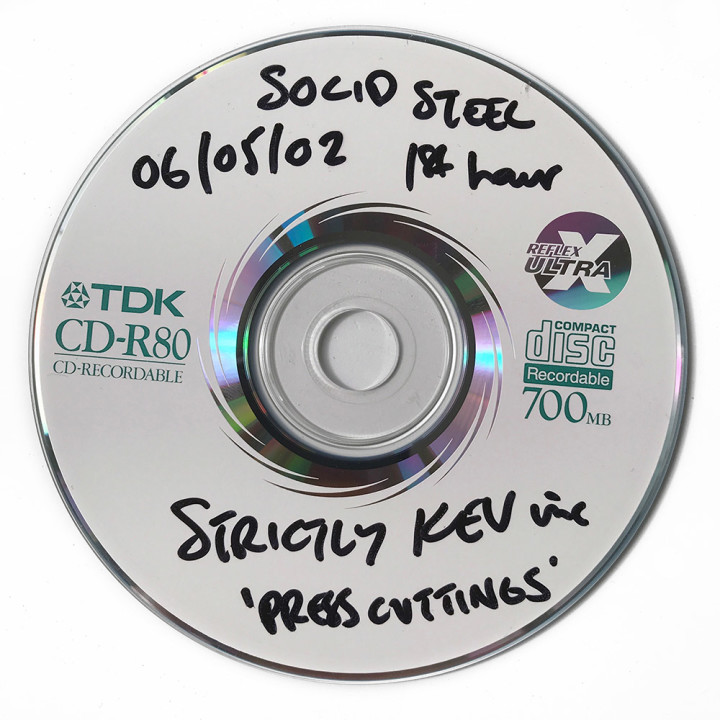 Almost 19 years ago today I opened a Solid Steel show of two halves, the 2nd being taken up by my deconstruction of DJ Shadow's 'The Private Press' album under the title, 'Press Cuttings'. That mix is already on my Mixcloud and Soundcloud so I won't be posting it but the half hour that preceded it has a lot to recommend it too.
Kicking off with The Flashbulb totally destroying LL Cool J's 'Mama Said Knock You Out', this is an acquired taste but I love it and can't hear the original without thinking of how some of the lines are mangled here. This of course was during the period where mash ups were big news and I was constantly looking for things of this ilk that would push the boundaries of how well known songs were retro-fitted with others. Scuzzy Buffer Underrun's version of The Orb's 'Little Fluffy Clouds' was just such an example and there was a whole site full of these kind of versions. Using an artificial speech generator to replace lyrics was something that I thought was going to be the next fad in the mash up genre but it never caught on.
At the time a lot of this material was only available via the web so lots were downloaded and burned onto CD-Rs and I'd use a Numark CDJ in my sets in addition to the two turntables. This particular model could pitch up or down + or -100% with pitch lock and you can hear this in the playing of Negativland's 'Yellow, Black and Rectangular' which is pitched right down to mix in to the "purple and red and yellow…" of The Orb (see what I did there?). You can hear the fragmented audio throughout the start and it gradually speeds up to the 124bpm of the Wookie track.
The mix from 'Scrappy' into 808 State's 'Cubik' caught me off guard listening again, I'd noticed the similarity of the descending bass lines in both and scratched the latter to fit the former. This is a really random set with The Herbaliser's serious overhaul of their own 'Something Wicked' track in the form of a bossa nova which, to me, is even better than the original. Another rework that radically retools the original is the Lotek version of Roots Manuva's 'Dreamy Days' which rolls into an excerpt from Steinski's as then unreleased 'Nothing To Fear' mix. Coupling Nelly and Marvin Gaye and peppering it with references to weed hence the subsequent track about marijuana that follows.
Tracklist:
The Flashbulb – Mama Said Knock You Out
Scuzzy Buffer Underrun – Little Fluffy Clouds
Negativland – Yellow, Black and Rectangular
Wookie – Scrappy
808 State – Cubik
The Herbaliser – Something Wicked (Bossa remix)
Evolution Control Committee – K-Tel-commercial
Roots Manuva – Dreamy Days (Lotek Bonanza Relick)
Steinski/Nelly/Marvin Gaye – Country Grammar
unknown – Marijuana
Part 2 can be heard here: https://www.mixcloud.com/strictlykev/press-cuttings-the-private-press-compacted/