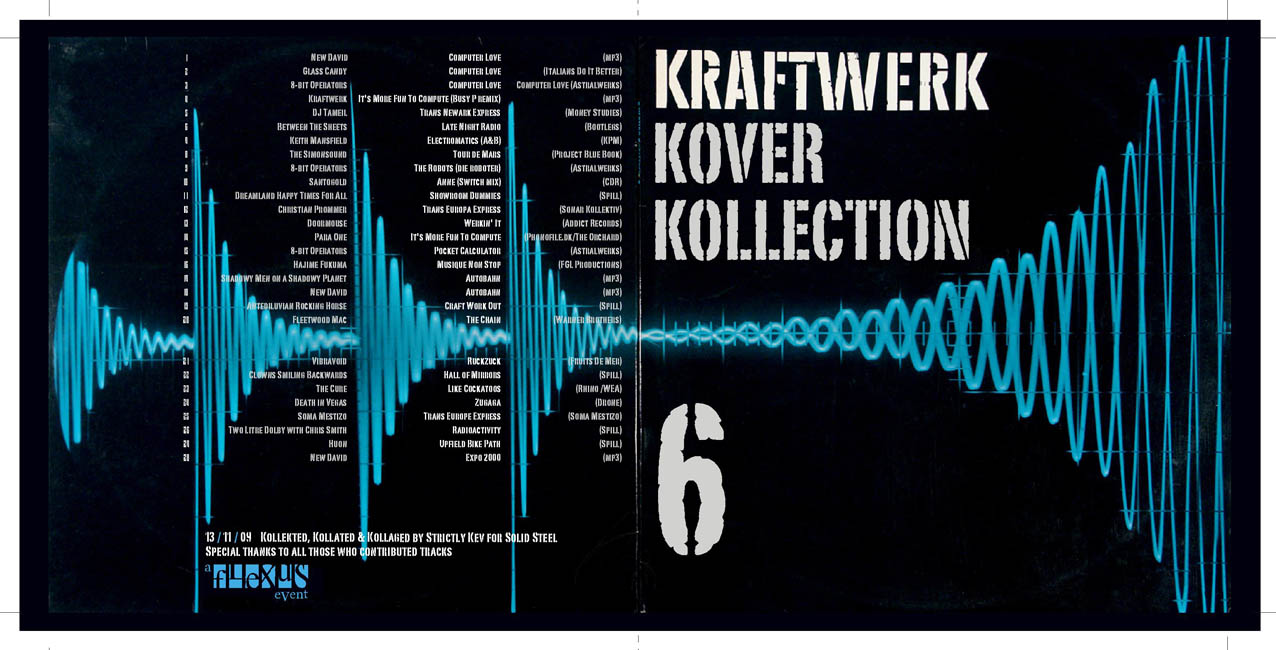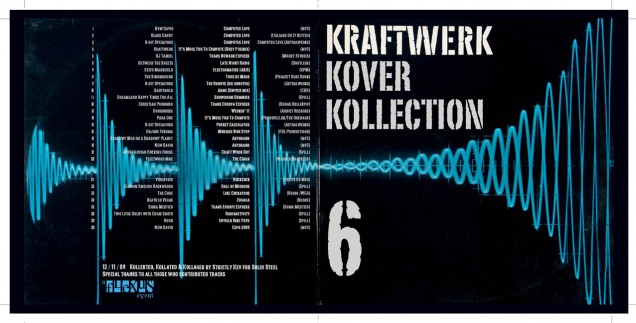 Another Kraftwerk post (I'll have to give them their own category) and time for the sixth installment of my Kraftwerk Kover Kollection to coincide with the final release of the remastered Catalogue box set on Monday.
It's up for a week, streaming via the Solid Steel site and I'll be making it available via Soundcloud when the next show replaces it.
For those unfamiliar, I do these hour long mixes every year or so featuring cover versions, sample-heavy tracks or songs that obviously owe a debt to the Dusseldorf quartet. I had the idea to string these sources together several years ago and the more I dug, the more I found, the amount of material out there is mind boggling. Not so strange for such an influential band who rarely release new material, I suppose fans have to fill the gap somehow. For anyone wanting to play catch-up, the first 4 are available here with full artwork and track listings and I'll be putting 5 up with 6 next week too.
At a festival in Warsaw the other week, DK and I had the pleasure of seeing ex-Kraftwerk member Karl Bartos play. I was surprised at how much of the set was old material mixed with his solo stuff. His stage show pales compared to his former bands' but he had full visuals and 5.1 sound all mixed live and hearing a new take on classic tracks was well worth the time we took to check him out.