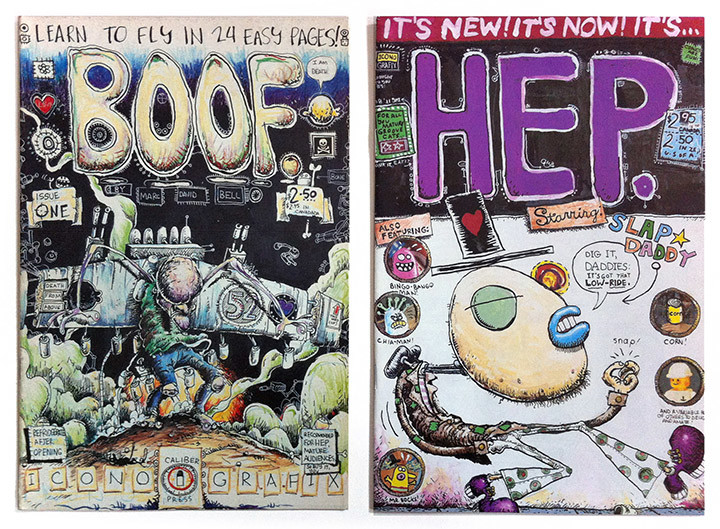 Back at some point in the early 90s I found an odd comic called Hep in the old Gosh! comic shop when it was across the road from the British Museum. I had no idea what it was about and had never heard of the artist but the artwork was cool and it was a bizarre mix of weird and crazed nonsense so I bought it. It's an oddity alright, full of strange turns of phrase and stream of conscious madness and I always looked for a second issue but never found one.
Now that we have the power of the internet at our fingertips I found myself googling it the other week and finding out more about the artist and author, Marc Bell, and seeing if a #2 did ever materialise. Seems it didn't as Hep was the second of two different titles he made for Calibre Press that flopped before he moved on to doing weekly strips for Canadian free mag Exclaim. I used to pick up copies of this on tours of Canada in the mid 90s and I'm pretty sure I have some of his strips somewhere, extracted from various issues because I liked the look of them. While reading this Comics Journal interview with Bell I chanced upon this flyer for an exhibition opening featuring my good friend DJ Wig (now Ghostbeard – head of Ninja Tune North America) on the bill.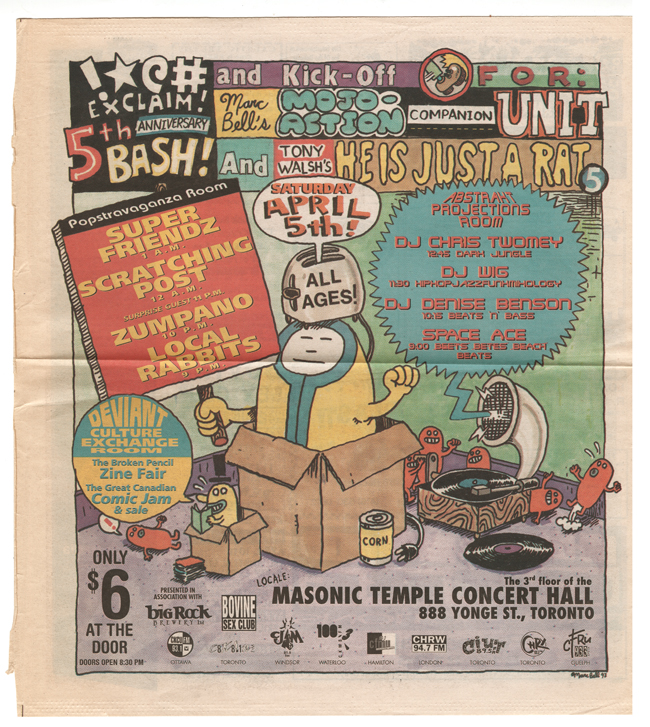 Anyway, all this to say that, during a weekend trip to Amsterdam where I had the good fortune to strike it lucky at Lambiek (post forthcoming), I happened upon a comic called Boof which looked interesting. It wasn't until I got it home that I realised it was by the same artist and a quick internet search revealed that these two were his first 'proper' comics and hard to find now. No Hep #2 but something as good as.