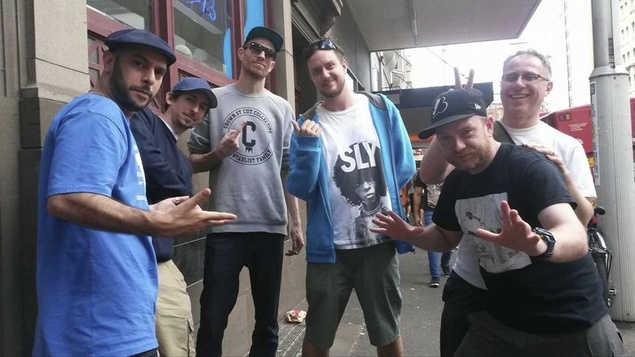 On the last full day of the Australia 3-Way Mix tour we met up with Tom, Raine and the guys from Hardcore Classic, a Hip Hop show that goes out on the 2SER station in Sydney. We were quizzed for over an hour and played a short section of the live 3-Way Mix version before escaping the air condition-less studio and enjoying some down time. The interview starts at the 1hr 21 min mark and the mix follows it.

Hardcore Classic – Feb 28th 2014 (ft DJ Food, DJ Cheeba, DJ Moneyshot, Broken Thought Theory & Dboe) by Hardcore Classic on Mixcloud
At the end of the month we set out for 3 dates in France with DJ Format in support, should be fun!