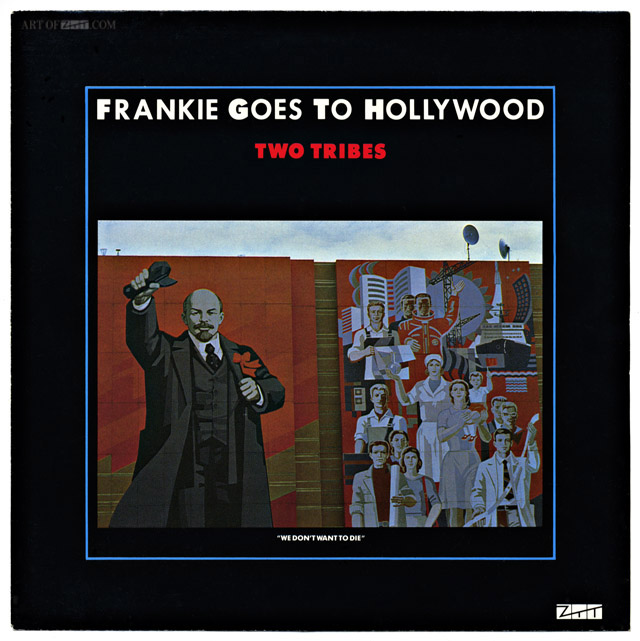 Frankie Goes To Hollywood's 'Two Tribes' – one of the greatest pop singles of the 80's and certainly one of the greatest 12″ mixes of all time – was released 30 years ago today. June 4th saw a 7″ and 12″ finally burst the bubble of expectation that 'Relax' had inflated after its 5 week run at the no.1 spot despite a BBC ban.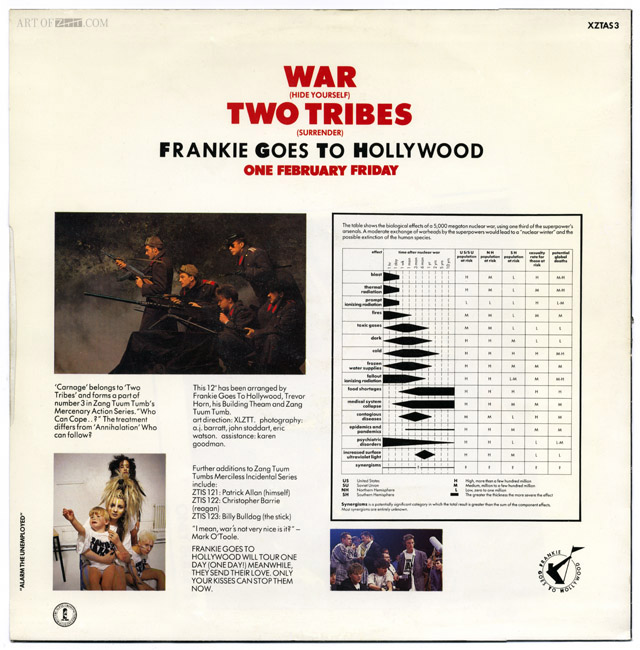 Six days later on June 10th 'Two Tribes' was also sitting at no.1 and would remain bedded in for another nine weeks with 'Relax' returning to the no.2 spot for a couple of those too. The 7″ and 12″ would be joined by three further 12″s, all sporting remixes of the title track or its B side, a cover of Edwin Starr's 'War', as well as 7″ and 12″ picture discs and a cassette compiling excerpts from all.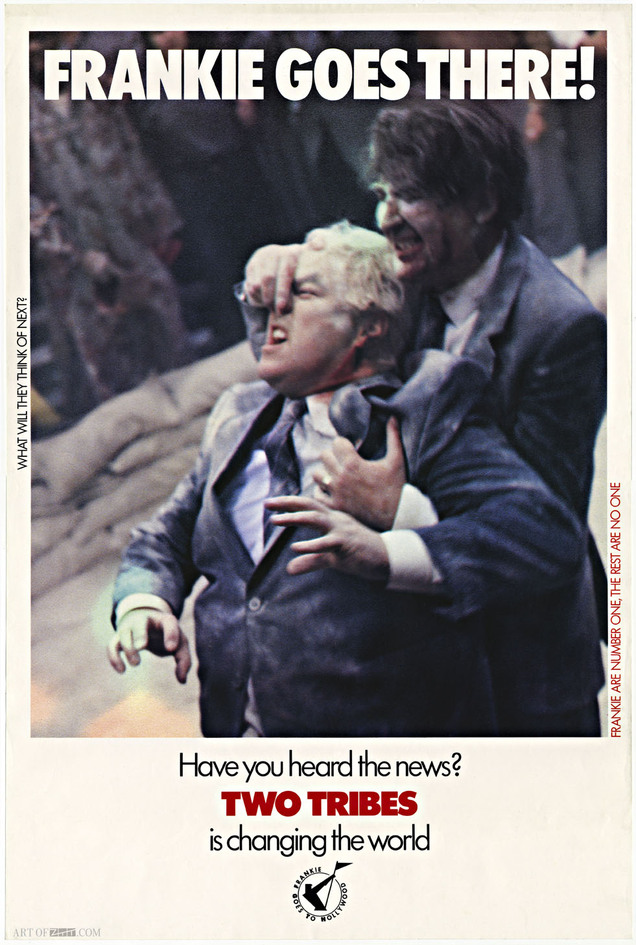 Add to that the phenomenon of the 'Frankie Say' T-shirts that swept the nation that summer and you had a roller coaster of pop product that no one could have predicted. Over on my ArtofZTT blog I've been adding sleeves, posters, adverts and picture discs daily to celebrate along with various quotes and info about the releases.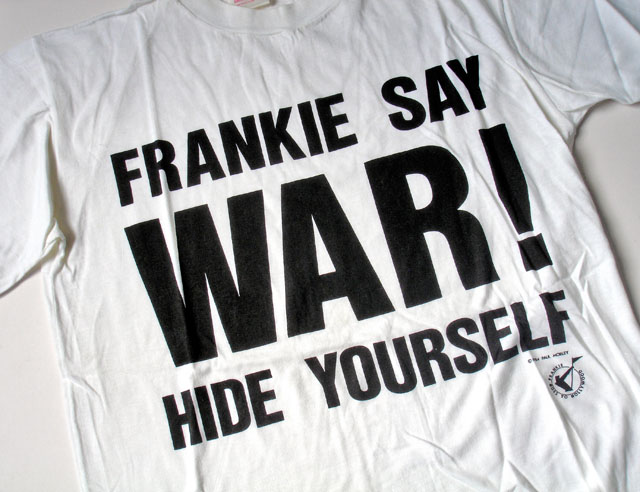 The 'Inside The Pleasuredome' box set I helped design is looking good at 83% funded over on Pledge Music and I'm waiting on the go ahead to post more photos from it. Over on his Failed Muso blog Rob Puricelli has written a great piece about the anniversary of 'Two Tribes' and how it impacted on him as a teen in the 80's, so much of it rings true to my experience too but he puts it so much better.