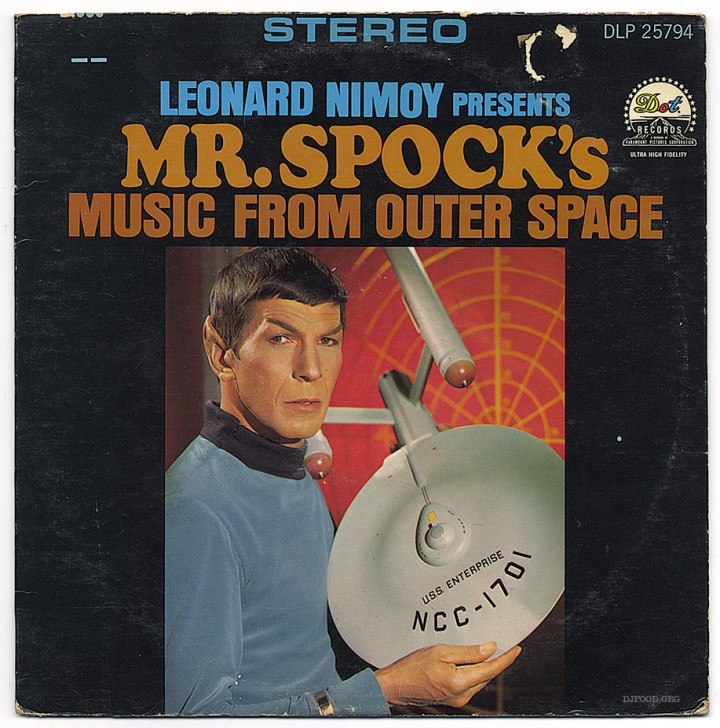 I was sad to hear of Leonard Nimoy's death over the weekend. Although I've never been a Trekkie his appeal for me was always his voice and I've dug out three records from the collection that feature him. The classic is 'Mr. Spock's Music From Outer Space' album, a direct cash-in LP from the TV show that made him famous. As well as a groovey version of the theme from 'Star Trek' it also bizarrely features covers of themes from 'Mission Impossible' and 'Oliver' but the gold is in the spacey spoken word tracks were Nimoy shines, especially 'Twinkle, Twinkle Little Earth' and 'A Visit To A Sad Planet'.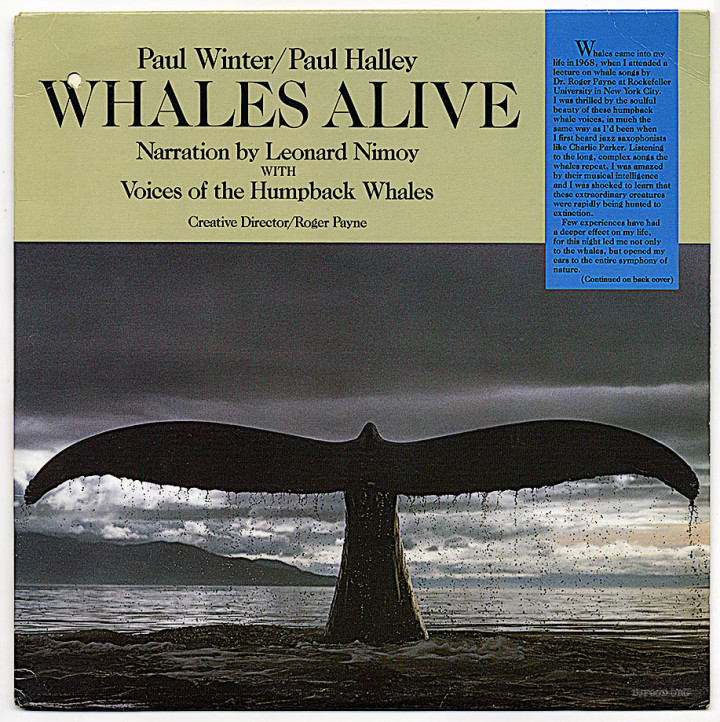 The second album is a 1987 release entitled 'Whales Alive' by Paul's Winter and Halley with narration by Nimoy. This is essentially a New Age record with voices of Humpback Whales accompanied by Leonard reading relevant spoken word passages. In the early 90's I used to play selections from this over my ambient sets, one track in particular, 'Queequeg and I' extracted from 'Moby Dick', was a favourite. Unfortunately the record obtained a scratch at some point and you can hear it during one of my first ever Solid Steel sets from 1993. Near the end of the piece, just as it builds to a crescendo, Nimoy reads, "as he stood…" and the record jumps back to a perfect loop of the line, as I realised what was happening in the middle of the live mix you can hear me quietly fading the line out.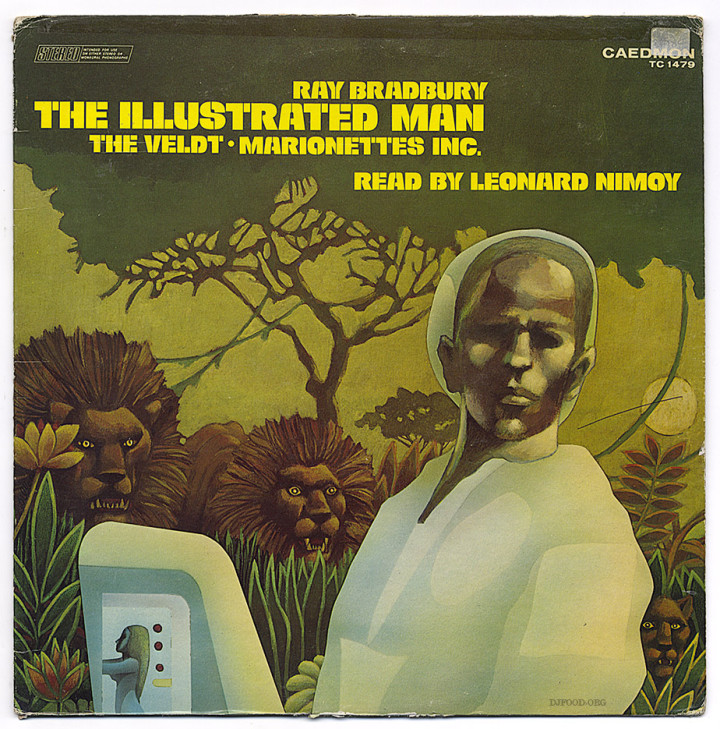 Probably the best known use of Leonard in one of the mixes I've been involved with though is the Ray Bradbury 'Marionettes, Inc.' story used during the 'Taking of Pelham 123′ section of 'Now, Listen'. I can't lay claim to this as it was 100% PC's inclusion and arrangement but it stands as one of the most memorable moments of the mix. Someone has uploaded it to the web and it starts at around the 10 minute mark. I can't recommend this 1976 Caedmon LP enough being that it contains Nimoy reading two other classic Bradbury sci-fi stories. RIP Leonard.