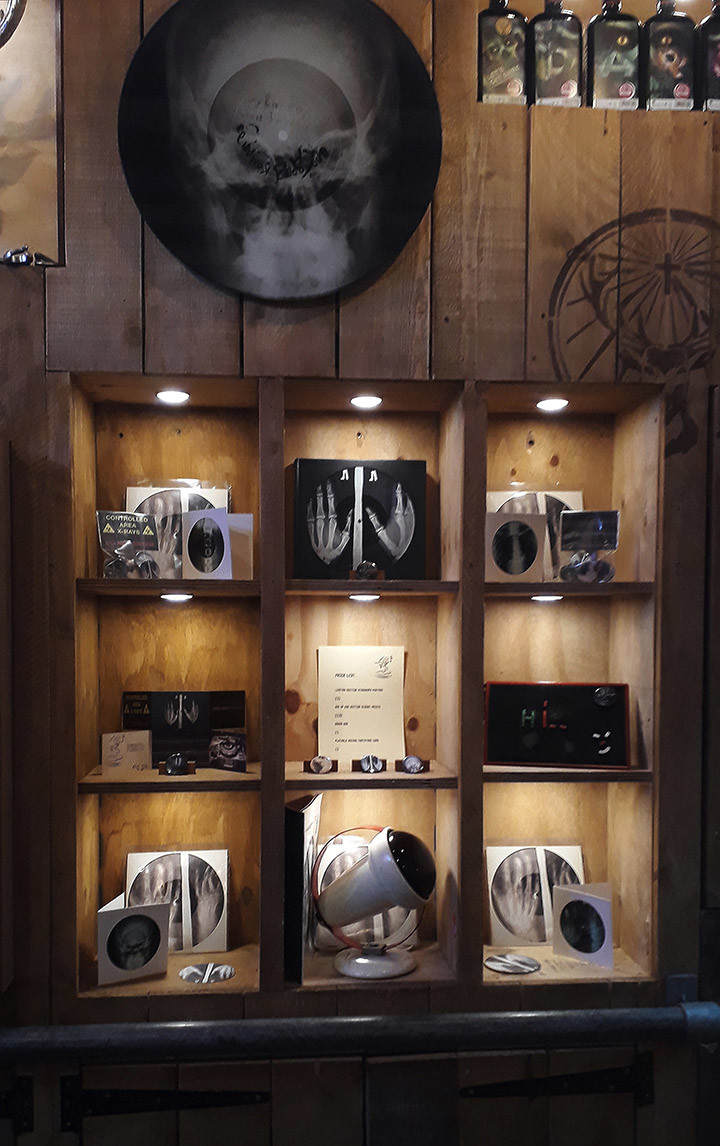 I recently took part in a radio show hosted by Stephen Coates (aka The Real Tuesday Weld) and his co-conspirator in X-Ray Audio Project, Paul Heartfield for Soho Radio. The pair are doing a takeover for two weeks with a series of themed radio shows and a small exhibition in the front of the station. (photos by Hannah Brown)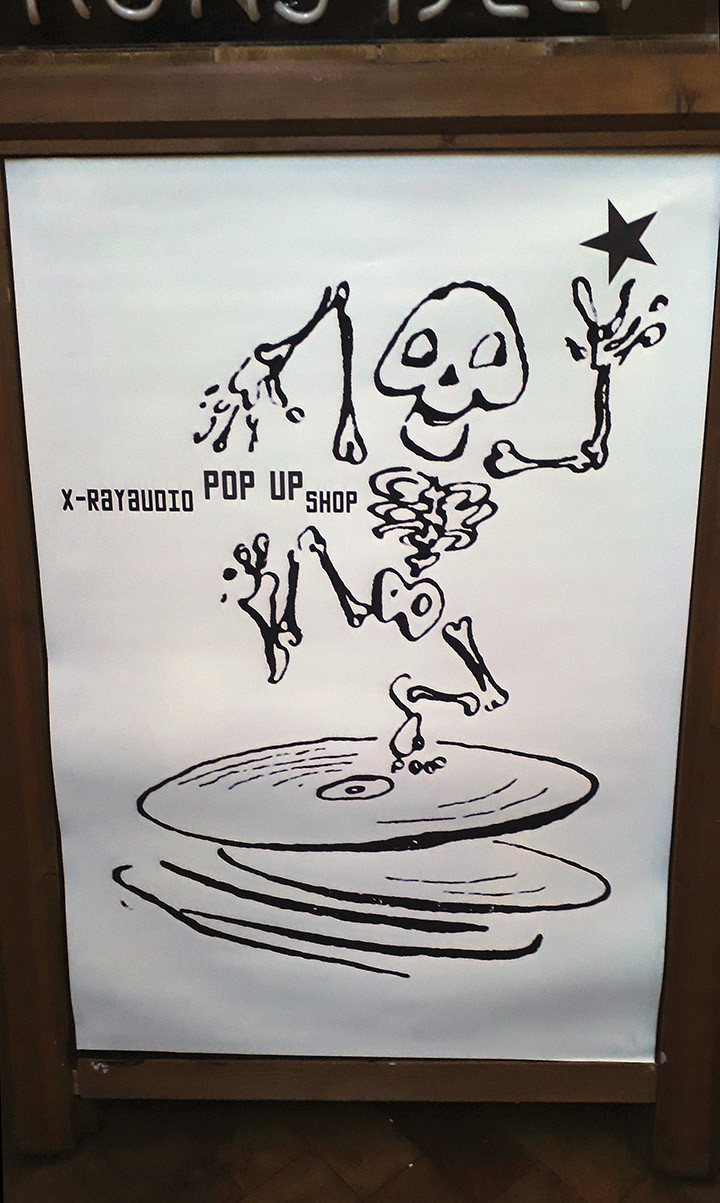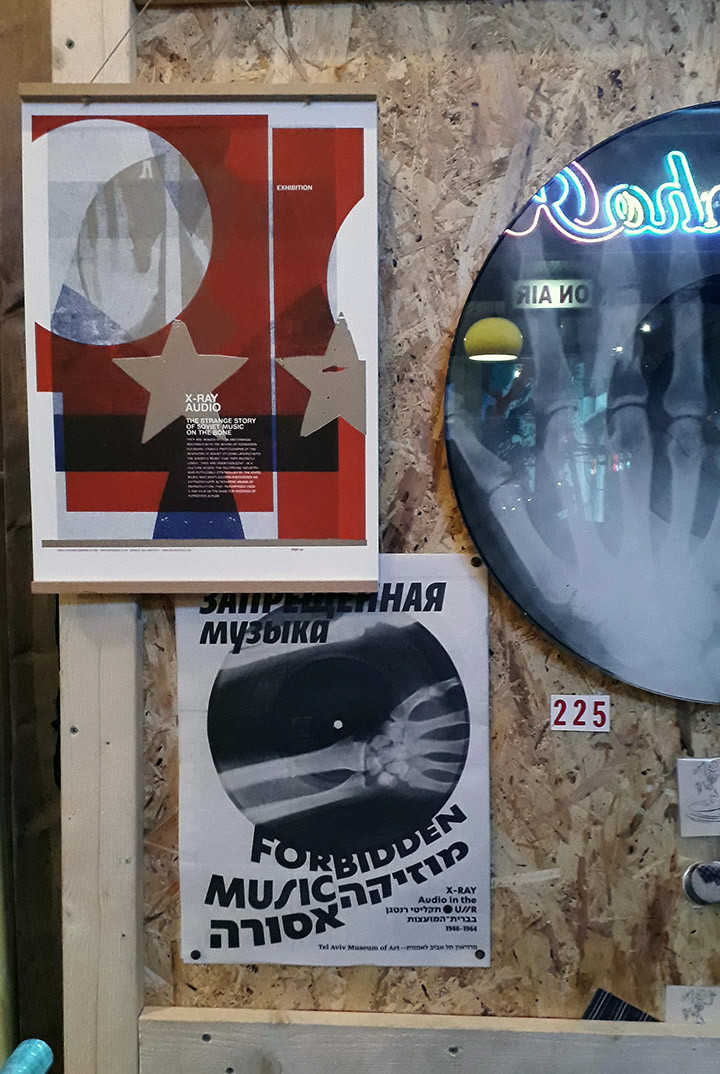 The show I took part in was about flexi discs and we were joined by Barry Cain, the original publisher of anarchic early 80s Flexipop magazine. Other episodes on X-Ray discs, self-made records, bootlegs and a live performance & x-ray cut are also archived on the soho radio site.

I mention the Flexibition during the program so here's a handy link to all the entries if you're wondering what it is and want to have a look & listen.