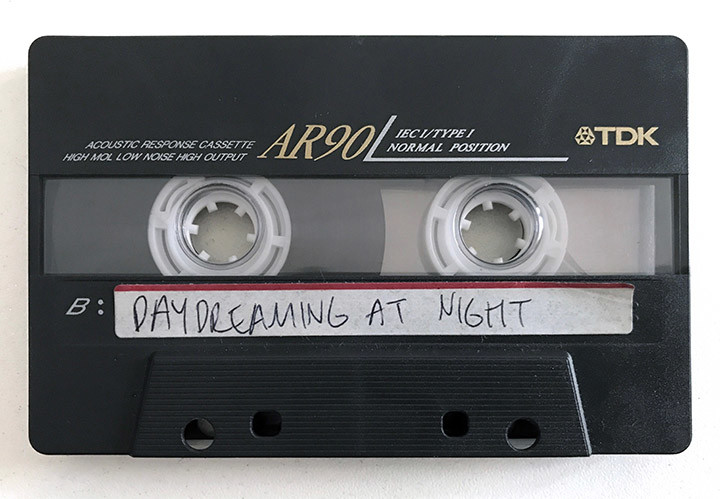 Track notes:
Side B of a mixtape created for a Floatation Centre in Brixton called Aquatonics who wanted a mix of continuous ambient music and sounds to play to their customers that would aid their floatation trips. Recorded live on two turntables and a basic CD player with no pitch control direct to this cassette in the house I shared with fellow Openmind associates David Vallade, Mario Aguera and Chantal Passamonte (later Mira Calix). The title was coined by David and was also used as a track title on Chantal's debut album for Warp.
This week I've dug out one of the original flyers used to advertise this in the Ambient Soho record shop, this was an incredibly early computer design by yours truly, probably one of the first. I think this was done on Mario's computer at his work as we didn't yet have one at the flat. He was a computer game programmer at that point (working on a game for Queen (the band) I seem to remember) and later worked with Hex creating visuals and animation for a game they were working on.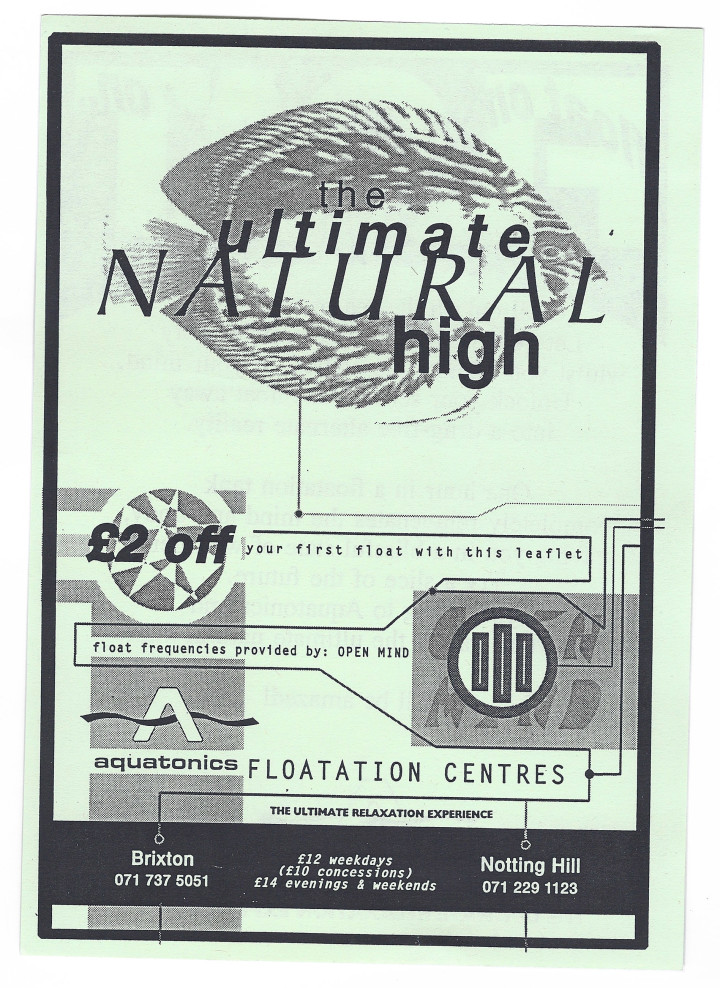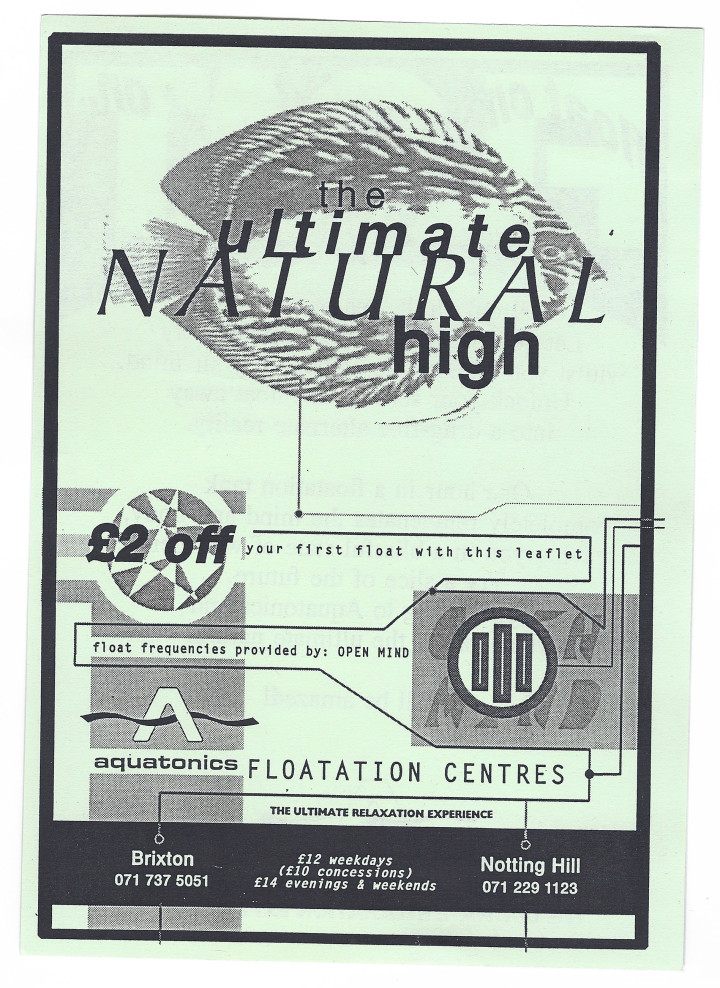 The music selection is a pretty good representation of what we were playing at the Telepathic Fish parties at the time: The Orb (of course), Future Sound of London, Dreamfish (Mixmaster Morris & Pete Namlook), Sven Vath and a few side steps like ambient sections from ZTT and 4AD releases. We used to play bits of This Mortal Coil, Cocteau Twins, Grace Jones and there's even a bit of U2 in there (!) There's also a fair bit of stuff that I just cannot work out in amongst the layers so if anyone spots anything I've missed then please comment.
There is one particular moment that makes me cringe on this side – at the end of an Orb mix of whale noises I'm playing over the 'Return' mix of Frankie Goes To Hollywood's 'Warriors of the Wasteland', suddenly a fairground Wurlitzer strikes up the opening notes of 'I do like to be beside the seaside'. I wasn't paying attention whilst mixing with three decks and this caught me off guard, quickly being faded out before it could launch into full flow. It may have ruined a few floats… I used to have two copies of the Frankie tune and the intro to this mix is a lovely ambient piece before going into the full song, I would crossfade them together three of four times to extend the intro, sometimes at different speeds or pitches.
Track list:
The Orb – Back Side of the Moon
Frankie Goes To Hollywood – Well…
Frankie Goes To Hollywood – Warriors of the Wasteland (Return)
Grace Jones – The Crossing (Ohh The Action…)
Sven Vath – Caravan of Emotions
U2 – Mysterious Ways (Apollo 440 Magic Hour Remix)
Brian Eno – Lantern Marsh
System 7 – ?
The Orb – O.O.B.E.
This Mortal Coil – Filigree & Shadow
Kraftwerk – Europe Endless
Dreamfish – School of Fish
This Mortal Coil – Firebrothers
Future Sound of London – Papa New Guinea
Sven Vath – Caravan of Emotions