The Solid Steel website has had a makeover to include a 25th guest mix playlist and the ability to step back in time to older playlists and mixes. We've also just announced two extra guests for the London party at Fire on December 6th.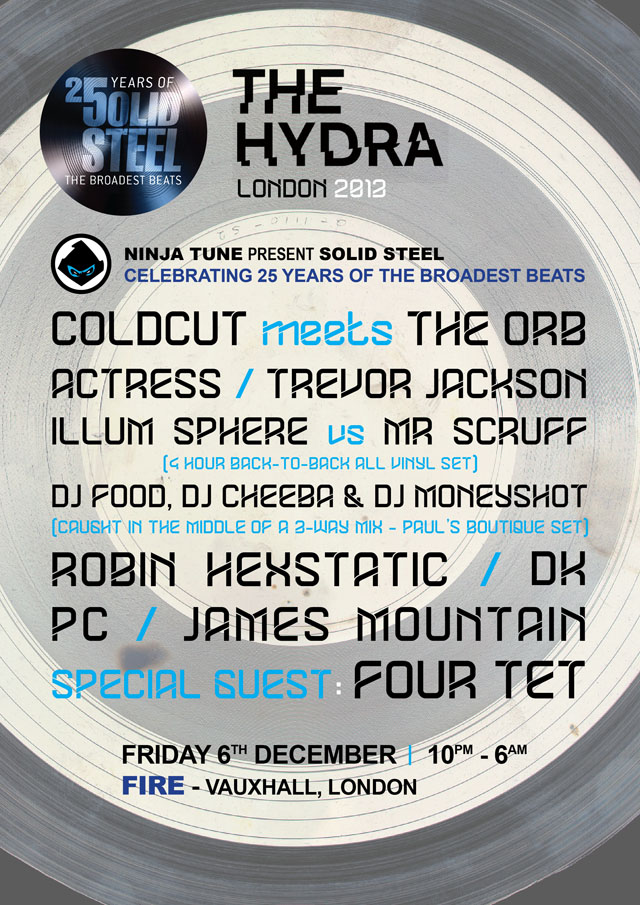 Not only will Mr Scruff be joining Illum Sphere for a 4 hour back to back vinyl session but we'll have Four Tet headlining the main room! Very excited to add both of these excellent DJs to the line up, Scruff recorded his own Solid Steel mix nearly 10 years ago and Kieran was our first guest at the London residency of our club night in 2004. Get tickets here...
Four Tet will also be taking over the whole show this Friday Nov 1st – something no guest has ever done before – for a 2 hour mix of exclusive DJ edits.