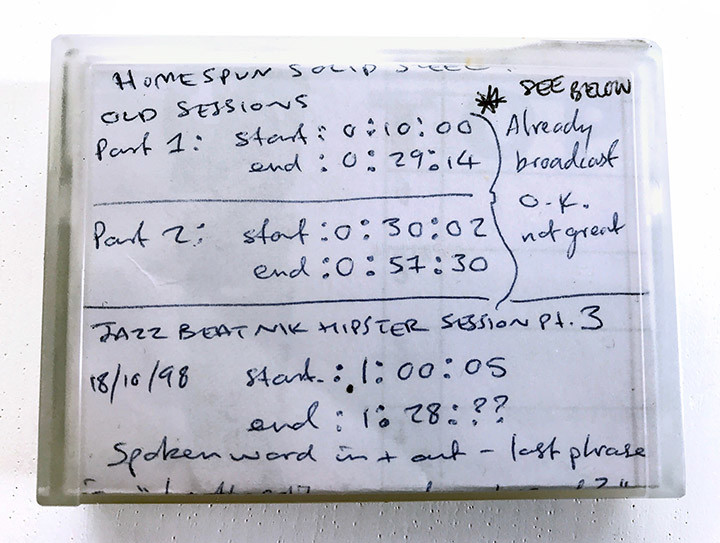 As we conclude our field trip with Mr Geets Romo and the hopelessly out of his depth square narrator, played by Del Close and John Brent on their 'How To Speak Hip' album we continue down the electronic jazz path of the late 90s. The Death track came on a silver 12" with no labels but a skull sticker listing the components used to make it and I regularly used it as a rhythmic bridge between styles when DJing. Looking it up now I see that it was the only release under this name by Thomas P. Heckman who started making all manner of electronic records in the 90s including starting the Trope label which this is on. It's great having the internet and Discogs now to look this stuff up, back in the 90s, although we had email and a vague version of the web, it was hard to find out about some of the more obscure releases that turned up in record shops unless they came with a press release or were featured in a magazine.
The Tortoise remix here is by Bundy K. Brown who I was keeping close tabs on after we'd met in Chicago on our first tour of the US and pledged to work together. I love his remixes, there's something about the way he puts things together with both a musician and engineer's mind that brings out unique results. I love the way he draws things out here, the groove and mood gently unfolding with minute changes. Also, this one is LONG, so much so that I play the whole of the next record over it and barely get time to mix another track in before that's ended.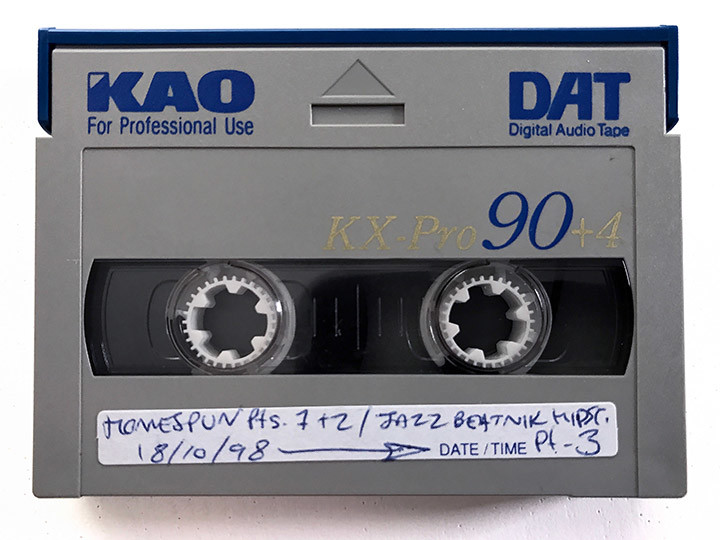 Those records being Jamie Hodge's Born Under a Rhyming Planet alias and Kingsuk Biswas' Bedouin Ascent with their takes on electronic, abstract jazz. Both were prolific in the mid 90s and then went quiet as the 00's appear, neither having released any music for over a decade now. Kingsuk especially I thought could have been as big as Aphex or label mate Luke Vibert, his complex angular rhythms were like no one else's. Following this we have a track from the rare MASK 400 12" from Gescom's Skam label, which sees Grace Jones' 'Private Life' remixed by Post which may have been an alias for Mike Williamson. We get another (very out of tune, mix wise) track from Papa Blue's 'En Velo' 12" (remember, cheap over on Discogs) and 'Proxima Session' was from a 12" entitled Jazz Roux by Uriel who followed a similar pattern to others here by being super active in the mid to late 90s and then disappearing.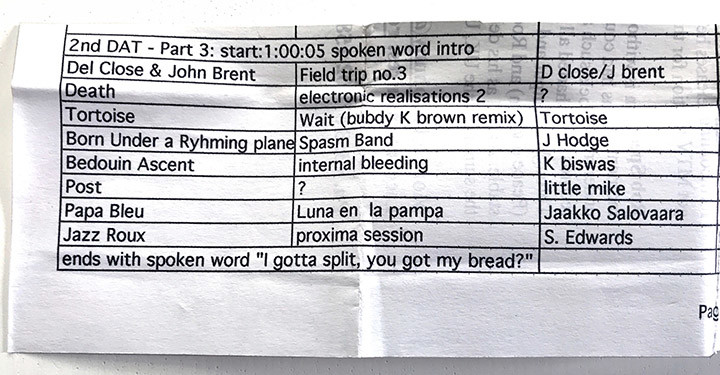 Track List:
Del Close & John Brent – Field trip no.3
Death – Electronic Realisations 2
Tortoise – Find The One (Wait , Abstraction No.3)
Born Under A Rhyming Planet – Spasm Band
Bedouin Ascent – Internal Bleeding
Grace Jones – Private Life (Post remix)
Papa Blue – Luna en la Pampa
Uriel – Proxima Session